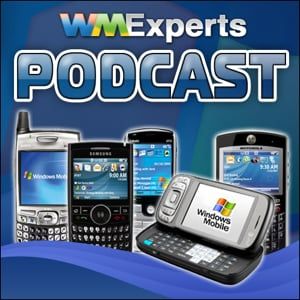 The HTC Fuze, X1, those Windows Mobile 6.5 "Screenshots," 6 on 6, and more. Where by "more" we mean your emails and voicemail -- listen in!
Download it directly with this link
Listen to it here with this flash player:
News
Meh on 6
6 on 6 won't be a separate download
Sprint Results
How To and Software
Advanced Configuration Tool - Customize TouchFlo 3D and more
Community
Thanks to Mike, Nate, and Javier!
Getting Palm Desktop Memos into Outlook. We didn't mention this in the podcast, but I personally think the easiest solution is to just re-insert your installation CD for Palm Desktop and then set it to sync to Outlook instead of to Palm Desktop. Sync and boom, you're done. Otherwise another option is to SwitchSync. As always: BACKUP before you try any new sync solution!!
Great WM Memo/text editor: Nebopad
Credits
Thanks to the WMExperts Store for sponsoring the podcast. Thanks also to these great artists for the music and to CCMixter.org for offering a great database of Creative Commons music!
Get the Windows Central Newsletter
All the latest news, reviews, and guides for Windows and Xbox diehards.