WP7 Guide: Xbox, Windows Phone 7 and you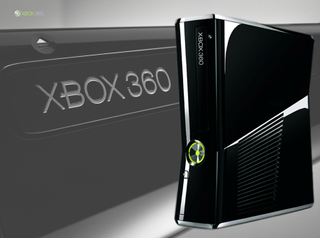 We're all going to be adjusting and warming up to the new Windows Phone 7 OS but the Xbox 360 has been around for five years now. If you don't know anything about Xbox or Xbox Live than it's about time that we get you up to speed.
The phrase "game console" is typically the first thing that comes to mind but what about social device? Or media hub? How about online entertainment service. . . thing? The Xbox 360 is always sold short when it's called a game console. November of 2005 was when the last great home console war saw the arrival of the Xbox 360 and it's Xbox Live service and this November we're going to also see an extension of some of the integral features of the Xbox Live service through Windows Phone 7. Let's take a look at the console and see what those features are..
Take a coffee break and read Rob's in-depth tutorial on all things Xbox!
Gaming, Gamercards, Gamertag and Gamera (wait, there's no Gamera)
Every console is capable of playing Xbox 360 games and an ever expanding list of games from the original Xbox's game library through emulation software stored on the console's hard drive. This backwards compatibility is not without limits. A great majority of the original console's games were designed to use a hard drive to store games saves and downloaded content but particularly to use it as a performance memory cache. Some games also suffer dodgy graphical and audio performance that is typically resolved by switching from widescreen to letterbox or from HD to standard definition. The Xbox 360 can also play DVD's, CD's, stored media from USB flash drives, stream media from your home network through shared folders, or act as a Windows Media Center Extender.
Once you've got your Xbox Live service established the feature list goes up exponentially. Every console comes with basic non-subscription access to the Xbox Live service. This free-tiered service, called Silver, lets users create their Gamertag, profile, and an avatar – their virtual counterpart. Silver users have access to the Marketplace and can chat with other users via text and audio. The subscription based Gold users ($50.00 per year; $59.95 after Nov 1st) will have all of these benefits plus online multiplayer, video chat, early access to demos, Deal of the Week Marketplace discounts, social media tabs such as Facebook and Twitter, and the ability to use the Netflix and Last.FM features. If you have a Window's Live ID (you're hotmail account) than you already have a Silver Live account. (See our related guide: Linking Windows Live with Xbox Live!)
After your account has been created you'll be issued a Gamercard. Your Gamercard is a first stop public display of all of your basic community information. Your Gamertag emblazoned over a silver header for silver members or a gold header for gold members. Reputation is displayed as a star ranking and symbolizes how well other users have enjoyed playing with you. Your gamerscore, emblazoned triumphantly upon the Gamercard, is the culmination of any achievements you have unlocked by completing in-game challenges. You have the option of also filling out a more detailed profile with your name, location and short biography so other users can learn more about you but that's up to you.
The Xbox Live Marketplace is home to all the downloady goodness you'd expect from on online media retailer. Movies, tv shows, music videos, arcade games, and even etceteras. You can access it all directly through the console's exceptionally easy to navigate dashboard. Some content is free (demos, previews, and some game content) but the vast majority of it will require some Microsoft Points, the online currency of the Marketplace. Microsoft Points are available for purchase in groups ranging from 100 to 6,000 points and are always set to a ratio of 80 points being equal to 1 dollar, so there's no discount for buying in bulk.
In the Game Marketplace you'll find Xbox Live Arcade games which range from classics like Galaga or Altered Beast to brand new properties like Comic Jumper, Shank, or Plants Vs. Zombies. Indie games are also plentiful. Independent developers, through XNA, are able to submit their games to the marketplace for all to enjoy. Everything in the Game Marketplace can be demoed before making a full purchase so if you're on the fence about making a purchase, you can always try before you buy. The Game Marketplace is also home to Downloadable Content (DLC) to extend the value of games which have already been released. DLC can be anything from new tracks for music games like Rock Band or Guitar Hero, or new multiplayer maps for games like Call of Duty or Halo, or new missions and game scenarios or costumes or equipment for any kind of game you already own on disc or had downloaded from the Game Marketplace.
You can also find Games on Demand. These are full retail games that have been made available for download at retail cost via credit card. The benefit being that you don't have to leave the house to buy a top-rated game at a store, you can buy it, download it, and play it immediately. Promotional items, such as demos for retail-only games, game themes and pictures for the Xbox360 Dashboard, and game-related videos such as trailers, gameplay tips, and developer "making of" commentaries are also abundant and updated constantly.
Music, Video & Kinect
The main hub of the Video and Music Marketplaces is the integration of the Xbox360's Zune Dashboard. Here you can make purchases and rentals of either High or Standard definition formats in tiered pricing. Connect your Zune to one of the USB ports on the Xbox360 and anything you've got stored in it (or any other storage device – CD, DVD, USB) will become available through the Xbox360's dashboard regardless if it was purchased through the Zune Marketplace, the Xbox360 Marketplace, or acquired elsewhere (Compatible formats listed here) . The 360 also acts as a Windows Media Center Extender and file browser when your home network is set with Shared Network folders. This can also be used to set up slideshows of pictures, listen to stored music, or both at the same time. The entire dashboard can be navigated while music plays in the background. Netflix adds to this already robust feature with Instant streaming (Netflix membership is required) and Last.fm is fully incorporated into the Dashboard as well. With the next Dashboard update we'll also be seeing ESPN live and on demand streaming, Hulu Plus, and even AT&T U-verse IPTV.
The most recent console to hit the market is the Xbox 360 S (for Slim! Just don't let Microsoft hear you call it that) and you can get one with an already attached 250 GB hard drive or one with an internal 4GB hard drive. Hard drive space fills up rather quickly if you're keen on downloading demos, movies, music, and game content. You can also use the hard drive to install games from disc to cut down on disc load times. You still may want to consider the 4GB model if you're on a budget or don't plan on using your console to store media. Every console can make use of USB flash media as well so there is no immediacy in obtaining the compatible 250GB hard drive. It's just nice to have – never having to hassle with memory makes for a much more enjoyable experience.
The 4GB console has a black matte finish and comes with a wireless controller and composite video cables. The 250 GB model comes in glossy black finish with a wireless controller, composite video cables, and a headset that plugs into the wireless controller. I know, really exciting. But wait, ports! Each console has five USB ports (3 in the back, 2 in the front) for peripheral game equipment like the Xbox Live camera (People have been banned from Live for exposing themselves. Don't do that.), flash drives, and chargers for the batteries in the wireless controllers. HDMI is on the back there too so do yourself a favor and pick up some HDMI cables. I can't stress that enough. HDMI is one of the best things to happen since USB. Every new console comes with a 1-month trial for Xbox Live Gold, just to get you hooked. I've even seen plenty of new games come with month long trials as well.
The Slim consoles are also the first to have built in 2.4 GHz 802.11 b/g/n wireless (you can still plug in an Ethernet cable if you want), dedicated optical audio out, and proprietary port specifically for the upcoming (Nov. 4th US, Nov. 10th EU, Nov. 18th AUS) Kinect hardware. Kinect is a webcam-style peripheral that will enable users to do futuristic interactions with their Xbox via voice command and full-body motion control without using any controller. Kinect (previously Project Natal) is an amalgamation of camera technology, heat and depth sensors, stereo microphones and a bit of magical Science.
With Kinect hooked up to the Xbox 360, users will be able to use voice commands to pause and resume media playback, browse their media libraries by waving their hands, log into the Xbox Live service via facial recognition, have video chat sessions with other users (sans headset) of either Xbox Live or Windows Live Messenger, interact with real objects in a virtual environment, and above all else - control Kinect-enabled games without holding or wearing or standing on a controller of any kind. Kinect sits on a motorized pivot and tracks motion so if users get up and move around the room, it will follow them to keep them in frame. It's capable of recognizing (literally - facial recognition) six people at a time and tracking up to 20 joints (cool term - dimensionality reduction) per two active players. There is also a vague and completely unfounded rumour that the peripheral will be compatible with Windows 8 but I hardly find it worth mentioning. Oh, well, oops.
Kinect is compatible with all Xbox 360 consoles, even the discontinued models which are still easily available at reduced prices. The older discontinued models will make use of Kinect in exactly all the same ways as the new models but will require an additional power source (Kinect comes with power cables) on top of taking up a USB port. Keep on the lookout to find combo deals with both the newer slim consoles and Kinect bundled as snuggely as gadgets can be in one box.
Windows Phone 7
So how does this all relate to that wonderful little Xbox Live tile located on WP7's Start Screen? It's the Games Hub and it's your ticket to set up and play game sessions with your friends. Here you can make changes to and play with your avatar or check your gamerscore. It opens the Xbox Live marketplace where you'll be able to download demos and full Xbox-Live enabled games. These games differ from regular Marketplace games and Apps in that you'll be able to earn achievements, unlock avatar items, and sync game sessions between the phone, the Xbox 360 console, and the PC.
The Games Hub could easily become the center of your attention with exclusive titles from Microsoft's Mobile Game Studio (Crackdown 2: Project Sunburst, ilomilo, The Harvest) and hit third-party titles from THQ (omg moar Star Wars), Gameloft (Assassin's Creed, Splinter Cell Conviction, Earthworm Jim), and EA (Need for Speed Undercover, The Sims 3). Personally, I'm really looking forward to what Konami has up its sleeve with Castlevania and how Gameloft is handling Ubisoft's Assassin's Creed (seen in video demo here). We expect most people will be trying out The Oregon Trail by Gameloft and many of the Halo fanatics will be checking their stats in Halo Waypoint but what in particular are you looking most forward to? What titles do you really want to see come to the Xbox Live Games Hub?
Make sure you check out our other WP7/LIVE guides!
Guide: Linking Windows Live with Xbox Live
Followup: Microsoft's Answer to Combining Multiple Accounts (and Master Accounts?)
Get the Windows Central Newsletter
All the latest news, reviews, and guides for Windows and Xbox diehards.
Daniel Rubino is the Editor-in-chief of Windows Central, head reviewer, podcast co-host, and analyst. He has been covering Microsoft since 2007 when this site was called WMExperts (and later Windows Phone Central). His interests include Windows, laptops, next-gen computing, and for some reason, watches. Before all this tech stuff, he worked on a Ph.D. in linguistics, watched people sleep (for medical purposes!), and ran the projectors at movie theaters because it was fun.