WPCentral Applications Spotlight Forums for developers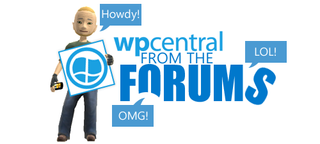 We've had our Spotlight forum for quite awhile now where developers can post their newly published apps and games for our community to enjoy, for others to post a review or make comments directly to devs. This is a great place for developers to get some attention and some feedback for their hard work. We did however make a mistake when making these forums: we underestimated their popularity.
Previously, we had them as sub forums under Marketplace Applications and Marketplace Games. We are proud to say we are correcting this mistake today.
We now have a Developers Spotlight Forums this will give these areas more viability. With threads started by only developers, this will give our devs an even better place to showcase their new applications and games. If you're wondering what this is all about, here are some examples added to these forums just this week.
Applications Spotlight:
Games Spotlight:
Remember, what is listed above is what has been added just this week. With 5 pages of applications and 4 pages of games there is sure to be something for everyone to enjoy.
For developers: Register and post those Applications and Games. Remember, these forums are for you and we will keep all other thread topics out so your hard work will get the attention is deserves.
The forums are more fun when you are registered so sign up today.
Get the Windows Central Newsletter
All the latest news, reviews, and guides for Windows and Xbox diehards.