Microsoft CEO: Xbox Game Pass expanding to PC
Microsoft's all-inclusive gaming subscription, Xbox Game Pass is soon headed to PC.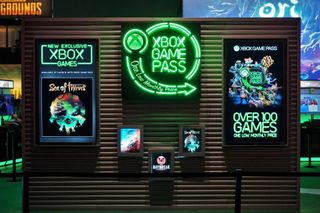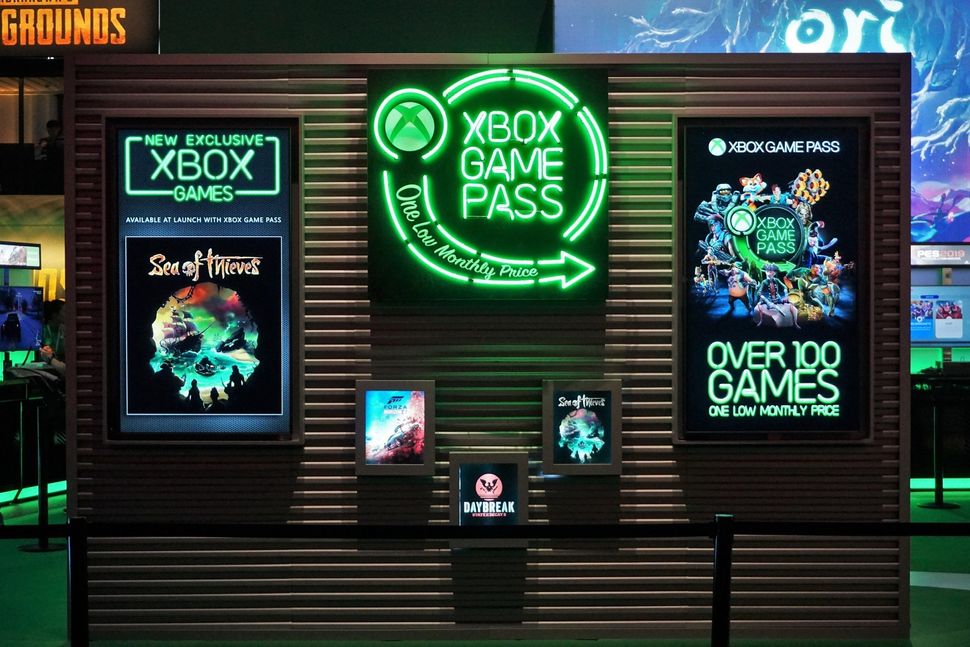 (Image credit: Matt Brown / Windows Central)
Microsoft recently announced its FY19 Q1 earnings, touting overall strong growth across its enterprise and consumer lineup. Gaming revenue specifically rose by 44 percent, with Xbox software and services revenue garnering growth of 36 percent. Following up these strong results, Microsoft CEO, Satya Nadella, has expanded on future gaming plans.
Speaking on Microsoft's FY19 Q1 earnings call, the firm discussed its increased cross-platform presence with the Xbox brand. Now, following the success of Xbox Game Pass, Xbox One's Netflix-style subscription service for games, Nadella announced plans to expand to PC.
Xbox Game Pass has become a key aspect of Microsoft's gaming services over the past year. While its rotating library of over 100 games is a major draw, this year saw all in-house Microsoft Studios titles hit the service on launch day. And with Halo Infinite, Gears 5, and more on the horizon, the subscription is quickly becoming essential for many Xbox One owners.
While details on its PC expansion are limited, a debut on Windows 10's integrated Microsoft Store seems likely. However, with the storefront lacking authority in PC gaming, it's unclear what value can be expected beyond consoles.
In the meantime, Xbox One owners can pick up Xbox Game Pass for $9.99 per month (opens in new tab).
See at Microsoft (opens in new tab)
Windows Central Newsletter
Get the best of Windows Central in in your inbox, every day!
Matt Brown was formerly a Windows Central's Senior Editor, Xbox & PC, at Future. Following over seven years of professional consumer technology and gaming coverage, he's focused on the world of Microsoft's gaming efforts. You can follow him on Twitter @mattjbrown.
But I've been playing State of Decay 2 on PC with Game Pass this whole time...

Same here with Sea of Thieves, I have no Xbox One but I took the Game Pass Trial to test it and voila!
I guess He is talking about marketing...

Or maybe he's saying all the game pass games will be play anywhere titles, or we're simply going to get a PC version with a collection of PC titles included in it.

Probably that and availability. There are plenty of games that are playable on the XbOne via game pass that aren't playable on the PC for some reason. Despite them being for sale as a "Play Anywhere" title.

I think they said the existing access to Xbox PC Game pass titles is basically a side effect of Play Anywhere authentication and not actively developed or marketed. This probably means beefing up the catalogue and officially supporting it. As someone who enjoys gaming and only has a Switch I could see signing up for Game Pass to play a few AAA titles.

same, especially if their online is cross-platform. But they really need to step it up with their exclusives. This year was pretty sad.

That's one of the few Play Anywhere titles available with Game Pass. There are games available on Xbox that are not on PC because of this.

Judging by the timing, I'd say it's xCloud. Not just XPA, but all GamePass games.
If XPA version is not available, you stream.
If your device is not powerful enough, you stream.
If your device is not a Windows, you stream. And if you are on Windows, stream or running the game natively? I bet users will start demanding more XPA support.

This is the move to make, all Xbox Game Pass games available to stream to PC and any device. And I mean Xbox One games.

This is all part of Microsoft plan to finally bring xbox and pc together. I think going forward to next gen we will see pc and xbox games all being cross platform and maybe even more developers taking up game pass. I mean let's say Microsoft have sold 30 million xbox ones and half the install base pickup game pass at £10 a month that is a lot of money being made. Ok we don't know how much the developers get out of this but I do see it being a great way for Microsoft to get more people into there eco system. This also shows the Xbox dose not need to sell as many consoles as the PlayStation or switch as pc is also a massive market to.

Of the 30m sold I would think many of these are people who bought multiple XB1.
I doubt the number of game pass is around 15m.
I would think the number of gold members is around 50% that but not game pass.

This article is confusing, and confused. Xbox Game Pass IS already available for PC. Us PC players can play titles in the Pass that also are Play Anywhere. A gaming journalist already should know this (even though the guys at the Game Informer podcast didn't have an inkling). So what does this refer to??? We need info. This article does nothing to let us know.

What's confusing about it? The article says it is EXPANDING to PC. Right now all we have on PC is some Play Anywhere titles which, if you have Game Pass, they happen to work on PC as well. It's not marketed, it's not a selling point of the service. If you game on PC only, Game Pass gives you a much lower value than on Xbox due to the much more limited selection of games that are Play Anywhere. A Game Pass for PC would imply a variety of PC games arriving on the platform, regardless of whether they exist on Xbox or not. I can imagine Microsoft adding Age of Empires titles in it for example, as well as other PC indie games. Or, heck, maybe games that are not Play Anywhere, even though they have both PC and Xbox versions (Ubisoft and Bethesda titles for example) would be playable on PC via the service.

There is nothing confusing if you know what Play Anywhere and Game Pass is. Yes as a PC owner you can pay for Game Pass and enjoy the PA titles cheaper, because they are all Microsoft's games. Only Microsoft chose to make their games PA, so that's it. The rest of the games in Game Pass you can't install and play on your PC, so no Game Pass is not yet a PC service.

There is no PC Game Pass and the games currently available is a side effect of Play Anywhere. Try counting the number of PC games you can play with your subscription, it's not many.

Nothing is confusing. You're confusing things that don't need confusing. Game Pass is not on PC. Not at all. The games you can play with Game Pass are a byproduct of the Play Anywhere system. Satya Nadella is talking about making a PC-centric version of Xbox Game Pass. You know, maybe with games like Age of Empires in? You know who also needs info? EVERYONE. It was a comment made in an earnings call. Calm down.

Great news! It's awesome playing FH4 with game pass on both my PC and Xbox. It's about time they expand this beyond Play Anywhere titles.

I want to throw money at Microsoft, but the country list is way too limited. When will we get coverage for the entirety of Europe?

I'm in Japan but I buy games from US store.

Doesn't that go against terms of service?

I think I got it wrong. Are we going to have the whole xbox list or just the junk from the windows store?

As of Feb 15th 2019, Game Pass titles available on PC are as follows:
ARK: Survival Evolved
Crackdown 3
Disneyland Adventures
Forza Horizon 4
Gears of War 4
Halo Wars
Halo Wars 2
Hello Neighbour
ReCore
Ruiner
RUSH: A Disney Pixar Adventure
Sea of Thieves
Snake Pass
State of Decay 2
Super Lucky's Tale
We Happy Few
Zoo Tycoon: Ultimate Animal Collection
Not all of these appear in the "My Library" Game Pass list on the Microsoft Store, so you have to go to the individual game page to download and install the game.
You can also check them out in this MS Store link: https://www.windowscentral.com/e?link=https2F%2Fclick.linksynergy.co... (Crackdown 3 is still missing from it for the moment).
Don't know why games like Halo Wars 1 & 2, ARK, Hello Neighbour and We Happy Few are not shown in the Game Pass list on the MS Store app for Windows 10, but Microsoft has to fix that.
Windows Central Newsletter
Thank you for signing up to Windows Central. You will receive a verification email shortly.
There was a problem. Please refresh the page and try again.