Xbox Game Studios head talks a new era for Xbox Scarlett first-party
As Xbox Game Studios readies for the next generation, we sit down with head Matt Booty to talk about Microsoft's most important lessons from Xbox One – and what the future holds.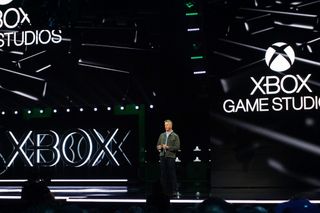 (Image credit: Matt Brown | Windows Central)
Xbox Game Studios wrapped its latest "X019" event with over one dozen scheduled titles on the 2020 roster, as Microsoft steadily scales for the next generation, demonstrating a nurtured first-party output. That follows a busy two years for its in-house talent acquisition, tackling criticisms of the Xbox One lineup with nine new studios. Through back-to-back purchases of Obsidian Entertainment and Playground Games, and creating newly established new internal labels, Redmond has bolstered its lineup into next console family, Project Scarlett.
It's been a time of change for Xbox – and we caught up with Xbox Game Studios head, Matt Booty, exploring how it's laying the groundwork for the next decade.
Wrapping a year of change for Xbox Game Studios
Booty opened X019 with a clear message, detailing a shifting focus from "acquisition and growth," into a phase of "execution and delivery." An over-doubled pool of 15 first-party developers now supports its content portfolio, kicking off in early 2020 with Bleeding Edge, Wasteland 3, and Grounded, all from newly-acquired studios. And while Microsoft stresses later acquisitions aren't off the table, he describes an environment to better support those creative arms.
"It's not meant to be a statement about forever or changing strategy; it's just that acquiring these studios takes a fair amount of work, right? We want to make sure that when the studios come in, that they're well supported with the resources they need, that they're connected to the right people," Booty tells Windows Central. "And for a smaller studio, like a Double Fine or an inXile, it can be a little overwhelming, coming in and being part of Microsoft."
"[Y]ou've been an indie studio for over two decades, and you're very busy out looking for what your next publishing deal is, what the next game is. You kind of get into a rhythm, and then we come along and say, 'Okay, all that's done, now we just want you to work on the game.' It's easy for them to just get a little bit out of kilter and just a little bit off balance."
That internal realization preludes a packed annual roadmap, set to debut its vision for the next-generation, and expand the platform in new spaces. "[W]e're coming up on stretch here where we got Scarlett coming up, or xCloud picking up momentum. We've got Game Pass continuing to pick up. So I think it's just, right now, the right time to make sure that we put a lot of our energy on delivering the games on production, making sure that all the studios are now often working on the next thing."
There's notable diversity across Xbox Game Studios in X019, extending to the growth of its publishing efforts, where Booty also expects to make strides over the year to come. "I think all of the studios have got things teed up. We have got multiple unannounced projects that we haven't even talked about yet going on, particularly with our publishing team." Each Xbox Game Studio subsidiary has roadmaps tailored to their heritage, promising strong output as Project Scarlett looms. "We've got Halo that is deep in production to launch a new Halo with Scarlett's launch. We've got all of our studios working on what their next thing is. I think you're going to see more news before the end of the year with some stuff we haven't talked about."
Microsoft has radically reshaped its first-party investments at the tail end of Xbox One, onboarding its broadest range of studios. As Booty highlights, it hosts western studios of all sizes, from the hundreds at 343 Industries to the few dozen at Compulsion Games. And with Microsoft pushing Yakuza and Final Fantasy as the next stars of Xbox Game Pass, I ask whether Xbox sees value in acquiring Asian developers, given the creative and cultural diversity.
"I think that is definitely just an overarching goal of ours all together, is how do we just get more diversity and [there are] different kinds of diversity, right? There's diversity of kinds of games, but as you pointed out, there's diversity, I'll call it geodiversity. One of the beautiful things about games that, like movies and books and music, is that where it comes from influences it. Music that comes from South America is different than music that comes from Western Europe. And games that come from Japan, you have a different style and sensibility than the games that come from Europe."
It's an area for clear improvement given Microsoft's U.S. and UK-centric teams, especially in contrast to the nearest console rival, PlayStation. The in-house SIE Worldwide Studios collective has cultivated an acclaimed lineup this decade, backed by the talent of a broader geographical spread. "I think it's definitely our goal to try to make sure that we've got a representation of content from around the world," said Booty. "I won't say that we're the best at that right now, but it's definitely a goal of ours."
Microsoft hasn't dropped hints of any planned Asian acquisitions, although alludes to expanding its reach with Xbox Game Studios Publishing. It hasn't had the best run with Japanese teams, epitomized with the infamous Scalebound project with PlatinumGames, which was canceled after failing to meet expectations. And as seen with its upcoming Dontnod collaboration, increased publishing output could further welcome Asian content.
"That is one of the reasons that we have a publishing team. So that it lets us work with developers who wish to remain independent, but we can still bring that content exclusive to Xbox. 'Tell Me Why' by Dontnod is a great example of that. That is a first-party game. It was a game that's being done under the Xbox Game Studios umbrella. It's just that we're working with Dontnod to develop it, but it will be exclusive to Xbox, it is an Xbox Game Studios game."
"If you've got bigger developers, particularly in other countries outside the U.S. and outside the UK, where even acquisition might not even be a possibility, but we want to work with them, that's where publishing is a great tool for us."
How Xbox Game Pass is evolving the creative process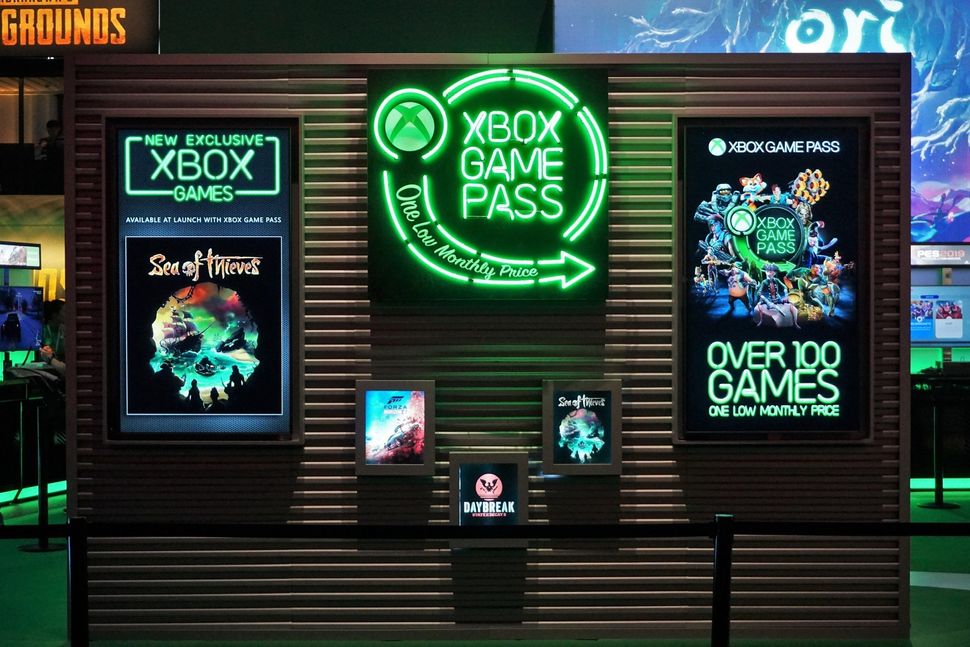 Xbox Game Studios has grown in parallel to Microsoft's Xbox Game Pass subscription, increasingly core to its supporting software and services. Over 100 games for a flat monthly fee provides an enticing Netflix-style proposition, inclusive of all first-party titles on launch day, extending to third-party deals. It lies central to modern Xbox One marketing, shaking up digital distribution with recurring revenue streams, while further supported by traditional game sales.
The push for Xbox Game Pass also brings an internal shift to development, as Microsoft sets out to draw players with a high-value proposal, securing regular income from those who stay. And according to the Xbox Game Studios lead, it allows Microsoft to evolve its approach to design, alleviating pressure to shoehorn services that support their lifetime. The concept could let titles be self-sustainable from launch, rather than designed around drawing additional spending.
"[B]ecause Game Pass is a service itself, and it is a community itself, we don't need the game to do all that. So when we sit down to make a game, they don't have to think, 'How is this game going to be an ongoing service? How do I design a game that can run for two to three years? What is the monetization method?' Game Pass provides all that. So the game team can just focus on what is the game going to be."
Booty expands, attributing an increased line of self-contained or smaller-scale experiences to the support of Xbox Game Pass. "That's why you can see games like Grounded or The Outer Worlds, which are really standalone games that live by themselves, all the way to something like Bleeding Edge. Which if you look at it, really starts to look like a free-to-play game, but we don't have to worry how to solve that free-to-play problem inside of Game Pass."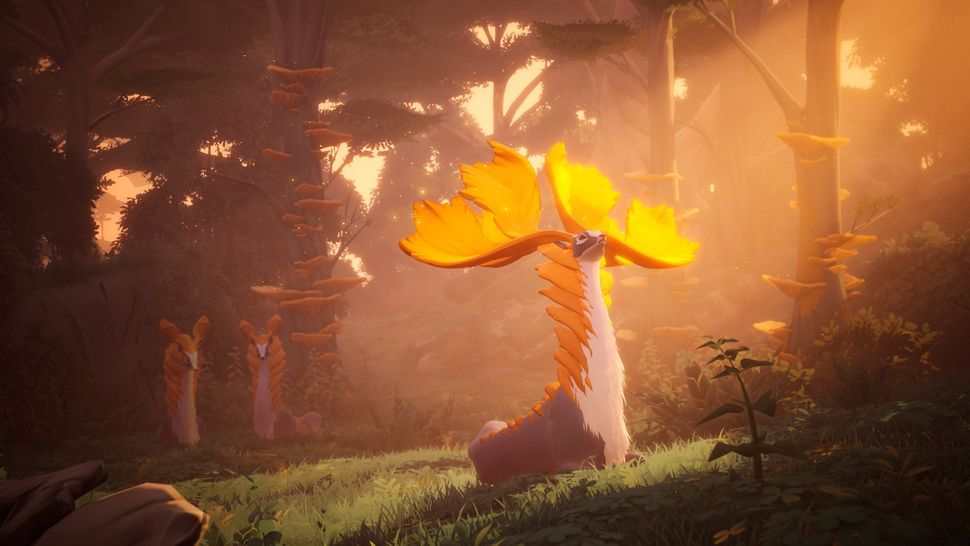 Microsoft also advocates for the discoverability Xbox Game Pass offers, promoting regular library additions to users, and pushing titles like Gears 5 to three million users in week one. "Game Pass just brings an audience that is able to discover these games without friction. Whether it's a game like The Outer Worlds or a game like Grounded, those are two great examples from the same studio. If I'm in Game Pass, it's this exact same process for me to get and play both games. And so I think I'm much more likely to try something that I might not have tried before because there's just really no barrier to getting at it."
With Xbox Game Pass steering Microsoft into the next generation, will that backing help the firm take more creative risks? "The amount of risk that goes into things; I would say that creating new IP is always inherently risky," said Booty. That comes after the unveiling of two new Xbox franchises at X019, from Obsidian's Grounded to the mysterious Everwild teaser. Both explore unproven territory under the Xbox Game Studios banner, slated for launch-day Game Pass inclusion.
"It's probably one of the riskiest things about games, and it's part of the industry that I love. But we're in a creative business, and it's the same as music and movies and books. So you're going to take risks, and some things are going to hit and land, and they're going to be great. And some things are going to hit and maybe find a smaller audience. But I think when it comes to taking the risk of coming up with new ideas or a new kind of game, I do think that it opens up some doors for us."
And on reviving those legacy Xbox franchises, think Banjo Kazooie to Perfect Dark, Booty states Microsoft remains open but cautious when revisiting projects. "We've done things like that before with things like Killer Instinct and Crackdown. I think it's interesting sometimes, the nostalgia for a title is maybe bigger than actually— people remember it better than it was, right? But we're lucky to have a big library of IP that we can pull from. And it's something that we're always looking at."
But regardless of new properties, Xbox Game Studios participates in a highly-competitive space. The past few years saw Sony execute the single-player vision to beat, while Nintendo embraced its beloved core series. Microsoft Studios saw its share of successes, though it suffered an identity crisis while chasing services. It's finally back on track with the rebrand. And when asked which philosophies Booty hopes to translate to Xbox Game Studios, he affirmed commitment to narrative-driven single-player entries.
"I think that we will be doing a share of single-player narrative games. I think about some things you mentioned, Uncharted, God of War, right? But again, I'll come back to [that] we are very creator-led, and I think it's going to be up to our studios to decide how much they want to go in a certain direction. Even a game like Halo, which of course has a campaign and has multiplayer, that balance between those two, how much of each comes into the game? It's really up to the Halo team to decide."
Preparing Xbox Game Studios for what comes next
Microsoft is expected to conclude 2020 with the launch of Xbox Project Scarlett, its next-generation console bringing the latest graphical enhancements. Details remain tight outside of promise of up to 8K and 4K 120Hz capabilities, accompanied by hardware-backed ray tracing, and faster solid-state drive storage. But it's not the first hardware upgrade since Xbox One launched in 2013, after the Xbox One X and its mid-generation leap to 4K resolution.
The Xbox One X might lead the console family today, although it launched with a limited games lineup. The only first-party launch title was Super Lucky's Tale, with Forza Motorsport 7 released one month prior. The console otherwise relied heavily on remastered titles. But with Halo Infinite launching beside Project Scarlett, has Microsoft learned the value of first-party over these years?
"I think, obviously, it helps, right? If somebody invests in a new console, they want to know that [there are] great games to play," said Booty. "I think the more that we can show that there's great content, the better. I think an advantage that we've got, is that because we're able to run content across the Xbox family, all the way from Xbox One S to an X, and then up to Scarlett, all of that content will come along. It's why we've invested so much in back [compatibility]."
Booty also provides his expectations for Xbox Project Scarlett and how those advancements may be reflected across Xbox Game Studios or broader Xbox platform offerings. "I think we're going to hit a point with this generation of consoles coming up, where the technology starts to be more transparent to the player. If you think back to early consoles, there's even the idea of 8-bit graphics. The technology influenced the art style so much that there's this phrase '8-bit graphics' because everything on that console is going to look like that."
"I think that with Scarlett, we're going to get into a situation where, if you want to go make a photorealistic game, you'll make a photorealistic game. You want to make a game that's heavily stylized, like what we saw with games in our ID@Xbox program like The Artful Escape. If you want to make something that's kind of in between those two like Ori, which is like visually beautiful but represents a more stylized, fantastical reality, great, go make that."
As Microsoft wraps the year, X019 highlighted the product of increased commitment to Xbox Game Studios. It comes as ideal timing, with Project Scarlett primed on the horizon, further elevating hardware offerings, while Project xCloud explores a new avenue in the mobile space. And while Microsoft remains coy on what next-generation platforms will deliver, it's already mapped out a drastically improved roadmap for 2020.
Get the Windows Central Newsletter
All the latest news, reviews, and guides for Windows and Xbox diehards.
Matt Brown was formerly a Windows Central's Senior Editor, Xbox & PC, at Future. Following over seven years of professional consumer technology and gaming coverage, he's focused on the world of Microsoft's gaming efforts. You can follow him on Twitter @mattjbrown.