Xbox Live sign-in issues hitting some Xbox One and Xbox 360 owners [Update]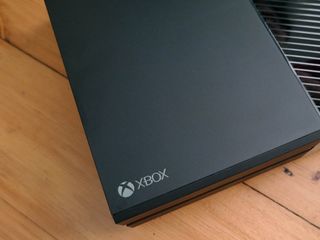 Update: It looks like the sign-in issues with Xbox Live have been fixed, but Microsoft is now dealing with reports that some users cannot purchase content or downloadable items, or unlock Xbox Live achievements.
Original story: Some Xbox One and Xbox 360 console owners are not currently able to sign into Xbox Live. Microsoft is aware of the problem and is current working to fix the problems.
The current problem has lasted for about an hour so far. In a post on Microsoft's Xbox Live support page, it says:
In addition, it appears some users have had issues with accessing the Xbox.com website. Microsoft again says it is "working with our partner to find a solution for this issue."
Thanks to Jeremy for the tip!
Source: Microsoft (opens in new tab)
Down for me for about an hour

issues with Live service has been very common

Could be worse. It could be PSN. I don't game on my PS4 as much as my friends but we have all agreed PSN is built on matchsticks. Bad thing is most things are based online now too

Well, I also game on my PSN and I can tell you emphatically that you are full of bull.

Its funny when I have the problem, I open up this app and boom, an article about it. Oh joy

Way too many of these issues lately. Come on MS, get in gear.

Could be Win10 rollout related...they have been having a lot of outages recently...

I agree increasingly more frequent. We cut the cable cord and these outages stuck. Also interesting how the Xbox turns into a brick. Can't do Jack on it

Yes, you can 1) play games (disc or downloaded - no GWG) 2)watch movies 3) listen to music 4)use services that are no longer behind the pay wall.

If you can't sign to Xbox live, you're not going to be able to use services no longer behind the paywall, such as Netflix.

Sure. 1) not true for all games 2&3) sure let me go get some music cds and DVD and pretend like its 1998 4) because those are so plentiful

Not true. 1) disc games has worked so far (even ESO) but we're at least 3 peeps that has been unable to play ANY digital game, GwG/EAAccess or purchased has not mattered. 3) only use Groove Music which has been acting out the whole day 4) what services? Netflix amongst others requires at least signed in to XBL. They however does not require Gold anymore, but still XBL access.

Sony has been having their fair share of issues as well

So? Do you feel threatened by them or something? Personally I don't care about PS having problems since I own an Xbox.

took a break for 5 minutes, came back and Assassins Creed had reverted to dashboard and couldn't get back in. Can't sign in or play anything!!!! Everything being connected is great until there is no connection

MSFT need to get this handled and do better to stop it from dropping out so often. It is getting to be way to often that this is happening.

This has been going on for the last 3-4 days. It's really freakin irritating that I can't even watch Netflix because of Xbox live. I don't understand why I have to be signed in to live to watch Netflix, Amazon prime, YouTube.......

It is dumb. Come on MS fix this app crap

That's why I have a Roku as a backup...everyone should too... :-)

I think anyone who has been a paid gold member for the last year should be compensated with AT LEAST six months added to whatever time they already have on their account. The ups and downs are insane lately.

Totally agree. After 8 years of subscription, I'm considering not renewing and going back to PC gaming for all future games.

Yes, use your pc on your live account to onli... Oh wait.

What live account? Steam, bro.

Kinda agree, 6 months is a bit too much I think, but 3 months seems reasonable to me.

I'm having some problems with Xbox music too...

I give up with Xbox Live.
I used to game every night for hours on XBL.
Now I play PC Gaming again.
XBL is a pathetic joke.
This level of poor service has been going on for too long and becoming more and more common.

Wow, check out all the PS trolls queuing up with tales of woe.
I'm playing EA McIlroy PGA Tour.... Seems fine??

I guess you do not know what the term "some users" mean. I live in the DC area and yes, my system was useless last night. I have not bothered with it this morning.

Coincidentally the same time Davetheusher is setting his new Xbox One up. (Dylan thanks for buying the Xbox for him, sadly outages ares outages.)

So who's the partner? Top teer ISP perhaps (since there's issues with the website too)?

I'm wondering that myself.

Eash, does someone keep tripping over a cable or something? lol.

Nah, the production service is located under someone's desk. When they start listening to Smashing Pumpkins or something and tapping their foot to the beat, the cable gets loose. Takes a while to figure out which one and plug it back in.

I was playing ESO and then the problem occurred :'( why..?

I've had no issues playing ESO, however, I had massive issues getting in. When I finally got in it worked like a charm, then I decided to jump to another game, no luck though. Party worked fine but no digital games at all, which is bad when 5 of 72 games are on disc...

Sure an outage makes the grass look greener elsewhere sometimes but life isn't perfect everywhere else all the time. Bunch of babies...go outside for a couple hours. Meanwhile mine just started working ;) Posted via the Windows Central App for Android

I'd rather game then going outside in pouring rain in the middle of the night ;) Best time for me to game cause my sons requires my attention during the day xD

I can't see my friends list!

Have been psn user for 6 years. No way: Xlive is definitely better. I had this login issues 3 times in the last 6 months, on psn are the norm weekly. And not saying that psn when is on has really poor performance, and on ps4 isn't for free as on ps3. So dear Sony trolls don't even try to downgrade a quality service like xlive, look first at what you have in your house.

I let my PSN sub expire because of the weekly outages. So far XBL has had so much better reliability. Its still annoying though, when you pay for something and its not available when you need it.

Yes... Xbox Video is having lots of problems.

I just wonder what happened to the dependability. Live use to be near flawless on the 360. Sadly that's not the case anymore since the introduction of the Xbone. No idea what the issue is, and just hoping for a fix that sticks. Because it is becoming an all too common error, one that needs to go away before the client does.

I'm sick of this happening when I'm paying for a "premium service".

What's more annoying is that I'm hit with the small bug in the preview that constantly disconnects some users from XBOX Live and the only way to fix it is to do a full restart... Really annoying... but, it is the price you pay for using preview software...

Yeah, same here. Just this weekend I've had to do a restart 3 times.

Well they just released a patch for said issue yesterday I believe.

Still waiting for it to come back on .

Up again 15m ago. Just finished another FH2 championship.

So this is becoming a weekly thing, I see. Posted via the Windows Central App for Android

Xbox Music isn't working as well.. Can't download

Just a tip that's worked for me. If you're having the issue where you can't sign in to your profile. Try a hard shutdown of the system (hold the power button on the console for 10 seconds or so).
It won't let me sign in these last few days unless I do this. Then I can sign in for a large number of hours before it happens again.
(you will know it's a hard shut down as when you boot it back up it will take much longer and have a Xbox boot screen)
GL everyone (issue has seemed to finally pass on me as I've been online for 8 hours now) Edit: I'm only confirming this for the Xbox One. I have no idea if this works with the Xbox 360 currently.

I was completely unable to log in yesterday and the day before but a hard reset fixed it. Worth a try if anyone else is in the same boat.

This is getting annoying, I get knocked out of multi hour raids on games just before the end or can't use non Microsoft services like Netflix all because ms can't keep the live services up and running.

Remember, kids, Satya says the future of Microsoft isn't Windows, but cloud services! And who wouldn't want to move his mission-critical business systems to the Microsoft Cloud, which as the big billboards note, powers XBox Live? I'm sure that no online business would mind five to ten hours of total downtime for mission-critical systems like fulfillment and e-commerce every few weeks, right?

Groove music for me, spent the entire day having login problems.... After one played music, always stopped to play giving an error code.... I've been a loyal music pass owner for quite some years now.... That's what I get for paying 9,99€ per month, instead the 6€ that Spotify asks for... Honestly I'm considering my music service choice, I tried apple service and it's ok, the problem with it is the lack of app support for windows phone (the contrary applies for Microsoft, by having xbox music on ios). So, it's groove or Spotify... I'm really evaluating this....

If you're new to it, this isn't a regular occurrence. First time in a long long time I've had music issues. Video issues are a little more common.

I've had also other issues in the past. This was just the bell to make my choice. I tested a few years ago spotify, but the lack of support for windows phone made my decision easy. As I also own an iMac (besides my 3 windows computers and my windows tablet) I tried Apple music, since they offered me 3 free months, and I liked the service. Once again, the lack of support for windows phone made me stay quiet, but I started wondering the difference I was paying to Microsoft. It may seem a small amount (3€) but that will pay me some of my office 365 subscription. I installed a few minutes ago spotify on my phones and my notebook, just to see if any improvements were made, and they were. I liked the desktop app and the phone app is also not too bad. Tomorrow I'll try it out on my car using bluetooth (in the past the phone app was terrible with this). They gave me 3 months for 0.99€, so if the phone app passes my bluetooth test, I think I'll make my decision and move to spotify...

Having issues with video. Wonder if related? Been going on for a couple of hours.

We should be refunded every minute it's down. Even when we're not home. :) yeah I'm cheap.

Still can't download music from Xbox Music

It won't show the covers of all my downloaded games either.

I hope they fix it soon, I'd really like to game tonight...

I'm one of those! Bloody shamutah, wow!

I wanted to buy something... So I didn't.

Could it kill to put a time stamp on that update

Feeling awesome for windows 10 Xbox
Windows Central Newsletter
Get the best of Windows Central in in your inbox, every day!
Thank you for signing up to Windows Central. You will receive a verification email shortly.
There was a problem. Please refresh the page and try again.