Xbox One can now support unlocking of full games from free demos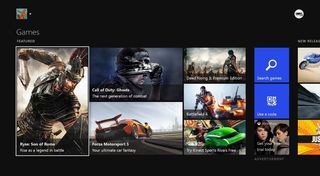 Microsoft has quietly added a way for Xbox One game developers to add unlocking the full version of their games after owners of the console download and play a free trial version, which is something that the Xbox 360 has supported since its launch nearly nine years ago.
Microsoft's ID@Xbox boss Chris Charla revealed to Eurogamer that the free trial option is now available for Xbox One developers. He stated:
This will likely be a huge boost for smaller Xbox One game developers, and should allow for more downloads and purchases of ID@Xbox games. Speaking of which, Charla said that there are currently "hundreds" of those games in development, and while many will be released this year, there are a number that will be launched in 2015 and even into 2016.
What do you think of this latest behind-the-scenes update for the Xbox One?
Source: Eurogamer
Windows Central Newsletter
Get the best of Windows Central in your inbox, every day!
Kool. On to the next planned thing.

Nice one....Xbox team is really hard at work. It's like me working on Ebola :-)

:D Ebola... Looking forward to the upcoming Backwards compatibility. Early acces, pre load, and some of the game remakes that's on paper. :)

They should've had that feature a long time ago since X360

Unlocking the demo after purchasing?? How does it work? Have not used Xbox before...

I imagine it downloads the full game set on trial mode, when purchased the unlocker is downloaded (this how it works on playstation I believe) or when purchased the full game downloads overwriting the demo. Never bought digital downloads when I had the borrowed 360.

The exact same way it works on Windows Phone, Windows, or even PlayStation Plus. You download the full game, but it's feature / time / ad limited, whatever the dev wants to do to encourage you to buy. Then when you purchase it the existing install is simply 'unlocked' without any additional download.

Its the other way around. You download the demo for free, and if you like it, you can then unlock the full version without having to do another download.

Pretty much what Nik said. Yep.

This "trial" feature was apparently an oft requested feature by ex-Xbox 360 users. In ye console of old, gamers would be able to look around the store, find an Xbox Live Arcade game they like and download it to take it out for a spin. If they end up really liking that limited demo, they can pay for an unlock code. The important part of the feature, however, is that they wouldn't need to download a full version of the game again. Definitely saves on time, bandwidth, and disk space.

Yes. It's a feature that Microsoft pioneered back when the Xbox 360 launched in 2005. I believe every Xbox Live Arcade game, and every Xbox 360 indie game, has a free trial and the ability to unlock the full version from within the free trial. iOS still can't do this properly.

Trials Fusion already have this "Try before buy" but it's not in the "Demos" sessions... you need to check the game in the xbox store and click the try button..

Goofy thing is, you can earn achievements with it in the trial mode.

Nice, now get me some pre-orders and pre-loading! Too bad that ain't on time for Destiny Beta to come out i'm afraid

Where can I find links to the Xbox One demo games? I am a new owner of an Xbox One and the only demo I have found is of the UFC game. Is there a section in the store? Can I browse the games online from my PC and then click them and sync them with my Xbox or atleast view them and remember to download them later?

if you search for Demo then you should see a couple, but to be honest there aren't many demos available at all. I think its just UFC, Fifa, Zoo Tycoon and maybe one or two more. You can browse the store on the web here; http://store.xbox.com/en-GB/xbox-one/games but this is only for purchases I think. Anything you buy will show up when you log in on your console in 'Games and Apps'. Scroll to the far right and there will be a section called 'Ready to install' and you then install any purchases from there.

Awesome! Thank you for taking the time to post the link and for the information.

The feature has only just been turned on so I wouldn't expect to see any games using this feature just yet. I don't think it'll take long though.

The Xbox one has shafted people on the demo front.

It's great to see the Xbox team releasing regular and meaningful updates for the Xbox One. This is why I think the One will eventually superceede the PS4. If the One can adopt a steam-like ecosystem with a large catalog and frequent and significant sales, you'll see many people flocking to it.

It can't even supercede the system that came before it.

Currently yes, the Xbox One doesn't support some functions the 360 had, including some it had at launch. But give it time. Updates are coming month on month. Compare the original Xbox 360 dash and games to those available now. Then project that onto what can come for the Xbox One.

Good job Microsoft on releasing an update to do something which your previous product could do donkey years ago. Cough xbox 360, cough zune.

Noob of the day, right here ^^

Indeed! It's embarrassing how far MS are behind Google. I'm struggling to do basic shit on my 8.1 tablet. Ms! Y u no hav equaliser for Xbox music? #datwindowsmediaplayer12

Congratulations on achieving something you accomplished nine years ago, really well done Microsoft. How was this not already integrated in the system?

It must have been a fair way down in their backlog. The important thing though is that such features will come!

Now stop having downloaded games way more expensive then physical media version

Then wait for the NL September release to get your games on Disc. What u ask for will not happen anytime soon.

This is something that should of been there from the beginning.i am the most legit Xbox fan there is and I was greatly displeased when I could not download trials of these games

Maybe I'd they had more demos this would be a good thing.

It may have just been something that had forgotten to enable. Considering you could already convert installed retail games into digital versions. (one thing I wish they could backport to 360)