Xbox revenue dives as next generation looms in Microsoft Q2 2020 earnings
With the next-generation Xbox Series X on the horizon, Microsoft reports a 21 percent decline in gaming revenue.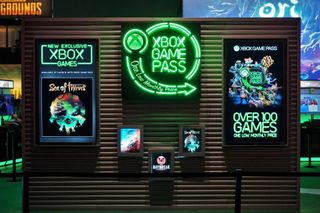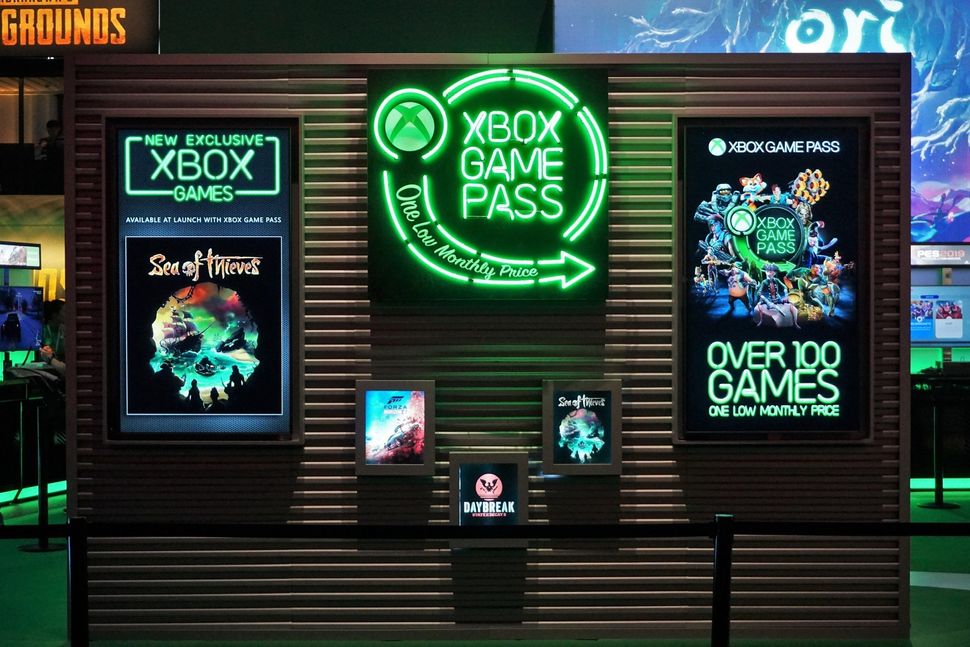 (Image credit: Matt Brown / Windows Central)
What you need to know
Microsoft has reported its FY20 Q2 earnings, featuring a 21 percent decline in gaming revenue, down $905 million.
Xbox content and services revenue also dropped 11 percent year-over-year, alongside a 43 percent drop in hardware revenue.
The decline comes as Microsoft readies for its next-generation Xbox.
Microsoft dropped Q2 earnings for its 2020 fiscal year today, outlining increased revenue to $36.9 billion, with major growth across Redmond's lineup of products and services. That pairs with a notable downturn for Microsoft's gaming portfolio, reporting a sizeable 21 percent decline in revenue over second-quarter 2019 earnings, down $905 million.
Waning Xbox performance comes as Microsoft readies for next-generation platforms, with Xbox Series X and PlayStation 5 scheduled for launch later this calendar year. That regularly couples with reduced investment from consumers, as internal efforts steady shift toward the upcoming decade of Xbox and supporting gaming services. Hardware revenue dropped 43 percent, as Xbox One sales reflect the imminent successor.
Microsoft also reports an 11 percent decline in Xbox content and services revenue, spanning supporting Xbox titles, subscriptions, and other fundamental components of the Xbox ecosystem. It attributes the year-over-year drop to an unnamed "third-party title," assumedly Fortnite or Red Dead Redemption 2. The free-to-play battle royale saw content revenue surge parallel to its peak, while Rockstar Games' western dominated 2018 sales. Growth of subscriptions, including Xbox Game Pass and Xbox Live Gold, partially offset this through increased revenue.
The 21 percent decline in overall gaming revenue is significant, signaling a weak period for Microsoft's Xbox efforts and beyond. Conversely, that decline does follow an impressive comparable quarter, with the reduced traction an upcoming generation brings. Microsoft's FY13 Q2 results, covering a similar period preluding Xbox One, saw an 11 percent tumble for the former "Entertainment and Devices Division," with a 28 percent drop in console sales.
Xbox
(opens in new tab)
Main
Windows Central Newsletter
Get the best of Windows Central in in your inbox, every day!
Matt Brown was formerly a Windows Central's Senior Editor, Xbox & PC, at Future. Following over seven years of professional consumer technology and gaming coverage, he's focused on the world of Microsoft's gaming efforts. You can follow him on Twitter @mattjbrown.
Well yeah, everyone played GoW 5 for a month then cancelled their Game Pass subs. Not exactly rocket science.

Where does it even hint about that happening in this article? In the other article regarding this subject they said that GP subs nearly doubled. It seems like this is really referring to hardware numbers, but of course we don't actually know what most of these nunbers mean to them since they don't disclose actual information.

Yeah, I jumped the gun on my reasoning, but you brought it up in the other thread also, the amount of people with Game Pass that aren't exactly paying for it (or paid very little) is probably pretty high. I can easily infer that it is the reason for the drop in revenue, certainly not the expectation of a new console in a years time. Their gaming revenue dropped in the quarter with Christmas, there's clearly something amiss.

No it's absolutely normal at the end of the Gen. Seriously I know what I'm talking about. I did this for like 15 years on VGChartz. Sonys FY report today shows exactly the same downward spiral. http://gamrconnect.vgchartz.com/thread.php?id=241829

I have a idea, a wish, a dream
Time is free-to-play Fps with Rpg microtransactions
We can't accept this easily
We could have Games as a service with Dlc, rather than paying them in extra

Is this the time to buy MS stock if I believe in the success of the Series X?

Only of you think the stock price doubles in the next 10yrs and/or they do a forward split.

The stock price seems to keep rising year after year, with no indication of slowing down. Is there some economical phrase for this? It seems to me it's low risk, high reward, but I might be wrong.

If they remove the pass through port for TV, I will move to playstation or wii, I totaly get that they want to be all in with games for money but they are going to kill most people because of the ease and use of the console connected to the tv and cable. I don't need 6 remotes I don't have to teach someone about different interfaces or any of that. plus its easy to get to the windows store to launch netflix, amazon, hulu and so on. this nuts, they said they wanted to go all in on games to to destroy any access to entertainment.

I prefer a more "segregated" PlayStation account. I really don't want all of my gaming stuff connected to a Microsoft Account, because if I ever decide I don't need Office 365, I like being able to delete that account. That was a big reason why I returned the XB1 for a PS4. Also, the ability to easily upgrade the internal storage on a PS4 was a huge selling point, because the USB ports on these consoles aren't the tightest and I don't want any more wires dangling around that stuff. The showstopper was the launch bugs of the Xbox One. The console was just so buggy when it launched. Backgrounded Apps/Games wouldn't start back up properly. Putting the console into Rest Mode would freeze it, requiring you to unplug it to get it to work properly. And the controller. I absolutely hate the XB1 controller. Too bulky. I do think it has a more elegant OS running on it compared to PS4, but the bugs and inability to upgrade the internal storage completely overpowers that, for me.
Windows Central Newsletter
Thank you for signing up to Windows Central. You will receive a verification email shortly.
There was a problem. Please refresh the page and try again.