Overwatch cinematics may be headed to a theater near you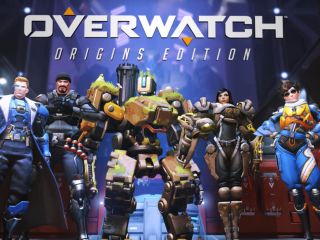 Blizzard has announced that a number of movie theaters will be showing a collection of Overwatch trailers, cinematics, and other videos on May 22. That's just two days before the MOBA shooter is released on the PC, Xbox One and PlayStation 4.
Here's the list of theaters that are already confirmed to be showing the Overwatch videos:
Cinemark Mesa 16 (Mesa, AZ)
Century 16 (Salt Lake City, UT)
Lincoln Square Cinemas (Bellevue, WA)
Century San Francisco Centre 9 (San Francisco, CA)
Cinemark 18 & XD (Los Angeles, CA)
Century Stadium 25 & XD (Orange, CA)
Cinemark Tinseltown 20 & XD (Pflugerville, TX)
Cinemark Legacy & XD (Plano, TX)
Century 12 Evanston/Cinearts 6 & XD (Evanston, IL)
If you want your local theater to show the Overwatch videos on May 22, you need to organize your friends and reserve at least 100 tickets at that location by the end of the day on Thursday, May 12.
Windows Central Newsletter
Get the best of Windows Central in in your inbox, every day!
Someone please reply to this comment :)

I will. And I also wanna add, that the article about overwatch is completely useless.

The Overwatch story is interesting, too bad it won't play any role in the game. It's just going to be wasted.

No 21:9 support on PC = no buy. I'm not going to hex edit the final game like I did the beta unless they assure us they won't ban for it.

My friend sent this to me last night, and all I saw were US cinemas, but when you click on the link saying where is your closest cinema, it then lists cinemas in London, England, I'm not a big Overwatch Fan, but I am impressed with the visuals, especially the shorts!!!!

there should be overwatch movie! i love the animated shorts. Posted via the Windows Central App for Android

"you need to organize your friends"
Translation: We are too cheap to properly pay a PR team to do their job and we're hoping our fan base will do it for us.
Windows Central Newsletter
Thank you for signing up to Windows Central. You will receive a verification email shortly.
There was a problem. Please refresh the page and try again.