10 great extensions for Opera Browser on Windows
Enhance your Opera experience with these great extensions.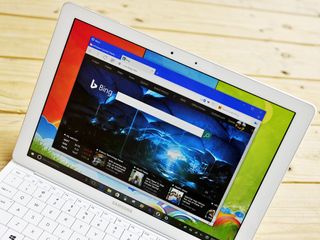 If you've recently changed to Opera, or even if you're an old hand, there's a lot you can do with it. Opera has a ton of features built in but the real fun, and power, comes with the extensions you can add.
If you're not sure what I'm referring to, Opera has an extensions store where you can add a number of extra features to your browser built by third-party developers. You can access it by navigating to Menu > Extensions > Get Extensions.
There are a lot to choose from, some will be more useful to you than others. I've been using Opera full time for a while now, and here I've put together a list of some of the best ones I've come across and use daily.
Before I get to the list, though, a word on ad-blockers. None are included in this list for one simple reason: Opera has that feature built in. If you want to use a different one, that's your choice, but I want to focus on things that aren't a stock feature.
So, without futher ado...
Download Chrome Extension
The very first extension I would urge any Opera user to install. While the Opera store is fairly well stocked, it can't compare to the might of Google's Chrome Web Store. This extension allows you to go to that store and add Chrome extensions to Opera.
It's trial and error as to which will actually function correctly, but it's still worth the time. I've used this to add Grammarly and eBay extensions that work just fine. You can't add Chrome Apps to the browser, but many extensions will yield good results.
See Download Chrome Extension at Opera
Amazon Assistant for Opera
If you shop a lot on Amazon, this is a must have. It gives you one click access to Amazon's daily deals as well as being able to search from any tab in your browser.
Better than that, however, is how it reacts when you're browsing other web stores. If Amazon stocks the product you're looking at, the extension will flash up Amazon's current price for it. It's not always going to be cheaper, but it's handy to have around.
Instagram Sidebar
If, like me, you spend too much time scrolling through your Instagram feed, this extension will help you do that without the need to pick up your phone. It's a simple web app that sits in the sidebar and allows you to view your Instagram feed.
You can't post anything, but you can leave comments and get the share and embed links for posts you like. And when you're done, it tucks back away in the sidebar and you can go back to work.
See Instagram Sidebar at Opera
QR Codematic
You folks who read Windows Central regularly will know we embed QR codes for our phone app posts. Those don't just create themselves and I use this extension whenever I need to make one. Either from the toolbar or right click menu, I can tell QR Codematic to make me a code of the current web page.
That's all there is to it. But if you're in the business of sharing websites with QR codes, this will make it super simple.
Todoist Sidebar (Unofficial)
We're big fans of Todoist and its great apps for Windows 10. But, if you spend a lot of time in the browser, flipping out to an app isn't always the most efficient way to manage your time.
This unofficial extension opens the Todoist web app in the Opera sidebar, giving you quick, easy access to your important lists. If it's available in the web app, it's available here.
See Todoist Sidebar (Unofficial) at Opera
Turn off the Lights
If you're someone who watches a lot of online video, you should give this one a try. The premise is simple: it dims out all other content on the webpage allowing the video to be highlighted.
It removes external distractions and does make the viewing experience that bit better. So simple, yet so effective.
See Turn off the Lights at Opera
TweetRight
Frequent Tweeters will love this one, with a simple way to share web pages to Twitter. Either from the icon in the toolbar or from the right click menu, you can share any web page with your Twitter followers with ease.
It'll send you to the web share interface every time, so there's no signing in to the extension. It definitely beats pasting a URL into an app or the Twitter website, that's for sure.
TwitchNow
If you watch a lot of Twitch streams, give this extension a shot. It's a miniature Twitch browser that sits in your toolbar and lets you search without having to navigate the website.
The best feature is that you can set notifications and see a badge in relation to when and how many of the channels you follow go live. Add in a dark theme and a bunch of settings to set how you want to watch Twitch when you go there, and you've got a winner.
2048 Sidebar
It doesn't all need to be work, work, work. If you want a quick and easy way to take a step back for five minutes then this version of the game, 2048, resting in your sidebar is just the ticket.
The cursor keys are all you need to play as you match the numbered tiles in search of the magic 2048 and the highest score you can get. Some of us aren't that good at it, but it's still a fun time-waster when you need a break from the grind.
Notemark
Bookmarks can become a hefty, unwieldy beast, but sometimes you just want short-term, quick access to a handful of web pages. Notemark is a great little tool that treats bookmarks as notes, and is a place for you to keep a few close at hand just while you need them.
Maybe you just want to read something later or you're researching something online. Whatever the reason, keep your open tabs down by using Notemark to keep those you need close at hand.
So, that's just ten of many. If you've been using a particular Opera extension you think deserves credit, be sure to shout out in the comments below!
Richard Devine is an Editor at Windows Central. A former Project Manager and long-term tech addict, he joined Mobile Nations in 2011 and has been found on Android Central and iMore as well as Windows Central. Currently you'll find him covering all manner of PC hardware and gaming, and you can follow him on Twitter and Instagram.
Why are you discussing Opera so much? Is it because of Opera's claims of battery life with Microsoft Edge? This has already been debunked by MS and pseudo MS-hater Thurott.com

Don't like it, don't read it. Opera is a valid piece of Windows software that some of us are using daily. If you're not using it or don't intend to, that's fine. But if you expect blind Edge fanboyism there are other places on the web for that.

Really Richard, please point me to a few sites that are less Windows centric than this one. Honestly, I would like to see your opinion on this.

Pocketnow? Verge? Engadget? MobileTechReview? MobileGeek? Posted via the Windows Central App for Android

I guess except for the The Verge though, they're little too sneaky which they lean on. Still other of their content are actually good, just don't go too deep that sparks "flamewars".

Because of all browsers besides egde, Opera offers the best Windows 10 (nor Mobile) support. Opera is Win32, but it still supports Tablet-Mode, Action-Center and a Windows 10 friendly UI. It's compatible with Chrom but doesn't consume as much battery thanks to battery saver (good for Windows 10 tablets oder Notebooks) and offers many other good features like sync between devices and built-in Adblock.
It's just a good browser.

Nice to see youu mention some sidebar extension. But you also have speed dial extensions, if you did not know.

I'm new to Opera thanks to an article here on WindowsCentral a few weeks back. If you use multiple browsers and not just Opera, then XMarks is a solid way to keep your bookmarks in sync across all browsers (except Edge until they add one with the new extension support next month). XMarks works with IE, Firefox, Chrome, and Opera if you have the Chrome Extension for Opera. I'd also include LastPass as a must-have extension. For existing LastPass users, note that XMarks is now part of LastPass.

OneTab from the chrome store is a must...

I love it. Edge needs it BADLY. Edge Is unstable with few tabs, when you open a lot it's pretty unusable and loves to lose them in the abyss.

Yep, "OneTab" in Edge browser would indeed be sweet.

Opera: currently a much better browser than Chrome and Firefox. I'll explain to anyone interested in hearing why.

Why is it better? :) I'm actually interested. And that twitch and lights out extension look sweet! But opera doesn't play flash content natively. :/

"Doesn't play Flash natively". So what? Flash will be discontinued in 1 year on all browsers and platforms. If you want Flash in Opera, you can simply install it.
As for why Opera is the better browser compared to Chrome and Firefox, easy. One, Firefox is still slow as snail because it's still only using 2 processes, one for the entire browser and one for addons, like Flash. Due to this, Opera and Chrome are dramatically more responsive than Firefox.
Opera uses Chrome's extensions, has sync capabilities, is available on all platforms, sans Windows Phone, except for Mini. However, it's more optimized than Chrome, uses less ram, less CPU, has adblocking at an engine level, therefore even less CPU and RAM usage than Firefox and Chrome with extensions.
Not to mention the now better battery life than Chrome and Firefox. Also significantly lighter than Chrome because Opera doesn't try to be a whole OS. And it lacks Chrome apps. Irrelevant for the majority of people.

Been giving Opera a shot since they've come out with the ad blocker and the built in VPN, and so far I like it. Been using it more everyday to make sure that the sites I got to work with it, and so far so good. Especially Windows Central. This site loads so much better using Opera with the built in ad blocker.

Can we change deafault search engine in Edge?

I prefer edge as the 1st option. Even though battery drain and less effective ad blocker.. And second choice is UC browser

Our company only allows Edge, IE, Chrome to be installed.

Great article! Thanks! Are there any microsoft extension supported in opera? such as webnotes, add blocker, and bing translator?

Here are my favorites X-notifier
No more duplicated tabs!
Download Chrome Extension
Home Button At Top Right
Copy All Urls
Context Bookmarks

I used Opera before, maybe I'll use this again.
Windows Central Newsletter
Get the best of Windows Central in in your inbox, every day!
Thank you for signing up to Windows Central. You will receive a verification email shortly.
There was a problem. Please refresh the page and try again.