These are all of the 'Skills' currently available for Cortana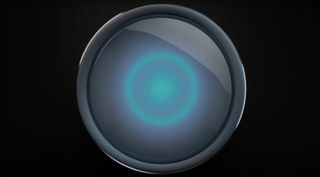 Microsoft only just opened its Cortana Skills Kit in public preview at its Build 2017 conference today, but there are already plenty of skills available to check out. In all, 46 skills are available from the likes of Domino's Pizza, Dark Sky, Food Network and more.
Here's a look at all 46 skills that are now available (opens in new tab):
Dark Sky
Domino's Pizza
Food Network
OpenTable
Progressive
TuneIn
iHeartRadio
Bartender
Cook ai
Intelligent Inbox Assistant
MyTime
Porch
Baby Stats
My Therapist
Gigseekr
Washington State Ferry
Haunted House
Short Bedtime Story
Bargain Buddy
Tact
Ask My Buddy
Starfish Peeps
Word of the Day
VentureBeat News
TalkLocal
Internet of Things Facts
Starfish Dico
Applause
Spurs Fans
The Pledge of Allegiance
Starfish Me
The National Anthem
The Name Game Song
Starfish Messenger
Powerball Helper
Starfish Band
Akinator
Sound Effects
Cavaliers Fan
Celtics Fan
Cat Facts
Bucket List
Ghost Detector
Woman of the Day
Headline News
Warriors Fan
Obviously not all of these are going to exactly blow your socks off, but these are just an early preview and more skills are sure to be on the way. The list of available skills should be quickly bolstered thanks to the ability for developers to repurpose their code from Alexa skills built for Amazon Echo. Microsoft notes that some of the skills "work best on Windows 10 Creators Edition," but many are available to try with Cortana on iOS and Android as well. For more, check out the full list of skills at Microsoft (opens in new tab) to install each skill and see phrases you can use to invoke them.
Windows Central Newsletter
Get the best of Windows Central in in your inbox, every day!
Dan Thorp-Lancaster is the former Editor-in-Chief of Windows Central. He began working with Windows Central, Android Central, and iMore as a news writer in 2014 and is obsessed with tech of all sorts. You can follow Dan on Twitter @DthorpL and Instagram @heyitsdtl.
But what are these "skills"? Is it something you can ask Cortana? How does it work :)?

Yeah, Im a bit fuzzy on how they work also.

yep, that's worth a downvote. hahaha. I love them. I collect the hell out of them and wear them like a badge,. HIT ME WITH MORE.

Thank you...keep feeding me. I love it

I think we have to install it

Go to your notebook, select skills, then select the skill you want to give a try and follow the instructions.

I guess this is US only though!!?!

Why does that not surprise me 🙄

Yep, you are right. Certain ones like Opentable and Headline News are nice and work great, but about 90% of them are just useless garbage.

Exactly....ghost tracker??? 😂😂😂😂 That'll bring the developers running for sure.

http://www.microsoft.com/en-us/windows/cortana/cortana-skills/

Go to here and click on any skill you want to try, it will show you how you can use it
http://clkde.tradedoubler.com...

Only if you're in the US 😐

Hey, if Powerball helper gives me the right numbers, I will buy a ton of the Invoke devices!

You get more info if you follow the link "Full list of skills at Microsoft"

Will they directly compare Cortana to Alexa or Siri?

So by "work best on Windows 10 Creators Edition," do they also mean Windows Mobile? Cause that part is kinda important.

and only in the US, you forgot that part!!!

Yes it does work on mobile too

Really? How did you test?

Windows 10 is Windows 10...

It also works on Xbox One

Where's Windows Central skill?

I don't appear to be able to get any of these skills to work.

''Cortana skills now available'' but only in you life in the USA.... For the rest of the world they still can't use it, if Cortana is even available for your country. Which it isn't for the most part of the world... Better hurry up MS!

Cortana is available in all countries, but not in all languages. Has been available worldwide since anniversary update.

Still doesn't mean that the skills work, I'm in the UK and while Cortana is available the skills aren't!!

I am on the fast ring on my Lumia and none of these work with Cortana. A+ work Microsoft...

I just tried the Dark Sky one on my Surface and it asked for permission and then it worked.

All work on my Lumia 950xl on fast ring. Domino's is the only buggy skill

It would be nice if they actually talked about the Invoke and Cortana integration instead of just having it sit on the table.

can it build a new windows phone...or should it? and how will we find out - if it can? and will anybody tell us, if it doesn't ?

I only see a handful of skills that are useful. All fof the "fan" & "fact" skills are basically bloatware skills lol.

Dark Sky and Soundeffect both look interesting.

Let me know when they add Wink, Smartthings, Nest, Logitech Harmony, Stringify, IFTTT, Plex and other smart home skills.

"They"? Companies add skills to Cortana... Not the other way around...

Crossing my fingers for Sonos skills. Still waiting for the day where I can walk into my kitchen, "Hey Cortana, play Britney Spears" and up comes my Britney Spear playlist on Groove. :)

Microsoft has alot of potential here, and challenging Alexa with their Cortana counterpart is a good thing. Creates innovation, and doesn't let things get stagnant. Hopefully MS can bring Cortana and the "skills" to the rest of the world, us here in the Us shouldn't be the only ones having all the fun with these new features.

This is awesome. Just had dominos deliver pizza through Cortana in sp4. No skills installation. A simple agree when you ask like 'ask dark sky for weather'

The latency to connect to services sucks though

I am in Montreal, Canada and tried a number of them on my Desktop and they worked fine after asking for permission to be granted. Dark Sky, Bartender, Food Network worked perfectly and I set up an account on Ask Buddy but will wait to test it until I get a chance to talk with my 'Buddy' to let him know that it is just a test and not a real emergency. That one could be quite useful I tried to get Domino's to work, both on my phone and desktop and all it did was list off my local Domino's locations.

Microsoft needs to do serious work to become a better global corporation. I think their profits are suffering because of their inability to evenly distribute their highest quality products across multiple markets.

Microsoft can shove Cortana up their behind if they make it mandatory to submit all voice data to Microsoft for "product improvement"; I am not going to hand over my private data to use your damn Cortana and if you want me to help you improve your products then you'll have to pay for that, just like I have to pay to use your products. Cortana is just a giant data mining tool for Microsoft and making voice data submission mandatory to use it is absolutely unacceptable; make it optional and then we can talk. p.s. wonder how many people are gonna come up with excuses for Microsoft;

pretty sure Alexa submits allvoice data for product improvement too...

And.... That does not make it right; and thats why I don't use Alexa either; If you care about your privacy, and don't want your voice samples, who knows where, and used for who knows what, then you will not use Cortana when Microsoft makes it mandatory to hand over everything you say to Cortana without any option to opt out. I am surprised more people are not outraged by this, and the fact they can't use key features of Windows 10 without compromising their privacy. How does Nadella expect us to "trust our devices" and Microsoft's "products", as he said countless times during his keynote, when you can't opt out of data mining practices.

How do you expect voice recognition to work? It is the data from so many voice requests from different environments and different microphones that helps the voice system AI learn how to understand speech. The more data, the better the service. If you don't want to use it, don't use these services. But if you want to use voice to interact with computers, get used to them needing your data so it can learn your voice. When you think about it, it's not much different to YOU talking to someone from a place with a strong dialect. The first time you talk to them it's really hard to understand them. Over a time of programming your brain (using their voice) to pull out their speech from the sound, then you can understand them a lot better.. Same thing here.

Personally, and I suspect for many more, Cortana powered devices will be useless if they can't intergrate with home automation devices. SmartThings, Hue, Arlo, Iris, even IFTTT. There are so few musts, but to be properly positioned against other devices that can do a lot, you need support for these things. I hope they are working on these integrations. An app gap in this respect is a total nonsequitur for me.

They are working on home automation.

Yeah they partnered w Insteon a couple years ago to make sure Insteon rarely updated the mobile app (no Nest support yet). Alexa has been getting more of my time but I'll see what Cortana has to say these days. TuneIn is good. On the flip I saw a few 3rd party apps that support Hue and the like, we have a a decent read only one for Insteon (Homeboy) that loads a tad faster.


Gasbuddy.com would be nice. "Hey Cortana, where's the cheapest gas near me?"

Email or twitter them a request :) Love this idea!

Currently, I am less than impressed. .

Hmm, as a user from Germany I seems senseless. I would rather like improvements in Cortana itself.

A whole bunch of fart-alike apps. Wow.
Windows Central Newsletter
Thank you for signing up to Windows Central. You will receive a verification email shortly.
There was a problem. Please refresh the page and try again.