5 intriguing apps for Windows 10: December 4, 2015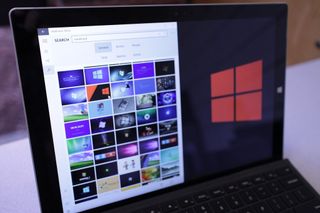 With the ever-growing number of apps and games in the Windows Store, it is becoming increasingly difficult to keep up with what's out there.
For that reason, every Friday we showcase some apps that have piqued our interest. They may have been in the news recently, they may be new to the Windows Store, or they could simply be old apps that we just stumbled upon.
They are the 5 Intriguing Apps of the Week.
Novelista
Novelista is a thought experiment of sorts put into action. The idea is to write a novel using a community of authors.
Every two weeks, a new book is started. Anyone who uses the app can write the next installment. Once written, other app users vote on which submission gets used. Novelista members can also comment on each chapter that another member writes.
The resulting product may be fantastic, or it could be complete rubbish, but at the end of the day, it's about process and community.
Novelista is an interesting idea that is worth a look. You can download it free for PC and mobile devices.
Waterlogue by Tinrocket
Tinrocket's Waterlogue app transforms your photos into beautiful watercolor paintings.
Just point the app to your pictures, choose one of the fourteen pre-set painting styles, then watch as Waterlogue paints it right before your eyes. You can also modify the borders, lightness, and level of detail.
When your masterpiece is created, you can share it to Instagram, Twitter, Facebook, Pinterest and Tumblr. Even better, export it as a high-res image that you can print out and hang on your wall.
Waterlogue is a great way to turn the pictures you snap into a whole new kind of artwork. Unfortunately, there is no free trial, but if it's something you think you might enjoy, you can buy it for $2.99.
Wallhaven Alpha
Wallhaven Alpha is a third-party client for the popular online image site Wallhaven.cc.
The app looks similar to the website, offering quick access buttons for views of the latest submissions and random wallpapers. There's also a search function with various filtering options. Results are displayed in a clean layout that is easy to browse. Each image can be clicked to see a close-up and to view more detailed information.
When you find a wallpaper you like, you can favorite it, save it to your device, or set it as your background or lock screen image. You can also save the link to the image on wallhaven.cc. In addition to finding wallpapers for you, Wallhaven Alpha can randomly change your background and/or lock screen images at specified intervals.
If you have a Wallhaven account, you can log in to the app, which will sync your wallpapers between devices, as well as let you search for NSFW content.
All in all, Wallhaven Alpha is a splendid app that does the original website justice. The only thing missing is access to the forums and the ability to upload images.
Wallhaven Alpha is free to use.
Secret Menus
Whether you've read it online or seen it in a filler story on the local news, you've probably heard that many food establishments have "secret" menu items that you can order if you are in the know. Secret Menus compiles a list of such creations from your favorite places, like Starbucks, McDonald's, and Chipotle and organizes them in a clean user interface.
Just click on your favorite food joint and get a list of known menu items. From there you can get a description, picture, and even some trivia about each concoction.
App users can share their findings with friends via the Windows share function or weigh in on menu items using the built-in comment system.
Secret Menus has a pretty extensive list of menus and meals. And sure, not every branch of every restaurant will know about these items, but it's fun to try out.
iBasket
You've seen them before, those ridiculously simple, yet addictive games. iBasket is another one that has taken the mobile gaming world by storm.
Choose which court you want to play on, then use your finger or mouse to aim and see how many the basketballs you can shoot into the hoop in the given time. Yep, that's it.
You can log in with your Facebook account to share your scores and join the community.
We can't all be basketball stars, and iBasket will never make you feel like one, but you'll spend way more time than you ever imagined you would playing it.
It's free for PC and smartphone.
Be sure to check out our other selections from previous weeks. Have a great weekend!
Do you have an app you want us to highlight? Drop us an email at tips@windowscentral.com with "5 Intriguing Apps" in the subject line.
With Windows 10 being out and on many machines I would like to see some new music and video editing software apps become available.

Me too! Tired of using Movie Maker!

Then check out what Adobe, Sony, and others have. If you want to get past basics, get those beginner editing software, don't wait on apps. Vegas Movie Studio is one.

Vegas stopped working for me with W10. It crashed on Rendering. :/ I tried uninstall and install again, but it didn't work :/ Sony Vegas 9.

My vegas pro 13 crashed on w10 build 10240, and it fixed on build 10586~ update your sony vegas, dude..

I want apps that are clean and full featured as IOS the apps on iPad are just nice and clean.

I tried iBasket on mobile the other day; it doesn't handle the back button properly and froze after a few minutes of use. Uninstalled.

Did you let the developer know?

Hey Seth! Just wanna tell you to fix the price of the "Secret Menus" app written in article. :D

I've tried Wallhaven Alpha, however, the problem is that there is no resolution filter. some of us actually runs higher than 1080p on our devices, making it pretty much useless. Also there are no categories, how am i suppose to find anything?

Novelista sounds very interesting. I am going to look into that for sure.

Dev here! Great to hear that you like the idea: I would love to hear how your experience with the app goes. :-) Greetings, Ferdinand from Novelista

i downloaded NOvelista a few days ago when I saw it advertised on another windows site. I am going to try it out tomorrow. I am super excited about this.

It's definitely a great app!

Thanks for the kind words! :-)

l haven't tried it yet but can't wait

So happy to see people bringing unique and creative apps to the platform.

Does anyone know why the tunein radio on xbox one is different than the one on windows 10? Wasn't it a new universal app?

****, thanks for featuring Novelista! Dev here! :-) If anyone has any question or runs into any problems do not hesitate to get in touch. Greetings, Ferdinand from Novelista

I am so excited about trying it out!

Awsome, let me know how it goes!

Novelista sounds awesome! I'm gonna get in on that action! Come write a book with me! :-)

Have u already seen this new site with wallpapers? http://www.tomswallpapers.com
Windows Central Newsletter
Thank you for signing up to Windows Central. You will receive a verification email shortly.
There was a problem. Please refresh the page and try again.