6snap heads to version 2.0 as 6tag gets some bug fixes in latest Christmas updates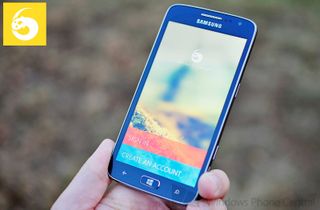 It may be Christmas Eve, but many of us are still hard at work. Case in point, Rudy Huyn, who is tirelessly perfecting his 6snap (Snapchat) and 6tag (Instagram) clients for Windows Phone 8.
Tonight, both apps have received updates, though it's 6snap that gets the lead here due to its two-point-oh new designation. That can only mean some serious new features. Let's take a look.
6snap 2.0
Replay old Snapchats (limited to one by day)
Front-facing flash
Special text: 3 templates (normal, centered big font, left-aligned big font)
Choose number of best friends
That's a lot of new options that should make you Snapchatter's pleased this Christmas. We're not too sure why there needs to be a flash for the front facing camera, but sure, why not. Considering this is the third update in the last four days, we're quite bemused with the improvements in this app.
Pick up 6Snap 2.0 for free here in the Store (in app purchase to remove ads).
6tag 3.0.1
It was only 24 hours ago that we were graced with 6tag 3.0 for all of you hardcore Instagram users out there. That version brought with it Instagram Direct for sharing content with specific people. While a huge accomplishment, especially considering that the official beta app doesn't have that feature, it does have a few bugs.
That's where version 3.0.1 comes in as it fixes a few things with that initial release, including:
Fixing some bugs related to direct messages
Improve image quality of direct messages
Fixes to collage and blurring (addresses crashing issue)
That's a pretty rapid fix and hopefully that direct messages are less pixelated that before. We have noticed though that checking "pending requests" for Instagram Direct causes the app to crash, so hopefully that will get addressed in 3.0.2 or later.
Regardless, pick up 6tag 3.0.1 here in the Store to make sure everything else is perfect for your holiday Instagrams.
Thanks, Malcom U., Kjell-Einar and others for the tips!
Windows Central Newsletter
Get the best of Windows Central in in your inbox, every day!
Daniel Rubino is the Editor-in-chief of Windows Central, head reviewer, podcast co-host, and analyst. He has been covering Microsoft since 2007 when this site was called WMExperts (and later Windows Phone Central). His interests include Windows, laptops, next-gen computing, and for some reason, watches. Before all this tech stuff, he worked on a Ph.D. in linguistics, watched people sleep (for medical purposes!), and ran the projectors at movie theaters because it was fun.
RUDY .....RUDY ....RUDY....RUDY :P

Number 1... Number 1... Number 1... Number 1... Number 1...

You really won't make a post about the Subway Surfers release?

They already did a few days ago. That's old news now.

You really won't search our site? Tip: Subway Surfers came out exactly one week ago and has had one update.

Happy Xmas & stay safe these holidays Daniel, thanks for all your great work this year & looking forward to the progress of wp8 in 2014.

Didn't they post about it a couple of days ago, when it came out?

You should always conduct research before you make any claims. The WPC community can get pretty aggressive. You were allowed a pass this time, but you've been full warned. Happy Holidays!

Hell hath no fury like an angry nerd on the internet.

All Rudy does is code! How does he not have a job at Instagram or one of these other social networking companies? He provides a superior product at what I'm sure is a minimal cost.

No no no we can't lose him to any social network company.. Microsoft need Rudy and I guess they already have some stuff going on, so I think he's okay ;)

Why would Rudy subject himself to be at anyone's mercy by working for them. He has freedom to do whatever he wants and on top of that with such a skill set he doesn't have to Ever work for anyone except the users of his apps.

Hey, you never know. Everyone's got a price...

As a marketing guru, I believe Rudy is a clever entrepreneur. He has identified several popular apps and brands that are missing on a strong (and getting stronger) platform - WP8 and has decided to open the platform to those apps/brands independently. Now that he has proven his coding ability, he should continue to do more of the same. If he focuses on the top 10 or 20 apps that need porting from IOS and Android and makes them himself, he may have two clients... one, the WP8 community who are loyal to him and two, the original brands with whom he can license his code to. Essentially I see room for a coder with a reputation and a following being able to do both.

We love you Rudy!!
Gimme an R
Gimme a U
Gimme a D
Gimme a Y
RUDY! RUDY!

Can someone explain "replay old snaps"?

Press and hold down on any opened snaps and choose to replay it. Is this a feature that regular snapchat has?

Does this only work until the Snap timer runs out? I'm trying it on a Snap I got earlier today and nothing is happening. Granted, the time ran out on the first view. Or is it only on Snaps received after the update? Still confused I guess... Lol

Only snaps received after the update

Rudy! Great job! Thanks for supporting the WP community with your wonderful apps :D

I FOUND OUT THIS MORNING THAT RUDY CAN SEE ANY AND EVERY PICTURE SENT USING 6SNAP. BIG INVASION OF PRIVACY. I SIMPLY COULD STOP USING IT BUT I WISH HE WOULD HAVE PUBLICLY STATED THIS BEFORE THE APP WAS RELEASED...

Rudy, you have my permission to take the rest of the week off! Enjoy the holidays!!!!

Front-facing flash? what does that even mean?

My friend showed this feature to me on iOS yesterday. It just flashes the screen completely white to illuminate your face a little. Impressed that Rudy ported it over so quickly.

Exactly, it actually makes a big difference to image quality :)

Guys, don't forget to mention 6sec. Is where all this began...

Says who? All the popular viners are still using it.

And pr0n is going strong... Lol

Nah instance is where it all began then Rudy joined the fight with his skills!

I think Rudy should go work for them so he can bring the fixes and updates on WP side

Go home. It's Christmas! Thx again!

Has Rudy stopped work on 6sec? I don't use vine while I do use instagram and snapchat but I never hear anything on 6sec

He is easily one of the biggest reasons why WP8 has picked up this year.

is it just me, or does not the history work anymore?
can view others, or my own history after update

Stories broke on this update.

Without Rudy, WP would be so much farther behind. Thanks for your contributions, and especially thanks for continuing to update your excellent apps.

You don't. Besides it completely being against the point of Snapchat, being that its a 3rd party App if he does something Snapchat doesn't like they can break his App.

How are you supposed to take a screenshot?

He purposely made it to where you cant

I don't think so. I think its a Windows Phone drawback. When you have a finger on your screen, the hardware buttons become dead for that time. It doesn't happen in other smartphones.

The fornt facing flash actually worked great! The screen flashes white and takes a photo at the same time :) to adjust the brightness of the "flash" change the screen brightness on phone.

For some reason 6tag gives me errors now with every attempt to post.

Alot og bugs after This last Update. Cant upload pretaken pics. Crash crash crash...

That's exactly what I'm seeing...it's on pre-taken photos.

Thanks Rudy for giving these guys something to write about. I don't like the bubble look of your apps as I'm a Nokia guy, but you're close. Damn close.

I FOUND OUT THIS MORNING THAT RUDY CAN SEE ANY AND EVERY PICTURE SENT USING 6SNAP. BIG INVASION OF PRIVACY. I SIMPLY COULD STOP USING IT BUT I WISH HE WOULD HAVE PUBLICLY STATED THIS BEFORE THE APP WAS RELEASED

Yo so I can't receive videos anymore after the update, just a heads up!

Same, thought it was just me!

Starting to get a "can't post this" error when sharing a picture to the app from the camera roll. Anyone one else. Same problem on my wife's 1020 too. I have the 1520.

A Snapchat client compatible with Windows Phone 7 is on its way! ;)

I FOUND OUT THIS MORNING THAT RUDY CAN SEE ANY AND EVERY PICTURE SENT USING 6SNAP. BIG INVASION OF PRIVACY. I SIMPLY COULD STOP USING IT BUT I WISH HE WOULD HAVE PUBLICLY STATED THIS BEFORE THE APP WAS RELEASED.

I lost my password. Is there any way I can reset this or send it by email to myself?
Windows Central Newsletter
Thank you for signing up to Windows Central. You will receive a verification email shortly.
There was a problem. Please refresh the page and try again.