8 Great Tech Gifts for Mom and Dad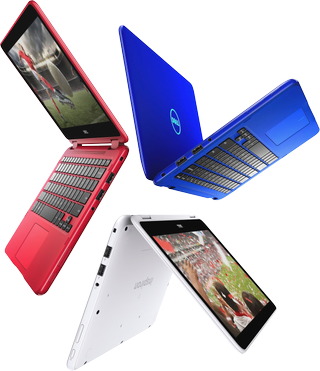 For Mom and Dad
Mom and dad deserve the best, but they also need something that may be a bit more accessible than the average tech gift. These are some of our favorite gifts that only need a brief introduction, and perhaps a power outlet, and you're good to go! Updated for 2017!
Sony WH1000XM2 Noise-Canceling headphones
The best headphones are the ones you don't want to take off, and Sony makes what we think are the most comfortable wireless headphones that sound great in any situation. Not only do these $300 beauties feel weightless on your head, but their noise canceling is spectacular — take them on a plane and the engine sounds disappear.
$298 Buy Now (opens in new tab)
Amazon Echo (second gen)
Now cheaper (starting at $79), smaller, and better-looking, Amazon's second-generation Echo is quickly becoming an essential home tool. Alexa has thousands of skills (some useful, some silly), sure, but Alexa is at its best when it's simple: getting the weather, asking for directions, or just playing a song from Spotify.
from $79 Buy Now (opens in new tab)
Amazon Kindle Oasis (second gen)
Holy cow, this is a nice piece of equipment. We didn't think the ereader had much left in the way of innovation, but Amazon's seven-inch, waterproof Oasis a gem of a product. Perfectly weighted with a sharp e-ink screen and a bright backlight perfect for dark nooks or the lightest beach, you're going to read more than ever with this one.
from $270 Buy Now (opens in new tab)
Sonos One
Music never sounds better than when you don't have to mess with wires, receivers, apps, and adapters. Sonos One is the best-sounding speakers you can put anywhere in your home, with an app so easy and a feature set so intuitive that mom and dad can just press play. Sonos has taken what's amazing about the Play:1 and added far-field microphones and Alexa support, with Google Assistant coming in 2018. A must-have product for about $200!
$199 Buy Now (opens in new tab)
Nixplay Seed 10-inch Wi-Fi photo frame
Everyone loves photos, but no one prints them anymore. Take that hassle away by getting mom and dad a Wi-Fi-enabled digital photo frame that can download images and video from the cloud — and with 10GB of free storage, keep 'em there forever. There's even an app for iOS and Android that sends photos from any phone. Available in four awesome colors!
$170 Buy Now (opens in new tab)
Dell 11-inch convertible laptop
Consider picking up a Dell Inspiron 11 3000 for the media enthusiast in your life. This 2-in-1 laptop convertible comes with multiple configurations, including a touch tablet mode and tent mode, both ideal for consuming media and browsing on the move. It also comes in a range of colors to make things more personal!
from $250 Buy Now (opens in new tab)
Fitbit Charge 2
Easy to set up, fun to use, and incredibly comfortable, the Fitbit Charge 2 is one of the best fitness tech gifts you can give mom or dad this year. With great apps for iOS, Android and Windows, unparalleled support, and a huge network of people ready to challenge and motivate, the Charge 2 is Fitbit's best tracker yet. Even better? It lasts five days on a battery charge!
from $129 Buy Now (opens in new tab)
Windows Store Gift Card
A Windows Store Gift Card is the ideal gift for parents with an Xbox One or Windows 10 PC, offering you a huge range of digital content to purchase across both devices. Movies, TV shows, Xbox games, and Windows 10 apps are all covered by the gift card, making it a versatile option!
from $5 Buy Now (opens in new tab)
Windows Central Newsletter
Get the best of Windows Central in in your inbox, every day!
Thank you for signing up to Windows Central. You will receive a verification email shortly.
There was a problem. Please refresh the page and try again.