Acer's Aspire E and ES Series are new and affordable Windows 8.1 notebooks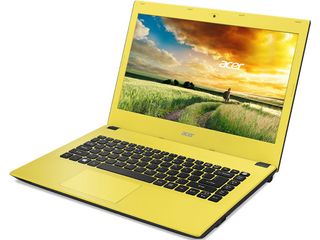 Acer will launch new and affordable Windows 8.1 notebooks this summer, under the Aspire E and ES Series branding, for the "back to school" shopping season.
Here's what Acer had to say about the Aspire E series line-up:
Inside, the Aspire E Series notebooks will have Intel processors and the choice of either NVIDIA's GeForce 940M series graphics chips or AMD's Radeon R8 and R6 dual graphics chips. They will also support up to 16GB of RAM and up to 2TB of hard drive space, or up to 1TB of Solid State Hybrid Drive storage. The notebooks will go on sale in July for prices beginning at $379.
As far as the Aspire ES Series, here's Acer's own description:
The Acer Aspire ES Series of notebooks go on sale in July for prices starting at $229.
Source: Acer (opens in new tab)
I'm eyeing either an Asus X205 or an HP stream 11 (only if it came in black..sigh)

That's pretty impressive bang for buck!

Interesting they are running w8.1...or at least saying they are right now.

I have no faith in Acer's machines. I've always associated them with cheap throw-away systems...

Then have a look at Acer Aspire S7 ultrabook, one of the best ultrabook of last 2 years, received loads of positive reviews too.

That's really cheap for the specs!!
Hmmm... I doubt the build quality :|

quite a few windows 8.1 machines in a week or so.

Damn straight 6 articles for Acer
(off topic)

This is the most impressive laptop that you could buy for affordable price.... Considering the processors and the RAMS AND don't forget the HARD DRIVES TOO!!!! This laptop is impressive and powerful too!!!!!
Windows Central Newsletter
Thank you for signing up to Windows Central. You will receive a verification email shortly.
There was a problem. Please refresh the page and try again.