Windows Phone 8.1 now on nearly 8 percent of Windows Phones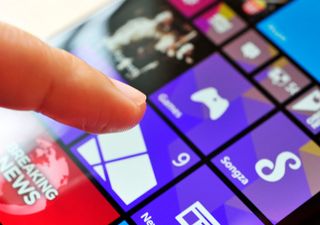 Every month Alan Mendelevich (@ailon) treats us to Windows Phone data from AdDuplex. As you know, AdDuplex is his cross-promotion network for Windows Phone and Windows 8 apps. The platform is a great way for developers to gain more exposure for their own apps. Today we're getting a look at the Windows Phone ecosystem for the month of June 2014. Did the release of the Lumia 630 slightly bump the Windows Phone 8.1 install base? Which new OEMs made the list? Those are just some of the questions we'll answer. Read on for all the info you could want.
7.7 percent of Windows Phones have Windows Phone 8.1
Windows Phone 8.1 was launched over two months ago on April 14 through the Preview for Developers program. This allowed developers and enthusiasts to install and upgrade to the newest version of Windows Phone with Cortana, Notification Center and more. Last month 5.2 percent of devices had Windows Phone 8.1 on it, now it's up to 7.7 percent. We expect that number to dramatically jump in the coming weeks as the update will officially begin rolling out to consumers.
Windows Phone 7.x clings to life with 17.0 percent, while Windows Phone 8.0 thrives at 75.3 percent.
Lumia 520 has peaked
Last month the Lumia 520 held 33.7 percent of the global Windows Phone device market, it's now lost share and holds 31.6 percent. The number two and three position haven't changed this month. Both the Lumia 625 (7.3 percent) and the Lumia 920 (6.9 percent) still help to round up the top three. The Lumia 630 is slowly appearing in more marketplaces and has moved up 10 places to now occupy the 20th slot for worldwide devices.
Top Windows Phones around the globe
Here are the top three Windows Phones for a handful of countries around the globe. You'll want to note the dominance of entry-level models for nearly every single country.
United States
Lumia 520 – 33.8 percent
Lumia 521 – 17.9 percent
Lumia 920 – 8.0 percent
Australia
Lumia 520 – 26.8 percent
Lumia 920 – 13.5 percent
Lumia 625 – 13.0 percent
Chile
Lumia 520 – 43.4 percent
Lumia 505 – 8.5 percent
Lumia 610 – 8.0 percent
China
Lumia 920 – 19.5 percent
Lumia 520 – 9.8 percent
Lumia 925 – 9.6 percent
Mexico
Lumia 520 – 36.3 percent
Lumia 710 – 13.6 percent
Lumia 505 – 13.4 percent
Ireland
Lumia 520 – 46.4 percent
Lumia 625 – 17.4 percent
Lumia 800 – 8.9 percent
Germany
Lumia 520 – 17.1 percent
Lumia 920 – 15.1 percent
Lumia 925 – 10.4 percent
Italy
Lumia 520 – 29.8 percent
Lumia 820 – 8.9 percent
Lumia 625 – 8.5 percent
Netherlands
Lumia 520 – 20.2 percent
Lumia 920 – 15.4 percent
Lumia 925 – 7.4 percent
United Kingdom
Lumia 520 – 37.7 percent
Lumia 525 – 11.2 percent
Lumia 920 – 7.6 percent
A wild new devices(s) appear
It's been awhile since we've seen some crazy new Windows Phones appear in the logs of AdDuplex data. We've got a handful to look at now, some we even know about from new OEMs joining the Windows Phone family for the first time.
Nokia RM-983, 984, 985: A mid-range Lumia running Windows Phone 8.1 with a 5-inch 720p screen.
LONGCHEER Fly-IQ400W
LONGCHEER ALLVIEW-Impera S- 720p
JSR JSRI7BV1
JSR 17B_1000
ALLview BLUE MTP
Micromax BLUE MTP
Honeywell BLUE PARIS
K-Touch Tianyu5703A3 – WVGA, 3.9-inch
K-Touch Tianyu5703A2
PRESTIGIO PRESTIGIO-PSP8500DUO – 720p
BLU TBW5705A1 – 720p
InFocus
Lenovo QRD8x26
Some funs stats for this month.We're excited to see Windows Phone 8.1 adoption continue to take place. What percentage do you think it'll hold next month? Sound off below with your predictions!
Be sure to check the AdDuplex Blog tomorrow for the full report!
Get the Windows Central Newsletter
All the latest news, reviews, and guides for Windows and Xbox diehards.