Windows Phone 8.1 now on nearly 8 percent of Windows Phones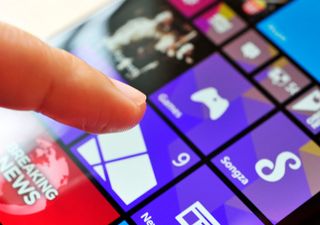 Every month Alan Mendelevich (@ailon) treats us to Windows Phone data from AdDuplex. As you know, AdDuplex is his cross-promotion network for Windows Phone and Windows 8 apps. The platform is a great way for developers to gain more exposure for their own apps. Today we're getting a look at the Windows Phone ecosystem for the month of June 2014. Did the release of the Lumia 630 slightly bump the Windows Phone 8.1 install base? Which new OEMs made the list? Those are just some of the questions we'll answer. Read on for all the info you could want.
7.7 percent of Windows Phones have Windows Phone 8.1
Windows Phone 8.1 was launched over two months ago on April 14 through the Preview for Developers program. This allowed developers and enthusiasts to install and upgrade to the newest version of Windows Phone with Cortana, Notification Center and more. Last month 5.2 percent of devices had Windows Phone 8.1 on it, now it's up to 7.7 percent. We expect that number to dramatically jump in the coming weeks as the update will officially begin rolling out to consumers.
Windows Phone 7.x clings to life with 17.0 percent, while Windows Phone 8.0 thrives at 75.3 percent.
Lumia 520 has peaked
Last month the Lumia 520 held 33.7 percent of the global Windows Phone device market, it's now lost share and holds 31.6 percent. The number two and three position haven't changed this month. Both the Lumia 625 (7.3 percent) and the Lumia 920 (6.9 percent) still help to round up the top three. The Lumia 630 is slowly appearing in more marketplaces and has moved up 10 places to now occupy the 20th slot for worldwide devices.
Top Windows Phones around the globe
Here are the top three Windows Phones for a handful of countries around the globe. You'll want to note the dominance of entry-level models for nearly every single country.
United States
Lumia 520 – 33.8 percent
Lumia 521 – 17.9 percent
Lumia 920 – 8.0 percent
Australia
Lumia 520 – 26.8 percent
Lumia 920 – 13.5 percent
Lumia 625 – 13.0 percent
Chile
Lumia 520 – 43.4 percent
Lumia 505 – 8.5 percent
Lumia 610 – 8.0 percent
China
Lumia 920 – 19.5 percent
Lumia 520 – 9.8 percent
Lumia 925 – 9.6 percent
Mexico
Lumia 520 – 36.3 percent
Lumia 710 – 13.6 percent
Lumia 505 – 13.4 percent
Ireland
Lumia 520 – 46.4 percent
Lumia 625 – 17.4 percent
Lumia 800 – 8.9 percent
Germany
Lumia 520 – 17.1 percent
Lumia 920 – 15.1 percent
Lumia 925 – 10.4 percent
Italy
Lumia 520 – 29.8 percent
Lumia 820 – 8.9 percent
Lumia 625 – 8.5 percent
Netherlands
Lumia 520 – 20.2 percent
Lumia 920 – 15.4 percent
Lumia 925 – 7.4 percent
United Kingdom
Lumia 520 – 37.7 percent
Lumia 525 – 11.2 percent
Lumia 920 – 7.6 percent
A wild new devices(s) appear
It's been awhile since we've seen some crazy new Windows Phones appear in the logs of AdDuplex data. We've got a handful to look at now, some we even know about from new OEMs joining the Windows Phone family for the first time.
Nokia RM-983, 984, 985: A mid-range Lumia running Windows Phone 8.1 with a 5-inch 720p screen.
LONGCHEER Fly-IQ400W
LONGCHEER ALLVIEW-Impera S- 720p
JSR JSRI7BV1
JSR 17B_1000
ALLview BLUE MTP
Micromax BLUE MTP
Honeywell BLUE PARIS
K-Touch Tianyu5703A3 – WVGA, 3.9-inch
K-Touch Tianyu5703A2
PRESTIGIO PRESTIGIO-PSP8500DUO – 720p
BLU TBW5705A1 – 720p
InFocus
Lenovo QRD8x26
Some funs stats for this month.We're excited to see Windows Phone 8.1 adoption continue to take place. What percentage do you think it'll hold next month? Sound off below with your predictions!
Be sure to check the AdDuplex Blog tomorrow for the full report!
+520
+521
+525
+526
+620
+625
+630
+635
+636
+638
+720
+810
+820
+822
+920
+925
+928
+930
+1020
+1320
+1520
+2520.

Omer620...... You put in Wirk❗

Currently its just dev. Preview nd has taken up quite of share ...!!!

Except in everyones phone 8.1 is in all others phone

He's trying to speak abstractly, but is having a hard time...
...............
What he's trying to say is that to everyone who doesn't have WP8.1 WP8.1 is on every other device...
...............
While not too deep, it is slightly abstract, so let's just give him an "E" for effort..

Both of you don't make any sense

It's your mind... Just push it further..... Just try, son... If you can't understand something this simple then how will you be able to get by?

I think he's saying that WP8 is in the majority of mainstream WP devices, while WP8.1 is in the "Others" category.

No, I think he's trying to say everyone but him has windows phone 8.1.

Ohhhhhhhh... Oh, that's what Vincent thinks... Well, ok.. Good luck with that, smart guy....... :-o

quit being obnoxious, will you?

Ok... But, only if you do something for me.. Something nice.

It will reach 35 to 40 percent till next month

No. It won't. There is no ETA on the update. And even if they release the update July, it will never reach 40%. Not even 25%

It will depend on when Microsoft will release it and in how many markets. I hope it will be released very soon and in all markets at the same time - but I know that's not happening.

But this is actually Nokia who makes it take so long..

Yes, yes it will.. He's right.. Maybe over 50%.

Yeah, due to the over the air updates, it'll probably be about 35-40.

And who said ota update is coming next month?

It won't reach 35-40 because of carriers approval....which hardly delaying process of Update.

And now I'm back to earth - yes "carrier approval" is the reality for WP, unfortunately.

Unfortunately this will not happen i assume.
Nokia wil statt rolling out Lumia Cyan bundled with 8.1 maybe mid of july. And will finish sometime in October.

I thought the title was "Windows Phone 8.1 is now available":(

Dude it doesn't matter what its called exactly

Me too. I even sat up in bed before I realized it was a false alarm :\

What's to think? Just read.

My live tile said, "Windows Phone 8.1 Now On" which excited me for a second. I'm ready for some firmware updates! :)

WP means Waiting People . So wait , wait , wait...

Made my day... Waiting People lollololol

I dunno if others agree with me, but people with low end windows phones like the L521 should have got the WP 8.1 before all the high end new Nokias, because all the high end phones are already pretty good even without the update. Us low end phone owners need everything we need to make our phones better

I just rolled my 520 back after 2 months. Didn't like where they are taking the OS, and performance wise, it turned it into a free prepaid Android from 2011. Little Lagfest of Horror.

Wow.. 520 is top WP in every country except China.

So sad that poverty dominates the world.

Just because people have low end phones doesn't mean they're living in poverty.

Lumia 520 isn't poor people phone. 520 are the pocket friendly smartphone with great feature.

Yes... Because being able to afford a non-life-essential cellular device is the very definition of poverty.

There is a saying in China, that decades ago the Chinese and dogs are not welcomed in Western stores, but now only the Chinese are welcomed with their dogs. Don't know if that's true...

Well, the Chinese with their dogs have at least proxies in all western stores via the Chinese goods, or Chinese-made goods, which dominate the shelves of western stores. So yes, you're right.

The 1020, just like the 1520, are niche phones. Those never sell much because they are aimed at a very specific part of the market.

Would still be interesting to see where they've gotten. You can now pick up a 1020 for $49 on contract, which is an amazing deal for a phone that still reigns supreme in camera quality. I've seen quite a good number around here...

Yeah. Though it should be worth to note that buying phones on contracts is a very American thing. We don't do that here in Europe nor do people around the World. People normally buy phones in a payo basis. So the numbers never grow that much for those niche phones.

Yeah I don't know why people get themselves into contracts and I still can't believe they still do that here, seems pretty ancient to me, along with non-unlimited data plans, and now sharing data? Lol F...That

Yeah, contracts are also big in Australia, most people opting for 2yr contracts with either Telstra, Optus or Vodaphone (there are other players as well obviously).

And the niche phones are way too expensive to pay full price for. Total waste of money for something you'll only use for a couple years. It's you non Americans that don't make sense. Unless you can get a 1520 for $50 and no contract. Remember for the millionth time-we don't get any discounts on our plans for paying full price for a phone.

Well you can say that. Here in indonesia we doesn't get phone by contract. Need abou 580$ for 1020

$580 is insane. I'd rather spend that on a lens for my DSLR than a phone. I'll use the lens for 10 years.

"Nokia RM-983,984,985"
M$, bless me with a 730..

My friend was waiting for 730 so badly but he's got a Xperia Znow.

Didn't realize the 520 was so dominant in the US, like emerging markets.

It's full of cheapskates! =/

Just because someone purchased a Lumia 520/521 doesn't mean they are cheapskates or financially poor. I'd wager that the majority of WP users with 'high end' phones got them free on contract!

Free on contract? Have you seen the terms of those thing$? :-)

That's cause we have plenty of broke people here. :-)

And even more kids with phones. Who said its adults with the 520?

Sad that my phone has only gained in Germany, China and the Netherlands... #Lumia925 =(

That's ok. We're first with the official roll-out of WP8.1.

Im tired of wait for WP8.1. LOVE WP, Microsoft and Nokia, but release dates are the worst part of this ecosystem.

Sounds like you need a good nights sleep :D

It would be nice if I could sleep but accompanied with my WP 8.1 :D

Dont you believe another worst part for WPs sold in China: the devices do not support 4G connection, even if they are carried out of the country.

I know that it is taking a long time, but just be glad that most of not all wp8 phones will get 8.1, you can't get that with Android

IF ONLY THERE WAS SOME KINDA DEV PREVIEW OR SOMETHING

Still.. Waitin for it in INDIA

Mee Too...For Lumia 520:)

Really ... Waitin very eagerly -: 925

The Verizon exclusive phone?

920 with a Xenon flash (simplified)

& with an extra microphone & a single led flash

Lenovo?! Must have missed the news on them creating a WP

Must be developer versions of the device.

I daren't use it, cause it was totally burning up my bettery within half a day when I upgraded to 8.0 GDR3 Preview :(

Lenovo was announced at MWC this year as one of the 9(?) new OEMs. No surprises here.

I'm excited bro! I love my Moto X! That aesthetics with improved hardware (better camera, good cpu+gpu, etc) and windows phone would make it a killer WP!! Motorola was bought by Lenovo :D

I almost forgot they're going to make WP. Where is it now Lenovo? D:

Wondering when the official 8.1 rollout will be... It was announced to be around the end of this month, right?

Around July, August, and probably even longer for some strange countries... I'm so used to it, since in China the sort of luxuries are never meant to be enjoyed. We are obligated to thank, not the God, but the Party, for not having blocked every WP service for now.

Looks like all the money is in China and Germany.

Y'all need to stop dragging tha real 8.1..... Y'all said on tha 24th. Where is it today tha 27th

There have been a few sites saying that its on 24th and evleaks tweeted a leaked schedule

We never said the 24th. You guys did :)

It's not 24th- day , but 24th week of the year....look closer on leaked graphic -_-

God just get the update on the way.

"A wild new devices(s) appear"...hmm, someone's been playing Pokemon. ;-)

LOL that sentiment made me laugh too!

So that means what? 5 or 6 phones.

Bro. Are you a comedian? Hilarious.

Yeah! They should sell more than just 5 or 6. ..

That's pretty darn good, considering that WP 8.1 is a DP. Imagine if the progress of Xbox music and video been more positive. Just saying!

Odd how Lumia 525 is at 11.2% in the UK considering its not available in the UK. Surely that must be a mistake?

Must be the 625, considering how popular that is here.

It is available, here is the amazon link. Edit: Strike that looks like Amazon don't stock it but its a third party selling via Amazon.

Whats is the percentage on Argentina? here WP is becoming way popular, and the smartphone that represents the most important city (Buenos Aires) giving by the government, is a yellow L520.

I still haven't done the upgrade yet. I don't want to do the developer preview thing so I'm waiting for the official release through Verizon.

Me, too, except ATT. Even after ATT releases it I will probably wait for awhile. Stability and reliability are more important to me than the new features. Plus, everyone says the music experience is crap.

The music app is ok now, after several updates

Me three. Still petting my cat since April... LOL...

We have 8.1 on a L620, two L1020s and two L520s. It's working fine for us. It has received a few updates already.

It's on 25% of my Windows Phones.

Hey, same here! My other 75% are all WP 7.x, so no 8.1 love for them til they pony up a little cash for newer phones.

:) ya...two 7.x. Waiting to update the 1520. The 920 is doing well on 8.1.

And people say 920 is a brick ha I like that brick.

I love that brick too haha

Me, too. I like the way it feels exactly like a bright shining brick. Except no VPN for 8.0, which basically means not internet connection in China, and no 4G connection, which is due to the odds in China...

I love my lumia 920 überbrick with Brando power jacket. With this cover is kind a self defense equipment :P

It will reach 16 percent till next month

What % does the Icon have?

I don't think it has much, it's still being released to to more countries

Wp8.1 OTA come fast pleazzzz, desperately waiting from past 70 days

Well then think just how I feel when I'm waiting for the Windows Phone 9...

Sam, please, share your wallpaper with us!

I think he made that using Theme+

I don't know. The Amazon Fire Phone launches next month. Ho me, oh my. Lol

At $200 it's hard to imagine it will take off. If it was free on contract and with Amazon Prime then they might have something.

I think its due to majority of WP owners now are somewhat geeky/early adopters who really follow this closely. The rest of people are only friends with the early adopters which bang their heads with daily WP news, and most probably helped them get the WP8.1 dp. Lol

I bought my first smartphone as WP. Not an early adopter or friends of an early adopter. (but yes I'm geeky ;) )

That's my observation too.

So 8% definitely care about what they're using. Large percent are just dumb

7.x users are those who got stuck in contract and forgotten their contracts are finally up, lol.

I'm part of the 1%. ;) woot woot!

I am waiting and tired when official update strike India.

Wow....the 1520 doesn't appear on a single list.........I don't get it, I've had me 1520 for 6 months now and couldn't imagine a better phone. Its excellent

Come on Sony, make a Windows Phone. It's free now.

I guess its not about Windows Phone is free. Sony and Microsoft have to deal on what to do about Xbox Games or the brand itself, before Sony make a Windows Phone. I think they can just remove or hide the Xbox Games "Hub" and maybe replace it with PSN "Hub". I can deal with that honestly.

Microsoft will definitely seed 8.1 update before 2018 ;)

I still think it's not good how dominant low-cost devices are for Windows Phone. Don't get me wrong please, I don't want to diss or even play down the importance of lower range devices. However looking at Android for example at least on a subjective view it seems like high-end devices like Samsungs Galaxy S, Note or HTCs One line are much more dominant compared to entry level devices.
It seems most people just got onto Windows Phone due to budget reasons. Yet I have to say especially the 520 is still a very decent overall package for the price.

You mean the cheap kids phone? Naturally it is very popular. ..

I am not sure this is great news. Without being officially announced it is on 8% of phones. Given that this was never meant for masses i would expect this percentage to be much lower.

No effect...just give it a shot

Does anyone know if updatng a phone to windows phone 8.1 developer preview will affect the phone's ability to update to the official windows phone 8.1 consumer version once it rolls out,

You'll get the consumer version when it is released. No issue with developer preview.

except on newly purchased HTC 8XT's...Why? :(

I bought a black Lumia 1520 today, am gonna sell my 720 it looks so tiny

Well nothing interesting here. If it ain't news about the release of 8.1, screw it all

-5, to cancel out the 925 completely.

Hey dudes' here I am using Lumia 625 but Already downloaded 2 updates of preview for developer.. But my Lumia is in black update. Will I get the official 8.1 update... . My mind already became blank.... Plzz tell me plzzz I am from India, Bbsr

Bro, U mean that those who already downloaded 8.1 preview for developer they will get official update.oh today I can sleep happily.

You have to download like 4 updates to get 8.1, check if you have an update.

Yes brother, I have an update which require wifi (3rd) update..but If I do that, my warranty will be void... I already downloaded 2 updates....I don't want 8.1 preview.. I want official update. So will I get?

Does anyone know the actual numbers for the different models? Knowing the percentages is helpful but I'd also like to know how the percentages translate into numbers.

I updated my 920 to WP8.1 this past Monday. I got tired of waiting. And I'm loving the upgrade!!

Ok so when's the official update coming out?? I'm tired of my b*tch Cortana only bein beta.. She be trippin

Aren't the carriers cleared to let WP8.1 update out now? If 7.7 percent of Windows Phone's are on WP8.1 (many since April), you'd think that in itself would be a good enough beta test for carriers.