All Windows 10 users can use the Windows Feedback app, Windows Insiders get extra features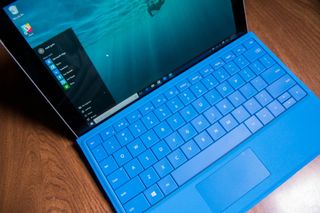 All Windows 10 users will now have access to the Windows Feedback app, allowing anyone using Microsoft's operating system to give their opinions that will be sent to the Windows development team. However, members of the Windows Insider program will be able to access features in the app that won't be available to the general public.
Microsoft's Windows Insider head Gabriel Aul stated:
Anyone with Windows 10 can use the Windows Feedback app to see any feedback posts filed by the general public. They can also post new feedback posts, upvote existing feedback and search for posts, along with answering mini-surveys targeted for the general public. Windows Insiders will be able to do the same, except that their posts and surveys in their app will be just for those members. In addition, Windows Insiders can take a screenshot, can filter any feedback from previous preview builds and reproduce a problem in select categories.
Aul added that older feedback that was offered early in the Windows 10 testing has now been cleared out of the app, although it is still stored in Microsoft's internal tools. Aul stated:
Source: Microsoft
Windows Central Newsletter
Get the best of Windows Central in in your inbox, every day!
I thought it has been this way since the release? I'm sure I've read about this before.

Every Windows 10 user has had access to the Feedback app. This article is misleading as Microsoft only confirmed that they purposely kept it in after user feedback. Posted via the Windows Central App

I've had the feedback app since the beginning and am not an insider...whats the difference now...?

Nothing, it has now just been clarified.

The new preview builds are up & running again.

hopefully they also have stamps to label certain feedback as "under review", "in development" and "done".

Yeah, they should show the status of those feedback. I also want to add "Unread" and "Read" status, means if any of the Windows team did actually saw the feedback or not.

actually i want to remove it i've done my part i have send my feedback when i used insider builds

This is just wonderful to have available... Microsoft have untold numbers of users built up over a number of decades and a good % know quite a bit of what can make the OS even better on an engineering level not just regular users. I think this is a big positive.

Now w10 will be shaped by noobs.

Microsoft won't suddenly start implementing all kinds of random feedback without second thought, you know. They know what they're doing.

I need this cos on my PC which has 4 gig ram all I keep getting is Microsoft's new Music and photos app closing on me

Just input 'Windows Feedback' into the search box.

Clear out old feedback? Why not add filters on reported/vote date and default to post RTM...

Hopefully Microsoft is listening.

Microsoft please Wifi 2 Wifi sharing features windows 10 phone please please please

If I understood what you want there is an app for that. I use Easy Transfer.

I thought the article would say that "All Windows 10 users.." not "All Windows 10 users signed with Microsoft Account.". In the company I work for MSFT/Google/Twitter/Facebook Accounts are all blocked. Microsoft Account is a no-go.

insider program is bullshit.. after everything i still cant activate my 10240 build only. so cant move furthur ... and after all it will be free for one year only. so i stopped trying also. i was so proud ot be insider and now everything is waste. lost all hopes of windows 10.

Microsoft needs to fix the CRASH reporting tool that is part of Windrows 10. I have Windows 10 Pro installed on my computer. The tool is supposed to create a CRASH DUMP file, that I expect is supposed to be sent to Microsoft, and then reboot back to a functioning Windows 10 system. This often doesn't happen, and Microsoft hasn't fixed it, as this restart failure still happens. My computer is often secured, and running volunteer projects program I'm part of, when I'm not using the machine. Then when I open the RELIABILITY REPORT tool after the system is in many cases (I have to manually restart), and send the report for each day that had a trouble report made in the tool. After this I'd like to see Microsoft to make these tools to work as they were supposed to (This is supposed to happen automatically, but doesn't) , so I can come back to my system running as I expect. No work gets done, and electricity is wasted when the system doesn't recover to where it was before the crash, and is still on in a BLUE SCREEN CRASH. This also puts undo pressure on the system because it isn't running, but still on. If the crash support tool is supposed to restart after taking information to report to Microsoft. Then It should at least do a complete shut down, but I'd rather it restart to where it was before the crash as it is supposed to do. Thank You for Listening, and hopefully fixing the errant tools so they work, and I can keep doing my volunteering.

I use W10 on notebook Dell Inspiron 15. I write here because the links on widget "Apply to support" (or the like, I have Russian localization) do not work. I have one question. Why HDD never stops? What the hell it permanently downloads or uploads? The note can be idle for an hour, but it keeps crunching.

Hi Microsoft, Good Day. This is Murali Raju and i am using MS lumia 540 Phone. i would like to know that can we use free space from memory card as virtual memory to support Apps, as we do earlier days in Windows XP. we use free space from HDD as virtual memory in Windows XP to support others Applications to get faster.

How do I stop Automatic updates? I want to see the updates and approve their downloads on my computer.

The the UI and Personalization settings in Win 10 is totally REGRESSIVE if you compare it with the user-friendly and smart options we had in Win XP. Here are 3 reasons why: Why has Windows made the UI completely 2D? I mean it is like going "backwards" in time and thinking! Win XP was more beautiful with its 3D interface. Why cannot we change the colour of Title bar? Why the hell does Windows comes with an UI with the same grey colour from top to bottom? In Win XP we could create our own colours. But in Win 10 we are given preset colours to choose from. How ridiculous! I wonder how the "screws became loose" in the minds of Windows developers which made them regressive in their thinking. I am equally shocked why very few people are complaining about the regressive UI that Windows has offered us! So I request Windows to bring back the 3D interface of Win XP and make the Personalisation as user-friendly as Win XP.

I use windows 10. When i go to feedback my diagnostic and data is stuck in basic mode and i cant change it.. HELP!!
Windows Central Newsletter
Thank you for signing up to Windows Central. You will receive a verification email shortly.
There was a problem. Please refresh the page and try again.