Alltel Touch Gets ROM Update: EVDO Rev A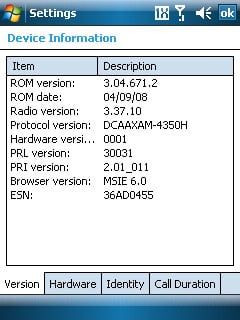 Alright, the Alltel Touch (see our Hands-On here) is officially the best of the Touch devices available today. More memory and power than the GSM version (though it does lack WiFi), smaller than the just-introduced-to-the-US Touch Dual, less likely to force you to use crapware than the Sprint Touch, and has a 4th side to the TouchFLO Cube, unlike the Verizon Touch.
Oh, here's one more reason: Alltel has already managed to crank out a ROM Update (opens in new tab) for the little guy. The update adds some sweetness:
Adds EVDO Rev. A capability for faster download and upload speeds
Improves Bluetooth performance, fixing connectivity issues with some headsets and other devices.
Adds ability to receive video messages.
That last point must grate on Sprint users just a little bit, eh? Maybe someday you'll get MMS. Meanwhile Alltel folks have everybody else beat.
Windows Central Newsletter
Get the best of Windows Central in your inbox, every day!
Just too bad Alltel's service stinks for such a nice phone

Odd, I'm holding a pro right now and I have wifi and awesome fucking coverage.