AMD's Ryzen 5000 series of processors are based on the Zen 3 architecture, succeeding the popular Ryzen 3000 series of desktop processors rocking the Zen 2 architecture. Topping off the consumer (as in, anything not a Threadripper) range is the Ryzen 9 5950X with an impressive core count of 16 with 32 threads in total. On paper, it's a monster.
Using a new 7nm manufacturing process and architecture, AMD made numerous changes under the hood to squeeze yet more performance out of the CPU. We were lucky enough to get our hands on a Ryzen 5950X to see just how much of an improvement this processor is compared to the previous generation and other Ryzen 5000 processors.
If you're wondering if this rather pricey CPU is suitable for your next PC build, read on to find out our thoughts.
Bottom line: AMD's Ryzen 9 5950X is the new king of consumer-grade processors for team red. It's ridiculously fast with plenty of headroom for gaming and enthusiast applications. If you need a powerful PC, look no further than this CPU.
For
16 cores / 32 threads
Amazing performance
Unlocked for overclocking
PCIe 4.0
Zen 3 architecture with 105W TDP
Against
Pricey
No cooler included
Ryzen 9 5900X better value for most
AMD Ryzen 9 5950X at a glance
AMD Ryzen 9 5950X is the best non-Threadripper processor from the company. Pairing this processor up with the best graphics card would create quite a compelling gaming experience, thanks to the impressive 16 cores and 32 threads. That's right, AMD managed to cram a full 16 cores with multi-threading support on a package that has a thermal design power (TDP) rating of just 105W.
While gaming is one task, the Ryzen 9 5950X is certainly more than capable of handling. In fact, it's overkill for most PC builds. The 5950X is actually better suited to creators and professionals who need to create a good value workstation with plenty of performance headroom. Here's how the Zen 3 (Ryzen 5000) series of AMD processors compare.
Swipe to scroll horizontally
Category
Ryzen 5 5600X
Ryzen 7 5800X
Ryzen 9 5900X
Ryzen 9 5950X
Architecture
Zen 3
Zen 3
Zen 3
Zen 3
Socket
AM4
AM4
AM4
AM4
Cores
6
8
12
16
Threads
12
16
24
32
TDP
65W
105W
105W
105W
Base Speed
3.7GHz
3.8GHz
3.7GHz
3.4GHz
Boost Speed
4.6GHz
4.7GHz
4.8GHz
4.9GHz
Cache
32MB
32MB
32MB
32MB
Cooler
Wraith
Stealth
-
-
-
Price
$299
$449
$549
$799
We've got the Ryzne 9 5950X in for review, and so it's the processor we'll be focusing on here. The closest we can compare it to right now is the Ryzen 7 5800X and older Ryzen 9 3900X to see how this CPU fares against the previous generation, as well as a more affordable Zen 3 Ryzen.
The best part about any Zen 3 processor is the ability to use them with existing B550 and X570 motherboards. Because the best motherboards for AMD Ryzen 9 5950X don't have to be brand new models make AMD's AM4 platform more appealing to those who don't enjoy replacing the motherboard every time they upgrade an Intel processor.
In fact, you could even use a 400-series AMD motherboard, so long as the vendor supports the board with a new BIOS update to unlock Ryzen 5000 support. That's good support for newer product cycles and something I love to see.
Swipe to scroll horizontally
| Category | Spec |
| --- | --- |
| Cores/Threads | 16/32 |
| Base clock | 3.4GHz |
| Boost clock | 4.9GHz |
| Integrated GPU | No |
| Unlocked | Yes |
| CMOS | TSMC 7nm FinFET |
| TDP | 105W |
| L2 Cache | 8MB |
| L3 Cache | 64MB |
| Socket | AM4 |
The 16 cores and 32 threads are, as you'd expect, incredible. Having so many cores and threads available for various processes within Windows or Linux makes the 5950X perfect for multi-taskers and those who frequently use software to take advantage of such numbers. PCIe 4.0 support is present, requiring a B550 or X570 motherboard.
Like other Ryzen 5000 series processors, the 5950X also comes ready for Precision Boost 2 and Precision Boost Overdrive, two technologies that make overclocking easier and more stable. You can easily use DDR4 RAM at 3200MHz and above with some overclocking and tinkering for a stable experience.
AMD touted Zen 3 processors as having an increase of 19% for instructions per clock (IPC) compared to previous-gen processors, making single-core performance far more promising in charts also containing Intel counterparts. Other improvements included lower latency with a unified complex design, allowing cores and cache to communicate more efficiently.
AMD Ryzen 9 5950X performance
We can talk about how good the new platform from AMD is on paper, but how does the Ryzen 9 5950X fare in the real world? We used both a B550 and X570 motherboard, though the two chipsets' actual performance difference isn't major. X570 motherboards will likely come with a far better power phase design and thermal performance.
If you want lower temperatures and all the features the Ryzen 9 5950X can make use of, the X570 platform is the way to go. A B550 will perhaps allow you to overclock this CPU a little, but don't expect anything special. As well as the motherboard, 16GB of DDR4-3600MHz RAM was used, alongside the NZXT Kraken Z73 AIO CPU cooler, and an NVIDIA GeForce RTX 2060 SUPER GPU.
Image 1 of 7
Firing up games like Stellaris, Mount & Blade II: Bannerlord, Grand Theft Auto V, and Ashes of a Singularity revealed some impressive numbers. You could easily run a high-end GPU like the GeForce RTX 3090 without issue. In fact, this CPU will be viable in many years to come, especially as games continue taking advantage of additional CPU threads as they grow in complexity.
Really, for PC gaming, it's largely going to come down to the GPU you have installed. We recommend various options depending on your screen resolution. An NVIDIA GeForce RTX 3060 Ti or AMD Radeon RX 5700 XT would be perfect for 1080p and some 1440p gaming. Stepping up to ultra 1440p and some 4K, you'll need an NVIDIA GeForce RTX 3080 or AMD Radeon RX 6900 XT.
Temperatures were very good for such a CPU. Even though we're talking 16 cores and 32 threads with plenty of cache and high clock speeds, AMD uses a 7nm manufacturing process and has made necessary improvements to latency and other factors to squeeze as much performance out of the CPU as possible.
Keeping the TDP rating at just 105W, you can easily run this processor with even more affordable coolers like a Cooler Master Hyper 212. Using the Kraken Z73 from NZXT, temperatures were at 29C (84F) in a room with an ambient temperature reading of 20C (68F). At full load and max boost (without overclocking), temperatures shot up to around 66C (151F), about the same as a Ryzen 9 3900X.
Should you buy the AMD Ryzen 9 5950X?
Who it's for
Those who want exceptional gaming performance
Those who require 32 threads worth of available computing power
Those who want killer single- and multi-core performance
Those who want an unlocked CPU
Who it isn't for
Those who don't want to spend $800 on a CPU
Those who don't need so many cores
Those who are happy with six-core gaming performance
AMD's Ryzen 9 5950X is a powerful yet efficient CPU and is an irremovable thorn in Intel's side. Whether you need to build an enthusiast rig that doesn't require a specialist Threadripper motherboard or a gaming PC with more CPU power than you'll know what to do with, the Ryzne 9 5950X is about as good as you can get.
The price can be a little offputting, as is the price at a staggering $800. This is well worth the performance on offer, but can you justify paying the price of an entire PC build for the CPU alone? If the answer to that is "no," then the Ryzen 9 5950X just isn't for you. But because this is 2021, you can easily get away with saving more than $400 and still get a CPU with 8 cores and 16 threads in the Ryzen 7 5800X.
Should you require an unlocked processor, one that has a total of 32 threads worth of computing channels, and a CPU that offers not only solid multi-core performance but also excellent single-core results, the Ryzen 9 5950X should be on your shortlist. This is easily one of (if not) the best CPU for your custom PC you can buy right now.
Impressice AMD Performance
AMD Ryzen 9 5950X is mightily impressive, but it comes at a cost. $800 for the processor can be considered steep for most PC builds, but it's totally worth it if you plan on taking full advantage of the available computing performance.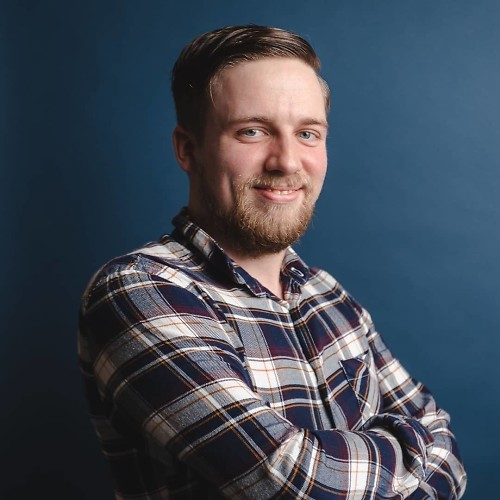 Rich Edmonds was formerly a Senior Editor of PC hardware at Windows Central, covering everything related to PC components and NAS. He's been involved in technology for more than a decade and knows a thing or two about the magic inside a PC chassis. You can follow him on Twitter at @RichEdmonds.