Another look at the T-Mobile Shadow II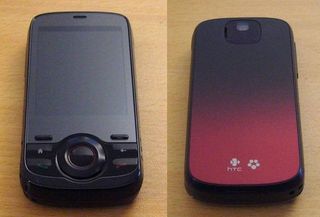 We've known for a while now that the update to the popular T-Mobile Shadow would be dropping on Oct. 15. We're still expecting it for $149.99 after rebate. We know it will support the T-Mobile @ Home service (UMA, for you acronym-lovers). We're still not sure if it'll have TMo's 3G service.
And what we're pretty darn sure of is that the paint job is sexy as hell. Granted, a little of that could just be light playing tricks on us. But even if that's the case, throw us in the briar patch. Check out more pictures here.
The Android fanboys better hope this isn't sitting next to the G1 in the store.
Via BGR and Cell Phone Signal
Windows Central Newsletter
Get the best of Windows Central in in your inbox, every day!
Thank you for signing up to Windows Central. You will receive a verification email shortly.
There was a problem. Please refresh the page and try again.