App Update Roundup: Facebook Messenger gets bumped alongside Epicurious, Camera360, and more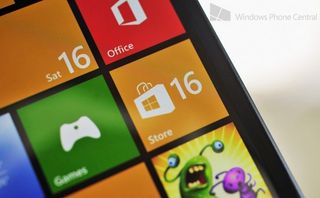 Just before we release you all for the weekend, there have been a handful for updates released on the Windows Phone Store. Some of these apps are popular first-party, official apps, while others are minor bumps that we're sure you'd like to be made aware of. So get comfortable, grab a beverage and head past the break for all the details.
Facebook Messenger
The Facebook Messenger app for Windows Phone has been updated alongside the clients for both iOS and Android, but Microsoft's platform isn't quite up to speed with the competition as the Windows Phone update appears to be only a minor one. There's no massive like button or instant Snapchat-like video recording for conversations.
We're sure these features will come in a future update, but it's weird the development team have failed to roll out the same update across the board. Yesterday's update brings Facebook Messenger up to version 5.0.3.0.
Epicurious
Epicurious is a popular service, which has an official app available for Windows Phone. With the app installed, folk are able to search through more than 30,000 professionally created recipes from Bon Appetit, Gourmet, SELF, as well as selected renowned chefs and cookbooks. It's also possible to save and share your own favorite recipes, and the app facilitates the creation of shopping lists, email recipes and even access to reviews and ratings from other Epicurious members.
Here's what is new in the rather large version 2.0 release:
Pin your favorite recipes to the home screen for easy access
Use your voice to control Epicurious and quickly find new recipes
Support for Windows Phone 8 live tiles, where a picture of the recipe of the day will be displayed
It's an app which is worth checking out if you require some assistance in the kitchen.
Camera360
For those who aren't familiar with Camera360, the super-popular photography app has a compass tool that makes it a breeze to switch between camera scenes on the fly. It's a hnady app for those who enjoy snapping those awesome photos on a Lumia Windows Phone and today's update fixes a few things while adding some minor improvements.
So, what's new in version 2.0.2?
Fix the bugs on 8.1
New tips for Double Exposure
Improvement for Splash Screen
We strongly urge you to check this highly rated app out.
Odds and ends
As well as the above apps being bumped to new versions, the following have also received some love from respective developers:
Rich Edmonds is Senior Editor of PC hardware at Windows Central, covering everything related to PC components and NAS. He's been involved in technology for more than a decade and knows a thing or two about the magic inside a PC chassis. You can follow him over on Twitter at @RichEdmonds.
This week has been a busy week with loads of updates.

...But the frosting is real!

I submitted a tip yesterday about Jetpack Joyride finally getting its first update in like a year. Still haven't seen anything about it.

What's new in it? And yes, it's true, we don't report on every single app or game update out there, especially if there's no changelog. You got the update, you know about it ;)

Well, I frankly thought it would at least rate a mention since it's an Xbox game and people had been waiting forever on an update that's all.

And to be fair, I do see this site write about app updates without always knowing what's in the changelog, fwiw.

I also wrote to 'Halfbrick' and got a reply in a day. I did this 3 days ago. The person who replied was himself a Windows phone user and he forwarded my request for updates to someone higher and ........

Halfbrick the African rapper?

Maybe to fix the known exploits that wpc had reported on & get it ready for blue

"just before we release you all for the weekend"
lawl

Btw Fruit Ninja got an update too n_n

Multi-Touch Support! Finally! =D

No WhatsApp update in store.

There had been articles dedicated to WhatsApp updates on the site. Go read them.

Where's the FB and Skype update ? Can't wait !!

Zomato and truecaller were updated as well.

I update messenger in this morning really

Kik app wil be updated??? Within nxt 5 years? :P

Incoming newsflash from 2013 ;) - Kik has discontinued support for Windows Phone.

I can't download Spiderman 2, it says not available.

WhatsApp?? No new updates for it.

I seriously doubt most apps will ever be on par with the ones on iOS and android. It's not like the gap is getting shorter. In fact the gap for fb messenger grew even bigger this week.

Epicurious now has a transparent live tile and icon

Really ? U guys need to mention that talking tom has an update. Lol wow

Waiting for the Final WP 8.1 Update in India...

I wanna Use Wp 8.1 OS ASAP in my Lumia 520...

Spiderman 2 is not avail on my 920. Anyone else getting this?

Same here, I have a Lumia 920 too.

Don't see any whatsapp update. Am I missing something?

Docusign was also updated

And still no Facebook or Facebook Beta updates recently! I thought a big update was coming in June?

Change the link for Whatsapp in the article, cuz it points to this page again :) I don't know about you guys, but with the latest updates for the FB Messenger for WP (5.0.1.0 and now 5.0.3.0), The FB Messenger on my phone (ATIV S i8750) works way much better and faster even if i have 4-5 more apps working in the background. Notifications are working flawlessly.

Music app stop working for me smdh only Cortana can open it

All the updates coming out are GARBAGE!! If your phone is working good, DO NOT install updates. Messenger don't give any notifications since 5.0.0. Also, the recent 8.1 update is GARBAGE!! I don't bring my phone to work, when I come home still has 95% battery. Today I come home and phone was off, dead battery. Only received 2 calls and 1 text. GARBAGE these updates

Needs Facebook Update and that Skype overhaul needs as well.

FB messanger app was upgated today but still no voice calling option on lumia 920 wp 8.1. which is availabel on android and ios...windows phone are way back compared to other platforms

take any WP phone its not working.....

When The BBM application available on Windows Phone?!

Yeah.. I was about to ask also.
Windows Central Newsletter
Thank you for signing up to Windows Central. You will receive a verification email shortly.
There was a problem. Please refresh the page and try again.