Apple, Google and others support Microsoft's fight against secret data requests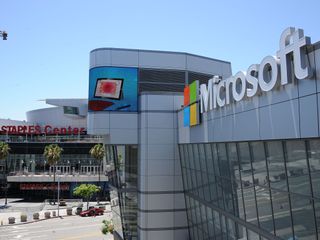 Microsoft's recent lawsuit against the U.S. Justice Department that fights against gag orders for secret government data requests has the support of many companies, including from rivals like Apple and Google.
Reuters reports that the lawsuit, which Microsoft filed in April, had a deadline today for companies to file friend-of-the-court briefs. As it turns out, Microsoft has lots of friends for this particular case:
Microsoft claims that the U.S. Justice Department has violated the First and Fourth Amendments by ordering Microsoft to keep thousands of data requests from the government secret:
There's no word on when the lawsuit will come to trial.
Windows Central Newsletter
Get the best of Windows Central in your inbox, every day!
Makes sense. All of these companies use consumer data for one reason or another, and if users don't trust the companies with the data, they're less likely to use each company's services.

Everytime I read chamber of Commerce I am reminded of Chamber of secret from Harry Potter!! Posted via the Windows Central App for Android

Anyone else find it odd that Fox News is supporting MS in this? Posted via my Nexus 5X

Good question. Usually it's the far right that's deeply opposed to peoples rights.

It's because if Microsoft were to win this lawsuit, they would be able to release info on all the requests they received and Fox News would benefit from all the countless ****** hours of programming they would gain going over it all biasedly.

And Delta Airlines, BP America the fuel company, and the US chamber of commerce

And there is no Facebook...in support of this.

"...and many others." That may or may not include Facebook.

Good to see competitors working together on this major problem. Respect

By their competition we will get a way to clarify the problem

Until we see a result this is all just PR for everyone involved, mind.

I have a strange feeling they already share this data, willingly or unwillingly.....