HP's gorgeous EliteBook Folio takes on the MacBook on Laptop Mag and wins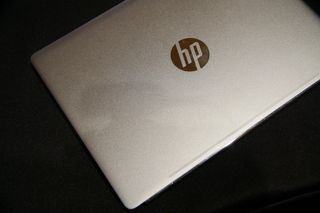 HP has the EliteBook Folio Windows laptop, which is billed as the thinnest and lightest ultrabook in the world, but is it as good as Apple's renown MacBook? Our friends at Laptop Mag took some time to find out. After going through multiple rounds of head-to-head combat, there's not a whole lot between the two laptops as they're clearly both stellar devices but the team reached the conclusion that HP comes out on top.
The Folio boasts things like an extra port plus Thunderbolt 3, a more traditional-like keyboard, UHD screen (if you can afford the option), as well as the vast array of options available when customizing your order. While the MacBook didn't lose out by much (they both achieved the same score), the EliteBook Folio won due to the extra port for business users and a more traditional feeling keyboard.
Read the full comparison article
Rich Edmonds is Senior Editor of PC hardware at Windows Central, covering everything related to PC components and NAS. He's been involved in technology for more than a decade and knows a thing or two about the magic inside a PC chassis. You can follow him over on Twitter at @RichEdmonds.
It's probably the opposite on theverge

Lol, they'll have their snarky retort up likely in seconds to spin the story and make the Folio out to be terrible. They have an audience that'll eat every following word when they say "lol Windows trackpad"

I`m not an Apple fan but beside winning in the CPU category with the m7 the HP looses in about all other aspects. If I were to choose between the two of them I would go with the Mac here ... and I`m a windows guy ... but in this price range the Mac looks better even if it`s a little slower.

Well, the test gives a win to HP on ports, keyboard, display, config options/value, a tie/draw in camera and performance as well.

Ports 1 vs 2 .. minimal I would say, given the product destination, a very portable product to do your stuff on it, I would give the win to HP here but many users won`t be affected by this. Keyboard as the guy said is just getting used to or even personal preference, he types just as fast on both, here there`s no winner. Screen, I have seen the screens between many laptops an the Macs always have the best colors out of them all.. the HP only wins at resolution here because everybody out there runs after "4k" even tough it`s pointless for some devices. 4k on 5" screen anyone ? Audio even tough the HP has audio with "bling" to the name it seems it`s not so good... probably costs something in the production ... Webcam .. 720p only with the name, since it`s clearly that the 420p Mac`s camera is better. Performance... where do I even begin here with .... it`s a synthetic .. it`s a number that should mean something to people no ? What exactly does that number mean ? :) Real world applications, there is a video on YouTube by Jonathan Morrison that takes a MacBook with CoreM CPU and edits 4k video in FinalCut vs Linus`s Asus ultra book with i7 and dedicated GPU that can`t edit 4k video. https://www.youtube.com/watch?v=KnapaZYD2cU - here is the video ... so just because one has better raw power doesn`t mean it`s better in real world applications. SSD ... Macs always have stelar performance here... design also. Battery life ... double the performance here ... laptops are for mobile use.. so having 4 more hours of battery than the HP it`s fantastic ... So as much as I love Windows and PC, I have only Windows devices, here i have to give the win to the Apple product, but under no circumstances i would buy an iMac or a Mac Pro over a custom build PC.

That video is pure crap if you ask me! Only Mac Fans fall for that kind of stuff! So reading your points and saying you are not an Apple fan kind of contradicts itself! But hey, be all you want a Windows guy!

Apple fan ? :) I have custom build my own PCs since AMD k6-2 to my i7 4790k, own an Acer laptop, an Asus 2 in 1 and 2 Lumia 930 ... you got me ... I`m an Apple fan :) That video shows that Apple can optimize the code in FCP so much that it can outperform better PCs running Premiere ... and for this I can only say Well played Apple.. But like I`ve said, I will never buy an iMac or Mac Pro ... also I don`t like MacOS ... tried it and it`s a no go for me.

It wins by default since is not an apple product.

What tech sites outside of windows central actually is objective when it comes to these comparisons of windows vs mac? For them to score it a win or draw in windows favor, HP must have done something truly good.I think your statement is totally false in this case. Posted via Windows Central app for Windows 10!
Proudly rocking my Lumia 1520!

Im the only here who wants o buy the Hp Spectre???I saw it at a store and is great.

I bought the Core i7 Spectre x360 back in March and I love it! No complaints.

Does the HP Spectre have a stylus just like the Surface Pro devices? Posted via Universal Windows App on W10

I'm not sure.I will check it as fast as I can

This is a windows central site so hp's elitebook folio must naturally be better : )

The scoring was done by Laptop Mag which is completely separate.

For me the only way to make a macbook good is to put Windows on it. OSX is to childish for me. Posted via the Windows Central App for Android

And lower the price by 50%.

OSX is childish? The creative industry begs to differ.
Also, OSX is still ahead of Windows when it comes to taking calls/replying to texts etc via the desktop.
No intrusive user tracking either...

How dare you! Windows is not a phone but a complete productive OS. Your point is kinda stupid because if that's the only feature a Mac OS is good at over Windows its best buying a phone than OSX LOL ;-)

Also not a good statement because windows also has laptops/computers built for creative users, but the problem is that they're spoiled by low cost and don't want to pay the higher cost for the windows machines. Posted via Windows Central app for Windows 10!
Proudly rocking my Lumia 1520!

The cost isn't even that bad though. You can get a decent Windows tablet or 2-in-1 with an active digitizer and stylus for drawing and writing for $500 or sometimes even less. For digital drawing, Windows is killing it right now.

That's low cost compared to other Windows machines tho right? Mac is pricey due to its "higher end" nature...that and 'boutiquity' ™© Ugh, I'm at work...so boring lol =p
Windows 10 RULZZ yer FACE!!!

Majority of applications and software that Engineering and Medicine uses are Windows only. Oh and Computer Science people as well :) Posted via Universal Windows App on W10

why do windows laptop battery sucks so badly really ?

At least for this review, I think it was due to the HP's 4K display eating up the battery life compared to the Mac's

Except the Macbook trounced the 1080p version as well.

Lots of user data going to MS servers all the time. Android is similar.

Windows 10 is more power hungry than 8.1. Same applies for Mobile.
Probably because of all the data/telemetry tracking. OR, because Apple has complete control of hardware and software, and can thus optimise their devices to a far greater extent than Microsoft ever can/will

If there's any performance comparisons where having complete control of hardware and software, then it should be the Surface Pro 4 (or Surface Book) vs MacBook Pro Posted via Universal Windows App on W10

Ask intel! Posted via Windows Central app for Windows 10!
Proudly rocking my Lumia 1520!

These same Intel CPUs run on Mac...

Apple forces Intel to make custom CPUs for its products such as MacBook and eMac desktops Posted via Universal Windows App on W10

This is 100% false. There are no custom Intel CPUs used in Apple devices. Zero, zilch, nada. And I seriously doubt Apple could force Intel to do anything.

Call a spade a spade, is it specifically HP or Microsoft? They vary depending on OEM... Ugh, I'm at work...so boring lol =p
Windows 10 RULZZ yer FACE!!!

Apple makes/designs the hardware AND software, so they have absolute control to make sure it all plays well together. However, with microsoft/windows you have many OEMs/manufacturers, designs, etc. That's why you have some really great laptop battery life out there depending on who/what company you purchase from.
Windows Central Newsletter
Thank you for signing up to Windows Central. You will receive a verification email shortly.
There was a problem. Please refresh the page and try again.