The best (and worst) April Fools' Day video game jokes of 2022
Sifting through the miasma of April Fools' Day for everyone's favorite video games company's joke.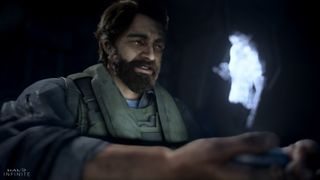 (Image credit: Xbox Game Studios)
April Fools' Day is dreaded by journalists everywhere, and it has arrived once again to force us to navigate a veritable minefield laden with corporation-endorsed jokes and pranks, all for the fear-induced promise that one legitimate announcement we can't afford to miss will hide in its midst. We accept our fate year over year; rather than wallow in our despair, we've sorted through the slew of video game jokes and pokes to find the best, and worst, on offer in 2022.
Even though 2022 is objectively a perfect year going into its fourth month, with no flaws or tragedies of any kind (if you've done nothing but play Animal Crossing this entire time), we still feel we deserve a day on which we can laugh at everything and anything we see. Set aside the best Xbox games — no one is playing video games today. Instead, take a walk with us through Twitter, and beyond, in search of the tolerable, the almost-amusing, and the downright frustrating.
The best (and worst) video game jokes from April Fools' Day 2022
April Fools' Day arrives like clockwork every single year (couldn't tell you why — I don't know how calendars work), and each time companies of all shapes and sizes become besotted with the idea of making their customers, I don't know, laugh? These jokes vary wildly from genuinely annoying fake announcements and crude teases to actually cute or funny harmless jokes and products. Here are the best (and worst) video game jokes we noticed on April Fools' Day 2022.
Minecraft: One Block at a Time
Mojang Studios is no stranger to a good April Fools' Day joke. In 2020, the company released a limited-time snapshot for Minecraft: Java Edition that let players explore infinite randomly generated dimensions, which was genuinely fun, albeit silly, to explore. In 2022, Mojang Studios is back with a new direction for the future of Minecraft: One Block at a Time.
Another temporary snapshot you can go play right now with Minecraft: Java Edition, One Block at a Time "simplifies" Minecraft by removing the inventory, dropped items, experience points, enchanting, traditional combat, and much more. The world is now your inventory space, Mojang Studios claims, as players are reduced to being able to hold exactly one block at a time. It comes complete with a new splash screen while loading with Mojang Studios' equally simplified logo, and there may be a few easter eggs hidden within, as well.
The future of Minecraft? Not quite. But it's something you can actually go play, instead of a fanciful announcement or tease, and that's pretty cool. Oh, you can also pick up and carry all the mobs. Have fun, kids.
Among Us Horse Mode
Ah, Among Us, source of many-a-meme since it initially increased in popularity back in 2020. So, how did Innersloth decide to approach April Fools' Day 2022? Well, the Among Us team decided to breathe life into a throwaway joke from ages ago and ... turn everyone into horses. No more Crewmates, esteemed Among Us players — only horses.
For today only, Among Us is populated solely by comical and frankly ridiculous horse models. The short-lived "Horse Mode" includes brand-new animations, working head and face cosmetics, and all the goofy chaos that can be expected from the ongoing online multiplayer game. Unfortunately, the horses will depart from the Among Us world as April Fools' Day recedes behind us.
Apex Legends Ol' Nessie
The next entry in our list of best and worst video game April Fools' Day jokes that actually involves the player comes from Respawn Entertainment and Apex Legends. For the duration of the weekend, players may encounter mysterious masses of ... something scattered around the world. Unleash all the violence your Apex Legend undoubtedly possesses upon the blob, and a brand-new gun will be bestowed upon you.
Nay, that is no Mozambique, that is Ol' Nessie! A legendary pistol of unbelievable power, Ol' Nessie is capable of eradicating any potential obstacle or opponent with the unstoppable might of ... Baby Nessies. They slide, they squeak, they do negligible amounts of damage — with the power of Baby Nessie, you'll dominate every battlefield upon which you encroach.
She's real (in Apex Legends). She's out there (for this weekend). Go find her.
Pokémon Go & Ditto
The Pokémon Go team has gone Ditto-crazy, and is spending the remainder of April Fools' Day suspiciously accusing everyone of everything of being a Ditto. Fair enough, I can't truthfully prove I am not a Ditto. This social media campaign features a variety of posts aimed at exposing the Ditto that must be hidden on Twitter, but it's also marketing for the limited-time Ditto event running in Pokémon Go.
For April Fools' Day, players can partake in a new Special Research Task, enjoy greater chances of encountering Ditto in the wild (including Shiny Ditto!), and can obtain Ditto stickers through a variety of means. Go forth, valiant Trainers, and collect all the Ditto you can! Also, maybe make sure your dog is still, you know, a dog.
Epic Healthcare Games
I assume you're all familiar with Epic? Correct, I'm talking about Epic, the healthcare software company! Who else could I be referring to? In unrelated news, Epic is apparently merging with some obscure gaming company of the same name in a partnership that "just makes sense." The newly created company of Epic Healthcare Games will focus on creating healthcare-focused video games, starting with the much-anticipated "Fortnite at the Hospital."
Of course the reported merge isn't real, as the creator of the world's most popular patient portal has no need for this random Epic Games company. This is all just a silly April Fools' Day joke — unless Epic Games is notorious for a long-running series of increasingly ridiculous partnerships and collaborations within their hit game, Fortnite. But that's absurd, right?
Tunic Fawk's Pro Skater
Tunic is one of the most exciting indie games of 2022, and it's released to critical acclaim for innumerable reviewers. Finji isn't liable to rest on its laurels, and is already looking ahead to what comes next for the studio and Tunic. We assume, anyways — the above post from Finji has nothing to do with any of that.
Tunic Fawk's Pro Skater is the mash-up no one asked for (but now everyone needs, presumably), that has players embark on an epic skateboarding adventure as Tunic's lead fox. I expect this totally real upcoming game to feature an awesome soundtrack and appearances from other notable skateboarding animals. Tunic Fawk's Pro Skater is definitely releasing one year from now on, April 1, 2023.
The Isle of Smallsnax
If only one complaint could be levied at Bugsnax, the PS5 console exclusive, it's that all the sentient, disturbingly tasty creatures are too large. Young Horses has solved this problem with the next free update coming to Bugsnax: The Isle of Smallsnax.
The update is coming in early 2022 (hasn't early 2022 ... already happened?), and features everyone's favorite edible insects at, well, insect-appropriate sizes. How does this translate to gameplay? Does this make the Bugsnax more or less creepy? It's April, can we still say "early 2022"? None of these questions have satisfactory answers.
Razer HyperSense Suit
Razer loves April Fools' Day, and always has a nonsensical product announcement to accompany the day of depression laughs. This year, that product announcement is none other than the Razer HyperSense Suit. This gaming suit aims to deliver best-in-class haptics across your entire body to bring the virtual world into the physical world, and it has all the features we could ever want.
Over a million haptic sensors? Check. The enigmatic and terrifying ability to manipulate your emotions? Check. The equally disconcerting ability to transport your consciousness into the millionth iteration of the Metaverse? Check. Science mumbo jumbo armor that can protect you from virtual and physical threats (why would I need this!?)? Check. An infinite battery powered solely by kinetic movement while wearing the suit? Check.
None of that matters, though, because the Razer HyperSense Suit also supports customizable Razer Chroma RGB lights. Sign me up for this dystopian tech; I want to look colorful.
The worst joke
Here we are: the perfect example of an April Fools' Day joke that makes everyone audibly groan and smash their faces against the nearest hard surface. When will companies learn we don't want an announcement of something for which we're genuinely interested and excited to actually be completely fake and based in lies? Twitter hasn't learned, as it has taken yet another opportunity to collectively tease the Twitter userbase with a nonexistent "Edit" button.
Is this gaming-related? No, but the inclusion of this particular example of a terrible April Fools' Day joke (of which there are many) is personal. Shame on you, Twitter.
The correct way to April Fools' Day
On a day where absolutely everything you see on the internet has to be met with an even larger dose of doubt than usual, even from official sources and companies, it's refreshing to see a reputable and indubitably honest source of gaming news and journalism like Hard Drive maintain its strict code of integrity. We could all learn more from Hard Drive.
Doomed to repeat next year
I wish I could claim that April Fools' Day won't make an appearance in 2023, but — bar any news of the impending fate of the world — it seems we're doomed to repeat this exhausting ritual the next time the position of the Earth around the sun reaches this random approximate location. Still, not everything about April Fools' Day is miserable.
Cradle a fuzzy bee in your blocky Minecraft arms, or catapult a Baby Nessie with the force of a thousand cannons in Apex Legends. Be a horse in Among Us, I guess. April Fools' Day isn't all bad, of course, as there are iotas of happiness to be found by those willing to reach for it. Unfortunately, my hands are tired from pinching all this salt.
Get the Windows Central Newsletter
All the latest news, reviews, and guides for Windows and Xbox diehards.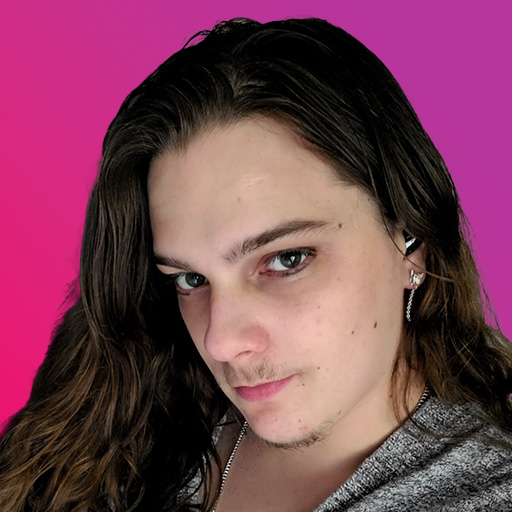 Zachary Boddy (They / Them) is a Staff Writer for Windows Central, primarily focused on covering the latest news in tech and gaming, the best Xbox and PC games, and the most interesting Windows and Xbox hardware. They have been gaming and writing for most of their life starting with the original Xbox, and started out as a freelancer for Windows Central and its sister sites in 2019. Now a full-fledged Staff Writer, Zachary has expanded from only writing about all things Minecraft to covering practically everything on which Windows Central is an expert, especially when it comes to Microsoft. You can find Zachary on Twitter @BoddyZachary.