Are you buying a new Windows Phone soon or waiting for new hardware?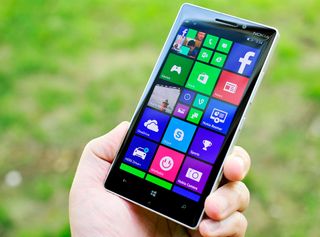 The Nokia Lumia 930 is slowly appearing in users hands around the globe. It's the latest Windows Phone that money can buy and it's a solid choice if you've been looking to upgrade your Lumia 920. However, we do know that new hardware is just around the corner. So we're spending the weekend wondering if you're buying a new Windows Phone soon or holding out for newer gear. Take our poll and let us know!
Take our little poll and let us know in the comments what your purchasing choice is over the next few weeks and months. We're expecting some seriously great hardware with the 'McLaren' and it's 3D-based interface. Are you going to wait for that device or are you buying new devices like the Lumia 630 or Lumia 930? Take the poll and voice your reasoning down below in the comments!
Reading this in our app? Head to the browser to see the and participate in the poll: WPCentral
Proud owner of 1520 and waiting for the 1020 second generation

I hope they make a Nokia phone using that VaporMG from the Surface. Just love that material on my SP2.

I'm sure it would be the new material, the one on the S2 and SP3.

I would love to wait for a Lumia 720 or 820 successor codenamed superman..! McLaren,930 are away from my pocket ..!!! :)

And with an adjustable kickstand :)

A "Surface" Phone would be desirable when it comes to design! I find most phones to big and I desire a SD card slot and Glance. The only thing wrong with my 620 is the lack of Qi.

Hey cool idea, never thought of that! That'd be rad ^_^

Siting on my upgrade from AT&T waiting if the new WP doesn't WOW me I'll get iPhone 6.

Waiting for T-Mobile to pick up another high-end WP device before I upgrade from my L925

Me too. The 1525 is near.

I just bought a 925 a few weeks ago as my Q10 was angering me greatly. I'm holding off until something really nice comes along to t-mobile around the same size as the 925. The 1520 is just too big for my liking. Loving the 925 though, it's great with 8.1

T-Mo and High end Windows phone?! Those 2 concepts don't often appear in the same sentence. ;)

It used to though. Back in 2010 TMo had the HTC HD7

really annoying! i really hope things will change come Sept 2015 and w/ Windows 10

Also have a L925 World Phone. Had it about 8 months and of course running 8.1 PFD. I would really like a 930 but OUCH I just can't justify $700. I use AIO/Cricket Wireless prepaid and am loving the combination! After the unlocked 930 gets down to around $400 I'll start thinking about upgrading.

why don't you try the Windows Developer version then you would know right away

pretty much my mindset and situation too. If the wow factor isn't there by Oct or Nov I will have to go back to ios or jump to android for a first time. If the phones I like keep missing AT&T that may also force me to go back to an iPhone or pick up an Android device.

What exactly "wow" are you looking for?

Im in the same thing. Wow for me would be adding all missed features like uploading video to youtube or proper facebook integration. Same apps to work same way. Now mine Oggl and my wifes Oggl are two different apps. And of course some apps opening times are getting too slow after prolonged usage. And reinstalling it's not good option because you loose all achievements and settings. So not real wow just general flawless user experience.

Really all it takes is 1080p screen in the 4.7-5 inch range. Clear view or Amoled tech, good color choices (I HATE green and orange) and some tech that is innovative. If be happy with b the Icon on ATT.

Seriously, I'm wowd everyday I use my 1520 8.1

What exactly would "force" you? Kind of a strong word, don't you think?

I'm in a similar situation. Sitting on upgrades for all the phones on our account (all 920s), waiting to see the newest Lumias in the fall. However, if AT&T disables Qi wireless charging again, then instead of jumping platforms to iOS or Android, I'll jump carriers in search of a Windows Phone I really like. It's funny. I just feel like AT&T doesn't understand what Windows Phone users are looking for, and I feel like Microsoft doesn't understand how AT&T is messing up their platform growth. (I considered jumping to a 1520, but the disabling of Qi charging disuaded me. Let's hope they don't do that again. I LIKE my Qi charging, and I want to use the accessories I already own. And the wireless charging plates I installed in our vehicles. Grrr.)

Yep that's why I'm gonna do the surgery on my Lumia 1529 soon to fix ATT's F Up

Wow, a 1529, are you from the future? Tell me the truth you alien :D hehe

I totally agree I still have my 920 and have not upgraded, because of the wireless charging. Hopefully they don't mess this up if not here I come Verizon.

Same with me. Too much invested in Qi to walk away, really disappointed that newer phones from AT&T have been emasculated.

I don't think you will get an AT&T phone with QI built in, unless Microsoft can force them to. I love the wireless charging and Glance, that is why I have a 928 on Verizon. Microsoft really needs to push to end carrier exclusives in the US. It is really holding back the growth of the platform.

I would not count on exclusives going anywhere, any time soon. You only have acceptions on the reference models, like the iPhone or the S5 but, still you see Andoid devices in different colors on different carriers....as a sort of Exclusive. Carriers need a device that will stand out so people move over to them to get a device and they pay big money for that to happen. As I would love it to go away (all devices available on all carriers, I would love to get a 1520 on Verizon) in the US, I dont see anything happening any time soon.

Microsoft is part of the Qi team and should be able to force it. AT&T dropped the ball on PMA accessories.

There was a posting several weeks ago that a company was coming out with a product that would wirelessly charge your device retakes of what protocol you were using so that the protocol wouldn't matter any more

Yeah but that doesn't help if you own Qi chargers already and can't even buy a Windows Phone on AT&T with any wireless charging capabilities.

I think they know were sitting on the upgrades. They're making me money waiting

Exactly, I'm waiting for the next Top quality flagship.

Same here except for the iPhone part. Waiting for AT&T to get a new HTC or Samsung to use my upgrade on. Feels like I'm gonna be waiting a long time.

+1 Posted via Windows Phone Central App

My thoughts exactly. I'm still loving my 1520, so it would have to be better in every way. Otherwise I'm going to get an iPhone 6. Be nice to have something different in my day to just to mix things up a bit.

+M8 I've been using MS phones since WM6. Maybe its time time to test other waters. If I'm not impressed this time around I'm going M8. I'm also on ATT with an upgrade available. I was mad when the 930 didn't come to ATT, the 1520 is too big and the 635 is mehtastic.

I JUMPed my L810 to an HTC M8. What that taught me is that if I could have a Windows Phone with these physical specs I would be happy. Should a 1525 ever come to T-Mobile, I'm all over it. The only thing I don't like about my 925 is the lack of an SD card. Boom Sound is awesome and all phones should have front firing speakers, but I'm ready to give them both up for the better experience I get with Windows Phone 8.

Are you going to jump to the WP version of the m8 now?

Does the iphone 6 wow you?

For me, iPhone 6 is just another iCrap with nothing new.

A review on tweakers.net of a Lumia 930 had 4 times WOW in it ;)

not only will it HAVE to WOW me, I'm looking for official apps with equal if not a better experience for WP!

Same here! Loving my 1520... So I be getting a new mobile in about 12 months. Looking forward to seeing what's going to be offered in a years time??

I'd be happy with a 1520 option, nothing in Canada since the 1020 and I don't expect any new phones coming here as the providers don't seem interested. Perhaps they are all trying to save BlackBerry.

In Canada as well. Have the 920. Hoping Rogers decides to get new Windows phone hardware soon. I.e. McLaren, 930, etc. And hoping that the new hardware is not too big. I like the size of the 920/930 and really don't want a phablet. Preference for a premium pockible phone. Rogers and the rest of mobile operators in Canada please show some love for Windows phone.

I work for Rogers and will check often to see if it is announced or leaked. :)

Wow a Rogers employee who likes WP? Every time I walk into a Rogers store they talk to me like I'm retarded because I use a WP. It's like they are trained to hate WP and to NOT sell it.

Att store reps tend to do the same thing, I once recommended a mother of a friend to get a WP and when she asked about it at att the rep said "Windows Phone is slow" yeah that's it, no further elaboration.

IDK, Kunz. Sounds like that ATT rep was a little slow... Like maybe a short bus rider?

Yeah I have met a good number of them that have seemed "a little slow" :)

Also in Canada, and as well with 920, loving it, but slowly getting jealous of that 930 5inch screen, that seems like the perfect size. BUT new hardware around the corner?? Maybe rogers will finally buck up and pay attention and be part of that party ;)

Trust me it is. I carry an HTC 8X and the icon; I really hate using my 8X now

Instead of waiting for our carriers I'm mulling buying a 930 @ almost $800 or last year's 925 @ $400. Decisions, decisions.

Rogers seems to make the same phablet mistake year after year starting with the streak

The more I think about how long to wait to go from 920 to McLaren in Canada, the more I can't wait to just but the 930 now and worry about McLaren when it comes later

I'm sitting on a 7.8 focus for a year now waiting on a flagship to come to Canada. If they don't announce something soon, I won't have another choice and go to another OS. I can't risk buying a 600$ phone on the web with no support in Canada.

I've bought lots of phones with no support in Canada over the years and everything is just dandy Nokia rocks :) dating myself here but from memory, 6100, 6230/i, N73, N95, N97mini, N8 (canada support), E5, N9, Lumia 920 (canada support). N73 actually only died last year or maybe it's the battery but doubt it. My 920 flash seems to have stopped working last week and vibration is not so great anymore (I drop it too much). From my experience, I've been pretty happy using great phones not available in Canada. Of course my next one will probably die on me now ;) (knocks on wood furiously)

Doubt it since even bell has moved inventory to web sales only for bb10

Was gonna buy the lumia L1520 but now waiting for the L1525.
If good infor about its release isnt out by next month, I will go with the L1520.

+1520 and waiting on the 1030

Own the 1020. Waiting on the sequel that is rumored to be on Verizon.

Currently using the 1020 as my main device having given the wife my 920 and am obviously waiting for the 1020's successor, if there will ever be one. Once you have experienced the 1020's 41 Megapixel sensor it becomes very hard to settle for anything less.

I would crap myself for a 1520 worth a 41 mp camera. My daily driver is a 1020. I need something at least as good as that with as many pictures and video as I take. Hoping McLaren blows my socks off so I can give my son my 1020.

Hope for the 103o, with 1080 of 720P 60fprs cam and 30fprs 4K support as wel. and a nice 4,7 oled wxgHD screen be nice.

I'm just fine with the 1520 myself! If they made the 41MP sensor with the 1520 and bigger internal storage but keep the external, then I won't need another phone for a while. Quad-core and 2GB RAM are where it's at.

@LOgic BomB. I totally agree. My daughter has a 1320 and I absolutely love the screen size. Therefore I would love a 6" screen coupled with the 41 MP sensor, lots of RAM and the latest multi core CPU. And of course an SD slot for extra storage. Will it ever happen though, now that Microsoft are in the drivers seat?

@WorzelGummage: I guess we wait and see what happens. IF it does happen, the phone will REALLY need to be optimized.

@ WorzelGummage: The 1520 could easily be the phone for you. Unless you zoom A LOT, the xenon is the only feature really missing. On the other hand, you get a shot-to-shot time of 1 second instead of 4...!

I really hope so. A removal battery and wireless charging cover for a 1530 would be optimal for me :). I'm always secretly jealous of the galaxy's removable covers. Even if it added some weight.

I feel like sealed batteries are what makes the Windows phones feel more sturdy than the galaxy. The galaxy feels cheap and plastic like.

Proud owner of a Icon awaiting second Gen 1020 hopeful for the most recent chipset tinner lighter frame Microsoft branding

Agreed. 5 inch screen with glance. 41mp fast camera. SD slot. Magnesium frame. Week long battery. Motion sensors. Soft buttons plus dedicated camera button. Windows 9 compatible. Yeah baby! That's Christmas wrapped!

Got my 930 today and love it!

I was just about to buy the Lumia 1520.3 from NewEgg and then the rumors of the 1525 started. The name "1525" makes me suspicious of rumor though as it should be called "1530" if it runs WP8.1. That's how Nokia's naming scheme works. I really would like to replace my Lumia 920, but the requirements are 1080p display, Glance, wireless charging and either 32GB or microSD. So my choices are either 1520.3, "McLaren," and potentially "1525."

+920 The 930 is a giga-yawn. If I HAD to get a phone right now I'd get the 1520.

930 ain't much better than 925 in form factor. If i get lag on 8.1 then will jump to mclaren earlier than hoped. My 925 was only $340 new, which is great value in my books. The 930 is about $700 new at the moment, and doesn't offer near enough new features to justify being double the price.

Waiting for the second generation of the L1020 to..

Can someone please explain to me what is the difference between a 1520 and a 1520.3?

From what I have read it is the same as the AT&T version with out the Nerf. 32gb and the Qi wireless charging are included in the 1520.3 where the AT&T 1520 is 16gb and no wireless charging.

The 1520.3 is also a quad band LTE phone which means it will work on most (maybe all, I dont know every carriers bands) carriers LTE networks.

USA HSPA+ and LTE frequencies. The chipset is for North America.

Waiting for second gen of 1520. No way I'm getting a smaller screen now.

+1520
I'm addicted to the large screen. Everything else seems tiny.

I can't live without Glance now. Give me a sleeker 1020, or a perfect 930. Tempted by the 1520 refresh...

the 930 lacks Glance too.

That is my point. Love the 930 right up to the missing features that Nokia made me love. It is their fault, heh.

I also just bought a 1520, don't think I can go back to a smaller size, they seem like toys now.

I'm gonna be hella pissed if the Mclaren doesn't have a micro SD card slot.

Yea, I'm pretty much planning that it has one. I'm hoping MS has heard the gnashing of the teeth on this issue. I'm all in for pitch forks if we're disappointed...

+1 I don't understand why ANY phones are being released without microSD.

Exactly!!! I am ready for a new phone but can't understand why the premium phones don't seem to have microSD. I will be waiting...

They answer is money. So that you buy the version of the phone with more memory on board if you need. Just like iPhones, if they ever add 128gb version.

That would be true if they offered different versions of the same phones... we're lucky enough to get 1 or 2 different models on each carrier, let alone different versions of each model. There was a 64 GB version of the 1020 but that was only offered in Spain (I believe) but available nowhere else. If Nokia (Microsoft now) offered a direct-buy option I would've taken them up on it. But to buy from Spain would cost a lot in shipping and I'd then have to worry about it working on my carrier networks, who to go for support, warranty etc.

I'm with you I love my 1520 but if an updated 1020 with a faster camera and micro SD comes out I'm in.

Same here, I just got a 1520 (ATT unlocked version), and I'm waiting for the second-gen 1020 to get for my wife.

+2540 think about it lol Also give me the McLaren!!

I got the 1520 while considering waiting for new hardware. Then I'd wait for the new hardware to come down in price, by then there'd be new hardware coming soon, then wait for that, then wait for it to come down in price.... etc. So got a discounted 1520. Beast!!

Yup! give me the 1020 2nd generation please.

The 1020 is second generation look at the numbers. 10 is the model 2 is generation and 0 is the variant. Next one would be called 1030.

I will buy the new 6" lumia when mclaren is ready :)

There's nothing to upgrade to. Need a high end phone for t-mobile. Sick of trying get mms working on non T-Mobile phones.

Same here. Had been waiting for the 1020 to replace my broken 808, but without proper memory options it was useless to me. Got the 620 as a placeholder, but finally couldn't live with the camera anymore, and decided to challenge my concept of proper display size. Glad I did 'cause the phone is terrific and the display is a treat, but one handed operation is practically out, which is something I really miss. Micro SD is a must, though! Or built in memory of 128 gb...

Proud owner of a 1520 and really not waiting for anything. I have what I need and it's perfect.

Owner of 710 :(
Waiting for third gen. 710 i.e 730
want a budget phone with zeiss lens and 1Gb ram.

ayy, 1020 succesor gonna cut it for me as well! I love my 1020 but seeing how it's stays behind with everything but camera is kinda saddening :/

I'm the proud owner of the 1520 and 1020. The 1520 is my daily drive. (I feel you Daniel) Here's My Personal Road to the 1520 :-) http://jltechword.wordpress.com/2014/02/06/my-road-to-the-nokia-lumia-1520/ Love this device. Great sweet spot between phone and tablet!

Im waiting for newhardware but noy McLaren P1 :D I want Porsche 918 :D I want some thing like this in end of September or first of October: Cat6 LTE 5.2"In 2560*1440 amoled display with PureMotion and Clearblack and Assertive touch and ..... Highest option of SD810 if have AA,AB,AC(I want AC) APQ8084AC With 3 or 4 Gb Ram nad Wi-Gig 8.2.11ad Dolby Digital Plus sound enhancement 32Gb Internal Storage and Micro SD Slot Corning Gorilla Glass 4 If Available A new 20Mp Sensor( Better that Icon,930 or 1520) to Capture 4K Video with Carl Zeiss optics, optical image stabilization, dual-LED flash with Different Flashes(Yellow and White Lights) Big Sensor and Fast Shot like HTC One M8 and iPhone 5S (It take 7 Seconds to Capture 38Mp Picture with 1020) 3Ah Battery (3000mAh) Desgn like Lumia 925 or 930 and Icon I currently own a Lumia 1520 Hope they see my comment and this become first phone after Qualcomm released SD810

May I add solar charging screen and kinect 3D touch in here too?

Yes of course. Excuse me, I forget them for a while.

I'm also waiting for the 1020 update/replacement. Love the size, just want faster processing, more storage, better battery life.

I am also happy with my 1020 and will probably not get another phone until they release a waterproof Lumia.

No, when this contract ends I'm back to Android, seen the new (well March, hardly new, but new to UK on my carrier) LG L90? Has a better camera than my Lumia 720, which has the best cameras for mid priced devices in Jan 2014... I know I won't get an iPhone, I can't afford them, even a iPhone 4s is still £19 contract...

Proud owner of a pre-ordered 930........orange and can't wait. Should another must have device appear then my current 920 and to be delivered soon 930 will be sold to help finance the must have device :D

Waiting for new hardware... Lumia 1020 owner

I have 1020 as well. The 1520 could be an upgrade I guess, but I'm not into the whole phablet thing. 930 isn't available in the US. I'm all about the McLaren.

Hey man!
Lumia Icon is basicly 930, they're the same! Lumia Icon is just a US-only Lumia 930, they both have same specifications:)

Icon is a 930 but its only available on Verizon which sucks

There's always buying it unlocked

Lets see buy a 930 for $700 and be unable to have lte? I dont think so.

They may release a 930 with US LTE like the 1520.3 that they sell at Newegg.

The Lumia Icon unlocked still has problems sending MMS on AT&T and T-Mobile. How much I wish AT&T had 930 instead of 1520 (just too big for my liking).

Cdma bands are useless in Europe and use on att. I think tmoble would have reduced compatibility issues. Sad for ppl who aren't on Verizon

Define "sucks". In what way do they suck? Sure, their support for WP is abysmal, but their network is the best in the US.

While it's true that the Icon is just the 930, the Icon is only on Verizon, and that's not exactly everyone's favorite carrier.

Doesnt stop anyone from buying it outright thru their 3rd party retailers

And still depends on Verizon for updates... No thanks.

The Lumia Icon unlocked still has problems sending MMS on AT&T and T-Mobile even if you buy it unlocked from Verizon.

That's my fear of unlocked phones. My 920 on tmobile can't receive pic texts or group texts. Are all unlocked phones gonna do the same? Makes me nervous.

The icon is the 930, just the ATT variant.

I think you meant Verizon variant.

Here's to hoping the 1020 get a memory slot

This! 1020 with S805, S808, or S810, with microSD and/or a lot of internal storage, and the other specs a phone needs in late 2014, and that's my next phone.

Same. Lumia 1020 owner waiting for new hardware. I am really hoping that they make a 4.5" phone rather than sticking to the leading hardware only being in the 5" (or more). I'm also getting kind of tired of "new" hardware coming out that offers nothing over existing models (e.g., the Lumia 930). Now that Microsoft owns Nokia, they need to quit spreading themselves so thin and focus on something much closer to the middle of the Apple and Samsung models, instead of so heavily leaning toward the Samsung approach (unique phones for every carrier and unimpressive midcycle launches that only serve to confuse). It's impossible to suggest a Windows Phone to someone right now because it's going to either be the 1020 or 1520, but they are weirdly not the newest Windows Phones (the x30 range has already started with the 630 and 930). I really hope that McLaren is not 3D like they have suggested. I do not want my phone constantly watching me, killing my battery on devices that only have pretty good battery life at this point.

Well your talking about a phone that's not even out yet so how can you say it's going to be a battery killer when we all know very little about this McLaren

You're kidding, right? It would take a miracle of efficient tech or the inclusion of a mosterous battery to make something as GIMMICKY as 3D touch viable at all. It's a stupid feature that, in order to work, would HAVE to require a significant increase in power. I'm not afraid of my device "watching me" or even listening for me, but the more you have the device doing even in a mostly passive capacity the more power will be required than if you DIDN'T have it doing that. And I'll be the first to admit that the Lumia 1020 is NOT the best on battery (neither was the 920, which I also still have as a backup). So, unless they are able to DRAMATICALLY decrease power use elsewhere on the device, I can promise you battery life will suffer from such ridiculous features as 3D touch.

Well, I KIND of disagree about the 3d being a gimmick but YOU are entitled TO your opinion.

maybe the 'your' should be in caps instead.

It's definitely a gimmick and they should have waited to see consumer reaction to it in the Amazon phone before [allegedly] putting it the next major release. They're already coming in late with it, and I really doubt that its usefulness will outweight the definite battery loss.

How do you know it will be significant battery loss? The whole point of technology advancing is to improve upon the past. 4G LTE used to be slaughter on battery life, now it's at a point where it can be widely used without much care. Does 3G still use less? Yes, but it's not enough to matter to most. So perhaps we stop judging this mystery phone BEFORE WE EVEN KNOW ANYTHING ABOUT IT!!!!!

If it has 3d, it is display dependent, not camera like s4. Watch MS research video on YouTube.

I hope the 920 line refresh merges with the10xx(41 mp) line, 5xx, 6xx, continue, and the 15xx line continues with McLaren (6inch?)

The 1030 better be here soon...

Same here.....waiting for low price hardware coz my parents won't give me much money to buy a phone......maybe I'll get a Micromax Canvas Win W121

Waiting for the fall to see what AT&T gets. 920 owner

ditto. i want a microsd card dammit

Same here so many new Androids LG g3 is very enticing Microsoft is really waiting time! Only new WP"s available for the summer or dumb phones Lumia 635 that phone is shitty low spec! 1520 is too big I have been waiting from November last year for a 5 inch smart phone on at&t! They are killing the few fans they have!

Exactly. I'm on AT&T and want a 5 inch phone and don't really wanna go bigger. VZ has had the 930 (Icon) so long that I don't want it anymore. I want something new and fresh like the 920 was when I got it.

You want to try the 625 with 8.1 running on 4G good Quick phone big screen 4.7" very good value

When they gonna release 8.1 update for L625

You said MS is really waiting time...i agree

I have a 920 since it first came out and with the 8.1 update, I can hold out until next Spring when the Threshold/windows phone 9 devices start rolling out.

Same here. 920 owner and still love it. Going to wait until fall or spring to see what Threshold brings/ looks like it will bring. Perhaps "McLaren" will be part of that? If so, I'm interested. I hope they resurrect cyan!

That's my stance too. The 920 is plenty good enough for my needs, and really I see myself upgrading for WP9 rather than for better hardware.

920 x 3 here. After a year with mine, I got one for my daughter in January and one for my husband last week. Fast. reliable. Qi charging. Perfect size and able to survive being dropped off a 6-story building. I did buy the insurance on my husband's phone. He's killed Nokia phones before... Next new device in our house won't be a phone, it will be my Surface Pro 3. ;-)

I also don't see anything better for me than the 920. The optical image stabilization and the wireless charging are two features I must have, and I don't see MS/Nokia keeping both of those.

920 owner as well, really holding out for something like a 1030.

I'm holding out for something like the surface phone : ) ...... Pure Microsoft!

Lol, pure Microsoft. Don't look at the patents they pay for...

Same! I'm a 920 owner, and the 1520 doesn't appeal to me, and I've tried it many times.

Yup, I've got a 920 on AT&T. A potential 930.3 would be a possible if it had a SD Card Slot and Glance, but without them I'm waiting for McLaren. I'm really hoping that McLaren has all it's major points covered (near five inch display/SD Card Slot/Glance/Qi Wireless charging would be nice as well).

Waiting for the sucessor to the 1020


Same here...happy 1020 user

Yes, I would jump for almost any mid to high end phone with SD super.

Likewise here, although I just bought a 1520 so the best of both worlds.

I wish they would announce more so I can decide whether to buy or wait it's really annoying, I'd be pissed if I bought a phone then a better one came out

Keep thinking like that and you're never gonna buy a phone. Remember you buy a phone today and tomorrow something better arrives.

If you buy a 1020 when it comes you know about a year will happen till the next best (1520 is very person specific because of size) so that's all I mean if I don't buy the leafing then I will be disappointed but I plan on only buying Lumia's so that fear isn't existent as much now if I was buying android you would be 100% correct

Sounds like you'll be perpetually pissed because that's how technology works.
But I assume you meant within a month or two timeframe.

More like a six month like I want the successor of the 1020 since that has been the flagship model, I'm thinking about the next 1520 (I think its the 1525 but still wondering about the size)

I was once wondering about the 1520's size, but once I saw it in person, I was captivated. I can't get anything smaller than 6 in.

Buy now or wait until November for the newest hardware.

Yes. Hurry up and buy so new phones will come out for the rest of us! 920 owner waiting.

Sssoooooonnnnnn is the term

Okay but the point if this post is I understand its soon but that's not a timetable I want to be able to plan my purchases and "soon" does not help

That's life man. Bought my Xperia S Tablet only to find out Sony was releasing Z tablet after I owned the S for only 6 months, bastards.

Again specifically windows phone and Lumia's at that their release is yearly. Xperia does upgrades on a 6 month basis so you didn't mess up there I would never buy an Xperia because of that.

I'm just going to enjoy my 925 while I wait for another that will blow my mind. The 930 seems great but....nehhh something way better is coming, I feel it

+925 As a 925 owner, the specs for the 930 don't even whisper "buy me." OTOH, my wife is still using her old WP7.5 HTC, and will soon have a shiny new WP8.1 Lumia.

Yh! Already using wp8.1 and after we get the cyan update, there wouldn't be a lot of difference between them

Don't you mean design of the 930 cause specs is at least 3 times the 925.

@wpguy why is your wife using 7.5 are you punishing her? Why did you never update her phone to 7.8

The battery life on my 925 is so pathetic that I nicknamed it the UCAV. It's a Battlefield 4 reference.

Never had a problem with my 925 battery. I used all the features and normally made it through a full day.

Some days mine is good. Today was not that day. About 25% per hour with light use.

It's actually better than usual for me today. I unplugged my phone about 11 hours ago and right now it's at 58%. Usually it's like 35% by now, and I normally use it for about an an hour total. The other 10 hours it's just in my pocket. Actually, I might as well just turn it off...

Mine was terrible too, shame because it's s nice phone. Posted via the WPC App for Android!

The 920 is like the 928 just a setup from the current version never meant to be a new thing save the design

Yeah cloud first, mobile first world...... From Satya Nadella: All I think about is apples and Android, focusing on getting MS services on then..... I'll get to you guys later, much later so don't hold your breaths, you might pass out or die waiting on Satya.

Waiting for the new Hellcat Dodge Challenger with 700hp

That's a fast piece of hardware but alas, it doesn't run Windows! Still, 11.2 on factory rubber and 10.8 on drag radials. That's a big wow.

It probably plow through one though. xD

Traction is probably not it's strong suit so if there is a window in the way, I'd say that is a very good possibility.

Seriously ??..thats what 700hp does in America?...11.2?

I'm pretty sure those ET's would apply anywhere in the world given the same altitude, barometric pressure, track conditions, etc... Beyond that, we are talking about a muscle car in full street trim. With some sizable slicks, chassis work and some weight reduction, that thing would be really quick in the quarter without cracking open the hood. So yeah, a factory car with cheater slicks dipping into the 10's is fairly substantial. It isn't my preference but at least it's not just a tire smoking dyno queen.

That's faster than some Lamborghinis. Those are good 1/4 times.

I don't know of anything short of a hypercar that will crack 10's with nothing but a set of drag radials. Naturally, those are all geared to go substantially higher than their trap speed as well. I'd be pretty stoked to crack into the 11's with my Subie. So, if you can't afford a hypercar, you can get a Hellcat or a Hayabusa to do 10's in the 1/4. If you do get a hypercar and you hot lap it on a drag strip, remind me to laugh at you when the launch control tanks the transmission.

What car do you know of that can do better with 700 hp?

Any car with 700hp....which You can also use for corning ..cuz i heard those American muscle cars aren't made for cornering

We're not talking about cornering there. I'm asking you to tell me of another car with 700 horsepower that can hit a better 1/4 time stock.

Anything that weighs less than 4,000lbs... Thing is a tank...

Oh hell. My wife's Outback XT is probably pretty close to 4000 pounds. The Veyron 16-4 is closing in on 6000 pounds. No one criticizes VW / Bugatti for tipping those scales but if an American car is over 4000 pounds with 700 normally aspirated HP, that means that it's a tank? That is just a load of crap.

Haha yeah, good call on the Veyron. Point still stands - most anything weighing less than 4,000lbs (Hellcat is actually estimated @ 4,400lbs) with 700hp will beat a car that weighs 4,400lbs with 700hp. And FYI - it's not NA, it's supercharged... still pretty much instantaneous power, but can't claim it's NA... Regardless, that's amazingly fast for a production car... Looking forward to what the 2015 Nismo GTR will do... around 3,800lbs and an estimated 2.0sec 0-60... imagine what the 1/4mi will be... It was 10.8sec in the 2013 model which has 50hp less and 20ft/lbs torque less than the 2015 Nismo edition...

It's supercharged? Well, that is kind-of a bummer. They were comparing it to the Cammer on Jalopnik so I assumed that it was NA. I actually prefer forced induction but it would be more impressive to get 700 bhp without forced induction in an OEM production car. And yes, I was thinking about the GTR as well. Other than the ET, do you know what it traps at? With AWD, it is at a disadvantage in terms of wheel horsepower so I can only assume that it is a sub-120 trap but it makes some of that up in the short end of the track with better grip and launch control.

The C6 Corvette ZR1 ran a 10.74 on stock Michelin PS2's. You Ford Dodge kids are so funny with those obese pony cars. Corvette is king

Corvette is the only american car that can compete with Europe and Asian cars when it comes serious racing...and what ever happend to that hideous dodge viper car thing ?

The new z-28 is equal to the corvette

There are plenty of American cars that compete in, "serious" racing other than the Vette. Last time I checked, WRC is considered to be, "serious" everywhere in the world. You have heard of the Fiesta RS, Focus RS and even the Escort RS2000, right? The Ford GT is a very competent track car beyond that of it's famous namesake. Check the Trans Am racing league and you will find plenty of stupid fast pony cars that turn left AND right. Then there is always NHRA. If you don't think that a methanol powered dragster that can cross the 1/4 in less than 4 seconds with trap speeds of over 300 mph is serious racing, you are sorely mistaken. Lastly, if you said something like that within a couple hundred miles of a NASCAR track or anywhere in the south, no one would be able to guarantee your safety. I'm not really even kidding when I say that.

I was not aware that the new ZR1 was turning in that kind of 1/4. I suppose that makes sense when you consider power to weight ratio. Factory cars breaking into the 10's is pretty amazing stuff. As for me, none of those really fit my preference but they all have a place in someone's heart.

I'm talking street legal here ..such as Porsche,maserati, Lamborghini, Ferrari, Austin martin, Mercedes Benz, BMW,

If your talking about fast street cars, that kind of depends upon what the conditions are. Other than the Vette, a Ford GT would hold it's own against any of those. A Viper would too. Don't even get me started on some of the crazy V series Cadillac's. Frankly, most people would be surprised at just how fast and fun a pony car is particularly when you consider how inexpensive they are. Factory suspension is decent these days but with a set of decent coilovers, some corner balancing and some good rubber, they can be transformed. I'll always love the Mustang but the Escort Cosworth is just a thing of beauty. It's a shame they were never imported stateside. One thing I will say is that you can't really appreciate a pony car until you hear one with straight pipes and a blower lift the front wheels off the ground and bounce off the wheelie bars. With a set of cams and a 200 hp shot of nitrous, they would probably pull on all of those on the highway. The exception might be a tuned AMG MB. It doesn't matter how many GT500's or ZR Vettes that I see. Those things are just beautiful jaw droppers. I'll always love E30 M3's or a 993 / 997 911 Turbo but an unadulterated American pony car / sports car is a set of balls on rubber. I'd probably never buy one but they really are bad ass.

Beyond that of my last statement, I do take issue with being referred to either a Ford or a Dodge, "kid". I have a certain respect and love for all things automotive but I've never owned a Ford or a Dodge. In fact, I've never even owned an American car.

Lamborghini Aventador LP 720-4 50 Anniversario – 710-hp
Pagani Huayra – 720-hp
Ferrari F12 Berlinetta – 731-hp
Lamborghini Veneno – 740-hp
Mercedes-Benz SLS AMG Electric Drive – 740-hp
Porsche 918 Spyder – 887-hp
McLaren P1 – 904-hp
Ferrari LaFerrari – 950-hp
Bugatti Veyron Grand Sport Vitesse – 1184-hp
Hennessey Venom GT – 1244-hp
Koenigsegg Agera R/One:1 – 1150-1321-hp....all can probably kick it's ass and you still can go for some groceries without crashing in the first corner

Last I checked, Hennessey Performance is an American company based in Texas. Assembly of the car, based on a highly modified Lotus Exige chassis, is in England, but the engine is American. Also, if I'm not mistaken, Hennessey used to do a lot of work with Dodge Vipers.
I only point this out because you claimed that European and Asian outclassed American cars aside from the Corvette, at least when it came to street legal cars.
I have not seen you take on the counterargument with the Ford GT; is that because its horsepower is 550 on the 2006 model and you appear to only want to deal with 700hp and up? Well, even the '05 model GT--with just 500hp--hit the 1/4 at 11.2s. Even the newest Z06 is only going to hit 650hp and I haven't seen any numbers that indicate it's going to do the 1/4 in less than 11s.

Exactly. I would also put the Saleen in this list. They are all great cars but I'm pretty sure most of those would either qualify at the top end of the supercar class or they qualify as hypercars. Further, drafting a list of cars with their rated bhp next to each of them doesn't necessarily qualify them as superior. Way back in the day, guys with a well sorted 914 frustrated 911 aficionados on short tracks all the time. In this case, they are all very capable but the track would largely determine the outcome. Lastly, it would be more challenging and realistic to have this discussion around price points. Best under $120k, $80k, $50k, etc...

He doesn't want to consider the Ford GT because of the blue oval. Honestly, I'd be terrified of putting most of the hypercars on a drag strip. The exception would be the Venom and the MB. You really have to engineer something to be able to take that kind of abuse. But despite its straight line acceleration, the Ford GT was an exercise in balance and they could be purchased for less than $150k.

just waiting for sd card i love watching movies on the phone with 128 GB memory.

How can you love movies on a small screen? Movies are made for big screen.

Can you go away? I love to watch movies on 1520 when I'm on a trip or something.

I watch alot of 1080 p on my 1520 with Klipsch x11 headphones...i have all the surround stuff, son took over tv, I learned to adjust. Wait, and keep waiting., till we get cyan with the Dolby stuff..

Agreed, I wouldn't mind watching something like family guy on phone, but a movie (or good tv show like GOT) has to be on a nice HD TV, with a good pair of speakers. Not even my 15.6" laptop screen would make the cut. Phonewise I'm hoping for a waterproof variant of my midrange 820. Otherwise I may wait till S5 and Z2 prices fall around Xmas.

"good pair of speakers?" Nah, surround sound is where it's at!

My 920 on 8.1 kicks ass, so I am good for a while.

Waiting for new hardware. My Lumia 920 stills surprisingly good.

True, but I'd still like the option of some new kickass hardware here in Canada. Last premium Windows phone that came to Canada was the 1020.

Yeah I like that too, but it's a shame because here in Brazil all premium Lumias costs more than 2000 reais (around 1000 US dollars) and most of the time we can only dream with Windows Phones like the 1520, 1020 or even the 930, which is coming in few weeks.

At least you know that the 930 will be available... México hasnt recive anything since 925 and the 1020 :( I have a 920 with wp8.1 and its still awesome but in a few months I will have to renew my contract so I would love Mclaren x)

I'm on AT&T in the U.S., and currently have a Lumia 1020-- I love it, but I definitely need to move to to something with a more up to date processor soon. I'm backing on the McLaren! My upgrade is in December, so I should be in time for it.

Nobody knows what McLaren really is or if Nadella won't just cancel it. He seems to be in the mood right now to shut down hardware projects(see Surface Mini).

I dunno, it was really just that one thing that was canceled, as far as I know. And I guess I'm just naturally optimistic... I wanna believe, you know?

Yeah. He's just gonna shut down new phones /s

Well alright, you're free to think that, but I'm not making any judgments til I see for myself. And if it doesn't work out, I'll just get the green 1520 for my upgrade, I guess.

Sorely tempted by the 930 in orange, but waiting to see if there is going to be a surface phone for the end of '14!

I'm kind of in the same boat. I made the mistake of reading some of these rumor stories and discovered the McLaren and naturally I want that. I was due to upgrade my white 920 to an orange 930 next week now I need Cortana or some other entity removed from my dilemma to assist in this decision.

You do want that. Unfortunately you have to wait, as do I.

Got the 1520, don't think I'll get the 1525, but the McLaren. 1520 is a little to uncomfortable for the pockets, but is an amazing device!

I enjoy my Nokia Lumia Icon, I'm just waiting for Windows Phone 8.1 to come out

Why don't you update now it's very simple to do

I just recently upgrade to Lumia 1520

Nothing really worth buying this close to new hardware.

Recently bought a Lumia 1520. While it meets my expectations I will jump on the next big thing.

Waiting for new hardware. I love my 920 but I really wish it had a microSD -- I like to keep a good selection of music on the device for travel, so that limits apps.

Really, scumdog? My daughter is the music queen with over 1000 titles on her 920. Only hogging about 5 GBs. Meanwhile, I have 150+ apps on my 920 and only using about 15-16 GB. I am trying to imagine your music collection...

I want the 1520 to come to Canada.

Nope. My Samsung ATIV S is still perfect for me. :) Posted via the WPC App for Android!

I agree.. Stupid radio problems, chuggish speed, just became a battery drain, freezes.. Only saving grace is microSD card.

I also own a ATIV S and it's a fantastic Windows Phone! Waiting for my next new phone next year! M$ Surface Lumia "aka Lumia 940"

I was all set to bite the bullet, ditch the 920 and get a 1520.... But my fiance didn't qualify for Next so I'll wait a little longer and hope something I LOVE comes out since neither really "wowed" me

Will be getting my wife a new phone soon. Don't know if she wants a WP. A couple apps I wish to see haven't showed up yet. Amazon mp3 and Amazon video. I have alot invested with Amazon and wish they had apps available for WP. Love my 928, but still a few key apps I'm missing.

Just wait for the Fire phone then. Sounds best suited to your needs.

I'm actually going to check into it. Might try it out. Hoping to continue with WP, but might have to swap.

Waiting for 820 successor "830"

ATIV SE is one heck of a phone, it gives you a memory card slot & it also have a decent camera.
The only downside is that you can't get Nokia exclusive apps (but that is easily fixed by interop unlock lol)

I just a got 625. Not planning on changing handset just yet, although the 630 has got my eye.......

I'd love to buy something new but there isn't anything better then my 925 for T-Mobile and I am NOT switching to one of the other carriers.

thats why im waiting for the mclaren, its gonna be a tmobile phone, but yea, my 925 has me satisfied til then.. absolutely love the 925 body

I would like to buy something looking like Nokia Lumia 930/Icon but with smaller screen and lower price. Now I have Lumia 920.

Yes please god a 4,3 inch Lumia with processor camera ram all things same as 1520 just screen size is smaller and micro SD slot and 4000 mah battery

That's crazy. You expect them to fit twice the battery and micro SD into a smaller screen size? It would be like an inch thick!

Same thing I thought. Why you need a battery from hell with such a wee screen?

Cos the battery life on these devices is pretty shit lol.
And the micro SD, don't even need a slot for it, have it snap into the backplate with contact on the phone, that'll be all of 1mm, with room for multiple cards too.

Waiting for Cyan on my 925... :P

+625
Want to check if the browsing experience improves. Eying the Nokia X2 series, 4.5" screen size.

Me too , better specs for less when compared with the lumia 630 , i just don't get why they couldn't have put WP on it , i mean the hardware is compatible for all I know . ( snapdragon 200 )

Have the Icon and would consider McLaren if it is compelling enough.

How dare you say that have you not heard that practically everyone on wpcentral is in love with the McLaren. They live it so much they actually don't now anything about it and it could just be a concept phone but everyone is upgrading to it. You wait for it to turn out to be a mid range phone ha ha ha

Vaporware has a tendency to do that to people. It may very well exist and be really nice but in the end, it's about getting the job done. I can only imagine how many people have buyers remorse after the build up to the latest and greatest iPhone or Galaxy. When do you suppose that they will realize that the wearable industry is best suited for sex toys? Think we will ever see an iDildo?

InlineV, there are sex toy apps for iPhones (although not highly rated)... And I see runners every day with strap-ons.

LOL! Some small part of me has been changed forever with that image in my mind.

Nokia Lumia 1525 coming soon?

Have a 1020. Content with it until my contract runs out in a year. I know a couple people that are, and have been, waiting for a while though. They'll probably splurge in November.

I have a 1020...and ill early upgrade in November :)

Love my L1020 and will upgrade to new hardware if something better comes along but will not upsize. Would rather downsize, my L800 was a great size.

If tmobile gets a 1520ish or iconish looking device then yes I will.

Waiting for a new flagship on T-Mobile, which might not happen for a while. Thinking about going iPhone 6, just to try out iOS for a while.

I've actually for a split second thought about going back to iOS , and then slapped myself. The new features aren't worth it unless you own a Mac machine of some sort. Which I never will.

Love to get one now if any of the services providers in Canada carried them...

The last proper Windows Phone we had in Canada was Lumia 920. Two years ago, then last year 1020 released but its pretty much same as 920. No latested Windows Phone in Canada since more than 2 years. Its a fucking joke. I don't even know what Microsoft's plan is. But this is just insane.

Sorry, I have to ask, what on Earth is wrong with Canada? I visit loads of gaming and tech sites, and I frequently see Canadians bemoaning the lack if decent tech that arrives with them. Seriously, why is it that they/you get so stiffed on so many things? Particularly things that are in abundance south of the border.

My only expanation is that no company thinks of us as an actual Country. There is no legal region why we don't get this stuff, and 90% of our populace lives within 100km of the US border so they can't use the exuse of "Canadas populace is too far spread out"

It is something I notice very often, so I kept meaning to ask. Bizarre really.

Canada is a country? I thought you guys were just a bunch of squatters that huddled around the Alaskan pipeline.

While I'm still digging my Lumia 920. I'd like some new hardware options up in the Great White North.

2 years? 1020 is only a year old.

I've been testing out a Lumia 822 for the past couple weeks and am seriously thinking about ditching my BlackBerry Z30 and going Windows Phone for good. I'm waiting to see if Verizon will get a good 6" WP phablet similar to the 1520. For now, I'm pleasantly surprised at what the 822 can do for being a mid-level device.

I've heard they'll be getting the 1525, which supposedly is a 6 inch phablet style phone with micro SD! I'm waiting for that! I had 2 different 822's, great phone. Currently on a 928!

1320 is already a phablet style 6 inch phone with sd card for a bargain price.

The Nokia Lumia 1525 is rumoured to be on three US WP Carriers

Will check out the so called McLaren. If that would come only with some 3d gestures nothing else(hope I am wrong), then the 1520 is perfect for me!
6" FULL HD. Can't resist that

Will keep using my 920 for some time longer, the 930 just does not seem quite enough of an upgrade. Maybe the McLaren later this year.

I had to get my wife a used 925 from T-Mobile for $150. Her 8X broke so it was out of necessity.

Owner of a basic 620... praying for some cool WP for Canada...

Got 1320 temp but waiting for proper phone

I'm buying two Nokia 635. Waiting update 8.1 for my NL 925, and gettting NL1525 and McLaren.

I don't mean to be rude or anything but, why do you need so many phones?

I'm upgrading my entire family's phones and we're six, and I need a spare one for a backup.


920 owner since it launched. Waiting for the fall to see what's good.

Actually I am waiting for something near to perfect .....1520 seemed a perfect hardware but due to its bulky size it was just not that.....then came 930 but its battery seems not enough to support quad core and 441 ppi ....so sth should be der a mixture of these ....a best of both worlds

Waiting for new hardware and SD on Verizon

Will be waiting Sam for Lumia 1030 ( McLaren) I think unless my addiction to Lumia gets the better of me although would rather a 1520 than 930!!!

After seeing the poll results I think I have to wait for the McLaren. Why doesn't people want the 930?

930 pre-ordered and waiting for delivery. Cant wait......

I'm thinking on getting the 930 within 2 weeks. But the results were showing. I think the poll should have made people choose what phones they have first. Like me with 920 I can't wait 6 months from now. But people who recently got a 1520, can easily wait for McLaren. Right?

Yes, that would make the poll results more relevant. Also, it would be interesting to see what % are waiting due to currently being under contract.

McLaren. Not interested in any of the latest hw.

Was in two minds whether to upgrade from L925 to L930 or hold out for the 'Maclaren', then decided why not, will be able to pass on the 930 to someone else later on. In the end, scored the 930 for just $240 so have no problems paying up for the 'Maclaren' if available in the next 6 months

Brilliant, someone who thinks like me, yeah :D But, keeping my 920 and getting the 930 for £9.99 on contract. Then sell both when a new must have device comes along. Have pre-ordered the 930, in orange, and awaiting delivery ❤

Waiting. Also, "'McLaren' and it is 3-D based interface"?

Why would you be interested in 3d? Every other manufacturer that's tried this has discontinued it. Also, the gimmicky Samsungs hover over the screen and tilt the phone is not practical. Like tilting your phone forward to scroll webpages, then you cant see the screen because you've tilted the phone! Just wondering what you are expecting?

I'm waiting on new hardware, probably the 1525.

If i get the money I will buy a 1520. Otherwise I wait. But I really want a 1520. SD card is a must on my next device, period.

Lumia 822 owner here. Looked at the Icon but lack of Glance & Double tap to wake was a deal breaker!

Double tap to wake will be enabled on the Icon with Lumia Cyan firmware.

If we ever get cyan update

Considering I got the Icon in March, the next Gen is what I will wait for.

Waiting for the mother f....r WIndows Phone 8.1 Im kinda piss off, because nobody says nothing. Here on WP Central they are talking about wonderful apps for WP8.1, and the beautiful thinngs on the WP8.1...but no one talks or ASKS to carriers about the fucking update.

have you heard of the developer preview program?

Yes, and sucks. I downgrade to WP8 because i hate the large list of bugs. And the battery. We need the nokia firmware and not onlye the update.

List of bugs? -- interesting ... anyway, sounds like you like to bitch.. alot!! haha Actually if you look at the v number -- same as the released v number for 930. Of course, as you so eloquently stated, cyan (firmware) hasn't been released yet (or is just starting to roll). Personally I'm very happy with 8.1 -- but as most on here -- always ready for MORE baby!!!! Enjoy your day

The 8.1 dev preview is fantastic on my 1020.. definitely doesn't suck!

It does have it's quirks though. I agree with vansiv, I hope cyan fixes those issues. Though I know it wont fix everything...

How long ago did you downgrade? The first version had bugs for me, but it's had a couple of updates and works great now.

Same here, had a couple of hiccups at the beginning but no problems now. I have a second phone on W8 and the two do not compare. So I too would suggest the Preview for Developers.

Waiting for something better. I refuse to get an Icon without Glance.

Same as me! I love glance.

Exactly -- I have a 925 (battery life could be way better), but to go to Icon I feel would almost be a downgrade (plus it isn't on AT&T).

At the moment waiting on new hardware with a fingerprint sensor. That's gonna be a big deal to me. I may even jump to an iPhone if this Fall's phones don't show up with one.

Why is that so important to you?

I can see waiting for the glance screen, especially if you've already had a device with it and the latest device does not. That makes total sense because you want the best of everything Nokia/MS offers for Windows Phone. What of the fingerprint reader though? Has this been rumored? I'm surprised that you would be waiting for that without knowing whether it is even coming or not. What do you know that I don't, LOL!

I would suggest trying the fingerprint sensor first. In my experience it does not work enough times to make it really annoying!

Waiting, and hoping, for next generation 1020 and 1520. Or any other goodies coming out of Nocrisoft.

I'm a student, don't have much money, bought the bestselling lumia 520 last month by myself and loved it ever since!! I'll definately upgrade if I have more money :D

Waiting to see McLaren before making my decision.

i got my L928 last june so ill have to wait but def be jealous if some really nice hardware catches my eyes. but then again even better hardware more features could come when its my time to upgrade, ill just have to envy others till then...lol

Can't wait for the new hardware! Will get a McLaren when it comes out, assuming the rumors are true and it comes to T-Mobile USA.

Waiting for new hardware. My HTC 8x is still alive

The 8X is a powerhouse. I'm holding onto it until HTC releases their "W8" device.

Same here. I'm willing to try out a Limits but the 8X still feels quick and modern so I'll hang with it til I see what's up next. I'm also not into the larger devices or Android so no chance of going that direction. The next iPhone, I don't know. I'll have to wait and see but so far I'd like to see how far WP can go.

Proud owner of a Lumia 1520 can't go back to something smaller so waiting for 1520 successor.

Currently on 920 but my life would not be complete without that 1520 of a beast

Really liking my Icon. Just waiting for Cyan. I'll be waiting for a while...

sticking with what i have until its broken or stolen

Just got a 925 from an insurance Job, I lost my 920 on holidays, pretty Slick phone but they sent me the 16 gig model!

920 has to be the best phone design ever, imho. With the wireless charging built in I could never go back to usb charging. A really solid phone too, mine has had a few serious knocks and just one mark on the back! 2 years old now and still going strong, with 8.1 preview for developers its like having a new phone. Enjoy :D

I have a 920 on ATT, Day one purchase. I would really like something close to, if not the exact same form factor. I am not really interested in a 6 inch phone. As soon as a nice sub-5 inch screen phone comes out for ATT I will get it. Not going to lie, I am a bit upset the 930/Icon did not come to ATT. I would have had it Day one

I was going to wait for something like the McLaren, but then I won a 1520... pretty happy with it and I think I can hold out with this thing for a few years... Unless I win a newer one.

Would like a 1520, but I am on Verizon. I like the Icon, but I won't get one because it doesn't have a micro SD card. Sticking with my 822 for now, or might switch to (god forbid), an iPhone.

Doesn't have micro SD either.

I was referring to the iPhone. Saying that it wouldn't be any better that way.

Oh yes, you're correct there, but then, I wouldn't have to worry about a lack of apps and accessories.

Yeah. I'm not saying that the iPhone doesn't have advantages, but if micro SD is really a deal breaker on the icon I figured it would be on other phones too. Also a 32 GB iPhone is $100 more than a 32 GB Icon. Just some food for thought.

A 32GB iPhone is $100 more than a 32GB iPhone? LOL You're right about the lack of the mSD on iPhone, but hell, if Verizon/Nokia/MS are going to constantly gimp their customers on what are supposed to be flagship WPs, then effe'em. I can get more value from the crap Apple is selling and I wouldn't have to hold my breath waiting for apps to appear, official or otherwise.

Haha. Oops. Edited that. Meant to say Icon. I'm also getting tired of the carrier BS.

Haha...yeah I figured as much! The carrier BS is a big part, but also MS's history of constantly breaking apps. Music is probably the biggest thing I use on my phone, but right now it's busted. I've heard of some of the news about the next iPhone, but since I would be a total n00b in that market, it'll take a lot of research to figure out what the hell they're talking about, and to separate wishful thinking from fact. My biggest gripe is that the current-gen iPhone is just too damned small, so the talk about them releasing one with a larger screen would interest me. I've already decided to give up on the Surface line- the RT's are just too limited and the Pro's too big (SP3 would be a nice desktop replacement, but at its cost and lack of upgradibility, no thank you). Plus, I one of the hobbies I have (aviation), EVERYTHING is made for the iPhone/iPad, so.

You made some very valid points there. Let's hope that the Nokia employees that now work for Microsoft can help change the way things work.

My 920 is plenty good enough for me although I might replace the battery soon. But the 1020 successor will definitely interest me.

Perfectly happy with my 1520. There needs to be something really awesome to make me switch and so far I don't see it

Been waiting since January. Mainly to see what HTC does. Now I'm waiting on everyone. Right now the ATIV SE is winning though.

I'm a lumia 800 owner. I don't think I can wait much longer. I'm getting the 930. It does all that I need

Waiting for new hardware 920 user

Verizon surprised me a few weeks ago by offering early upgrades on all of our lines. I thought about jumping on an Icon to replace my 928 (which is not quite a year old) but we weren't eligible for Edge and I didn't feel like getting locked on a new contract when I know McLaren will be out in a few months. Assuming that early upgrade offer stays until then, I'll be able to get it right when it comes out.

Waiting! I can't give up this beautiful Icon..

Waiting to see what T-Mobile comes out with next, but for now happy with my 920.

Just bought the Nokia 930 and that's the last Windows Phone I'm buying. Unless Sony comes forth and releases WP flagships in the future, the Nokia 930 will be my last Windows Phone only due to the lack of a decent OEM, that produces hardware I trust, to attempt to replace the gap Nokia left.

You don't think that the new phones coming in the fall weren't developed before the acquisition was official?

They were started before the acquisition, definitely. They'll be finished by Microsoft Mobile though. And I'll be dead before I'm ever buying a phone from MM. Even less as long as they're run by Eflop.

I know how you feel as I got my 930 too - the last true Nokia phone. I like Windows Phone but I like Nokia more and it's a shame Nokia isn't around anymore... I'll give Microsoft Mobile a chance since I do find the Surface impressive but I expect them to mess up with the phones.

I feel the same way. I'll probably get the 1520.

Does that mean you will finally leave here?

Waiting for new hardware and new technology of Lumia's phone..
1520 owner.

Gotta good deal on a referb Icon on eBay, so I had to do it. Plus I got tired of my 920 and waiting on at&t to make a move. Plus if the new hotness comes out, I can get it for the discount price since I'm monthly.

Waiting for lumia 730 ;) (720 specification with 1Gb ram)

Ha, add me to that list!
People are going on about 'I got a 1520 and gonna get McLaren when it comes out' and I'm here with my lowly 520 thinking about either waiting for a 720 successor or buying a 925 new or used. :P

Happy 920 owner here. Waiting for new hardware, hopefully later this year since my contract is due in November.

Waiting for new hardware. I'm not sure for another upgrade until November. I have a 920 that off awesome with wp8.1. Hoping on new tech, but if it isn't great I'll just get the Nokia 930, especially if it is cheaper.

Would not change until one phone surpasses my Lumia 1020 completely.

I'll take the supposed Lumia made for selfies. Or Lumia 730, maybe.

I'm waiting foe the McLaren damn it.

Sadly I'm typing this from my day one LG G3. I'm waiting for new hardware Sam, STAT!

waiting for a 820 successor

Same here. I love my 820, but its proximity sensor is giving me some problem since I dropped it and screen got shattered pretty badly. That being said, I am patiently waiting for 820 successor or "true" 920 successor.

same here, lost my 820 and I absolutely loved it maybe then i'll have time to buy it : - )

Waiting. I'm happy with my 1020.

I'm at least waiting till November when my contact is up. So I'm hoping some new stuff us out near then. My 920 is starting to fall apart. I'm also considering going up to the larger device. But I wanna play with it in store first.

Its*
And I'm waiting for McLaren :)

Love my HTC 8XT, have always dreamed of an HTC One running WindowsPhone. Now that it might happen with the HTC W8 (HTC One M8 running WindowsPhone 8.1), praying it's on Sprint or Dev unlock version if not.

You, sir, understand me perfectly. Everything you just said is how I feel.

Waiting for next gen of hardware and despite how roughed up my 920 is, at least holding out until feb or later to at least give this one 2 years. Hoping for a second gen 1020 with aws bands (though most CN phones seem to have them).

Well i had my 920 for more than a year, but there's no difference at all I'll wait for something bigger.
Also there's no stock in Mexico for better phone , I've looking 4 month's for 1020 and there's no stock anywhere else

Waiting for Lumia 620, 720, 820, and 1020 successors.

No one wants another Lumia 900 fiasco. Purchase and less than a month, boom Lumia 920 comes out with windows phone 8. I even remember the commercial for the Lumia 900 "the beta test is over" joke is on me I guess :)

I'm hoping my 920 serves me till end of next year

The 930 is nice and all but I don't think it is a worthy upgrade to my 920. Same with the 1520. (both of which are not available in Canada). I for one am waiting for new hardware and will continue using my 920. 8.1 makes it feel like a brand new phone.

920 here waiting to see what the "McLaren" has to offer.

I have a 920. The 930 isn't good enough to upgrade into. Besides my upgrade date isn't until new hardware arrives hopefully in Nov. So what's out now for me will be to old by then. Considering how much I like my 920.

I'm getting my Lumia 930 next Thursday the 12th, can't wait

No choice but wait on Tmobile to get new phones or WPcentral to go ahead and send my new one to me. :)

Just got me a 1520 last June 20th. A 1320 a couple of weeks back. And still enjoying my 1020 which I got as a gift last month (June), and my trusty 920 from last year...
Waiting for the 1020 successor. Although a local shop is having a SALE of the 1520 for only $300 (SIM unlocked and no contract) which runs until July 18th and I'm considering getting one again.
-I collect Nokia phones ;)

Waiting for McLaren or whatever the new superphone is. I want an S5 killer. And it better be good.

Microsoft will be eyeing these comments to gauge interest upon whether they want to orchestrate a leak or not. I know how these things work *puffs cig*

If they are I doubt they'll listen

Nah they do
Slowly
But they do ;)

Well, by today I am owner of L930 :) I will just swap SIM card tomorrow and will dive deep to WP waters :)

I want new tech in a WP but considering the pigs ear they made of the 930 I'm no longer confident in release schedules like I was when I got my launch 920 so I recently got a 1520 which should see me right for a while.

Waiting for the next flagship (tho IDK what to do, it will be too expensive), a phone which will be a mix of 1020's camera (and even better) and 1520's specs (also better). 3D tiles and other things are welcome.

i have the 928 and love it. Ill get whatever is newest on Verizon next summer when my work allows me to upgrade.

Canadian 920 owner here. We might have a colony on Mars before Canadians get a new flagship.

By then, WP will have 5% of US market!

Same here, and I have no doubts of that.

I'd consider the 930 from my 1020.

I love my 929/Icon, I just need the 8.1 update...

Nope. Sadly I'm done. IPhone 6 or nexus 6 will be my next. I hang on to my Lumia 820 for dev purposes but I have fell out of love with constant loading/resume/xbox music/missing apps/ beta apps/web wrapper apps/ where are the top games?

+1 been waiting for update for two months now - no uk release, software is good but not as polished or intuitive as other os on the market - would love to have experienced 8.1 but collecting my Sony in the morning

I am waiting for Surface 3. Don't need PRO. But maybe it's called Lumia tablet, who knows. Microsoft is changing all the time thats why no one develops for Windows. Microsoft is bloody slow.

While i initially had my heart set on the 930 when it releases here, a crazy price drop for the 1320, 1020 and 1520 just started here in the Philippines until the 18th and At 75% off, it was too good to pass up! So i ordered the 1520 which should arrive within a week. :) Currently have a 920 btw. :)

I think I'll wait for the Lumia 950 to come out first then I'll get rid of my 920.

Owner of a 920 think im gonna wait until the next flagship. 930 is almost 5 months old.already seeing as its basically the icon.

Looks like I'll be on my 1020 for a while.

Split between the McLaren and the ATIV SE. I'm thinking about the SE because I assume it would be really easy to add it to the list of InteropUnlocked devices.

Waiting for....
1. 1020 successor with similar to but way better than the 1520's specs (including USB on the GO) and 8X or more lossless zoom...and MicroSD is a must.
2. Dual SIMM low to medium cost Lumia with front facing camera.
BTW on a different note, I am still waiting for a real file manager including network support and printing capable.

Support for polls in the wpc app?

I still use my 928 & 4s in my cars too...

Waiting for my contract on my 920 to be up in November. Until then, the 920 is still great.

Waiting for NEW HIGH END WP hardware. I'm also thinking of getting an Android phone, but not to replace my WP.

Go for a Sony Android. Believe me, you WON'T be disappointed (worst case scenario, you won't want to go back to any future Microsoft hardware)

None on AT&T, and if something happened to it, it would be very hard to repair, as I would probably have to buy an international version. I'm thinking of getting either the M8 or G3, or waiting for the next Moto X or Nexus phone.

Ah, you need a carrier... That's a pity as Sony has by far the best Android hardware.
Well, then I'd wait for the Moto X2.

Original 920 owner here. Would love 930 but waiting for McLaren

Impressed with 930, but for the missing micro SD. For me micro SD is must. With an 820 now and 1520 is too big for me. Hopefully 830 ?

I'm waiting for McLauren. I've seen how Microsoft abandons an operating system mid stream. No way I would buy aWindows Phone at this point that starts behind McLauren..

1520 still running strong!!

I'll buy a Lumia 820 for a very low price next week. :)
(Previously I had an Optimus 7, but it broke. :( )

I'm pretty sure McLaren will be a disappointment. For a phone to impress me, it needs to have 3d touch along with SensorCore, glance, double tap to wake, removable back, micro SD card slot, dual Sim, led indicator, waterproof, no frucking 512 mb ram, front facing cam and back facing with 20 megs, heartbeat detector, and fingerprint reader. Posted via Windows Phone Central App

I have an HTC 8x which has surprisingly been my favorite phone to date. The size, shape, and color are just perfect. The icon tempted me, but I want the McLaren. Especially if the camera is on par with the 1020.

Waiting for a top 8.1 device with a micro sd slot.

Same here! Hopefully we a 41mp sensor!!!

Micro SD up to 128 GB, 64 internal memory, 41 megapixel, gorilla glass, dual cam, atleast 2GB RAM , supersonic high tech display i mean High end 3D display. this would be the most powerful smartphones in the world.

Waiting for the 1020 successor or a new high end phone - I have the best wp mobile out there: The 1520!!!

For me, I got my eyes set on the Lumia 930. It's a worthy machine even if am able to buy em after a year. Just bought the 520 after I lost my s2 and I must say am impressed with what the wp8.1 preview has done for my little new beast. +520.

Concur. I think the same about my 520.

Waiting for a successor for the 1020 or the rumored McLaren. Wanted a 930 when they revealed it, then realized its already and Verizon and I can't have it, so blah ill just wait for new hardware.

After getting an Icon on launch day and a Surface Pro 3 on launch day, and that after having an SP2 for six months, if I LOOK at another device I'll end up in a dumpster somewhere northeast of Atlanta.

Waiting to see if the T-mobile 1525 rumor is true. Otherwise, I'm switching carriers.

T-Mobile needs to step up it's game

Not anytime soon. Just have make do with old 1520 : )

920 here, but waiting to see final specs for the 1525 before deciding on a 32GB 1520 or 1525

Waiting on my 2yr Version contract to be up.

Waiting, at the moment really happy with my 925, maybe something in 4.5".....

I only got my 520 2 months ago

I will stick with my 1520 and waiting for a next 6 inches screen phone with at least the snapdragon 805 or more !!!

Pen support and snap mode.

Definitely waiting for new hardware. The requirement of which will be a screen 5 inches or less and have either a micro SD slot or 64gb of storage.

I'm struggling with this, for now I'm looking in buying the 630, but if new hardware is coming with equal price and better hardware I'd regret buying it, but I want a new phone so it's really hard to decide for me.

Always is coming something new and better, that's the problem with the technology

Yeah, that's a real dilemma, if you bought it it's already outdated. But if something is coming in the next months , thinking about buying or waiting is harder than if a new device needs longer to come into the stores.

RAM and lack of physical keys are a deal breaker for me. They save on production costs and can't throw in more RAM?

I searched all over for a QWERTY slider phone that I'd really like when I left Sprint and my LG Lotus couldn't go with me. I finally found an HP Veer that was good enough for texting, but the Web OS had already been anihilated by ATT, so it wasn't good for anything except calls and text. Last year, I bought myself a graduation present: a Lumia 920. At first, I did carry a stylus with me everywhere. The keyboard and my fingernails rendered me a very slow textist. Now I've got 8.1 with Word Flow. OMG. This is soooo much faster than typing anything on a physical keyboard. Love it. Love it. Love it. My 920 has 1 GB of RAM and I've yet to find any apps that won't run on it or any lag when running multiple apps... It doesn't sound like a lot of RAM, but this isn't a laptop running desktop apps.

But my new phone, at this time, would be a Nokia 930. Just waiting what it is that wile shake the phone world.

I'm waiting for new hardware. Its taken Nokia/Microsoft far too long to get the 930 distributed. I'm expecting amazing things from Microsoft in the mobility world in the next 6-12 months so I'm passing on the 930.

Buying a used 1520 in the next couple weeks to hold me over to the 1020 replacement arrives. Posted via the WPC App for Android!

Will jump with new hardware if it drops on tmobile. Also trying to pick up a 1520 til then!

Waiting for a 930 type phone +/- but with expandable memory , sucks that my little 625 can and the big expensive 930 can't !!!

New hardware isn't going to compensate for the shortcomings in wp8.1. Expected much more. Not going to get a new WP device until I see what WP9 brings, and until then moving back to iOS for the year.

Waiting for something that will take photos as good as my L1020, but is faster (not just "Seems faster"), has a microSD (PULEEZE!) and possibly a larger screen. Next subsidized upgrade isn't until Jan 1 so my timing will be pretty good if I can wait that long...

I'm so totally waiting for the next 1020, just in case Mclaren doesn't sway me.

Waiting for hardware that ships with threshold :)

A 1020 replacement with SD card support, is what I'm hanging out for.

Waiting for a freaking Lumia on Sprint. Like the Icon.

Currently on Verizon with a Lumia 928... hoping for the 1525, 6 inch phone with SD expansion. Hoping that they release on multiple carriers at the same time!

1525 or the McLaren or switching to Android if threshold leaks don't seem impressive

I'm waiting for a 822 replacement or at least a WP 8.1 phone with a sdcard, wireless charging, glance and a decent front and rear camera with a flash.

I voted for other in the polls, although it might also be waiting for new hardware, I have the 1020, so im waiting for a successor to that, im surprised the 1020 doesn't have a quad core processor, but it still works reasonably well, but hey, there is always room for improvement, bigger processor, bigger battery, bigger screen and of course some of that amazing camera technology we all know and love, water proof and sound enhancements would be good as well...

Give me 128GB internal, 128GB Micro SD Support, 8-Core 2Ghz, 4K Display, 4GB RAM, more touch points than all my fingers and toes can handle, the ability to run Watch_Dogs on ultra, and I may consider it. Yeah, I have high demands, but who doesn't these days?

So what you need is a phone version of the surface pro 3.

Waiting on new amazing hardware with microSD, replaceable battery, fast processor, high resolution screen, and the most RAM possible, from Verizon.

Waiting for a direct replacement for my 920, but I'm on att so that may never happen since the no longer support Qi wireless charging..

I'm waiting it out sticking to the 1520 for now

I'm hoping to avoid reentering a contract so I'm just looking to upgrade my 520 to a 920 or 1020.

Going back to iOS once I can part with my 925. It and an android phone I've had in the past just don't make it to what I need.

Nope. Still in love with my Lumia 1520.3 but maybe I'll get the T-Mobile Lumia 1525, if it's a genuine upgrade and still maintains that fabulous 6in screen.
What I'm really waiting on is a proper Windows 8 Tablet from T-Mobile.

Been thinking about getting the international 1520 with Qi charging, but haven't pulled the trigger. Happy with my 1020, so I can still wait until there's something really compelling...

I've got a 1520, I'm waiting for something as big with 3D touch...

My 822 is 18 months old and I see no urgent need to upgrade. Works great for me as is.

Me too. Till, the end of the year, and then only for something great.

Waiting for new hardware before I get rid of my trusty 920. Hopefully ATT doesn't screw up the next flagship like they did the 1520. If MS doesn't start quickening the pace of releasing a high or mid range phones I think WP os doomed. We see all the reports with the market share dropping and no doubt the drought of new handsets is playing a big part.
I understand they have to get the low end covered but without a high end device forget going up against iPhone 6 or the Galaxy.

Waiting on new hardware for Tmobile so I can leave. This Lumia 920 was easily the best phone I owned, but I need to get off of ATT!

Lumia 930 is already old. I wait for the next one hoping it wont pass a long time from presentation to availability.

Looks to me that MS is abandoning Windows Phone, so no I have no plans to get one. I'm probably going to get the next in line after the Nexus 5. I am thinking about the iPhone 6, but I really prefer Google's native experience on Android.

Wont be changing till a 1025 or 1030 come along.

Waiting for a 930 type device, but with SD card support.

Waiting for a mid-tier with a 720p display. Superman / Tesla?

Waiting for something smaller (4-4.5 inch) and with better specs than the Lumia 925.

I am happy with my Lumia 1520.3 and don't see even the 3D Mclaren luring me to upgrade.

user of 1020, waiting for a new 1020 :D

My 1520 has along great nut as soon as their is att version of the icon/930 ill probably male the switch to a smaller screen. The 1520 size has grown on me but I think long run something slightly smaller would be better, for me at least.

Waiting until my contract end :S
a very yellow 720 owner :D

I'm fine with my 1020 for now especially with 8.1 DP

Enjoying my 1520 minus the garbage music app, xbox music. My dream phone: 5" screen 1080p or better thin like the 1520 WP 9 SD card slot

I'm happy with my 920 WP8.1, but maybe I'll get the 930, when it arrives to Mexico.

Waiting for McLaren. The only current-gen Windows Phones available to AT&T customers are nerfed anyway.

Waiting for my (smallish) carrier to get a Windows phone of any kind.... And before anyone suggests that I switch carriers, the one I have is the only one with decent coverage where I live. Posted via the WPC App for Android!

Loving my Lumia 925, sexy beast.

I just upgraded from a Lumia 920 to 925 a few months back....i love windows phone 8.1, BUT I just ported my phone number to an LG G2...simply for the built in remote control....when someone does this with windows phone, I will be back I suppose...been an avid windows phone user for over 3 years with multiple devices....i hate android, but my kids lose my remotes constantly lol

I want to understand what my options are going to be. Know with Google and Apple what is coming and likely when. Think Microsoft needs to be more open about the device roadmap and where the 8.1 Update and "Threshold" fit into the picture. Also hoping with the acquisition that the Lumia numbering scheme gets streamlined. Moto and Nexus are good examples of providing some simple options.

Waiting for something truly compelling that isn't low end, or niche high end. With their mid-range being neglected somewhat, they haven't released anything that's really appealed. Especially when they release supposed higher end Handsets that lack features my clunky old 820 has right out of the Box.

Waiting to upgrade from my Lumia 620 -- the 630/635 seem to be two steps forward and one step back, and the 930 is only just coming out here in the UK, so I'm holding on to see what gets released in the autumn.

I will upgrade from my 925 when T-mobile gets a new high end Lumia (900 series) assuming that it has a sub-6 inch screen. Depending on the timing, I just might hold off and see what Apple releases, though. If they go bigger, then I might be tempted. Just to look, that's all. ;)

My situation; trying T-Mobile for a bit now signals great ~ good, my area(s). Very slow in WP arena. My last call I asked to forwarded to the person that could take this type of info/request. Nice lady understood, I can maintain a consumer relationship, without the devices I need. Shortening the story, got several others to ring the bell @ TMo, is the 1521, and 2520 going to happen. . . Call TMo tell um' you want WP. Tell um I sent ya. ;)

Waiting for sure. I love my 920 and the 930 isn't enough of an upgrade

I hope my 920 will work one more year...so i can buy the 940 :D

I'm on a budget, so sticking with my (almost) two year old 920 and going to get the budget-friendly 6-inch 1320. Got a new point and shoot that takes better pictures than my phone so I don't mind downgrading the camera for a lower price off contract.

I bought the 520 outright as a stopgap from my Lumia 900 so I could get onto WP8.x and wait for something new to come to Canada. The 930 has taken way too long, there will be new iphones and Androids available immediately after announcment on all major carriers by the time there is a current competiting flagship Windows Phone that ever gets to Canada. I think I'm almost done waiting for Microsoft to give Canada a flagship like McLaren, I almost don't even care which carrier although Telus would be prefered. I've had to buy all my Windows Phone's outright due to lack of support. Windows phone is equivalent to .07% in my market for these reasons.

Waiting for an ANYTHING for SPRINT successor!! A Nokia to upgrade my 8XT would be a wish come true!!

likewise, except I have an ATIV and my patience is running thin

Waiting for WP9, proud 920 owner since day one.

Definitely waiting for HTC W8

Will wait for the McLaren or the 1525. 3D Gesture seems like a nice feature to have.

Waiting for a 1030 with qi charging. The 3d gesture business is not interesting me in the slightest though. I am aware I am commenting on a rumour, so I am willing to be won over. But, currently, they can dump that and NFC, and chuck in a beefy battery.

Bought a 1320 two weaks ago, however I'm waiting for a new phablet release, to buy and use the 1320 as a secondary phone, which is great by the way...

I've had my Lumia 920 since last Christmas and have been wanting to upgrade for a while now, it seems like not many options are available in Canada though :/. My mother has a 1020 but I much prefer my 920 over it! I'm so tired of things like this coming to Canada so late, being the closest country to the states I would expect more devices to come our way quicker than this.

VERY happy with my lumia1520

Upgrade is in December so I am hoping for new hardware by then which should happen.

I Just bought my new icon :D

Waiting for a true successor to the 1520. We'll see what comes out in the next year. If the 1520 gets a windows 9 update, then maybe I will use it for two more years.

I need something special to take me away from Lumia 1020.. Quad core isn't enough. To make me change. It's not really much faster

I want to upgrade my L620 to another low-cost WP, but more than 4.3-4.5" is too many for me!! And the actuall options (Lumia630) is like if I was downgrading (loss front camera and flash!) definitely wait for "Lumia 730 or 830". Grettings from latinamerica.

I'LL keep my 1520 & 720 . Will wait for McLaren and see wat it is upto.

925 owner -- to go to ICON would almost feel like a downgrade (no glance) -- so waiting for the next big hardware update -- MORE MORE MORE!!!! :>

Waiting for the new fall lineup. My wife's iPhone 4S is wonky and may not make it until then. If AT&T offered a "935" with a Snapdragon 805 tomorrow we'd have two new phones. Sigh...

I'm still very pleased with my L920, if it had a better camera and external memory, I'd love it even better. That's why I'm waiting on new hardware, hoping for a great device with external memory.

Just picked up the Nokia 1320 - updated to 8.1 and loving it!!!

Contract is up at the end of the year. So if McLaren os out then happy days

Wanted the 930, bit alas, no glance.. Dont give a damn about micro SD, removable battery or wireless charging, but don't want live without glance now I've tried it. waiting for the next Gen or 25% price drop on 930 (so its where its supposed to be in my opinion)

I see no reason to upgrade my 9 month old Ativ S. I just need the Samsung firmware to fix some minor bugs with 8.1

There is simply no device made yet, on any platform, that can touch the Lumia 1020. I'm so incredibly pleased with this device that it will take a TRUE successor to it for me to replace it. I don't even think McLaren will unseat the 1020, based on what I've heard about it.

Yes I'm on T-Mobile waiting for something like 930

I'm buying the 1520 coming from a 920.

Im waiting for a new device that hasn't been anounced

Hehehe, I'm a proud owner of 520, and for the moment I'm very satisfied with it. I don't plan change it for another six months (at least something bad happens). But when the time comes, the 930 is my choice -with the consequent drop in price-

Already have the 930, 1020 and 1520 but I'm also looking forward to the rumoured 1525 and the successor to 1020.

Would like to see the McLaren kill the high end Android and Ios devices!

Same here. For me it needs to have a big screen at around 5 inches, have a great form factor and low on the weight. Perhaps something special from the OS too to coincide with its release.

Waiting for new mid range phone to come with 720p and 5inch

Waiting on a 41mp micro SD card 805 cpu better battery 5"

Just got my 1520 2 weeks back....no point in waiting for newer phone as there'll be a newer one after that and after that...etc

Waiting to see if they are going to offer an update to the 1020, xenon flash, even if it's on a 20 mega pixel shooter, with enough storage for my music locally (SD card?), quicker loading of the camera app and something with glance.

Own a 1520. Waiting on the 1525.......

I want a 5.5 phone with android quality megaphone hardware and the glory of windows phone 8.1 update 1 or 2 with 3D support and glance. Definitely a Nokia this time with amazing battery life and more choices for quality apps

Sounds like the perfect phone lol

Soon as some new lumia phone hits that sub-100, I'm getting something. 635, 53x, whatever. I have the 521 but with the wp8.1 preview on it... showing it's age :\

My dream phone is 5-5.2" screen 1080p or better. Has wireless charging built in, 20mp or better camera, NFC, better battery than my 925, and looks sexy

Had a 920, now have a 930. Very happy with it: better camera, full HD, more RAM, lighter, thinner...you know, all the things that people were moaning incessantly about the 920 lacking a few months back. Plus, it's green, which is more than you could say about the 920.

New international Samsung hardware would be nice

Would love to see them bring an updated 808 as a wp

Nothing right now is worthy of replacing my 920. Maybe I'll wait for my contract to expire around this time in 2015. The 930 isn't coming to AT&T so forget it (even though I love it), so I guess it's whatever's coming in the fall.

Just bought 1520 again yesterday. Nice!

Would've bought the 930/Icon if it supported T-Mobile LTE so yeah I'm waiting instead. My 920 died so I'm currently on Android. Posted via the WPC App for Android!

My 920 has such sexy looks that I find it hard to replace yet for anything that doesn't even feel any faster than my device. It might end up being the MILF of the mobile space for me. Can't let go :D

Did you just call your phone a MILF????

I am getting a 925 today as an upgrade from 520

Great choice. Really enjoyed mine so far.

Waiting on the Maclaran. Something that will smoke my 920 in both form and function. At the moment my biggest gripe is the weight, this phone is stupid heavy.. Hoping MS have something special, as I'm too invested to have to go back to iPhone again.

Question is, do you know something we don't know? I personally wasn't a high-end device, I don't want another icon or 930 level device and we have plenty new and coming low-end devices.

I'm seriously considering picking up an iPhone 6 in Sept. It's a life changing decision for me as I've been a loyal WP user since WP7. (Except for one lil trist with a Moto G) Anyways the decisions MS keeps making are really making me think about making the leap. I plan to continue to use MS services just on a more predictable platform. It's really got me in a tizzy.

Your probably right but I will never know what I'm missing till I find out for myself. I love Microsoft and Windows Phone but the WP faithful and myself aparently aren't enough to move this platform past the fringes. I've stuck with it and stuck with it hoping that eventually the rest of the world would take notice of this beautiful thing MS created. But the rest of the world has for the most part ignored WP and isn't interested in taking the leap into MSs waters. Its very frustrating but eventually you start to feel crazy if you continue to do the same thing year after year hoping for better results that never come.

Same boat, had WP since the beginning but wanna check out everything come Q4

Have a 521, waiting hopefully for new tmobile WP releases :c

Looking forward to the 1525
-Lumia 822

I'll get one the next time there's a reasonably sized WP device with NFC, wireless charging, front facing camera, and at least 1gb of RAM.
Till then I'm good with my 810 for now.

Waiting for November for my upgrade although I wanna see what there is including other OS's. We'll see...ill have had the 920 two yrs and WP for 4 years by November. Love Windows phones but those Droid phones keep looking better and better

Currently on 925 tmo. Can't wait for any high end hardware on tmo. But really looking forward to McLaren. Could have used my jump months ago but there is nothing to jump to.

Have a 920 since it came out, waiting o, the new stuff. Hopefully something similar to the size of 1520 and able to take notes with a stylus.

Not buying or waiting, I'm staying with my 720 ^_^

Waiting for a new hardware

Obviously the 3-D sounds too promising. I'm holding out.

I'm going November..but it depends on what T-MO US gets.

My contract is available for renewal next month. What better time to have the ability to get a new device than when they're all gonna be coming out?!

I love my 1520, so I'll wait for it's replacement :D

I'm waiting till November/December. :)

I'm still on the Touch Pro 2, but really, really want to upgrade. Since I've got really long fingers / large hands, I need a large phone (preferably with a slideout keyboard.) If the 1525 is real and Verizon gets it, I'll probably grab it, but would love to see a large screen with a keyboard too!

I'm getting the 930 and will get this 'mclaren' too. Currently have 800,920 &1020, 920 with dp8.1 is my daily driver and its still performing perfectly. Love my Nokia's. Cant pass up the green 930 as its the last phone Nokia designed before MS influence.

Buying Lumia 930 this month as soon as it's available here in Kuwait.
Thinking of buying a McLaren by the end of this year.

1020, but waiting for something neat with 4 cores of horse power

Wonder if AT&T will get the 930 and remove half the memory and the wireless charge.... Ala 1520

IM WAITING for stupid T-Mobile to get a bigger flagship phone like the 1520..

Waiting for the next pure view flagship!

Anything that Nokia says coming soon will be like 6 months later. Look back and check when did they first announced the 930 and now then they start to sell globally. They are giving us old specs hardware. Ironically, when Apple and Samsung announced a new flagship phone, it is available within a month if not within a week!

Proud 1520 owner and as much as I love getting new devices I just can't see parting with it anytime soon.

Keeping my 1520 unless something tops I by ALOT! Not just a processor or something

I just bought a Lumia 925 and I like it. Too long to wait for Lumia 930 so the L925 is close to what I wanted. Sleek design, slim, and good camera. It will serve me at least 2 years before I buy a new one.

Really hopeful for a 1530. If the McLaren is 6 inch, micro SD, qi wireless charging,(removable battery??) and comes in Nokia red, I'll buy it. Please MM!

McLaren or the phablet McLaren!

I wish Lumia 830 comes next month so I can buy it

I have the 1020 will be getting that replaced with the MacLaren possibly

Waiting for Lumia 930 to come to South Africa, don't want to wait for new hardware, upgrade was due in May already. Besides, the 930 is what I have been waiting for.

I've got 6 months left on my current contract with my 925 but I'll probably wait another 6 to upgrade. Love the 925 although I must admit, I am struggling with space on it and constantly micro managing that aspect of it. Even a year from now I think I'd be happy to upgrade to the 930 but I'll wait and see what MS produce between now and then.

Nice! I seen a red Nokia Lumia 920 in the wild today in Atlanta, GA! I've never seen a 920 in the wild here before.. :) it looked awesome!

If I'm getting a new WP 8.1 phone , how I can get my settings to the new phone? Does anyone know?

I like 820 but no gorilla glass, then i look to lumia 720 but only 512 ram, then looking for nokia lumia 1520 i thought it would be perfect but no it's too big for me.!!! Waiting for 1520 with the smaller size like 720.

Bought Icon outright on launch, plan to sell it on day the Mclaren is released

Waiting for what's coming out on att in November. Would just buy a 1520 now if I had an upgrade.

Not eligible for an upgrade until Nov. 2015:(

Waiting for new phone, hope one comes soon

Downgrade to Lumia 630? No!
Upgrade to expensive Lumia 930? Big NO! Waiting for Lumia 620 successor...best value, compact size and fully featured device. Unfortunately tiny battery...

Voted for the last option, buy I couldn't care less about McLaren. What I want is a lighter and thinner 930 with Glance ...

As much as I like the windows phone. I have decided to get the galaxy s5. That's a sexy phone

Well I'm sticking with my Arrive and its 7.5

Waiting for at$t to get some new WP . I need a upgrade from the Nokia Lumia 920

Just got a 1520 (coming from an Ativ S). :)

I love my 1520! But I WILL be buying newer hardware when available in US on ATT! Provided its got at least a 5" display or above.

Looks like Canada may get one http://wmpoweruser.com/north-american-nokia-lumia-930-coming-to-canada-i...
Though im not really confident of this aside from the update to icons ic certification which the whole page has been pulled down

I think I'll wait for a 1520 gift from a family member. I have Lumia 1020, but I want something big to play my favorite games, read some books, and watch some movies!! Crossing my fingers