Astro A40 TR vs. Turtle Beach Elite Pro Tournament: Headset showdown
As far as big-name brand video game headsets go, there are currently two wired solutions that stand out above all others. How do they compare in practice?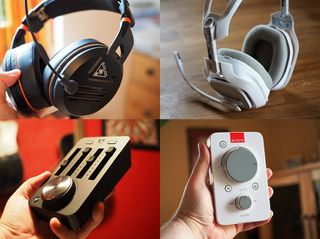 As a Mixer streamer, having mix controllers is a must-have for feeding Xbox game sound into your headset alongside PC sound for mic recording and Discord chat. Thankfully, both Astro and Turtle Beach provide 7.1 surround headset bundles precisely for this purpose. If you don't need the mix controllers, they can also be purchased separately too, and they're both similarly priced, sporting many of the same features.
Whether or not you like the designs of these headsets will boil down to personal preference, but when it comes to the audio, build quality, and technical experience, there are some key differences between the two that potential buyers should be aware of.
So here it is, our first headset battle royale: Astro's A40 TR MixAmp combo vs. Turtle Beach's Elite Pro Tournament with its Tactical Audio Controller.
Spec showdown
Swipe to scroll horizontally
Category
Astro A40 TR
Turtle Beach Elite Pro
Frequency Response
20 - 24,000 Hz
12 - 22,000 Hz
Microphone
Unidirectional with
noise gate (detachable)
Omnidirectional (detachable)
Impedance
48 ohms
32 ohms
Speaker
40mm
50mm neodymium
Weight
360 grams
390 grams
Surround
Dolby Headphone 7.1
DTS Headphone:X 7.1
In the box
Headset, 3.5mm cable,
optical cable,
MixAmp controller,
USB cable
Headset, 3.5mm
cables (x2), optical cable,
TAC controller,
USB cables (x2)
Price
$250
$300
Build quality, comfort, and design
Turtle Beach Elite Pro Tournament (Left) vs. Astro A40 TR (Right)
As far as design is concerned, it'll ultimately fall to personal preference, but the Astro A40 edges out the Elite Pro for me for a couple of key reasons. While I think the Elite Pros look a little less "gaudy" and "gamery," they're both fairly guilty of pandering to that almost toy-like appearance, catering to the idea that gamers want "edgy" designs (maybe they do, but I certainly don't).
The A40s win out though because the exterior plates can be removed and replaced with all sorts of custom designs of your own choosing. Additionally, the A40 comes in both white and black flavors, offering extra variety. The Elite Pros are pure black with odd orange accents, that I'd scarcely associate with a headset, but here we are.
When you're wearing them though, you're no longer thinking about the outward appearance. Both headsets are supremely comfortable, with generous amounts of memory foam, fabric-coated cups that are really pleasant on your skin. The A40 TRs can be customized with thicker cushioning too if you want a more isolating sound experience, to match that of the cavernous cup experience afforded by Turtle Beach.
The Turtle Beach Elite Pro tournament has an odd tension gauge at the top of the headset, which doesn't seem to do anything. The cups themselves can pivot to fit any head shape, and adjusted up and down in relation to the headband. You can also remove the earcups and create a foam "channel" for glasses wearers, which is a nice touch. There's very little to complain about on this front.
Astro's A40s are also very comfortable, but again, probably edge into the lead for the simple fact that they are lighter. There's less metal on this headset, which might impact its durability, however. The Astro A40s just feel a little more balanced too in terms of weight distribution. Turtle Beach could have probably ditched its seemingly useless tension gauge to save a few grams there.
When it comes to durability, I do feel more comfortable with the build quality on the Turtle Beach headset. While it is a little heavier, there's quite a bit of metal to compliment the overall design. Astro's A40 headset is attached to the speakers via a precarious-looking plastic clasp, which does feel sturdy, but it's a little less reassuring than the metal connections found on Turtle Beach's effort.
Set-up experience
Both headsets offer simple 3.5mm connections which go straight into your PC or Xbox's audio jacks if you're not concerned about 7.1 surround or audio controllers. Turtle Beach's Tactical Audio Controller offers a huge array of sound presets, complete with the company's "Super Human Hearing" which accentuates highs typically associated with footsteps and other enemy movement cues. There's a huge amount of configuration on Turtle Beach's TAC, allowing you to control the levels of mic monitoring for chat feedback, a system for removing background sound from your voice, in addition to all the regular audio controls.
The TAC also beats Astro's MixAmp in another way, it's heavier, by a lot. You might wonder why you'd want an audio controller to be heavy, but this way, it's protected against cable tension, causing it to slide around. The MixAmp is very light, and as a result, it's harder to get it to sit still.
Where the TAC fails miserably against the A40 MixAmp, is cabling. Rather than make a separate headset specifically for Xbox, Turtle Beach tried to cram PlayStation, Xbox, and PC compatibility into a single package. As a result, you'll need an insane amount of cables, some of which might seem completely redundant a lot of the time. In Astro's A40 TR set up, all you need is the MixAmp, the headset, a 3.5mm cable to the headset, a USB cable to your PC or console for chat, and a SPDIF optical cable to your Xbox. If you want to use the headset on your PC, you can ditch the SPDIF cable altogether and just go with USB.
With the TAC and Elite Pro, you'll need separate cables to use the headset with different platforms. For PC, you'll need a special separate USB cable just for the headset. If you want to mix console audio for streaming, you'll need a separate 3.5mm split mic/audio cable, USB to your PC, and SPDIF to your Xbox. On Xbox, you'll need another different audio-only 3.5mm cable for the headset, a separate 3.5mm cable just for your controller to activate mic support (why? I don't know), SPDIF for audio from your Xbox, and USB. For extra laughs, the TAC controller needs two different types of USB cable for data and firmware updates ... simply ridiculous.
Thankfully, both headsets have really great PC software and are easily updated firmware-wise. On a technical front, I've not had any driver or performance problems from either headset. The Turtle Beach setup severely loses at the cabling game, however, it beats the MixAmp for features and customizability. If you want a simpler solution hit up the MixAmp, if you want full control go with the TAC. But really, it boils down to the audio experience.
Sound experience
Both headsets utilize 7.1 when combined with their respective audio controllers, Dolby on Astro, and DTS:X on the Turtle Beach headset. Ultimately, whether you prefer one of those solutions or even Dolby Atmos, is largely down to personal preference, but I've found that that the DTS:X surround provides me with better positional sensations than the other solutions offered.
Astro's headset features smaller drivers and better frequency responses for the highs, but you can accentuate them using Turtle Beach's audio controller if you choose to do so. For bass tones, I find the Elite Pro Tournament provides a richer experience overall, and it feels like it has a wider sound stage, leading to a generally better audio experience. Even though the Astro A40 set up is far more convenient to deal with, I personally prefer the sound on the Elite Pro. That's not to say the A40 TR is bad by any means, but the Elite Pro headset offers an extra punch at every frequency range and seems to suffer distortion less at higher volumes.
You won't have a poor experience with either headset, though.
Where microphones are concerned is a bit of a mixed bag. Because the Turtle Beach Elite Pro inexplicably requires a 3.5mm cable to your controller to activate the microphone, using it while plugged in can create distortion for those listening. Additionally, the Elite Pro headset can create an echo in some situations when used on Xbox One, whereas the Astro A40 tends to just work without additional configuration. Both headsets have in-line controls for volume and mic muting, but the A40 also has a neat trick where you can angle the microphone upwards to mute. The unidirectional mic on the Astro A40, additionally, is better at isolating recording to your voice only when compared to the basic omnidirectional mic that comes with the Elite Pro. You can buy a noise-gating microphone for the Elite Pro separately, but that heaps on an additional $20 cost.
Where the Elite Pro wins, however, is sound quality. Xbox Live compresses recording quality to reduce bandwidth, but on PC, the Elite Pro's microphone is noticeably better at recording audio. It's so much better, in fact, that I use it for making YouTube videos in lieu of a dedicated desktop microphone.
Final Thoughts
Both headsets have their plus points and negative points. The A40 TR MixAmp set up is far simpler, and requires far less work and cables to transfer your experience between Xbox One and PC. The Elite Pro is far more complex, offering more features in a single package at the cost of usability. The A40 designs can be customized and have far more options, while the Elite Pro tournament is a bit more what you see is what you get, albeit with more sturdy materials.
On sound, I think the Elite Pro edges out its rival, but only just. Both headsets provide a high-quality experience both in terms of sound and comfort.
Ultimately, if you want the most control over your sound mix experience, you'll want an Elite Pro Tournament with TAC controller from Turtle Beach. If you want convenience over complexity (and at a cheaper price point), Astro A40 TR with MixAmp is the way to go.
Get the Windows Central Newsletter
All the latest news, reviews, and guides for Windows and Xbox diehards.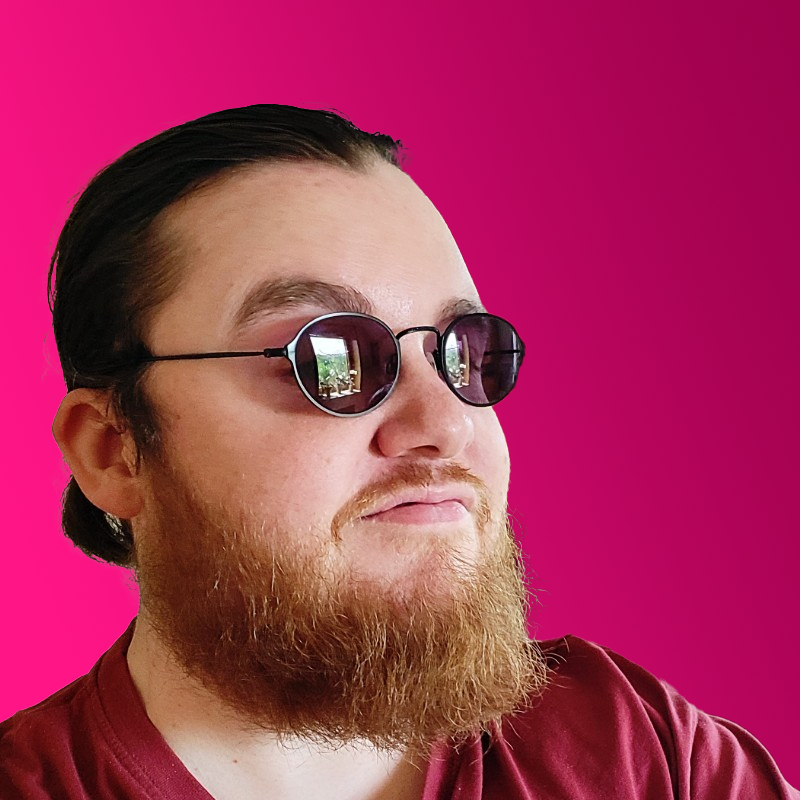 Jez Corden a Managing Editor at Windows Central, focusing primarily on all things Xbox and gaming. Jez is known for breaking exclusive news and analysis as relates to the Microsoft ecosystem while being powered by caffeine. Follow on Twitter @JezCorden and listen to his Xbox Two podcast, all about, you guessed it, Xbox!