AMD has been on a roll in both the processor and graphics card markets. The company is going up against Intel and NVIDIA, respectively, releasing brilliant products that push the boundaries of performance and value. However, the AMD Radeon RX 6500 XT isn't one such product. In fact, it's pretty terrible.
The RX 6500 XT is designed to replace the older RX 5500 XT, but AMD somehow forgot to make the newer generation GPU have better performance. ASUS and other partnered brands tried their best with aftermarket designs, but even the best graphics card from this range doesn't meet expectations.
This is a shame since the ASUS Dual AMD Radeon RX 6500 XT OC is a decent GPU; if only it weren't a Radeon 6500 XT.
ASUS Dual AMD Radeon RX 6500 XT OC
Bottom line: ASUS tried, but the RX 6500 XT isn't even good enough for 1080p gaming at reasonably high frame rates. It may be worthwhile if you cannot purchase another GPU, but I'd wait for the stock to replenish before wasting your money here.
For
Excellent cooling
Compact size
Good for mini-PCs
Low power draw
Against
4GB of VRAM
Sluggish 1080p gaming
Pricey
Limited output options
ASUS Dual RX 6500 XT OC: Price and availability
The MSRP of the ASUS Dual AMD Radeon RX 6500 XT OC is $199, which could be considered expensive for what's on offer here. In the current climate, we're looking at a price of over $300, which is simply ludicrous. You shouldn't spend this much money on a GPU that can barely play modern games at 1080p with enjoyable results.
ASUS Dual RX 6500 XT OC: What's good
I'm a big fan of the ASUS Dual range of graphics cards. I came away impressed by the design and thermal performance of the ASUS Dual RX 6600. These are GPUs with a very subtle design that doesn't have any flashing RGB lights or aggressive "gamer" styling.
The ASUS Dual RX 6500 XT OC rocks a clean aesthetic with a simple dark design and a compact shroud. Two fans are present to keep the chip, memory, and other components cool under load and they do a remarkable job. Even though this is a budget-friendly GPU, ASUS managed to include a full metal backplate to help support the weight.
Swipe to scroll horizontally
Category
Spec
Architecture
RDNA 2
Process
7nm
Steam processors
1,024
RT cores
16
TMUs
64
Core clock
2,650MHz
Boost clock
2,820MHz
Memory
4GB GDDR6
Memory speed
144GB/s
Memory interface
64-bit
Bus standard
PCIe 4.0
TDP
107W
Recommended PSU
500W
Power connectors
1x 6-pin
Ports
1x HDMI 2.1
1x DP 1.4a
HDCP 2.3 support
Dimensions
7.9 x 5.03 x 1.57 inches
(201mm x 128mm x 40mm)
Now that I've got ASUS achievements out of the way, it's time to talk performance. Simply put: It's nonexistent with the RX 6500 XT. I put together a test rig with a PCIe 4.0 motherboard, and the results weren't spectacular. In fact, they're not great at all. You'll be disappointed with the RX 6500 XT even with low expectations set.
Image 1 of 10
Synthetic benchmarks tell a clear story about how the bandwidth and RAM are bottlenecking the GPU. Compared to even the RX 6600, you're looking at a considerable drop in performance. The same goes for games. I tested the GPU at 1440p to compare it against its better sibling at a higher resolution.
At 1080p, the RX 6500 XT is good enough for many games at decent settings but cranking up settings will render the graphics card useless. You will have a tough time hitting 60 frames per second or higher before you enter the high visual setting territory. It's just not worth the asking price, especially when far better cards are available at a slight bump in price.
The thermals were solid. This card doesn't get pushed hard and ASUS did a great job with the cooling design. The two blowers are more than capable of keeping temperatures down under load, even inside the more compact PC cases.
ASUS Dual RX 6500 XT OC: What's not good
Performance isn't great and while you could forgive this GPU because it's designed as a budget graphics card, it's still an issue even if you want to play games on a 1080p monitor. You'd need to drop the resolution down to 720p to get better frame rates with decent visual settings applied and that's simply not good enough for gaming PCs in 2022.
The 4GB of VRAM is severely limiting this GPU. The next step up from the Radeon 6500 XT is the Radeon 6600, which comes with 8GB, doubling the amount available. This was perfectly fine 10 years ago, but in 2022, 4GB of RAM on your graphics card simply won't do with modern games, even at 1080p.
To make matters worse, it's not just the amount of RAM, but also how fast it is with a 64-bit memory bus. This pales in comparison to the Radeon 6600, which has a 128-bit memory bus. There is no other GPU that separates these two, which makes the RX 6500 XT even more of a letdown.
But wait, there's more. While the RX 6500 XT has a 16x connector, it only has four active PCIe 4.0 lanes, so you're looking at about a quarter of what other RDNA 2 GPUs have in terms of bandwidth. This issue is exasperated with a PCIe 3.0 motherboard. Finally, the RX 6500 XT only has two outputs — one HDMI and one DisplayPort.
ASUS Dual RX 6500 XT OC: Competition
There are plenty of graphics cards available, but actually buying one is a different story. Not only are there many better NVIDIA graphics cards from which to choose, but there are also those from AMD. The RTX 3060 Ti is a superb GPU that can easily handle modern games at both 1080p and 1440p, though even the 3060 would be more than enough for Full HD monitors.
You should be able to find the Radeon RX 6600 or RTX 3060 at reasonable prices when retailers manage to have stock for more than 10 minutes at a time. Really, any GPU is better than this card, unless you simply require a card as a means to output to a display, but even then I'd recommend a low-profile GPU.
ASUS Dual RX 6500 XT OC: Should you buy it?
You should buy this if ...
You're desperate for a GPU
You're building a media PC
You shouldn't buy this if ...
You have an ounce of common sense
There's no other way of looking at the AMD Radeon 6500 XT other than the company gimping its GPU and hanging manufacturing partners out to dry. ASUS tried to make something of this GPU with the ASUS Dual RX 6500 XT OC, but even that wasn't able to save such a terrible foundation.
If you value your wealth (as you should), I wouldn't recommend purchasing any RX 6500 XT, including the ASUS Dual RX 6500 XT OC. Save your money and buy a better graphics card. This thing only makes sense if you're building a media streaming PC or need something compact for a build that won't play games.
But even then, it's not worth anywhere close to $300.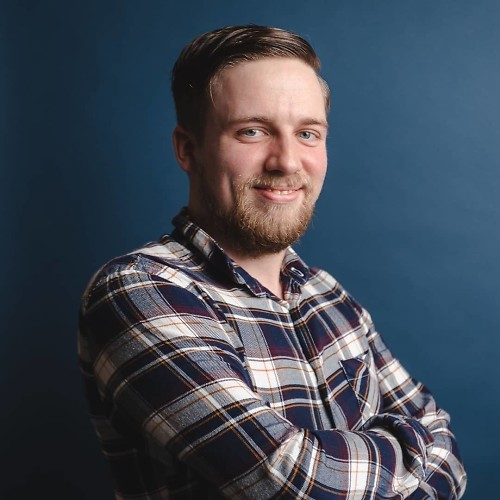 Rich Edmonds was formerly a Senior Editor of PC hardware at Windows Central, covering everything related to PC components and NAS. He's been involved in technology for more than a decade and knows a thing or two about the magic inside a PC chassis. You can follow him on Twitter at @RichEdmonds.