AMD has been scoring considerable wins with its Ryzen range of desktop processors, but its Radeon GPU business has been advancing to keep up with NVIDIA's GeForce powerhouse cards. Today, we're looking at the ASUS Dual RX 6600, an entry-level GPU that's best suited for Full HD (1080p) gaming.
The AMD Radeon RX 6000 Series includes numerous options for gaming PCs, including the RX 6800 XT, RX 6700 XT, and RX 6600 XT. the RX 6600 could be viewed as a slightly less capable (but more affordable) RX 6600 XT. Think of a non-Ti NVIDIA GeForce RTX GPU. The Radeon RX 6600 is the AMD counterpart to NVIDIA's GeForce RTX 3060.
This graphics card, much like the rest of the RX 6000 Series, makes use of AMD's RDNA 2 architecture, an evolution of the RDNA we saw with RX 5000 GPUs. It's the same technology being used in Xbox Series X, Xbox Series S, and PlayStation 5 consoles, but the RX 6600 is aimed at budget-conscious PC gamers with Full HD displays.
Bottom line: If all you require is a budget-friendly GPU for your gaming PC to enjoy your favorite titles at 1080p, the RX 6600 is a solid choice. The ASUS Dual RX 6000 is an attractive card with some serious cooling that results in a quiet and efficient gaming experience.
For
Quiet even when loaded
Great 1080p performance
Good value at MSRP
Beefy cooler and metal backplate
Great efficiency
Against
Availability
Weak ray-tracing performance
Large GPU
ASUS Dual RX 6600: Price and availability
The MSRP for the AMD RX 6600 is $329, but this varies depending on which aftermarket card you choose. There's no reference GPU from AMD, but this ASUS Dual RX 6600 should set you back by about $450 if you can find a listing that isn't from a scalper.
Unfortunately, it remains almost impossible to locate even the best graphics card at a reasonable price due to supply issues, increased demand, and those looking to make a quick buck. Remain diligent and you should be able to buy one ... eventually.
ASUS Dual RX 6600: What's good
AMD's RDNA 2 architecture is a great step forward for the company's 6000 range of GPUs. We've looked at some of the more capable GPUs to come from partners, but even the more affordable RX 6600 is worth considering when you look at the specifications. It's essentially a baby sibling to the RX 6600 XT, cutting down on a few things.
Compared to the RX 6600 XT, the RX 6600 has four fewer ray tracing accelerators, 256 fewer cores, a slightly slower clock speed, and 32GB/s lower memory bandwidth. That doesn't sound much, and truthfully it isn't in the grand scheme of things, but it does result in approximately 10-15% performance downgrade compared to the RX 6600 XT.
Swipe to scroll horizontally
Category
Spec
Architecture
RDNA 2
Process
7nm
Steam processors
1,792
RT cores
28
TMUs
112
Core clock
2,044MHz
Boost clock
2,491MHz
Memory
8GB GDDR6
Memory speed
224GB/s
Memory interface
128-bit
Bus standard
PCIe 4.0
TDP
132W
Recommended PSU
500W
Power connectors
1x 8-pin
Ports
1x HDMI 2.1
3x DP 1.4a
HDCP 2.3 support
Dimensions
9.6 x 5.3 x 1.9 inches
(243mm x 134mm x 49mm)
Interestingly, the RX 6600 still has 8GB of GDDR6 RAM on the same 128-bit bus and there are 28 ray-tracing processors. You won't be able to turn up quality settings in the latest games with ray tracing activated and enjoy high frame rates, but it's good to see such functionality included.
Where RDNA 2 and the RX 6600 can keep up and even surpass NVIDIA's offerings is with Infinity Cache and other helpful technologies. There's 32MB of this special cache on the RX 6600, which helps provide a little boost to the memory bandwidth, though it still falls short of the NVIDIA GeForce RTX 3060.
As well as some notable hardware improvements, AMD has also been working hard on software to back up all this fancy tech. FidelityDX Super Resolution (FSR) is essentially AMD's version of NVIDIA's Deep Learning Super Sampling (DLSS) — we even compared the two techs against each other.
How these technologies work is by adjusting the resolution displayed on-screen, upscaling on the fly to boost performance without sacrificing image quality. It's almost like magic and has allowed ray tracing to be enabled on more advanced cards. Both the RTX 3060 and RX 6600 support ray tracing, but you'll still experience a performance hit at this level.
Then there's Smart Access Memory, which is resizable Base Address Register (BAR) support with a fancy name. With this feature enabled, it allows the CPU and GPU to transfer data more efficiently (in this case, game assets). The CPU can take advantage of the GPU VRAM in its entirety rather than a restricted amount, which can (but not always) increase performance.
Image 1 of 3
To keep the new architecture and everything on the PCB running smoothly, ASUS designed the Dual RX 6600 GPU with two large fans, a beefy heatsink with multiple heat pipes making contact on hotspot areas, and a full metal backplate for heat dissipation and weight support. It's a good-looking card and not one that you'd assume costs as little as it does.
There's a single 8-pin PCIe connection that powers everything, which makes this GPU ideal for more compact system builds. There are no RGB lights or aggressive styling on the shroud. It's a stealthy graphics card that will look good in most themed PCs. On the rear are the usual three DisplayPort and single HDMI ports.
To put the RX 6600 to the test, we installed it onto a testbench system that was used for other GPUs and rocks the latest components. We used an Intel Core i5-12600K CPU, MSI MPG Z690 Carbon WiFi motherboard, and 32GB of DDR5 RAM, with the system running Windows 11. Temperatures didn't hit 70C under heavy load and clock speeds settled at about 2,490MHz.
Image 1 of 10
Performance at 1080p was solid. Whether it was in GTA V, Far Cry 5, Shadow of the Tomb Raider, or synthetic benchmarks, the RX 6600 performed well. With ray tracing enabled, you're looking at a considerable drop in performance, even with FSR trying to stabilize everything, but this is a $329 GPU. You're going to want to pick up the AMD RX 6700 XT at the very least if you're serious about ray tracing.
ASUS Dual RX 6600: What's not good
This GPU has excellent performance and cooling to create one powerful 1080p gaming machine, but all that comes at a cost in dimensions. This is a bulky card, coming in at more than 2 PCI slots. It will still fit inside more compact chassis, but it's something to consider if you're really tight on space.
Then there's the weak ray-tracing performance, which isn't limited to just AMD cards at this price point. If you're serious about flashy lighting effects, you're going to need to pick up a GPU with far more dedicated processor cores among other specifications. Finally, the availability of GPUs remains terrible.
ASUS Dual RX 6600: Competition
There's plenty of competition available in the GPU space. AMD alone has countless RX 6000 Series graphics cards on the market. The real question is which one you can actually find at a reasonable price. Specs-wise, the RX 6600 is similar to the RTX 3060 from NVIDIA, falling behind the RX 6600 XT and RTX 3060 Ti.
Swipe to scroll horizontally
Category
RX 6600
RTX 3060
RX 6600 XT
Architecture
RDNA 2
Ampere
RDNA 2
Process
7nm
8nm
7nm
CUDA cores
Steam processors
1,792
3,584
2,048
RT cores
28
28
32
Tensor cores
TMUs
112
112
128
Core clock
1,626MHz
1,320MHz
1,968MHz
Boost clock
2,491MHz
1,780MHz
2,589MHz
Memory
8GB GDDR6
12GB GDDR6
8GB GDDR6
Memory speed
224GB/s
360GB/s
256GB/s
Memory interface
128-bit
192bit
128-bit
Bus standard
PCIe 4.0
PCIe 4.0
PCIe 4.0
TDP
132W
170W
160W
Recommended PSU
500W
550W
500W
Power connectors
1x 8-pin
1x 8-pin
1x 8-pin
Ports
1x HDMI 2.1
3x DP 1.4a
HDCP 2.3 support
2x HDMI 2.1
3x DP 1.4a
HDCP 2.3 support
1x HDMI 2.1
3x DP 1.4a
HDCP 2.3 support
Price
$329
$329
$399
Prices are about the same for aftermarket cards (and I'm talking MSRP here), so it largely boils down to how much you have available to spend and which card you prefer the look of. The ASUS Dual RX 6600 runs very well at 1080p, barely hitting 65C when playing games. If you want something with a little more grunt, you'll need to part with a little more cash.
ASUS Dual RX 6600: Should you buy it?
You should buy this if ...
You want to play all games at 1080p and high settings
You want a recent GPU on a tight budget
You want a very capable GPU for a small PC build
You want to enjoy the latest features of AMD RDNA 2 GPUs
You shouldn't buy this if ...
You want to play all games at 1440p
You can afford the AMD Radeon RX 6600 XT
You want to play games at 4K
You want the best GPU for crypto mining
AMD's RDNA 2 improved upon its 5000 Series of GPUs with numerous new features. Card against card, you may not have as much performance as NVIDIA counterparts, but there's really not much to separate them in battle. If you can't quite afford the AMD Radeon RX 6600 XT, the RX 6600 is a solid backup option.
The ASUS Dual RX 6600 is an understated GPU that looks a little more powerful (and expensive) than it actually is. This is a great move if you want to pick up a card without spending an awful lot of cash. For 1080p gaming, the RX 6600 holds out seriously well, and ASUS did a solid job with the overall design and build.
Even firing up some heavy games, you won't encounter any issues so long as you don't max everything out in the settings. If you can spend a little more, I would go with the RX 6600 XT, which offers better performance, but overall this is a great budget graphics card. RDNA 2 offers a fantastic gaming experience.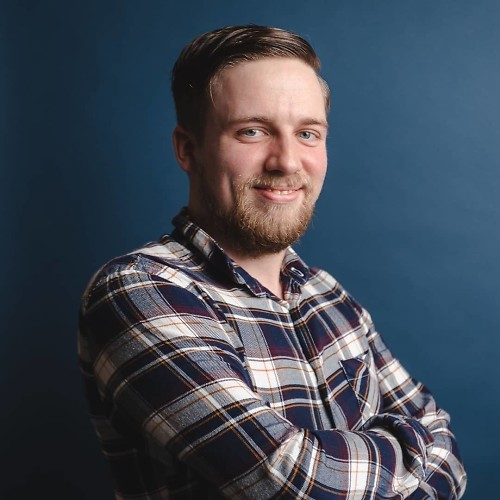 Rich Edmonds was formerly a Senior Editor of PC hardware at Windows Central, covering everything related to PC components and NAS. He's been involved in technology for more than a decade and knows a thing or two about the magic inside a PC chassis. You can follow him on Twitter at @RichEdmonds.