AMD has stolen the show from Intel since 2017 with the launch of Ryzen. The company's mid-range processors simply offered far better value than what Intel had out there, even though the Core i5 family of CPUs won in single-core performance tests. Intel is fighting back with the launch of the Core i5-12600K, a 12th Gen processor with plenty to write home about.
Alder Lake is the codename for this generation of Intel processor architecture and it has allowed the company to move into the realm of 10nm design, squeeze out more performance per watt, and bring down the price to entice AMD customers. The Core i5-12600K may be considered a mid-range processor, but it has a whopping 10 cores and 16 threads.
We're going to look at how this new processor performs in a variety of tests compared against its predecessor, the Intel Core i5-11600K, and determine if it's worth the price for those considering a new CPU. Spoiler: the Core i9-12900K may not be the star of this show.
Bottom line: The Intel Core i5-12600K is a worthy successor to the family of popular gaming processors. If you want to build or upgrade a battle station, this is all you'll need for the latest PC titles.
For
Great gaming performance
Decent TDP and thermals
Can be overclocked
Offers excellent value
Supports DDR5 RAM and PCIe 5.0
Against
No included cooler
Requires new motherboard
Intel Core i5-12600K: Price and availability
Intel launched the Core i5-12600K alongside other 12th Gen processors on October 27. These new processors are available at full MSRP and you should expect to pay around $289 for the Core i5. This is an aggressive price for a brand new processor with 10 cores and 16 threads, largely in response to the success of AMD's Ryzen range of CPUs.
You will require a new motherboard to enjoy the benefits of going with a 12th Gen Intel processor. The Core i5-12600K also supports DDR5 RAM, which will likely be considerably more expensive than DDR4 counterparts, though current-gen Intel motherboards can support either DIMM generation.
All-new core design
Intel Core i5-12600K: Alder Lake
Alder Lake is the codename for Intel's 12th Gen Core processors. The Intel Core i5-12600K is part of this generation, offering 10 cores and 16 threads for fantastic mid-range performance on paper. Alder Lake processors are the first from Intel to utilize a hybrid core design for desktop PCs, allowing for not only notable performance boosts but also better efficiency.
Instead of using the same cores, Intel has installed six performance and four efficiency cores onto the Core i5-12600K. The former is reserved for demanding tasks whilst the more efficient cores are reserved for background tasks. Intel has a new Thread Director that works with Windows 11 to efficiently move tasks to specific cores.
It's much like what Apple and other companies are doing with ARM processors like the M1 Pro and M1 Max. More details on the 12th Gen architecture can be found in our in-depth Intel Core i9-12900K review.
The results speak for themselves
Intel Core i5-12600K: Benchmarks and performance
Sure, it's possible to go and buy a Core i7 or even a Core i9 for a truly powerful gaming PC, but that wouldn't do your wallet any favors, which is precisely where the Core i5 range comes into play. We're now at a point where a 10 core and 16 thread processor is considered mid-range and is priced as such. You'd be hard-pressed to even find a 10-core CPU just five years ago.
It's not all about the number of cores and threads, which AMD's FX range of processors showcased to the industry. Thankfully, Intel has managed to bring down its manufacturing process to just 10nm, which is still behind TSMC's 7nm used for AMD Ryzen CPUs but is far better than 14nm to which 11th Gen Core processors were built on.
Swipe to scroll horizontally
Category
Intel Core i5-12600K
Intel Core i5-11600K
AMD Ryzen 7 5800X
Cores/Threads
10/16
6/12
8/16
Base Frequency
P: 3.7GHz
E: 2.8GHz
3.9GHz
3.8GHz
Boost
P: 4.9GHz
E: 3.6GHz
4.9GHz
4.7GHz
Turbo Boost Max 3.0
❌
❌
❌
Memory
DDR4-3200/DDR5-4800
Up to 128GB
DDR4-3200
Up to 128GB
DDR4-3200
Up to 128GB
L3 Cache
20MB
12MB
32MB
Integrated Graphics
Intel UHD Graphics 770
Intel UHD Graphics 750
❌
PCIe
PCIe Gen 5.0 x 20
PCIe Gen 4.0 x 20
PCIe Gen 4.0 x 20
TDP
125W
125W
105W
Manufacturing Node
10nm
14nm
7nm
Socket
LGA1700
LGA1200
AM4
Price
$289
$262
$449
The Core i5-12600K doesn't lose out on specifications. It comes with full support for the latest DDR5 RAM (as well as DDR4 if you'd prefer), PCIe 5.0 for more GPU bandwidth, and the latest UHD Graphics from Intel. Cache has also seen a considerable boost to better suit the new core array, which should give it an even greater edge against its predecessor and competition.
So how does all this translate to performance? We installed the Core i5 onto the same MSI motherboard used for our Core i9 tests so the setup is almost identical included using DDR5 RAM. The results speak for themselves. The 10-core i5-12600K is able to overtake the older Core i9-11900K, as well as Apple's M1 processors that have seemingly dominated the news cycle these past weeks.
Image 1 of 9
For gaming, Time Spy shows (using the same RAM and GPU) that you won't lose much in terms of performance for saving a considerable amount of money. The Core i5 is a full $300 more affordable than the Core i9, which is a fantastic deal when you look at how well this little processor performs.
When paired with an NVIDIA RTX 3080, the Core i5 had no issues playing Doom Eternal at 3840x1600 resolution with graphics set to Ultra Nightmare (the highest) with DLSS (Quality), ray tracing enabled, and adaptive refresh — basically maxed out. Specifically, we consistently hit 144 frames-per-second (FPS), which seemingly makes the GPU the bottleneck here, not the CPU.
And that's if you pair it up with a GPU. Intel still ships processors with integrated graphics and the 12600K is no exception. Now sporting Intel's UHD Graphics 770, you can easily get away with playing numerous PC games without a discrete card installed. The previous-gen UHD Graphics 750 was no slouch, and this latest iteration turns everything up a notch further.
The Core i5-12600K may also be a better option if you don't want to invest in an AIO solution or wish to use the most compact best PC case you can find. Compared to the Core i9, we're looking at a good 10C drop while gaming to around 33C (91F), while idling and stress testing were about the same.
Your turn, AMD
Intel Core i5-12600K: Competition
AMD rocked the processor market with Ryzen back in 2017, but the company had to do something since Intel was so far out ahead. The tables have turned since and now it's Intel on the backfoot, but Alder Lake and the 12th Gen family of Intel Core CPUs are set to take the fight back to AMD. The closest competition from Team Red for the Core i5-12600K would be the Ryzen 5 5600X.
Interestingly, it's Intel that has more cores and threads. The Core i5-12600K has 10 physical cores and 16 threads compared to the AMD Ryzen 5 5600X's 6 and 12 core and thread setup. What also sets these processors apart is what cores are used. Intel has gone full hybrid with its 12th Gen desktop processors, which should offer better results allowing the OS to divert background tasks to specific energy-efficient cores.
This frees up the high-performance cores, of which there are 6 on the Core i5-12600K (the same as the six-core Ryzen 5 5600X), to ramp up and focus on handling games or software. Intel has largely been the better choice for single-core performance and that doesn't change with this generation, but how the company has built the Core i5-12600K means it's also way out in front for multi-core applications.
In fact, you could also say the Core i5-12600K is a better buy than AMD's Ryzen 7 5800X.
Intel Core i5-12600K: Should you buy it?
You should buy this if ...
You want a powerful gaming CPU
You don't want to spend more than $300
You want to do some overclocking
You shouldn't buy this if ...
You plan to game and stream on the same PC
You're looking for the best multi-core performance for heavy workloads
We liked the Core i5-11600K, but Intel has something totally different in the form of the 12th Gen Core i5. Designed for an all-around good gaming PC, the Core i5-12600K is a superb choice. It's unlocked, allowing you to push the processor further if allowed by the motherboard and cooling capacity.
And it's now more difficult to recommend AMD for multi-core applications alone. The Core i5-12600K will easily give the Ryzen 7 5800X a run for its money across a variety of benchmark tests, leaving it in dust for gaming. Intel has turned itself around for 2021 with an answer for all of AMD's processor offerings and the Core i5-12600K is a fine choice for mid-range PC builds.
You will need to factor in the cost of a new motherboard, especially if upgrading. But upgrade you should if still using a 10th or older Core i5 processor. The performance gains are impressive, so too is the price. This is now one of the best CPUs for PC.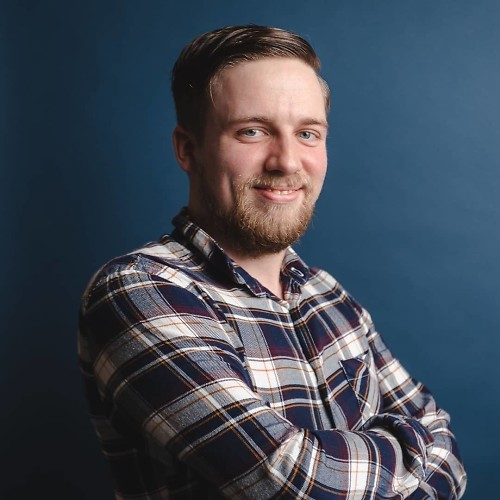 Rich Edmonds was formerly a Senior Editor of PC hardware at Windows Central, covering everything related to PC components and NAS. He's been involved in technology for more than a decade and knows a thing or two about the magic inside a PC chassis. You can follow him on Twitter at @RichEdmonds.