AT&T acquires Nextel Mexico for $1.875 billion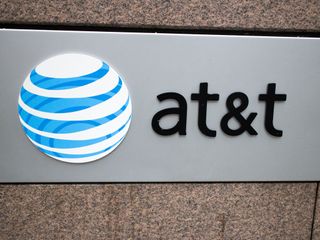 AT&T announced today that it has acquired Nextel Mexico for $1.875 billion. AT&T first announced its plans to acquire Nextel Mexico earlier this year and the acquisition is official as of today. This acquisition marks AT&T's second purchase of a Mexico-based wireless carrier after it acquired lusacell for $2.5 billion. In today's announcement, AT&T says it has plans to integrate the two providers into one company:
It will be interesting to see if this deal, along with the combination of Nextel Mexico and lusacell, will eventually bring some intriguing offerings for customers in both the U.S. and Mexico alike.
Source: AT&T
Dan Thorp-Lancaster is the Editor in Chief for Windows Central. He began working with Windows Central as a news writer in 2014 and is obsessed with tech of all sorts. You can follow Dan on Twitter @DthorpL and Instagram @heyitsdtl. Got a hot tip? Send it to daniel.thorp-lancaster@futurenet.com.
bring some intriguing offerings? Like the Lumia 830 Denim update???

How about not ripping us off on international roaming. Wait, T-Mobile already stopped doing that.

The rise of Ma Bell...again...

Se olvidaron de la actualización denim para Lumia 625 :(

Lo se :( mi Lumia 625 aun mira con envidia el Lumia 620 de mi novia con Demin

*insert Dr. Evil's pinky touching his mouth*

So their and Rogers roaming plans still suck

I hope they can come with free signal in México or something like that for us regular travelers

It won't be free, it will be included in your plan for $45/month extra.
I'm putting that price out of thin air but they will charge a premium for it but that would be awesome for frequent travelers. Edit: Upon reading again they aren't even making it part of AT&T, they are creating a new carrier out of the two they've acquired. So there will likely still be roaming prices or premiums for it. I was initially thinking it would just be AT&T. This should help simplify pricing though.

Plans that can be used in both US and all of Mexico. Don't they already use the same frequencies/bands?

That's the same thing I'm hoping for. A plan that works on both sides of the border. Maybe even a US number and a Mexico one. That would be awesome and I would switch in an instant.

That's the plan. With lots of Mexicans citizens living here and Americans living there, now with the infrastructure in both places, plans will probably be the same or some $5 dollar more per month. This will allow you to be better connected between this countries. T-Mobile needs to do something about this or they will get hurt.

Looks like Nextel Mexico uses CDMA and iDEN, same as it was in the US. http://www.prnewswire.com/news-releases/nextel-mexico-continues-to-keep-...

They have a GSM network too. I believe all their new plans or most of them are now GSM, same as Iusacell.

We need MS to acquire it's own carrier so that they can push ALL Windows devices, and services, without blockage from the biased associates they rely on now.

It's not just Windows Phone...it's every phone. :) ...besides iPhone, of course, because Apple won't let carriers stomp on them. Welcome to U.S.-based carriers :)

Ummmmmmmmmmmmmm, WP bears the brunt of it.... That's all that really matters.

I disagree. The carrier system in the US is really messed up. It forces some phonemakers to either release arbitrary derivatives that are dead ends for support, or the said phone makers just ignore that carrier. Windows Phone doesn't have it brilliantly, most phonemakers aren't in better shape in the United States. It's annoying I'm tied to a specific set of phones from a specific carrier.

What exactly are you disagreeing with❓

I think lucrative perks for the sales associates who work for the carriers that sell a Windows Phone would be money better spent.

Agreed! Google is already doing it with sprint/t-mobile!

That's it? Not even $2 bil'?

Can we have this merger all sorted out before I head to Mexico this summer--I'd like for AT&T to have less of an excuse to charge me ridiculous fees for data. Too much to ask?

Isn't this a bit old news?

Can we go back to Iden? I totally miss my yellow i58. I'd give up my 920 tomorrow if old Iden phones worked again.

Never been to Mexico and most likely never will. However im glad to see AT&T taking over the world. Although i thought that was Google's job. Jk heehee

Many people are getting screwed by att.

i cant believe companies are submitting to at&t's dominance. God damnit doesnt Mexico have an FCC because att cant bethis huge

Now this company's tentacles can reach further and snoop without transparency below the border.
Windows Central Newsletter
Get the best of Windows Central in in your inbox, every day!
Thank you for signing up to Windows Central. You will receive a verification email shortly.
There was a problem. Please refresh the page and try again.