AT&T changing messaging plans, discount rates and Microcell pricing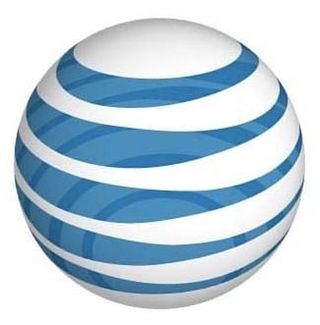 Yesterday we heard that Sprint will begin charging a premium fee for smartphone data and today, it's AT&T's turn to tweak their prices a bit. Leaked policy outlines from AT&T indicate that messaging plans, upgrade discounts and Microcell pricing are all about to change.
In an effort to help "streamline offers for customers and help our (AT&T) reps be more efficient" (AT&T's words not ours) the following changes will become effective January 23, 2011.
Messaging
The messaging plans will be restructured with a new 1,000 message package being offered for $10 with it costing you $.10 per message over the thousand. This plan will be replacing the 200 and 1,500 message plans. The unlimited texting (both individual and family) will stick around, un-touched.
Existing Customers will have the option to stay with their current plan or change to the new plan.
Upgrade Discounts
The $50 and $100 upgrade discounts that AT&T customers have enjoyed on subsidized pricing are going away. If you were eligible for these discounts by January 23, 2011 you'll have until July 23, 2011 to take advantage of them. After January 23, 2011 you'll still see the contractual discounts on phones but no additional discounts on top of those.
3G Microcell
And the oddest price increase involved may be that the cost of the 3G Microcell is climbing from $149.99 to $199.99. It's not as if the Microcell was selling like hot cakes and raising the price will likely cause them to move even slower. However, there will still be a pre-selected customer base that will recieve direct mail discounts on the Microcell.
AT&T is also taking this as an opportunity to jack up the activation fees for Family Plans (jumping from $10 to $36) and to change international voice roaming prices in 117 countries. No specifics on which countries but we can rest assured that the prices are going up, not down.
Again, these changes won't kick in until January 23, 2011. If you were planning on upgrading to a Windows Phone 7 device and are currently eligible, now might be a good time to visit your local AT&T store.
Source: Engadget
Windows Central Newsletter
Get the best of Windows Central in your inbox, every day!
George is the Reviews Editor at Windows Central, concentrating on Windows 10 PC and Mobile apps. He's been a supporter of the platform since the days of Windows CE and uses his current Windows 10 Mobile phone daily to keep up with life and enjoy a game during down time.
All that comes to mind is an old saying about squeezing blood from a turnip.

Correction: the family plan new line act fee is increasing 10 dollars from 26 to 36 not from 10 to 36

Documentation provided by the source says the bump is to $36 and also includes BusinessTalk Activation.

Sweet!!! I've been waiting for a 1000 messaging plan! I only average about 700-800 sms messages a month. Now I can save $5 on my bill.

This strategy will really work. All the best.Best Nitric Oxide Supplements

i wish they provided like 100 messages for free and then more for 5$i have the 5$ plan for safety and use google vice for messages. If i could have some safety texts so i wouldnt get charged, i would just remove my 5$ plan and fully use google voice.these insane costs to send a few kb's are just batshit insane. what are we using 14k modems here or something?

The worst thing is that, if i recall correctly, text messages have zero cost to the carrier -- they're sent within the fluff of normal data packets that already get sent. (someone correct me if i'm wrong)

As far as I know it still "costs" the carrier to send messages but they send it similar to how they send calls. I believe sending 3000 texts takes the same amount of data as 1 minute of phone conversation. So yeah the carriers are bending us over and giving it to us.

I have a business premier account with AT&T and the reason I've stuck around so long was because they took real good care of me with these discounts. Every Windows Phone upgrade never cost me more than $100. Taking that away gives me a great reason to start researching alternatives and possibly move all of the phones my company is paying for to another provider. I am finding more reasons every day it seems to leave AT&T.

i would assume that business accounts would continue to have additional discounts as compared to consumer accounts. It would make business sense to look into that first since i know first hand that other companies offer a lot less.