AT&T launches new Passport international plans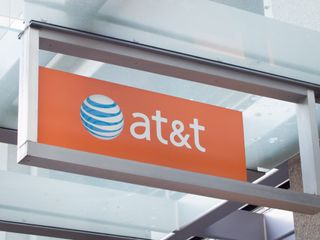 AT&T has a new set of international plans, and while they'll still hit your wallet hard, they're an improvement of what came before. AT&T's new plans, dubbed Passport, Passport Plus, and Passport Pro (not to be confused with plans for the new BlackBerry Passport), bring the same data allotments, but at least offer easier billing international data packages than we've seen before from Ma Bell, though heavy users will still find themselves shelling over the big bucks.
All three new Passport plans offer unlimited messaging, including picture and video messaging (though the media itself will count against your data cap) and unlimited use of Wi-Fi at participating hotspots in select countries (AT&T calls out the UK, France, Germany, Japan, and Mexico), which was previously limited to 1GB.
When it comes to cellular data, overages, and talk, here's how things stack out:
Passport: 120MB data, $0.25/MB data overage, and $1.00/min talk for $30.
Passport Plus: 300MB data, $0.20/MB data overage, and $0.50/min talk for $60.
Passport Pro: 800MB data, $0.15/MB data overage, and $0.35/min talk for $120
The biggest change is possibly the addition of data overages. Whereas before hitting the limit on a plan would merely add another matching bucket (you go over 120MB on the lowest plan, you get charged another $30 and get another 120MB of data), now you're charged a per-MB overage fee. Thankfully, AT&T has calibrated these overage rates to match the per-MB cost of the plan, so you'll actually end up paying less in overages than you would have getting a whole new bucket (or two or three).
These plans are available as both a one-shot 30-day plan good for the duration of your trip and expiring after those 30 days elapse, or you can have them as a permanent part of your plan if you find yourself crossing borders on a frequent basis.
Source: AT&T (opens in new tab)
Windows Central Newsletter
Get the best of Windows Central in your inbox, every day!
Derek Kessler is Special Projects Manager for Mobile Nations. He's been writing about tech since 2009, has far more phones than is considered humane, still carries a torch for Palm, and got a Tesla because it was the biggest gadget he could find. You can follow him on Twitter at @derekakessler.
Still weak compared to what tmo gives you. It might not be the best when your overseas, but its decent and doesn't cost extra like at&t nickel and diming u

Tmo definitely has better deals when traveling. They just use your regular plan data for a lot of countries.

TMO is the most competitive while not sucking "that, that, much". Sprint on the other hand could seize to exist and no one would notice. I only see Verizon, AT&T (blood suckers) and TMO as viable candidates for actual reception and service. Been with TMO for like 15 years

From what I've seen most US carriers have very poor packages compared to the UK.

If you plan to travel internationally with AT&T it's much better to get the phone unlocked and buy a prepaid SIM at your destination. That's way cheaper than the improved data rates they're offering.

TMOBILE gives me free unlimited 2G international data and twenty cents per minute calling with NO charge. Can't beat that!!

I dont see that much difference in the plans here, other than you just pay the per MB price vs another 120mb automatically. The plan sucks and is expensive, with thet ype of phones we have these days, those plans will not hold. TMobile plans sh1ts on this like twice.

I travel to the Philippines occasionally and usually I'd buy a sim and loads but after about two weeks of loads, the saving over an international data plan dwindle considerably. If you're traveling extensively a plan is worth it.

Tmobile gives unlimited data plus unlimited texts messages while traveling in about 120 countries at no extra cost. Been to Europe and it was painless. Just make sure to turn on Data roaming option. Lastly phone calls cost only 20c per min while abroad. No one comes close

Don't forget the free wifi calling!

I had friends with TMobile when I was in Italy. I took my 928 and it worked ok but no texting, just phone calls & data. That worked fine since I used a combo of Viber and WhatsApp to keep in touch with people. I have Verizon 4g and still have unlimited data, so I'm very tempted to switch to TMo as I'm sure I'll go to Europe again but their selection of phones is limited in choices. Hopefully a new flagship WP hits TMo and I can feel better about switching.

Still outrageous pricing for countries with heavy cross border traffic like Canada, the UK and France.
Getting a local SIM card it a lot better idea. When I travel to Toronto, Rogers (ATT's Partner in this crime) days service is next to useless. Rather than credentialing you once with ATT they do it everytime your phone makes a data call. The resulting timeout means means you often can't get anything.

Terrible. Tmobile is awesome in comparison

The downside is that to use the international Wi-Fi locations, you need the AT&T Passport app, which is not available on Windows Phone. I've not received any word yet from AT&T if there is a workaround for us WP users.