Aviary discontinues development for Windows Phone and Windows 8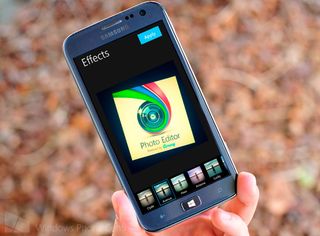 There are a handful of solid photo editing apps on Windows Phone, but only a few imaging SDKs. One comes to us from Nokia and another from Aviary. These allow developers to quickly and easily add photo editing to their apps without needing to start from scratch. They're more or less plug and drop when creating apps. Sadly, it looks like Aviary might be pulling their support of both Windows Phone and Windows 8. More after the break.
Aviary first announced their support for Windows Phone in February 2012. It was then two months later in May when we brought you an exclusive first look at the tools and SDK available to developers from Aviary. Rowi (RIP) was one of the first apps to support photo editing by using Aviary's SDK. Other apps soon added Aviary's photo editing tools. Apps like 4th & Mayor, Postcard on the Run, and rekap being the earliest supporters.
Aviary even put out their own standalone photo editing app, Photo Genius, for Windows Phone 7 users. That later morphed into Photo Editor by Aviary on Windows Phone 8 that came out this past July. That same app can be found for your Surface and other Windows 8 machine by heading to the Windows Store.
Seems like Aviary and Windows Phone / Windows 8 were having a cozy relationship right? Apparently it wasn't so rosy. Despite strong reviews from users in both the Windows Phone Store and Windows Store, Aviary is apparently pulling support for Windows products.
Chris Lynch, a Windows Phone Central reader, responded to user feedback in Aviary's support forums. The topic at centered around adding extra fonts and formatting options to the text tool in the mobile SDK. In the thread, an Aviary admin replied with new font options in Aviary for iOS, with plans for Android. Chris asked about support for Windows Phone 8 and Windows 8 apps, in addition to the SDK. Here's the reply he received from Olivia at Aviary support:
There you have it. The Aviary SDK as it is for Windows Phone and Windows 8 will stay the same from now until forever. Or at least until Aviary thinks Windows and Windows Phone gain platform traction.
We've reached out to Aviary for further comments on the situation, but in the meantime you developers might want to check out Nokia's Imaging SDK (opens in new tab).
Thanks for the tip Chris!
Windows Central Newsletter
Get the best of Windows Central in your inbox, every day!
I find this unfair, I am not sure about most, but I use Aviary often, really bad to discontinue releases.

They can go tons of photo apps in the market place but I do use their app alot

Over 10% market share in Europe, second os in India and such isn't traction enough? Odd.

No it's not, because raw market share numbers don't matter. Android commands over 80% global market share, yet it is second to iOS when it comes to developer priority and the apps that come. So there's obviously way more to these numbers than we think. Then there is the device usage. Recent figures showed that phones like Lumia 1020 and 925 sold so less, they didn't even register on the market share chart. Lumia 520 on the other hand was like half the Windows Phone devices sold, along with other low end and old Windows Phone 7 devices. Maybe these aren't the kind of phones Aviary wants to target. Maybe they're looking at good camera phones which are selling by the truck loads, like iPhone 5/5S and Galaxy S4.

Google might have 80% market share bit due to its fragmentation it probably has less share per release. Example, Maybe froyo has 15% market share, while jellybean has 19%possibly, kitkat has 10%, etc these are just suppose numbers. But the point is that if you add them all up it equals their market share while apple has 16% but they all work on later phones except maybe the 3GS and below with 4 to follow soon. God I hate Apple and Google lol, they get first crack usually...but competition is good...

Google might have 80% market share bit due to its fragmentation it probably has less share per release. Example, Maybe froyo has 15% market share, while jellybean has 19%possibly, kitkat has 10%, etc these are just suppose numbers.

When the marketshare changes more they will return

Oh during WP7 times and the transition from wp7 to wp 8 there was huge traction.. Only now WP has slipped., Aviary has other reasons.. Surely GOOGLE is behind this.. Maybe they threatened to scroogle them..

take your tin foil hat off, you're scaring the children.

Unfair? Not really. If I were to guess, Aviary is seeing far less uptake in editor software on the platform since Instagram landed. Why? In app editing. Moreover, the platform's biggest brand with the best cameras is putting out and bundling very good editing software. I downloaded Aviary on my Titan, but haven't really touched it since going to Nokia.

Pretty surprising if you ask me. To me it seems like Windows Phone 8 is gaining traction just fine, not so much in the US but elsewhere at least. As other developers are finally jumping on the Windows Phone 8 ship, Aviary is jumping off. Anyway, if true I'm sure this will be revisited in the very near future.

Seems like an odd time to pull support. Even if WP8 is still growing slowly, Win8 is a real deal with a ton of users.

Aviary gave WP, the its not you, its you speech. Ouch!

Thats too bad. I liked Aviary for editing my photos. But seriously MS and Nokia need to speed up development of their platform.

Whatever,, Their last update was on july..

WP 10% and gaining in EU... If they dont want our money, I couldn't care less. Aviary are dead to me and on my black list. Close the door on the way out and don't bother coming back! All power to Nokia... (yes its harsh but I am so disappointed!)

I love windows phone, but I'm also glad I'm not up for a new handset for another year. Nokia have been fantastic, but once Microsoft buy Lumia, and Nokia is no longer tied to windows phone for software, I'm not all that confident Microsoft will pick up the slack.

@Bruno, too harsh I feel, they were there from early on and without them WP would have less good apps. Be thankfully they gave what they did when they did. Which admittedly makes this decision now (if it's true) make far less sense as WP is finally starting to gain serious traction. I can only think that they feel there's gold in them hills and they want to mine iOS and Android for a bit, and will return to improve WP in a few months. Maybe waiting for WP8.1 and some new APIs. @Sicarius, I was initially concerned but after thinking about it I feel the opposite. 30,000 odd people from Nokia joining MS and having direct access to the software, and a big pot of gold to use to develop new software. I couldn't be more confident that the MS/Nokia team will bring out some stunning hardware in the later half of 2014. I'll probably pick up something in April when 8.1 is released, hopefully some sort of 5" 1020 successor with lytro like hardware built in to replace my 920, from the leaks that's on the cards. After that I expect together they will come up with some innovative ideas we've yet to even glimpse.

@feedthashark: i hope that Nokia employees will be with MS and they speed up the OS development as Nokia is always faster than MS

What a pity. I really like Aviary's photo editor for WP. Honestly I haven't used it on W8.1 since I don't use any apps on WP8.1. But on WP it's one of those editors I normally go to, along with Fotor. Oh well. In the end...I can't really blame them. If their resources are limited, they should focus them on where the most consumers are. I would do the same. Anyone would do the same. Even Microsoft.

That's two days in a row I'm agreeing with you, normally I skip your comments. You getting seasonal and fair minded? :-) They have a decent set of apps for WP and Windows, they can let that stew until WP8.1 & W8.1 SP with some new APIs. In the meantime go mess around with iOS and Android, why not, apps shouldn't be exclusive to one platform; if they were WP would have never gotten this far. Nice to see devs who arrived through WP moving on and bringing their apps to others; just do hope they return to add more once they are done there.

I can understand the lack of interest in developing for Windows Phone. But also dropping Windows development in general, really??

Well...the majority of Windows users are on XP and W7. Then, many of those on W8.x don't use apps. Which leaves the percentage of people on W8 that use W8 apps very small.

Still though, even if its lower than XP, at 10%, that's still over 100 million people. They would have to be stupid to just look at market share and ignore the number of people using W8

But the thing is: 10% of people using W8 doesn't equal 10% of people using the W8 apps.

This just seems to contradict everything that's happened this week IMO. I mean, with all of the official apps that were coming in, it seems like WP is gaining traction, but hey, its their money, and trust us, we'll remember this...

Screw them then thank God we have Rudy Hun. When these bastards diss Windows Phone Rudy shows them how to do it better.

When WP surpasses iOS, Microsoft should tell them to piss off. I will not be supporting Aviary since they don't support WP.

Lack of platform traction?! What a load of BS. There's never been more traction on the WP platform, or more available "namebrand" apps.

True, but even us have to admit MS is taking an eternity to push OS updates... And for an environment that has to play catch up, it is even more critical.
So MS, get of your lazy ass and support the damn thing!!

Fewer OS updates would mean less development dollars to update. While I would love more updates, slower releases counter the dev time argument.

Omg rowiiiii. I hate the dev behinds rowi!!!!

Fuck them plain and simple. I suggest all our users delete their program and encourage Rudy to build a third party one that's better. And when Aviary decides to come back we give them the finger and low ratings without downloading it.

Is that really the way to respond to a company that has supported WP for so long? (Or talk in general). They are expanding, they have limited resources, they will hopefully return, for now they need to put bread on the table. Give them a break until they announce something officially.

They have no excuse. Rudy Hun has far less resources for them and has produced quality apps. If they are having problems then outsource the development of their WP app to Rudy simple!

Never cared for em and thought the Nokia SDK was waaay better. Competition finally got to them.

I agree Daniel they realize they can't compete with the quality apps on WP. This platform has the largest concentration of quality over quantity. Most of the bs on iOS and Android is trash anyway

This platform has the largest concentration of quality over quantity. Most of the bs on iOS and Android is trash anyway

Are you living in a dream world? I love my WP. But damn it doesn't come close to iOS developers in terms of quantity, quality and inspring apps. Damn I hate every platforms deluded fanboys!

Most of the bs on iOS and Android is trash anyway

The WP store is littered in trash, scams and fake apps.

Lets go over the list. Third party apps on WP compared to their official counterparts are better. That's not an opinion its a fact. Apps produced by Nokia and Microsoft to fill the void are top class apps, that's a fact. You calling those of us expressing our opinion as fanbous is nothing sort of moronic and nonsensical.

True. I've been using Nokia's tools since I got the Lumia 920. If Aviary thinks it'll get away from this then it's wrong, once the Microsoft deal is fully complete, I'm sure we'll see Nokia proliferate its tools and SDKs on other platforms. Winter is coming for Aviary.

Really? I though Nokia's SDK was for different photo editing, like filtering, no? I for one liked Aviary's photo editing features better than what Adobe offers in their Photoshop Express product for Windows 8.

That was my first thought after reading this story as well. I cannot imagine a tougher competitor to have to compete with in this genre than Nokia.

Bitch ass developers tell them to take their app and shove it

*cough* Fhotoroom *cough*

You should really have that cough looked at. Don't want it to turn into a cold.

I'm glad. It'll get the non-developers to stop using their API to push out lame photo editing apps. The Aviary API was made for stuff like social networks and sharing apps that don't focus on photos, but still wanted the option. I see too many developers promoting apps that are nothing more than the same old crap editor with the API by them. Aviary has sucked since they pulled all their web apps.

Well this will free up a little space on windows phone as I uninstall.

There was minimum support anyway.... I only use it to draw on my pictures or add words on it, seems to be one of the only apps that can kinda edit screenshots. Other than that there are far better apps for editing

Fuck them. Barely supported our app compared to iOS/Android. We never got additional purchases like stickers and filters which a member of their team told me was not coming to Windows Phone. I say its time for "6pic" the super awesome badass photo editor with RAW support from Rudy!

Vicious cycle. No traction so we abandon app. People shun the phone due to misperception there are no quality apps. Thanks for your flawless vision, Aviary. Go ahead and continue to be one of a thousand in iOS rather than top of the heap in WP. I'll remember this when freeing up memory in my phone. and the font business is a matter of laziness, not monetization.

Sad to hear, it was the best photo editing app on WP by far

You might wanna try some new apps if you think this was the best lol

"...the best... by far"??? Where have YOU been all this time!!! LOL!!!

Best? Or slowest? I vote slowest :P

Well, that helps me finally decide between a few of the photo apps I had installed. You've been uninstalled, Aviary! See ya... suckers!

This is weird. If they did this last year I'd understand, but now? Weird.

Sometimes google had brought them... How pity are they to say no traction to WP..

Who cares? It sucked anyways.

In my reply to Olivia, I also mentioned that I find it hilarious that devs will create an app, especially if it's First Party. Then, they do NOTHING to promote the app. How many times have you seen a commercial for say Home Depot, and they are promoting their app. And at the very end they have "Available in the App Store and Google Play.". Where's the WP Marketplace? It's just silly for devs to not advertise their apps, and then say "oh, lack of traction, blah, blah...". I certainly liked their app.

Man, this is a loss...for Avery.

Tried it, didn't like it. No loss for me, but one less option for other people. And that is not good. They'll eventually turn back, and when they do I'll be happy to try their hopefully new, polished and more feature packed app.
I feel sad for all you hating on them. I agree they jumped ship and defending it with an incorrect argument, but WP as a whole gain by having them, more developers = more options = attracting more users = growing platform.

Hey guys. Wow, quite a lot of passion! I'm the CEO of Aviary. Just to clarify, it's true that we haven't actively developed for Windows in the current Quarter. Instead we've prioritized iOS and Android. Just to explain… we've grown from 20MM MAUs to 70MM MAUs this year - so it's been crazy busy! And as a startup you have to pick your battles. Many of you on this blog are no doubt devs or entrepreneurs yourselves... and you know that startups need to be laser-focused. For us, this Quarter, that meant focusing on our biggest user bases – which was Android and iOS. But, as Olivia said in her original response to Chris, we are activity taking feedback from the windows Dev community... which means we may well jump back in... Watch this space.

Dude honestly, you made a horrible decision. You want to be just another app on iOS or do you want to be THE APP ON WP? How can you call yourself super busy when Rudy Hun developed an Instagram app, Vine app and Snapchat that mops the floor with the official apps. Don't give us that crap. You guys got punked by Scroogle just admit it!

Don't give us lame excuses. If the one man app genius Rudy Hun can do it by himself how is it your company which has more resources than him can't? Stay with your iSheep and Droids, WP is a platform for quality apps and devs. I for one will never support you again because its an insult to me as a user for your pathetic explanation as to why you diss my platform.

Rudy only supports one OS.

That is beside the point. If one man can support an entire OS they have no excuse as to why they cannot allocate resources to WP. As I stated before they could outsource the development to Rudy simple solution.

There's also the fact that it could just not be profitable for them to support WP.

It is an investment. If your foot is already in the door, you engage your community and build with them. Like other users said, how cam they expect to come back when other developers will fill the void.

I disagree with your reasoning and don't really understand the timing (right now is probably the worst time to leave the platform), but I have significantly less information on the matter than you do. I have no doubt that you guys will be back. Will be a tough battle to get user base on the platform second time around. In any case, all the best in your venture man!

Thanks Borasar - you seem to be the lone voice of reason on this blog! ;-)

Give us a valid reason other than that nonsensical one on traction.

Perhaps you and your team need to work on your messaging strategy. That response from Olivia was foolish and your post here equally so.

And in reply to ChrisLynch, the few companies here that actually publish an official WP app gladly advertises it in their brochures and such. And even some companies officially states that there is a WP app in the works, with an ETA. Example, the bus companies together have an app in the works, eta Jan 2014, which they inform about in timetables and brochures. Sadly most phonestore guys have little to none WP experience and always recommend iPhone, Galaxy or Xperia. Nothing else. Haven't met anyone recommending WP at all yet.

Between Fhotoroom, Thumba, Instagram/6tag/Instance, 500px, the hundreds of editors all of the OEM editors, there's simply nowhere for Aviary to make a mark. They only seemed to be used in 3rd party Instagram clients anyway (2instawithmassivelove and Instagraph) and the editor didn't seem to be very popular. Sorry to see them go bur their spot will be filled almost immediately.

Get a life and stop stalking me tr0ll

BTW, Thumba never got an update since WP7.

Wish MS would make socl app avail to 500 RAM devices, quickly!

Loved the app, but life goes on. Next.

If the developers of Aviary truly thinks there's nothing to gain from the WP/W8 platform, (for now), then that's their choice. I'm pretty sure that should they decide to come back, they will need to start building momentum again from scratch... When your foot is already inside the door, isn't it better to proceed inside, rather than back-out, come back and knock on the door again? Their decision to 'abandon' the WP/W8 platform, in my book, is illogical. But hey, it's just me thinking... Anyways, most developers are in for it mainly for the money. Some few good men are in for it not just for monetary satisfaction, but because they are loyal and believe in the WP/W8 platform... My hard drives and phones just gained some space...

Don't need more useless bloat on the Store anyways. Good riddance.

Wow, these are some brutal comments. Though it is disappointing they aren't supporting WP anymore.

While it's disappointing that Aviary is calling it quits, I gotta admit, I used their app like twice and deemed it another basic "me-too" photo editor. Lack of effort seems to go hand-in-hand with lack of user support.

Never liked their tools. Always so slow when there were better options out there. Not to mention we have instagram now so we don't really need em.

Now when Lumias have gained recognition and 520s are basically flooding the entry level, now they pull out? I don't buy that "traction" bit, something else is at play here.

Agree. I'm guessing they are just short on money, can't compete against Nokia and gave a lame execuse. OS is not gaining traction? That's complete horsesh*t to anyone who's been paying attention past 6 months.

One reason why i don't take things for free (app). I rather use pay version to encourage more dev, more app.

Wow, such bitter comments.
You know guys, perhaps Aviary has a small team, they have to make money somehow, the WP app isn't giving them return, so for now they discontinued the development effort.
Of course they'll get right back at it if they see the chance to.
Also doesn't help that apart from niche specific blogs, the vast majority of tech blogs gives WP the cold shoulder... so they don't even have publicity of the platform to run on.
In cases like these, it's always worse both for the platform and it's users to just cuss at the dev and keep talking crap about it on the slightest sign of disbelief. What devs will be willing to make an app to such a crowd?
It certainly won't happen by seeing reactions like these.
So if anyone from Aviary is reading these, thanks for going steps further than other devs, thanks from trying to bring an official app to the platform, and I hope it gets traction enough for the continuation of it.
It's quite sad that WP is generally looked down upon when it's actually so much better than uninformed people and crappy bloggers will say. Not to say WP doesn't have it's faults, but it certainly isn't as bad as lots of people try to paint it.
But nevermind trolls and bitterness. We're always expecting new photo treatment apps on the line of Aviary because, after all, the best camera hardware, like it or not, is on WP right now. Not trying to take a dump on Android or iOS, but it's a fact. So photo manipulation will become a big deal on WP once all the stigmatization stops.

Comments are harsh because Aviary didn't have to dish WP in their partying comment. Everyone knows WP has grown tremendeously past year and now they are saying it's getting no traction? They could have just said they want to focus their effort on iOS/Android for now and want to revisit WP later.

Still not a good reason to do it.
"Hey Aviary, we respect your opinion but believe you are wrong on your comment. Here's why:
*link to a website showing WP has been getting traction*"
See? I don't think that hurts.
Let me just say that lots of commenters and writters on WPCentral are very adamant, sometimes obtuse, and even a bit myopic at times when it comes to defending WP. Not that much different from fanboys of other platforms, but you get my gist.
This can be sometimes good, sometimes bad. But it shure does make "non-believers" a bit wary of things here.
So it's not very cool to go "f*ck you, we didn't need you anyways" to every dev that makes a decision to leave or suspend support for WP at some point, specially with so little information as to why. Rather than being just another crowd of harsh, sometimes uninformed, trollish community, we could be just different. We don't need to force devs to consider the platform by market domination alone. It's far better to ask for them to reconsider or return once they can (or even ask for further reasons if that's the case), leaving with a good impression, than closing doors. You could basically be undoing the hard work of Microsoft, contributing to leave a bad image of users on the platform, and guaranteeing the devs won't ever think again of working on something for the platform itself. No win situation.

Oh please you = aviary fanboy!

Yeah, we only suck Ballmer's dick on this site!

So tr0lling the page helps the cause then?

There are hundreds of comments insulting a company for no good reason on this page, and you call me a troll.

You are a tr0ll cause it looms liek you have his dick in your mouth. Aviary sucks

Yeah yeah, thanks for your very insightful comments.

Why yes of course, Aviary is the best thing since sliced bread! They should do an ad on how better they are than Adobe products! /not

Thanks Borasar - you seem to be the lone voice of reason on this blog! ;-)

Are you two sharing bunks now?

We have a lot of photo editing options. Let them go.

It's a shame Aviary had to go, it remains my favourite photo editing app. I suppose it still works, and we've got this current version of the app now forever. It's not as if they're removing the app from everyone's phones and leaving us with nothing. :)


So like my nickname AViaRY AV2RY)) about the app, there so much alike apps why would you miss this..Nokia creative studio, Fantasia free painter, Camera 360 and so on all have photo editing functions

Reality is that the Nokia SDK is far superior and more attractive for a developer than Aviary one.

Is fine. I don't need lots of filters for my photos anyways. Nokia Studio is more than enough for my usage. Not really a fan of filters too.

Well news made me uninstall the app... Thanks Aviary but I'm not gonna support an app that doesn't give much _________

Well, another thing to add to my list of reasons to go back to Android or iOS... I'm pretty sure I'll be switching back on my next upgrade, in January.

Wait for WP8.1 and then decide...

That's not a good reason to switch back at all. Aviary is mediocre compared to Nokia's offering, at least in my opinion.

I imagine MS's purchase of Nokia was the final straw. Logically they would only expect usage to go down versus Nokia/MS's API.

I don't care for aviary anyways. See ya. Plenty of much better apps for editing.

....and btw with the Nokia lumia camera so good why still need photo editing tool.

I think it has more to do with the fact that they are noticing companies are using the Nokia SDK instead (soon to be Microsoft's) and they'd rather not try and compete with an inhouse solution (that is so good)

My first reaction was "don't let the door hit you on the way out", but I think that ultimately they may struggle to compete with an "official" SDK

Aviary are fools. I use Aviary photo editor and Fotor very often. Will uninstall rightway this aviary editor.
Do they really think Windows Phone 8 has not gained momentum? Now i hate Aviary

I can understand why they've pulled the plug in what I once saw a developer write. He said that the income he got in a few months from (and I don't remember the exact figures) the same app on each platform is : iOS $5000, Android $3000 and WP8 $30! I know many apps are free to try on WP8, but that's as far as most go, coupled with the low user base compared to the top dogs. I just don't hope this becomes a trend.

I never liked the app. While the Nokia editing tools are simple I find them highly effective with great results. Aviary just felt (still feels) clunky compared to creative studio.

Also, their wording is a tad misleading. They say it's not gaining traction. What isn't gaining traction? Their SDK or the platform? All the numbers say the platform is growing so it has to be the other. The thing is that Nokia dominates WP and their SDK is very very good so, do the math. That's why they're going away - they can't stand up to Nokia. Wish them luck and move on.

Traction? How many (big named) new apps were released this month (December)?

Um, Vine, Instagram, 500px, Mint; I don't particularly care one way or the other and I don't even use those four but the support is growing and with the release of Nokia Black, my 1020 is rocking! I still get asked about it six months after release, can an iPhone owner say the same?

Sorry but i have chime in here. I call BS on every single one of their comments. They are projecting all of their own failures on the platform and userbase as a whole. The WP community is amazing, engaging and extremely supportive, and any developer who actually cares about WP sees this stuff everyday which is why we care and love WP. Avairy good bye!!!

Just downloaded it yesterday; whew, got it before it gets pulled.

There are so many great photo editing apps on WP that's why Aviary can't stand out.

WTF would you stop development for a mobile OS platform with smartphones that have cameras good enough to rival top point and shoot cameras?!? The developer must be another stupid American!

I guess devs moved onto nokia's imaging sdk. Still sucks as it is a pretty decent editor for doing simple edits on the go. One less decent app in the store... I just hope people don't start using this one as an excuse.....