BADLAND: Game of the Year Edition lands on Xbox One with analog controls, full-HD visuals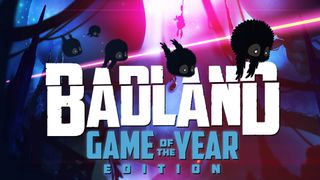 Critically-acclaimed side-scroller BADLAND made its way to Windows Phone last year, accumulating over 20 million downloads (across all mobile platforms) in just over six months of its release. The game is now available for the Xbox One, boasting analog controls that allow you to play with the Xbox One controller, as well as full-HD visuals.
The Xbox One version of the game features four times the amount of content as the Windows Phone title, with 100 levels of singleplayer content, 100 co-operative and 27 multiplayer deathmatch stages available. The game also supports up to four players in the local multiplayer mode. The physics-based action as well as the immersive visuals set BADLAND apart from other titles in this genre:
The game is now available for $11.99, with Xbox Live Gold subscribers eligible for an additional 20 percent discount.
Buy BADLAND: Game of the Year Edition on the Xbox One Store ($11.99) (opens in new tab)
Windows Central Newsletter
Get the best of Windows Central in your inbox, every day!
Harish Jonnalagadda is a Senior Editor overseeing Asia for Android Central, Windows Central's sister site. When not reviewing phones, he's testing PC hardware, including video cards, motherboards, gaming accessories, and keyboards.
20 million downloads on WP alone? Hmm..

No. Twenty million across all platforms. It's a pity this game didn't launch with Xbox integration on Windows Phone, though. It would've compensated for the delay in coming to WP. Now that it's come to Xbox One, it would be nice if the developers upgraded the Windows Phone version.

What is a pity is I've had this game since it came out and have only played it about 10 minutes. In addition, for game of the year, unless I misinterpreted that as I read, text, and drive we only have 13 comments at this time.

Across platforms. Made that clearer in the post.

20 million downloads and there are cats out there that don't want to support the WP community? Damn shame. Damn shame indeed.

Well it's not that much to them.. I bet they got hundreds of millions on Android and iOS. :/

Even a million is a large quantity you would be an Idiot to play it down...

Specially since the game is 3.99 on Windows phone, if haft those 20 million paid for the game that's a very good amount of cash.

I think is 20 million on all platforms...

Especially for a paid app like this one..2.99 I think.

I misread the name as: Bada-land. Just a desi joke. Indian news day, you see.

Love this game!!! So much! Getting this on my one for definite!

I Love this game on wp.. But I want new levels :/

I thought that GOTY postfix its for games that really was win as Game of the year price. So now GOTY its everything that released for other platforms after year.... Sad..

I'm pretty sure GOTY has always been just a re-release with all content. I don't think there has ever been a rule in place that a game had to win the awared for Game of the year, especially considering there is no single governing entity that has to determine if a game is the game of the year. It's always been a marketing ploy.