Battlefield 4 and Battlefield Hardline are this week's Deals with Gold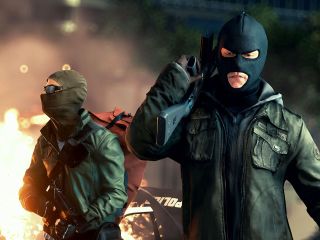 This week's Deals with Gold promotion includes discounts on EA's Battlefield 4 and Battlefield Hardline for the Xbox One and Xbox 360.
Xbox One:
Xbox 360:
As always, the deals highlighted with an asterisk are available for Xbox Live Silver subscribers as well. The discounts are valid until December 14.
Source: Major Nelson
Windows Central Newsletter
Get the best of Windows Central in your inbox, every day!
Harish Jonnalagadda is a Senior Editor overseeing Asia for Android Central, Windows Central's sister site. When not reviewing phones, he's testing PC hardware, including video cards, motherboards, gaming accessories, and keyboards.
Well I am officially Gold member as well since yesterday. Just to have some nice free games.. those to games free were rather boring by the screenshots

As they say, you can't judge a book by it's cover. Try it before passing judgement.

Ea acess gives both of these

Where's Battlefield Hardline Premium? Wanted to get that on discount. Ah well.

If you didn't play the game yet, you might want to try it on EAAccess first. It's the worst BF game on Xbox i've played.

Do people still play these ?

BF4 has a very good community and it's never hard to get into a full match. I personally still play it all the time.

I play it. Actually it is the only game I play, besides Solitaire on my Lumia.

Hardline is trash... But EA just had to push out another shooter. Medal of Honor was good for the most part, but they rushed it like everything they make.

Bf4 still has a healthy amount of players, rarely do I end up in a lobby that isn't full. But that's on conquest large. Other play modes have taken a hit(too many modes imo). Also on some dlc you can't find a single game. I can recommend the basic bf4 for 15€, well worth the price as it is.

I'd buy anything Battlefield, if it's shiny and made by Appl... Whoops I got carried away :) Now seriously, the BF series is the reason I'm spending hundreds on GPUs. Eagerly awaiting BF5!

I have EA access so I don't need to buy either of those two X1 games. And most of the 360 games I already own. May pick up Zuma, but I think I only paid $1 for Revenge, so paying more than double that for the first one is a bitter pill to swallow. Oh well, MS sent me a free $5 credit so...

In the future can you label with 360 games are backwards compatible?