There are many Xbox headsets on the market, and we review each and everyone we can get our hands on for our best Xbox One headset and best Xbox Series X, Series S headsets round-ups. I tend to review with the mindset of "is this value for money?" at the forefront of my mind, reminding myself consistently that, ultimately, I'm trying to inform you lovely people what is actually worth the dollars. I have to say, when discovering that Bang and Olufsen were making a special "Limited Series" Xbox headset, I was intrigued... until I saw the price.
This is the B&O Beoplay Portal, which costs a whopping $500 — the same price as an Xbox Series X. My first thought was, quite honestly, how can that possibly be justified?
The Beoplay Portal represents the philosophical intersection between a "gamer" headset and a "lifestyle" headset. Lifestyle means something you can wear outside without feeling silly, complete with features and sound quality that make your favorite Spotify tracks soar. In addition, you also have Xbox Wireless compatibility, giving you a direct link to the audio on your Xbox console.
The Portal is not the only headset on the market that boasts some of these features. The LucidSound LS50X also has Bluetooth and Xbox Wireless, as does Microsoft's own official Xbox Wireless Headset. Both of these are immensely cheaper than the Beoplay Portal too, clocking in at $250 and $100 respectively.
Can build quality, additional features, audio reproduction, and the B&O name really justify the mammoth price tag? Well, we went out and bought one, so we could find out and let you know.
B&O Beoplay Portal Xbox headset
Bottom line: The B&O Beoplay Portal is a true rarity in the games accessories market, bringing some premium flair to the competition. However, I would expect a headset that costs as much as my console to be effectively perfect. With microphones that are just passable, and the omission of Bluetooth and Xbox sound source mixing, the Beoplay Portal doesn't make the grade. This is a lifestyle headset first, with a dash of gaming.
For
Best-in-class app experience with good features
Gorgeous visual design with great ergonomics and actions
Incredibly lightweight and comfortable with premium materials
The only Xbox headset with active noise cancellation
All-day battery life
Impressive audio with Dolby Atmos
Against
Internal microphones aren't great
Can't dual-channel Bluetooth and Xbox wireless
The price is hard to justify
B&O Beoplay Portal Xbox headset: Price and availability
Source: Windows Central
The Bang and Olufsen Beoplay Portal is a whopping $500, putting it in the same range as higher-end lifestyle ANC music headsets rather than your typical gamer gear. The headset is part of "Limited Series" official Xbox gear from Microsoft, labeled so for its supposed premium quality. In that area, the B&O Beoplay certainly makes the grade. Whether or not it's actually worth it will boil down to your preferences, and our full review, but the headphones are generally difficult to buy right now. There are units available from B&O's website and from the Microsoft Store, but many other retailers have already sold out, and we don't know if more will be manufactured.
B&O Beoplay Portal headset: What I loved
Admittedly, I don't review many "lifestyle" headphones, focusing primarily on gaming-style headphones. That's the intersection Bang and Olufsen are pushing here, though. Are gamers willing to pay lifestyle prices for features they get on headphones with gaming brands attached to them? There's certainly something to be said for the engineering process to make headphones not only look good but sound good, too. Most gamer headsets, frankly, don't care too much about the "look good" aspect.
Swipe to scroll horizontally
| Category | B&O Beoplay Portal |
| --- | --- |
| Frequency Response | 20-22,000 Hz |
| Speakers | Neodymium, 40 mm |
| Features | Active Noise Cancellation (ANC), Dolby Atmos |
| Materials | Premium lightweight aluminum, genuine lambskin |
| Connectivity | 3.5mm, Bluetooth 5.1, Xbox Wireless |
| Battery | 3 hours to charge, ~12 hours w/ Xbox wireless, Bluetooth, ANC. ~24 hours w/ Bluetooth, ANC. |
| Weight | 282 g |
The Beoplay Portal headset is, quite honestly, gorgeous. Not only is it spectacularly modern, but it's also subtle in its design. It's something that frankly looks high-end, and if you're into portraying yourself as a fashion-forward contemporary bloke or lady, the Beoplay Portal might have won you over already.
The headset comes in three color pallets. I opted for the industrial black on aluminum style, with brushed metal earcups, a high-grade lightweight metal headband, complete with calfskin genuine leather. I think this is actually the first gaming headset I've reviewed that features genuine leather, and it really does make a difference. It feels great to wear even across long sessions, with a gentle contact profile on your skin.
Given the beefy 12-hour battery life (24 hours in Bluetooth mode) I honestly expected them to be far heavier, but that's not the case. This headset is incredibly lightweight. I also initially worried that the slim headband design would break, but it still feels reliably dense in its construction. They have a continuous metal shaft running the entire length of the product, which I can't imagine will break easily, even under duress.
That's just it, though. The Beoplay Portal is expensive because of the engineering effort it takes to get these features and components into something that's compact and lightweight, while also looking great. How do they sound, though? Pretty damn great, actually.
Packing Dolby Atmos as standard, the Beoplay Portal is definitely among the best-sounding Xbox headsets I've used, if not the best. Active noise-canceling (ANC) is something I haven't yet experienced on an Xbox headset, and it really can make a big difference, cutting out ambient scrawl from an open window or desk fan.
Using the Beoplay Portal, games like Resident Evil Village gained an additional dimension. The lonely ambiance of the creaking village swirled all around me thanks to a cavernous soundscape and very detailed, high-definition audio. From the most minute windswept brush to thunderous Lycan roars, Resident Evil truly sang on this headset. I also jumped into Overwatch and Battlefield V, my go-to shooters, and found a similarly impressive experience. The distinctive separation and crisp detailed highs help with tactical play, without sacrificing any of the more immersive ambiance. It just sounds great.
When it comes to the Bluetooth signal, I had a few issues. At first, I couldn't get them to pair with my PC or my phone, but after repeated attempts, it did finally go through. My Razer Blade 17 Pro didn't like them, for some reason, creating immense distortion. I'm inclined to blame the Razer Blade for that, though, since its never been particularly great with Bluetooth. On my Galaxy Note 20 Ultra, I had no issues whatsoever with connectivity, after wrangling with the app for a while.
The app is also quite good, making it easy to create EQ presets and tweak settings for things like ANC. Admittedly, I did have to play around with the EQ a fair bit to get the headphones where I wanted them for music. Out of the box, they may sound a little bit flat until you crank up the bass a bit, depending on your tastes. Afterward, I found them to be a solid choice for my favorite tracks, with excellent ANC that drowns out outdoor ambient noise. They're even ideal for exercise!
I generally prefer earbuds, though, and didn't find them to sound that much better than my Samsung Galaxy Buds Live or Marshall Monitor II ANC, both of which are a fair bit cheaper. The Beoplay Portal maximum volume also isn't the best, which is offset by the ANC to some degree, but if you like it loud these might not be the cans for you. Still, they remain excellent for music and media overall, and of course, they also do Xbox gaming, which neither of my other primary headsets for music is capable of.
The Beoplay Portal also impresses in other areas. The touch-bar volume controls are surprisingly responsive and accurate, allowing you to very easily mix party chat communication with game sound, and control master volume. Pairing buttons are easy to locate, and do their job incredibly quickly. I was surprised to find that, despite having internal microphones for Xbox party chat, they produce no echo whatsoever, nor do they pick up game sound from the speakers. This is something that gaming headsets even on the higher end often screw up, so it's good to see them succeed in this area.
B&O Beoplay Portal headset: What I disliked
There's a ton of stuff to praise about the Beoplay Portal, but for $500, I truly expect the best of the best. The Beoplay Portal falls short in a few critical ways, unfortunately. While I did note that the microphones perform adequately for internal mics, they're still on the lower end when it comes to audio communication. While it wasn't possible to capture audio from the Xbox, I was told that I sounded as though I was using a Kinect microphone, even without informing the listener that I was using a different headset from usual. Many of B&O's competition in the gaming space also offer mic monitoring for calls, which isn't present here. It's not such a glaring omission since you can still hear yourself fairly well while wearing these, despite the ANC eliminating ambient noise.
Either way, the mics are passable, and unless you're in a particularly busy party with many participants, I don't think you'll have too many issues with how they sound. Just don't expect to be making any content or performing live streams with this headset. Not that you could, that is.
One of the more recent trends with Xbox headsets is the ability to mix audio from two different sources. The Astro A50 is the king for this, mixing audio from a USB signal and a SPDIF signal simultaneously into one mix. This is great for content creators or people who want to use PC programs for chatting, like Discord. Other headset manufacturers, including Microsoft, opted for Bluetooth instead of USB and SPDIF in their wireless products. And sure, Bluetooth is not great in any situation, being particularly susceptible to sound corruption. However, it feels odd that the Beoplay Portal doesn't allow you to mix Xbox Wireless and Bluetooth sound simultaneously, under any circumstances.
I had assumed that I would be able to take a Discord call or phone call off my phone while using the Xbox Wireless signal for game sound. Alas, you can only use one or the other at a time.
Honestly, I don't use the Bluetooth mixing feature a huge amount, so this may not bother most people. It does feel like an odd omission though, given how many other competing headsets are offering this. Presumably, this was done to preserve signal quality, but I think at least giving people the option to do both in a pinch wouldn't be a miss.
It's also just hard to talk about this headset without mentioning the price. Yes, it's packed with premium materials and high-end engineering. Getting all of this tech into a densely packaged, lightweight product is no easy feat, and it's certainly not cheap to do either. That being said, you won't necessarily think about that while they're on your head. I feel like you can get a comparable sound experience for your Xbox for far, far less, unless you're particularly interested in the fashion play here.
Honestly, that's ultimately what the Bang & Olufsen brand is. It's all about the lifestyle. High-end, minimalistic design, across a broad product family that all complement each other in different ways. If you want a headset that is unapologetically premium, the B&O Beoplay Portal is it.
B&O Beoplay Portal headset: Competition
We include these new competition segments in our reviews now, and usually, they're pretty easy to write. However, this headset really does stand alone. There are no "lifestyle" headsets on the entire market that are trying to do what Bang and Olufsen are with the Beoplay Portal, but there are a lot of headsets on the market that do some of its key aspects pretty well for much less.
Honestly, the Beoplay Portal headset is probably the best-sounding Xbox headset I've ever used, but there are much cheaper headsets out there that come quite close. The planar-based Audeze Penrose X sounds quite comparable, but it's are also quite pricey at $300.
For bang-for-your-buck sound quality, I generally recommend the Corsair HS75 XB these days, since it also comes with a Dolby Atmos license baked in, and has a great soundstage with detailed reproduction. It doesn't have Bluetooth, however.
The closest competitor in the Xbox scene to the Beoplay is the LucidSound LS50X. LucidSound's design profile is a lot bulkier than the B&O Beoplay, and the construction is nowhere near as good, with clunky action on the volume dials and no app experience on mobile. However, it sounds solid, though, and look pretty decent. It also does that Bluetooth and Xbox Wireless simultaneous sound mixing, and have a far, far better microphone than the Beoplay Portal, which is also detachable if you go roaming. Crucially, it also costs half as much, retailing for $250, but you can often get them for much less.
B&O Beoplay Portal headset: Should you buy it?
Honestly, the B&O Beoplay Portal headset somewhat stands alone in a crowded market. It offers a premium experience across the board, but it's aimed at a very specific type of customer. I went into this review with a bit of a negative attitude admittedly, assuming that B&O Beoplay were effectively selling me a brand rather than something truly substantive — I was wrong, they have won me over. But, they are still incredibly tough to recommend because of that wild price point.
You should buy this if ...
You want a best-in-class premium experience regardless of price.
You want a headset for frequent office/outdoor use that can also work on your Xbox.
You don't care about having the best microphone.
You shouldn't buy this if...
You're on a budget.
You want to mix audio from two different sound sources.
You don't plan to use them beyond your Xbox.
You shouldn't consider buying the Beoplay Portal unless you're someone who frequently uses headphones in general. If you're someone who commutes, uses headphones at work, or at home, whether gaming or not, these might be a great lifetime buy for you. The app experience is top-notch (probably the best I've used), and sits alongside some truly remarkable engineering work with impressive design sensibilities. This headset does a lot very well, but there are so many, many cheaper options out there that are probably better for most Xbox gamers.
This is an unashamedly premium product with some of the best audio reproduction I've ever experienced on my Xbox, but that alone doesn't give them a big enough edge to justify the price. I'm not someone who would necessarily use these out and about either, because I prefer lower-profile earbuds, even if it comes at the loss of some audio quality.
You really have to fit into the lifestyle B&O is selling here. A fashion-forward, minimalistic design profile, with a great on-the-go sound experience, that has a side order of gaming. I am certainly not its target market, but I can't help but admire what Xbox and Bang & Olufsen have achieved here.
B&O Beoplay Portal Xbox headset
Bottom line: This headset has heavenly audio and design quality, but a hellacious price point. You have to really spend a lot of time inside your headphones to want these — they're a headset for lifestyle enthusiasts with a fashion-first mindset. For most, the price probably won't make any sense, but these are designed for a specific audience in mind, and in that, they succeed.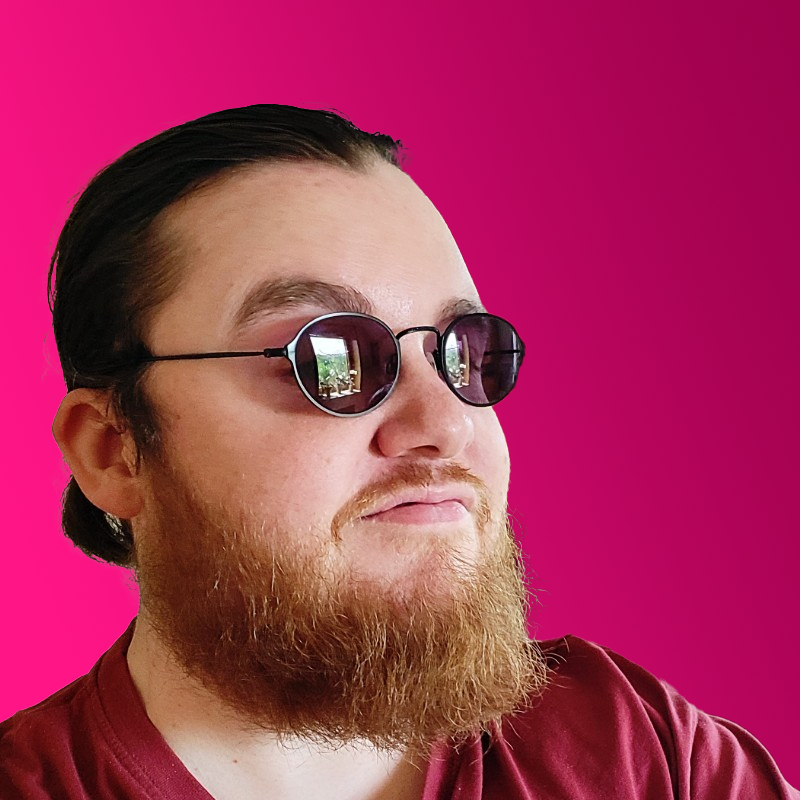 Jez Corden a Managing Editor at Windows Central, focusing primarily on all things Xbox and gaming. Jez is known for breaking exclusive news and analysis as relates to the Microsoft ecosystem while being powered by caffeine. Follow on Twitter @JezCorden and listen to his Xbox Two podcast, all about, you guessed it, Xbox!