U.S. Mobile Carriers with the Best Customer Service
Which U.S. carrier has the best customer service? Read on.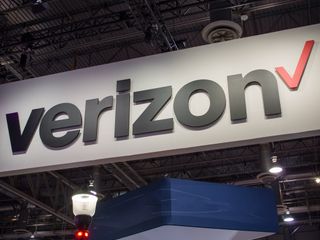 Prices? Sure. Coverage? Absolutely that's important. But how does your carrier treat you? When you call, are you answered promptly and courteously? Are your problems fixed easily? Does the person on the other end sound like they even care? What about tech support?
Here's how you should pick carriers if customer service is most important to you.
Best customer service: Verizon Wireless
Why you can trust Windows Central Our expert reviewers spend hours testing and comparing products and services so you can choose the best for you. Find out more about how we test.
For top-notch customer support, look to Verizon Wireless. In Tom's Guide's testing, which took into account online support, social media responses, and over-the-phone support, Verizon scored the highest with a 94/100 rating. In terms of coverage, The Wirecutter rates Verizon number one, so you get the best on both fronts.
Advertisement
Whether it's a question about your plan, your specific device, or tech support, Verizon nails it on the phone, online, and via social media. It even has an online device simulator, which can virtually take you through tutorials on your specific phone so that you can figure out problems or simply learn how it works without having to wait on hold or heading into a Verizon store.
Runner-up: T-Mobile
In Tom's Guide's ratings, T-Mobile didn't fall far behind Verizon, since it has a great social media presence when it comes to support, and its over-the-phone support is quick and helpful. That being said, its online resources could be a little better. Having had to do a ton of research on T-Mobile, I fully agree with that assessment. T-Mobile's website is quite frustrating at times, and it takes quite a bit of googling to find help pages that should probably be easier to find right on its site.
Having chatted online with some reps, as well, I noticed (similarly to Tom's Guide) that T-Mo reps often assume that the customer knows more than they really do, so their instructions aren't always explicitly clear.
Batting in the hole: AT&T
Since AT&T switched to an automated answering service, its over-the-phone support isn't the best. That being said, its support site is quite helpful, with quick response times for email. But its responses on social media are lacking.
This rating is despite J.D. Power's assertion that AT&T ranks the highest in overall customer satisfaction. J.D. Power's rating only takes customers with unlocked phones into account.
Bringing up the rear: Sprint
In Tom's Guide ratings, Sprint is actually in fifth place, behind Cricket Wireless (an MVNO owned by AT&T). According to Tom's Guide, reps are friendly and quick to respond, but testers were consistently given incorrect information, even on topics reps should know well.
Advertisement
Top Ten Reviews' rating is consistent with Tom's Guide, placing it in fourth place in its guide of best carriers and giving it the lowest score of the bunch for customer help and support.
Putting customer service reps aside, Sprint's consumer bring-your-own-device policy is frustrating and a major turnoff. Wanting to buy your phone from a provider is one thing, but having to is another. And Sprint's dated CDMA technology holds it back on all fronts.
Windows Central Newsletter
Get the best of Windows Central in your inbox, every day!
Mike is a staff writer at Mobile Nations and fancies himself a musician and comedian. Keep dreaming, Mike.
Lol best customer service verizon... what a joke... Yeah if you like mysterious charges randomly appearing on your bill (So whats this bill review charge? Oh thats what we charge when someone looks at your bill)... And a network that is CDMA based when the rest of the world uses GSM... The only thing Verizon has going for it, is that it has the most reliable and largest coverage network. From personal experience I tell friends and family to avoid Verizon like the plague. Thank goodness AT&T got their act together locally and the service is good.

Never had any issues with Verizon customer service, ever, been with them for over 15 years, and their coverage is the best in the business.

When I was on Verizon it had the best customer service of anything I ever had and CDMA is a much better network protocol than GSM. The only reason I left was I could get a better deal on Consumer Cellular and I could use my 950XL on CC. The lack of support for Windows phone on Verizon blows but that was because the previous CEO was a richard cranium and had soem bug in his ass about Microsoft.

Reason is that WP is dead, it has been for quite some time now, no reason to support a mobile OS when the manufacturer themselves could care less about it, WP is dead.

WP is not dead! It may be an endangered species but it is surely not dead. How easily some people give up. The "manufacturer"has not "giving up" but are trying to fight a more formital foe. It's harder when you have to deal with idiots that will just except any kind of lazy bullshit as long as it works quick and they don't have to think about it much.

It's DEAD, put a fork in it, it's time to join the rest of civilization.

Re: aka cybertec69,
May I ask, how old are you?
Best Wishes

And the point to your question is.

WP is basically dead, no flagship phones in over a year.

And yet... here you are...

I'm on AT&T and my wife and kids are on Sprint. Sprint SUCKS, cannot wait to drop them. Limited selection of phones Not cheap (I dont care what they advertise when you see your bill with $40 of "taxes and fees" you will be upset) Their website and tools are frequently down and/or not working correctly. Swapping phones requires using their website (which is down all the time) or calling. AT&T just requires taking sim out of one phone and putting it into another. You will drop calls and service more often than with other carriers. Verizon, regardless of customer service record, will never get my business because of their CDMA technology and high prices.
By the way how does Sprint get dinged for its CDMA technology but not Verizon?

I'm guessing it's because Verizon uses both techologies while Sprint only uses one.

I left Verizon, largely because of their poor customer service. I had numerous store reps suggest that I knew nothing, regularly talked down to me, straight up lie to me, and treated me very poorly. Buying a new phone was a nightmare every single time. I'll never go back to them.

Who cares what the store reps think, the majority of them are idiots, you sound like a ten year old kid. All I know is that for over 15 years I never had any issues with customer service or their Network, and no I do not work for Verizon, I just use their Network because it is reliable, and that's what matters when you use a smartphone, or flip phone in the old days.

Folks, I believe we have our runner up to Papale - negative and bitter, and ready to let you know how he feels...

When trying to buy a Lumia 822 at Verizon, the sales person tried to get me to buy an Android phone because it was "better" and "cheaper/free." I denied the offer with a flat "No." I think. They have terrible sales support if not customer support. When the Lumia 830 was new, I asked where it was in an AT&T store so I could see it in person (was planning on buying it and did in February 2015) and no one tried to get me to buy an Android phone.

I had a similar experience with at&t when I wanted to buy a lumia 1520, the phone had just came out and I wanted one pretty bad but at&t sales people were ******* on it really hard to the point where I was feeling pressured into a android device, happened at 2 different stores on the same day so I went home and just paid full price online from the Microsoft store, my first purchase from them.

No, because the WP platform is DEAD.

T-Mobile here. Their service is just terrible in some places. I'm using their Signal Booster at home but it's still not enough. So I'm stuck to Wi-Fi calling while home. Interestingly, in a few hundred yards from my house I get LTE. I also noticed that I get better service on the 1st floor at work than on the roof of 7 store building - we don't have any boosters here - I find it weird Oh, and I'd give their customer service 9.5/10

Lol this article that praises the carrier that was always against MS on windows central is really incredible. Paid. Shame on you.

They where NEVER against WP or Windows Central "they did carry Windows phones, but no one bought them, do you know why, because WP platform is DEAD", they where against a failed mobile OS, I suggest you call Microsoft and vent to them.

So, no software updates, no customer support, no accessories in their stores for Windows phones for the phones on their shelves they are trying to sell, actively trying to push people away from Windows phones toward Apple or Android, and you still try to claim VZ actually liked Windows phones? Not hardly. I had an Samsung ATIV SE for close to 2 1/2 years, not once did I receive a software update from VZW. I updated the phone manually from 8 to 8.1, then on to Win 10 Mobile once a way was figured out how to load it in the WC Forum. I finally retired my SE last November, and bought a LG V20. The phone hardware is decent, but Android still is just as bad a mess as it was 5 years ago when I had my first Android phone, a Moto DX2. Unstable apps, lousy battery life, constant app updates to fix poor coding. Will just grit my teeth and deal with this cluge of an OS for a while longer. Will never even consider an Apple phone. I want an adult's phone, not some teenager's play toy.

IMO you can't expect long battery life from a phone with (unnecessary) QHD screen. FHD should have been enough, but QHD is a trend now. Plus, there's so much going on under the hood of Android phones. Constant app updates is better than 1) update once in a months/year (as on WP)
2) MS/Devs pulling apps from the store (I never had iPhone or (my own) Android phones)

Ridiculous and paid for article. I have a iPhone 6 on Verizon from work and my own Microsoft 950 on att. Network wise clearly version is superior , but att not far behind It's a very small gap. Customer service doesn't exist with Verizon but great with att.

And for the haters here Yes windows phone is a small community. If you don't want be here nobody is forcing you. Of you think it's dead just find another place for yourself.

I think it's dead, and I'm still here because two other OS's don't attract me :)

I don't know what is worse fake news, hypocrits or people who don't know the definition of dead?

What's worse is thinking you know everything. It's dead when there is not a single mobile device running windows os capable of making phone calls. So please stop hating and go get a life for yourself. Thank you

It doesnt have to be dead because no device is working with OS, dead because no new devices are coming out with this OS.

I think it's dead, I'm here for all the non windows phone articles. If this website was dedicated to windows phone and not windows as a whole it would be dead too. Most of the articles and forum discussions are for laptops and tablets.

Then goto forum where it is non phone related . It will be dead when Microsoft officially takes it off shelf. And interested people wanna use out they will use. May be a very tiny number. Since you ate not one of them . Do your self a favor and stop being a hater. There is enough hate in this world already. Thanks

Thanks for the Verizon informercial

I've used Sprint, T-Mobile, and Verizon. Verizon has the best network and best customer service. Sucks for the employees stuck working on Xmas, but even on the holidays they provide good service. They've given me bonus data without purchasing the phone required for promotion, they've given me bill credits for my own mistake, they basically kiss my ass. Bill is easy to understand and accurate, and most store locations offer good service. T-Mobile customer service was a nightmare for me.

I've been with Tmo since 2004. I've never had a problem with customer service, ever. The rest of my family is on Verizon and have had numerous rpoblems with customer service. Anecdotal evidence. It proves nothing.

Verizon has the best customer service and best network, and the reason they no longer carry WP's is because the WP platform is DEAD, put a fork in it, Microsoft has.

That Sprint guy, formerly with Verizon, is cringeworthy.

Happy with AT&T. Wont be going to VZW because of their history with Windows Phone. Rather stick with AT&T as the service works great, coverage is great, and when new Windows phones launch, they usually work on AT&T. Plus I like being able to just swap SIM cards. Never had a problem with Customer Service that I can think of. Don't think I will ever touch Sprint. As far as W10M goes, as long as the platform has the support it does currently, I have tablets (Android and iPads) for apps that aren't available as most of those are apps I'd use on the couch anyway. I'll be here until Microsoft officially pulls the plug or until it becomes literally a feature phone and no, it hasn't gotten there yet ;)

What new WP, WP is DEAD, put a fork in it, Microsoft has, time to move on with the rest of civilization.

I see no need. I choose the device that I find that works best for me. I have flagship Android tablets and phones, iPads and an iPhone. I prefer Windows. Whether you think that the platform isn't worth using is up to you. Like I said, I will continue to use what I feel meets my personal and business needs until they officially pull the plug.

You do know the horse and carriage thing is only used in Central Park South in Manhattan NY and in the Amish communities.

And yet, I'm not using a basic flip phone which would be equal to your statement.

In the recent Consumer Reports wireless survey in customer satisfaction, Consumer Cellular topped all postpaid carriers, including the Big Four cell phone carriers.

Ha! Wow! How ironic then that the ENTIRE REASON my family and I moved from Verizon years ago is their completely HORRIBLE customer service and the mysterious charges that would appear on our bills and the fact that oftentimes their support, when trying to figure an issue out would transfer us over and over and over again and require us to REPEAT ourselves almost endlessly. Best customer service? That's a laugh!