Bleeding Edge director Rahni Tucker on how Xbox support did (and didn't) change the game
We learned more about character creation, the origin of the game, and more.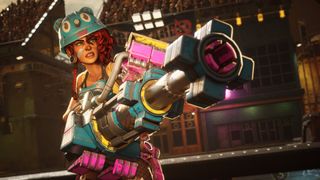 (Image credit: Xbox Game Studios)
Bleeding Edge is the first multiplayer game from Ninja Theory under its current name and while beta tests have allowed players a chance to go hands-on, many questions remain. At a recent preview event, I got the chance to try out a new character coming to the game called Mekko, playing with and against several Ninja Theory developers and testing out the new map Landslide, all of which you can read more about here.
I also had the opportunity to talk with several developers at Ninja Theory, including Rahni Tucker, the creative director of Bleeding Edge, as well as Gerald Poon, senior designer on Bleeding Edge. Sitting down to talk with them, they shared some insights into how Bleeding Edge began, where things are going in the future, and the support the team has received from becoming a part of Xbox.
Bleeding Edge goes from small beginnings to post-launch planning
Ninja Theory has a varied history with the kinds of titles it has worked on in the past but it's fair to say that Bleeding Edge is one of the most different, with the reveal at E3 2019 setting a very different tone. Bleeding Edge has been described before as a passion project, something that creative director Rahni Tucker was happy to dive into.
"See, my kind of personal passion to work on is combat action. I did the combat on DmC, so I wanted to keep making more combat. Ninja Theory's had a rich heritage in making combat action games, and I was drawn to the studio by Heavenly Sword... I really wanted to do more with that and see where to take that next," she explained.
However, she also has a lot of experience playing a lot of other online multiplayer games. "The genesis of the idea was okay, 'A thing Ninja Theory are good at making and have a lot of experience with and that I personally like to make' and then 'A thing I like to play at home.' Where is that game? I feel like that doesn't exist right now."
The game has come a long way since then, from being one of the first reveals at E3 2019 to alpha and closed beta testing, with the release date just weeks away. But what about the long road ahead? Multiplayer games usually thrive because of the support they get months or even years after initial release. For example, Rainbow Six Siege and Overwatch got new characters and maps in the past year. From this preview event, we know a new character, Mekko the mech-piloting dolphin, will be coming sometime not too far after launch. What comes after that?
"We don't have a specific roadmap to share, but we're definitely going to be supporting the game post launch. I've got a team ready to go on that. We have a massive list of features and content that we want to make. I mean, more fighters and maps and stuff like that is kind of a given," Tucker shared. "There's lots of other stuff we'd like to add as well but we're kind of taking cues from the community on how to prioritize that stuff."
This answer isn't a surprise, given how much the game has changed even from the closed alpha to the closed beta, which saw the addition of the parry system, a now-integral part of the melee combat. It sounds like a ranked mode is high on the list of features coming soon, too.
"So, you know, post beta one, there was a lot of feedback about competitive modes like wanting ranked mode, that sort of thing. That's kind of about something we were always going to add. It was just a matter of time. So yeah, more fighters for sure. Other features based on what the community is asking for," Tucker added.
Still, Ninja Theory has a long history of strong singleplayer games, so while Hellblade decals are already some of the unlockable cosmetics, is it possible that Bleeding Edge could give a bigger nod to some of these games, perhaps through maps or characters? Rahni thinks it's unlikely. "Right now we're just focusing on Bleeding Edge as its own IP," she states. "I think potentially trying to bring Senua into Bleeding Edge would be a little weird."
Post launch support isn't just relegated to content additions however, especially with a new console launch on the horizon. While games like Cyberpunk 2077 and Halo Infinite already have upgrades confirmed for the Xbox Series X, there's no word on what we can expect from Bleeding Edge outside of the fact that it will naturally run on the new console. "It's not something we've looked into that much yet to be honest, but given that we're already launching on PC as well, we're already thinking about scalability options and that kind of thing, so it's definitely something we'll think about more in the future," Rahni explained.
Designing the colorful cast of Bleeding Edge
Whenever we do eventually see new characters added, they could come from any place or form of inspiration. Going into the design process for the characters, senior designer Gerald Poon explained there was no set flow for how things had to happen. For example, some started with gameplay, with the design coming later.
"When we first started making the characters, it didn't come from like a design requirement. Like, you know, you can't have the game sort of working without a couple of healers, a couple of tanks, and a couple of damage dealers. So initially some of those characters were just white boxes, they were literally made of cubes with no skins, no materials, and then we went, 'Okay, these characters play quite well, what are they going to be?'" Poon explained.
He pointed to Maeve as a character that was created with gameplay first. It worked in her favor because the team ended up subverting traditional design.
"We kind of didn't really want to do like, just the classic sort of beautiful mage to, you know, so we thought, 'Well how about an old lady who's been augmented, right?' So normally, you would expect them to be looking sort of frail, but with the technology in this world and these augments, she could sort of have the capability to sort of hang with the younger, stronger generation. So that's kind of how that character started," Poon said.
Not all of them started gameplay-first however, as a couple were built specifically around awesome, far-out looks. "One of our concept artists just drew Mekko, not really any reason he just drew it. And we saw that and we go 'That is really cool.' We have no idea what the abilities are. We don't know what kind of a character it is... but we know that we want this character in the game," he noted with a laugh.
Meanwhile Cass, the bird-like fighter revealed at X019, is an animation-first character. "Lady Cass, the lady that I was playing in the last game, she runs like a bird. Warrick, who I think you haven't spoken to yet, he's the principal animator. He just kind of in his own time, he just did an animation of like this character, that kind of moves like a bird," Poon said.
Bleeding Edge was made without interference but with greater support
While Bleeding Edge may have started as a small project at Ninja Theory years ago, it'll be shipped as an Xbox Game Studios title, the studio's first since being acquired by Microsoft. While going from independent to being part of a 15-studio family could be daunting, Rahni is adamant that very little has changed and the few things that have, have been for the better.
"I mean, in terms of the actual making of the game itself, like day to day us working on Bleeding Edge, it's exactly the same as it was before," she said. "The thing that has changed is all the support that we have around the game,
For example, Tucker noted how Ninja Theory communicated with Rare (Sea of Thieves) on how to do a number of things, including how to run a beta.
"Hey guys, you ran a beta. What did you do, what worked well for you and what didn't work and can you help us out?' And we sent a bunch of guys down there and we had a big kind of download of information from them. So it's that kind of stuff that's been totally awesome."
Bleeding Edge is almost here
I'm definitely far more interested in Bleeding Edge than I have been in the past and if the recent reveals of Cass and Mekko are any indicators, it'll be interesting to see what Ninja Theory continues to come up with in the months ahead. Bleeding Edge is set to release on March 24 for Xbox One and PC. Like all Xbox Game Studios titles, it'll be available on Xbox Game Pass day one.
On the edge
4v4 brawler

Bleeding Edge is a cyborg brawler for teams of four across a variety of game modes and maps. Fans of games like Overwatch and Smite may find themselves right at home in this game, built by Ninja Theory of DmC and Hellblade fame.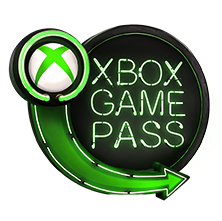 All you can play
Xbox Game Pass 3 Month Code
More games than you'll ever need

Microsoft's Netflix-style subscription service serves over 100 varied titles for a monthly fee and will include Bleeding Edge at launch. From hit franchises to experimental indies, Xbox Game Pass has value for all.
Get the Windows Central Newsletter
All the latest news, reviews, and guides for Windows and Xbox diehards.
Samuel Tolbert is a freelance writer covering gaming news, previews, reviews, interviews and different aspects of the gaming industry, specifically focusing on Xbox and PC gaming on Windows Central. You can find him on Twitter @SamuelTolbert.