Blippar comes to Windows Phone 8, gives you augmented reality advertisements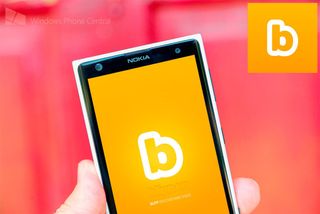 We're closing in on the end of 2013 and as we look back it'll hard to argue that this wasn't an incredible year for Windows Phone in terms of gaining new apps. There have been so many big name apps that joined the platform this year. But more importantly, startups have increasingly been turning their attention and resources to focus on Windows Phone. Blippar is a fairly young startup that's just released their application for Windows Phone 8. Let's check it out.
What's Blippar? It's an augmented reality advertising platform that helps brands and consumers interact. They already have apps on iOS, Android, and BlackBerry, but now Windows Phone is joining the fun. Check the video above to see what Blippar does or read the app description here:
Play fun and exciting games
Watch unique videos and movie trailers
Witness thrilling 3D animation
Participate in competitions and win prizes
Take pictures using virtual photobooths
Get exclusive tickets/vouchers/recipes etc.
It's certainly an interesting idea and worth checking out to participate in any promotions where you see the Blippar logo. Platforms like Blippar are inevitable as brands and publishers work on engaging more with consumers. Want to try it out? Just install the app and scan the nearest Heinz ketchup bottle near you.
You might run into a few errors at first like we did. We've seen some messages about Blips not working properly in this app. This could either be a version 1.0 thing or maybe a limitation of the Blip itself since it was most likely created before the Windows Phone app. Either way, we're glad that Blippar thought it was time to build an app for Windows Phone and look forward to seeing it improve going forward.
Want to try Blippar for Windows Phone 8? Grab it for free in the Windows Phone Store. You can also use the QR codes below or swipe to the right in our app.
Via: Windows Phone Central Forums, Learn how to create your Blips at blippar.com
Thanks for the tip alv3ster!
Windows Central Newsletter
Get the best of Windows Central in your inbox, every day!
WP Central is on fire this night.

They have been on fire all week, I guess we are all been punished for thinking that they did not push up too many news last weekend... I'm struggling to keep up with all the news and apps and updates.

To be honest, weekends are the only slow days for WPCentral and it's perfectly understandable. However, there are days and nights when they are highly active. Love it!

I believe Sam took last week's comments on WPcentral not pushing out enough stuff to heart. So he's made sure lots of apps got updated and a bunch of apps released :D good job Sam :P

Yeah, thanks for carrying windows phone Sam!

I see what you did there....

An app that lets me watch ads? Why would I want that?

Because they're cool, and because they often give you free stuff.

I am with you here. I am really not interested in getting "free" stuff, if I have to endure commercials for it. I don't like to feel manipulated.

But it's too many updates at once, I can't keep up:)

Tried this on a few of the showcases on their website. Pretty cool stuff. Nokia demoed something like this a couple of Nokia Worlds ago, but nothing came of it.

The video looked cool... Need to try this app... Hope its not restricted to particular country??

Think this would be an awesome app for google glasses, or in our case nothing, till msft release something like that. I aint getting google glass.

Blippar has launched in UK, US, Spain, Turkey, Japan and India

cool concept Blippar has going on here. Seems like some advertising firms can take this route.

So every single item we point our camera to will have to have a "blip" sign?

Tried it out on a bottle of ketchup. Free recipes, not bad. Kinda slow though. The Wreck-It-Ralph one is nice, but hard to control.

I've wanted this for ages, I e-mailed them back in 2011 regarding making an app for Windows Phone, I'm supprised they didn't let me know anything, they said they'd keep me posted if there was any updates. Keek told me the moment they put the app in store. Oh well, now I need to find a sign with Blippar on it, I havn't seen one in a while though =/

Advertising and spam app quick kids download asap as I know you can't get enough ads. WP is very good at not pushing ads and spam like spamdroid so I hope it stays this way, its fair enough on free apps to have ads but when they are on paid apps I delete said app. Love that my tube and metrotube don't have ads as official YouTube (browser) 9 times out of 10 will play the ad first then fail to play the video you want to watch and get stuck in a ad loop and most times I can not watch the video at all in any way just an ad. Who gives a shit about advertising? Is there anybody that appreciates them?

You're missing the point; Blippar is an Augmented Reality application it makes "adverts 3D" in a sense that you can find out more about that product or service while interacting with the advert, like offer codes or enter a compitition...no is forcing you to use it, it isn't a spammy app it is simmular to just scanning a QR code but instad of it being a boring square with a link to a webpage this makes interation with an advert feel more 3D (as they say)

I spoke to Peter from Blippar via email just before this app was released, he confirmed that the first version is limited.

Thanks for getting in touch. Our first version of the Windows app will be released within the next week so keep checking back. Do note that this will be a limited first version, however, we will continually be looking to improve on this platform over the coming months.

Is there a key to getting free stuff? Like what can I scan that will get me a voucher or something useful (no offense), and not just a recipe or something?