Boxcryptor comes to Windows Phone and Windows 8, allows you to encrypt all data you send to the cloud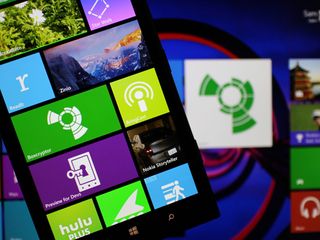 Last month we told you guys about a beta for a Windows Phone app called Boxcryptor. It's an app that a lot of folks concerned over privacy and protecting their data might want to look into. Most of us use services like OneDrive, Dropbox, Google Drive and Box to store and retrieve files in the cloud. Those services retain the right to search the content that you store on their services. Boxcryptor allows you to encrypt your data before storing it to the cloud. There's been a Windows desktop app for quite some time, but we're now getting a Windows Phone and Windows 8 app today. Let's check it out.
Head into the Windows Phone Store or Windows Store and you'll find Boxcryptor. Here's what you can do with the apps:
Supports most cloud storage providers like Dropbox, Google Drive or Microsoft OneDrive.
Access your encrypted files (documents, photos, music, etc.) in your cloud anytime and have your sensitive files always with you
Encryption and decryption is done directly on your device - your password is never transmitted
Secure file encryption using the AES-256 standard
Boxcryptor Unlimited users can also use filename encryption
Boxcryptor (www.boxcryptor.com) works with most major cloud storage providers like OneDrive, Google Drive, Dropbox, Box, SugarSync and many others. There are now apps available on Windows, Mac, Chrome, Android, iOS, BlackBerry, Windows 8 and Windows Phone.
Boxcryptor places a high priority on strong security, as they should. Which is why all private information is secured with a password only you have access to. They recommend creating a folder that you plan on placing encrypted data in. You can then set it up so that all files placed in this folder are automatically encrypted. You can also manually encrypt individual files that are in different folders.
Boxcryptor is an ideal solution to encrypting your data if you plan on storing them third-party services and servers. Early reviews of the platform are positive with a lot of happy users.
It's free to use Boxcryptor and get access to basic features. There are two paid tiers, unlimited personal and unlimited business, that offer up additional features like unlimited providers, unlimited devices, filename encryption, commercial use and more. Check out their pricing page to see which tier is right for you.
Take Boxcryptor for a spin and download either the Windows Phone version or the Windows 8 version (opens in new tab). Let us know what you think of it below!
Windows Central Newsletter
Get the best of Windows Central in your inbox, every day!
I was looking forward to this for quite some time. Just installed it on my PC and WPhone. So far, seems to work like a charm.

Always good to have more security..

Still waiting for the OpenVPN compatible solution that will allow users to use services like "PIA (Private Internet Access)" and "HMA (Hide my ass)". A step in the right direction for sure.

Pretty sure PIA has works with PTTP, which is coming in 8.1

()&% %)(*% %_*%)(*% %()*%)(% 09 02934 ()*% -8 M)%( % *% <%OU

I can open spreadsheet on my phone from this, but I cannot make changes and save it.
I can edit it, save a copy to my onedrive folder, then go in to my onedrive folder and move it to the boxcryptor folder under a new name; but it is unencrypted at this point and I have to go back to PC to re-encrypt it. Very cumbersome.
I will try the Win 8 RT version later.
Works well enough on my Surface 2

That's nice I guess, for those who want a moderately secured files. If you REALLY want something to be properly protected, AES256 just won't cut it...

Absolutely. AES has some serious implementation faults. Twofish would be a better option.

Always cautious with these kinds of program, the only thing needed to crack encryption is time and effort. Storing files online gives all the time in the world, and god knows there's no lack of effort these days.

The link within the app for the Windows Phone manual doesn't even work. It takes you to their general help section. I did find the manuals page on their site but the link to the Windows Phone manual takes you right back to the app listing in the store. So much for educating myself about the app before using it. I'm already disappointed.

Good for viewing but unable to encrypt files on WP8 using free account...

The free account does encrypt the files, just not the file and folder names.