Call of Duty: Vanguard Festive Fervor event rings in the holidays
Santa's sleigh is full of killstreaks.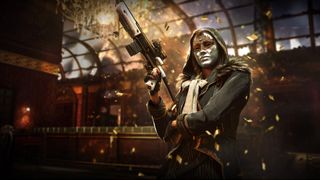 (Image credit: Activision)
Sledgehammer Games is turning on the holiday cheer with the mid-season event for Call of Duty: Vanguard and Warzone. As of Dec. 17, players can now enjoy hunting down Elf Team Six, take on the mighty Krampus, or pick up one of several new holiday-themed bundles from the store. Some of our favorite maps and game modes will also be receiving festive makeovers, and there will be additional gifts specifically for players who own Call of Duty: Vanguard.
Call of Duty: Vanguard holiday event changes
It's beginning to look a lot like Christmas. Especially on the Vanguard multiplayer map, Shipment, which has been redecorated and renamed for the Festive Fervor event. Say hello to Shipmas, an idyllic winter wonderland with a fine layer of snow, beautifully decorated Christmas trees, and carefully wrapped shipping containers. In addition to Shipmas, objective-based modes in multiplayer may notice some other changes. Santa's sleigh can be seen delivering delicately wrapped care packages (complete with a red-nosed reindeer in the lead), and even Zombies' "Der Anfang" will see a more seasonally appropriate Stalingrad.
Vanguard players will also have the opportunity to enjoy a limited-time mode for multiplayer. Armageddon mode will see the return of what players of previous Call of Duty titles may remember as Drop Zone, a semi-objective centric mode where players fight to take control of designated areas on the map that are designed for care package drops. Care packages are dropped on a timer until a set number of them are collected by players, which will trigger the zone to move to a new location on the map. Teams can only score points via kills, but killstreak kills will earn extra points.
In addition to the new mode, regular game modes will see an invasion from Elf Team Six, a crew of little green troublemakers scattered around maps. Their mischievous giggles can be heard throughout matches, and should a player find and destroy an elf they will be rewarded with kill streak progress and additional score at the end of the game.
It isn't all sugar plums and elf giggles, however. The absolutely terrifying Christmas creature known as Krampus is also making its way to Call of Duty. Elf Team Six may reward good players with a kill streak, but Krampus has a taste for vengeance on all those slackers who join Objective lobbies and then just farm for kills. Players at the bottom of the leaderboard in a match may find themselves being stalked by Krampus, and may even fall prey to the monster's terrifying finishing move.
To reward players for engaging with the new content added for the holiday event, a series of six limited-time event challenges have been added for Multiplayer and Warzone both. These challenges include basic, easy-to-complete tasks like opening seasonally themed care packages and simply playing on Shipmas. Players will be rewarded with a Battle Pass Tier Skip, double XP, and cosmetic rewards.
Call of Duty: Warzone holiday event changes
Warzone's new Pacific locale does not seem like the most Christmas-y of destinations, but that hasn't stopped an invasion of exquisitely decorated fir trees from dotting the landscape. Players should consider keeping an eye on their mini map, as a new tree icon can symbolize the location of one of these Christmas trees somewhere on the map.
Players who find and manage to hold the Fir Tree's zone for a period of time will find themselves showered in several supply boxes and holiday crates. These gifts may contain legendary items, limited-time rewards, or a lump of coal. Naughty players cursed with a lump of coal will want to stay on high alert, as the mythical Krampus will be lurking about Caldera and Rebirth Island both. Unlike in Vanguard, Krampus will choose his targets a bit more randomly in Warzone, but players with coal are at an increased risk of drawing the beast's ire.
Once a player is in the Krampus' crosshairs they will have three minutes to evade or destroy the creature. Killing the Krampus will reward a player squad with a special permanent reward. Krampus has other surprises in store throughout the event, as well, including daily modifiers like increased chances for legendary loot and discount squad buybacks.
Elf Team Six will be making their presence known in Warzone, as well. Much like in Vanguard, these pesky elves will be lurking around the map, making a ruckus whenever a player is within 10 meters of one. Destroying elves as a squad will unlock rewards such as double XP tokens and calling cards. Warzone players will also be able to participate in the reward challenges available to Vanguard players with unlockable rewards for performing tasks like dealing damage to Krampus or just for dropping in and playing during the event's run time.
Call of Duty: Vanguard ownership gifts and price cuts
The release of Call of Duty: Vanguard has been rocky, coming on the heels of an announcement that the state of California was suing the franchise's publisher, Activision, for alleged labor violations. The lawsuit, coupled with general apathy toward the series, and employee walkouts calling for the resignation of Activision's CEO may have all played a part in a lackluster turnout for Vanguard. The uncharacteristically low sale numbers may be the driving force behind some of Sledgehammer Games' tactics to encourage fans to finally pick up a copy of Vanguard.
Players who own Call of Duty: Vanguard or purchase the game prior to Dec. 30, 2021, will receive a few Battle Pass-centric rewards, including:
10 Battle Pass tier skips for Season 1
10% global player, weapon, and Battle Pass XP boost
24 Vanguard-themed rewards from Call of Duty: Black Ops Cold War's Season 6 Battle Pass.
Those eligible for additional XP and Battle Pass tiers can look forward to receiving their items Dec. 16-31, 2021. For those still on the fence as to whether Vanguard is worth their time, a free multiplayer trial is also active until Dec. 21 at 10 a.m. PST.
Rise up and experience the fight against the Nazis on all four battlefronts through the eyes of four different Spec Ops characters. Call of Duty: Vanguard will feature a full campaign, fresh multiplayer experience with 20 new maps on launch, along with the new Champion Hill mode, and the prequel to the Dark Aether story in Zombies.
Get the Windows Central Newsletter
All the latest news, reviews, and guides for Windows and Xbox diehards.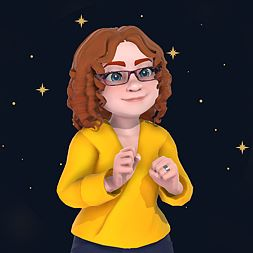 Cole is the resident Call of Duty know-it-all and indie game enthusiast for Windows Central. She's a lifelong artist with two decades of experience in digital painting, and she will happily talk your ear off about budget pen displays.