Call of Duty Vanguard reveal: How to watch, start time, and more
Autumn is in the air. Crisp leaves, pumpkins, and a brand-new Call of Duty are all right around the corner.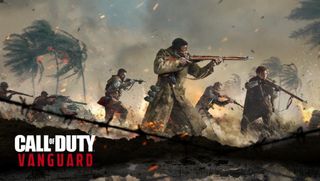 (Image credit: Activision)
The end of the year is fast approaching, which means a new Call of Duty is around the corner. Despite being slated for a fall release, Activision has remained quiet on its upcoming next entry. But the silence didn't matter and leaks and rumors on Call of Duty: Vanguard were more than abundant.
After the PlayStation Store leaked the game's title and reveal date, there wasn't much left for Activision and Sledgehammer Games to do but acknowledge the existence of Vanguard. It's now confirmed an official reveal will take place via an event in their free-to-play battle royale title, Call of Duty: Warzone.
Call of Duty: Vanguard reveal: What to expect
The Vanguard reveal trailers show a distinctly World War 2-themed setting, though it appears unlikely that we're getting an experience connected to Sledgehammer's 2017 title, Call of Duty: WWII. The teaser implies the campaign's setting will span across four theaters of war including the Pacific Front and North Africa. There's still little information regarding the campaign or what to expect, however the Warzone event will likely clarify these questions via a full reveal trailer.
The event, titled "Battle of Verdansk," will be a joint PvE operation, requiring players to squad up and defeat an armored train outfitted with turrets that will be present in the game for a limited time. Players will need to plant TNT charges in the tunnel next to Verdansk Hospital.
An update to the Call of Duty blog just before the reveal is set to go live states that players will be equipped with premade Cold War loadouts. The loadout will consist of one of three primary assault rifles — the AK-47, FARA 83, or C58 — and an RPG-7 for the secondary. Which assault rifle a player receives is chosen at random when the game begins.
Call of Duty: Vanguard reveal: Where to watch
Activision has been keen to stress that its free-to-play battle royale, Call of Duty: Warzone, has become an efficient marketing machine, plus a platform for revealing new titles. With the success of Call of Duty: Black Ops Cold War's reveal being tied into a free event, it was no surprise that a similar marketing tactic would be used for Call of Duty: Vanguard.
The official reveal is going to go down in a live event titled "Battle for Verdansk" within Warzone. In order to participate in the event you will need to download and install Call of Duty: Warzone and sign in during the event time. While we haven't received official word on event details, a designated Warzone playlist is expected to provide access.
Call of Duty: Vanguard reveal: Date and start time
The Battle for Verdansk event will take place on Thursday, Aug. 19. Activision has announced a formal 10:30 a.m. PT start time, however, with server queues expected, we recommend logging in before the event commences. Ideally, jump on Warzone one hour before the event begins.
Time zones exist, though, so here's a handy guide of when the event should begin for you.
10:30 a.m. PT (Western U.S.)
12:30 p.m. CT (Central U.S.)
1:30 p.m. ET (Eastern U.S.)
5:30 p.m. UTC
6:30 p.m. BST (U.K.)
7:30 p.m. CEST (Europe)
With live events there's always the potential for things to go awry so there could possibly be delays with the starting time of the event. If you didn't have enough warning to get that PTO request put in, don't fret. The playlist for the reveal will remain accessible throughout the weekend.
Due to the risk of being stuck in a queue, it is recommended that those who want to participate in the reveal event join in early. You will not need to quit out for the playlist refresh as it will happen in real time.
Call of Duty: Vanguard reveal event: Rewards
In a blog titled "See Them Rise" on the Call of Duty website, players are invited to join the reveal event live in-game. Those who load up Warzone and hop into a game in any playlist from 9:30 a.m. to 10:29 a.m. PT (approximately one hour before the event) will be able to participate in a "limited-time Double XP, Double Weapon XP, and Double Battle Pass XP event" before battle. Call of Duty's official twitter account has also shared an image of custom skins that will be rewarded to players. These include the Dark Forest gun skin, Republic Impaler knife skin, Siberian Strider vehicle skin, Time Table watch, and Little Shark gun charm.
While the event is ultimately a PvE experience, there are still special rewards that players who "do significant damage to this enemy and rendezvous to the exfil point in time" receive, according to the Call of Duty blog.
Get the Windows Central Newsletter
All the latest news, reviews, and guides for Windows and Xbox diehards.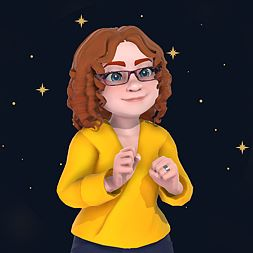 Cole is the resident Call of Duty know-it-all and indie game enthusiast for Windows Central. She's a lifelong artist with two decades of experience in digital painting, and she will happily talk your ear off about budget pen displays.