Carlsberg chooses Office 365 to connect its global workforce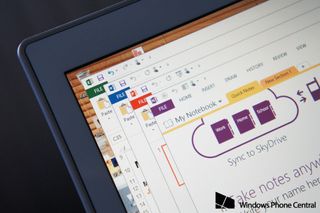 Carlsberg, best known for beverages the company produces, has selected Microsoft and its Office 365 suite for connecting over 20,000 employees. This solution enables the workforce to collaborate and increase productivity, connecting to different regions and offering a platform packed full of features.
Part of Carlsberg's GloCal strategy, Microsoft will play a key role in pulling the company together and returning back to traditional roots. Google and other solutions were evaluated during the selection process, making this quite the win for Microsoft and its office business. Check the press release for more details.
J. C. Jacobsen founded his family-owned brewery more than 160 years ago to serve the Danish market. It wasn't until 1990 that the Carlsberg Group began a period of acquisitions and global growth that today represents its biggest success—and its biggest challenge. Managing more than 500 beer brands that cater to diverse tastes and cultures around the world, the company needed to realign its organizational structure and corporate culture in a way that would help it succeed in a highly competitive global market, while staying true to loyal local customers.
Need for Global Collaboration The Carlsberg Group is organizing itself around a new operational model—called GloCal—designed to find the right balance between working together at a global level and allowing its many regional beer brands to flourish. "If we are going to be successful as a GloCal organization, we have to be more cohesive in how we do business across the world. And for that to happen, we need to enable our employees to communicate and collaborate seamlessly, no matter where they are," says Etienne Dock, Vice President of IT Architecture and Sourcing, Carlsberg Business Solutions. "One way we are helping our employees work better together is by deploying Microsoft Office 365."
When choosing productivity and collaboration tools, the Carlsberg Group also evaluated Google Apps for Business. However, employees wanted to work in the familiar Office user interface and the IT group valued the level of integration built into the Microsoft cloud-based communication, collaboration, and social networking services. The company also felt that a Microsoft offering met its security and availably requirements. "Coming from a position where we had disjointed email services, inconsistent web conferencing tools, and isolated web portals for different countries, integration was important to us," says Dock. "The more we grew, the more obvious was the need for a single, consistent, reliable collaboration platform."
Optimizing Operations with Global Supply Chain
The Carlsberg Group is minimizing the significant costs of delivering beer to local markets and optimizing brewing capacity at its more than 80 breweries around the world thanks to the formation of a new subsidiary in Switzerland, the Carlsberg Supply Company (CSC) that generates global efficiencies and cost savings across the company's vast supply chain.
The Carlsberg Group worked with Microsoft Services Consulting to validate the company's overall architecture, assess the readiness of its IT infrastructure for deployment, and support the company through the migration. To promote videoconferencing usage, the Carlsberg Group posted a series of educational videos on its intranet.
Accelerating Business with Integrated Tools
The company is accelerating the pace of business through impromptu and planned videoconferences that are quickly being adopted by employees at corporate headquarters and in local offices. A recent videoconference attended by more than 100 supply chain leaders, the CEO of the Carlsberg Group, and several members of the board successfully communicated the CSC three-year strategic plan to a global audience in under two hours. "Not only did we broadcast our strategy to a global audience, but we gained feedback from participants through a Q and A session and a poll asking if this was a useful way to share information. The majority of responses were favorable," says Werner K. Budek, PhD, Vice President, Strategy at Carlsberg Supply Company. "It would have taken us three weeks to travel around the world to meet and greet everyone on that call. Sharing knowledge online is one way we are improving efficiency and boosting business agility."
Personal productivity is also on the rise, thanks to anytime, anywhere access to documents that are automatically synced between different devices. When employees have everything they need at their fingertips, the pace of business accelerates. "I'm on the road frequently and I carry at least two phones, one laptop, and a tablet," says David Fang, Corporate Affairs Vice President, Asia, at the Carlsberg Group. "Now I can access all my email and documents with any of my devices, so I can get work done quickly without worrying about technical issues."
When the Carlsberg Group quietly launched its new enterprise social network, employees in the Product Innovation Group discovered it themselves and began sharing ideas to innovate.
Local Presence, Global Family
The Carlsberg Group is benefiting from increased knowledge of regional markets because sales representatives who are out all day meeting customers at bars, pubs, and restaurants can use their smartphones to connect and share information with colleagues and management directly from the field. This flow of information enriches the company's understanding of regional markets. "The local flavor of our beer is a huge part of our value, so the more we learn about our customers in different parts of the world, the better we can satisfy their unique tastes," says Dock.
Today, the Carlsberg Group is much closer to becoming a true GloCal organization. With user-friendly tools and an enterprise social networking platform that opens up the lines of communication via any device anywhere, the company is breaking down business silos to achieve what the Carlsberg Group defines as a true "family of brands in a world of diversity."
The Technologies Involved
Most employees at the Carlsberg Group use the Microsoft Office 365 Enterprise E3 plan. This plan includes Office 365 ProPlus, the familiar Office desktop suite, which employees can download on more than five devices and work productively with synced files on all of them. Employees use Microsoft Exchange Online for email and calendaring and Microsoft Lync Online to connect via web conferencing and instant messaging. Virtual teams are beginning to adopt Microsoft SharePoint Online to collaborate on projects, and employees are adopting the Yammer enterprise social networking platform for messaging and collaboration on product innovation. And when the company deploys OneDrive for Business for online document storage, employees will be able to access the latest version of their files on any device anywhere.
Windows Central Newsletter
Get the best of Windows Central in in your inbox, every day!
Rich Edmonds was formerly a Senior Editor of PC hardware at Windows Central, covering everything related to PC components and NAS. He's been involved in technology for more than a decade and knows a thing or two about the magic inside a PC chassis. You can follow him on Twitter at @RichEdmonds.
That's calls for a Carlsberg...

Btw, et der nogle andre danskere på WPCentral?

Tæt på, men... Jeg kan ikke virkelig forstå nok norsk... Undskyld

Kult å høre at det er nordmenn her på WPC!

Personligt håber jeg på at der snart dukker en 1530 agtig fætter op.

Jeps, first mover med Samsung Omnia 7 og derefter Lumia 920. Folk synes MS er djævlen men godt nok stille når vi sammenligner performance og features mod pris ;)

Kenner du mange der har Windows Phone her i Danmark?

Nej, desværre ikke. Folk ryster også mest på hovedet, når jeg stolt hiver min surface 2 og Lumia telefon frem. Hvad med dig? :)

Mine venner synes at Windows touch computere er ret fæde og de vil hellere have sådan en, og de kan også lidt lide mit Lumia 930... Men de ville helst have en Iphone 6

Jeg fatter helt seriøst ikke, hvorfor man vil betale SÅ meget for en telefon med så gammel hardware. :P

Ja, men det forstår de ikke, de kender kun Iphones, så den næste iphone for dem er altid bedre end alt andet... De har ingen anelse om de andre optioner

Jeg skal have købt L930 næste måned, og glæder mig helt vildt. Jeg har kunne lide den telefon ligesiden Icon kom ud i USA. Hvad synes du om din 930? :)

Den er super fed! Jeg elsker den, men den varmer sig op nogle gange... Men det kan man live med, det er helt klart den du skal købe!

Jeg er bare lid ked af, at den ikke understøtter Glance.. :/

Jeg har også været bruger her længe og som jer ælsker jeg min surface og mine Lumia telefoner.
Jeg har også ejet en Lumia 930, men kunne ikke lide at den blev så varm uden brug. Så jeg gik tilbage til min Lumia 1520..
Det er sjældent danske nyheder er med herinde men fint at Carlsberg vælger Microsoft..
Selv er jeg mere til Albani som fynbo

Hørt og kunne ikke være mere enig.
Men måske det ændre sig med HTC m8 for Windows, der er mange der syntes godt om den mobil, der er ganske lækker selvom det ikke er en Nokia

I know them feels...it must have been so awesome for the MSFT account team working on that deal Posted via the Windows Phone Central App for Android

Outlook,office 365 is all employees need today instead of the spy group of google apps.

I don't drink but I'll smoke to this. Good choice Carlsberg.

Too long, didn't read all of it, but I digress. We just switched to office 365, and its pretty awesome, although people are still getting the hang of it. It's weird hearing a bunch of people that usually using google services talking about OneDrive. They are still skeptical of IE though. (gog. Chrome takes the same amount of time). They are incredulous when I use IE.

My company is a big multinational engineering services company that just moved to office 365 and it's been pretty seamless. Such a great product. Hopefully we'll get Windows 9 next year.

That's a BIG WIN! Honestly, office has no other real competitor!

Lync with enterprise voice?
Windows Central Newsletter
Thank you for signing up to Windows Central. You will receive a verification email shortly.
There was a problem. Please refresh the page and try again.