CD Project reportedly developing standalone Gwent digital card game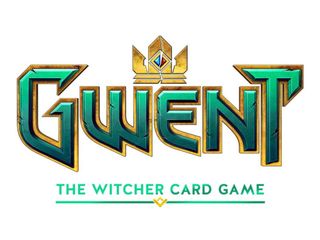 CD Projekt, developers of The Witcher game series, will reportedly offer gamers a standalone version of the Gwent card game found in The Witcher 3. The company has apparently filed a new trademark and logo for such a game with the EU's Intellectual Property office.
From Nerdleaks:
In The Witcher 3: Wild Hunt, players can participate in Gwent matches throughout the game world, using one of a number of decks. In each match, you'll receive 10 random cards pulled from your deck, and from there, you'll place one card per turn, with the strength points on each card adding to a player's total. The player with the most points wins.
It's not indicated in the trademark filing when we might see this standalone version of Gwent, nor the platforms on which we might play it.
Windows Central Newsletter
Get the best of Windows Central in your inbox, every day!
God I love those game. I mean the Gwent game. Always looking for opponent wherever I can in The Witcher 3.

I'm always in mood for Gwent

Gwent is one of the best inside game I've ever played. Most of my friends have skipped playing gwent but I played with every single person and collected all the cards. The music of this game is awesome. One of the best game I've ever played.

I called this months ago when they said they had an unannounced game being released this year.

Wonder if it will be free to play but you can buy "premium" cards to add to your decks

I wonder when CD Projekt (you misspelled in the title btw) will change their name. The spelling is odd internationally, and I don't think any of their releases are on CDs :D

I guess this will give competition to Hearthstone? (Haven't played it so I'm not sure).

Will definitely play this! Of course, I'm still hoping for a physical release of the last couple decks (after I bought the physical CE of the game and Hearts in Stone) so I can continue to play more in real life.