Check out these awesome indie games from E3 2014, coming to Xbox One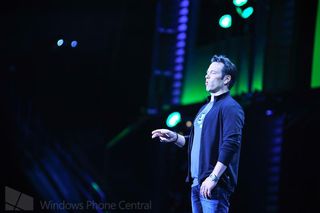 As well as the large titles announced at Microsoft's Xbox Media Briefing at E3 2014, there were a number of smaller games unveiled that we've compiled into this short roundup. Head past the break and take a quick look at what other games are in development for the Xbox One.
Phantom Dust
Phantom Dust is an exciting reboot of an old, beloved game which was available on the original Xbox. Think of the title as a tribute to those who have been with Xbox since the beginning. It's set to be an Xbox One exclusive (obviously), tasking players with fighting in a desolate city with a card-based strategy gameplay. The short trailer showed off gorgeous graphics and we're exited to see when we'll be able to pick up this gem.
It's not known currently when Phantom Dust will be available.
Ori and the Blind Forest
This Xbox One exclusive title, Ori and the Blind Forest is yet another beautiful game coming to the console. In a fully animated style experience, players are immersed in a carefully crafted world, brought to life with its visually stunning effects. If you're a fan of the likes of Limbo, Ori and the Blind Forest is well worth keeping an eye on, brought to you by Moon Studios.
The side-scrolling adventure game looks to put light against darkness and will be casting the shadows away this coming fall.
Inside
The makers of hit game Limbo have been working on a new project for four years. Their next game is called Inside and is once again a 2D side-scrolling puzzle game that shares various similarities with the studio's last title. There are notable differences, however, including a more 3D feel and the use of color. It'll be interesting to see how players will be immersed in the story this time around.
Expect to see Inside release early next year on Xbox One.
Scalebound
Scalebound is also on its way to Xbox One, touting "action at a whole new scale". The game will task players with defeating hydras, dragons, enormous lizards and other terrifying beasts, utilizing magic and other means at their disposal to essentially "bound" their scales as armor. It's a really cool concept and one we expect many action fans will enjoy playing through. Oh, and did we mention you'll bond with these creatures throughout?
If the above and our already published coverage wasn't enough already, be sure to check out some ID@Xbox indie games in the video below.
Microsoft certainly focused more on gaming this year, but was it enough? Sound off your thoughts on what was presented today in the comments.
Daniel Rubino is the Executive Editor of Windows Central, head reviewer, podcast co-host, and analyst. He has been covering Microsoft here since 2007, back when this site was called WMExperts (and later Windows Phone Central). His interests include Windows, Microsoft Surface, laptops, next-gen computing, and arguing with people on the internet.
It really might be time to change the name. At least the SP3 coverage sort of fit into the "mobile computing" area of which WP is part. But Xbox One?

Way ahead of you guys. We are changing. Just consider this a shot across the bow, we will be doing ALL Microsoft news soon. Just doing some final checks; for now enjoy (or don't) our coverage.

Once you're MS Central, then the complainers will complain that you are not covering ALL MS products... They be like, "Why you no cover Sharepoint?"

You don't do that already?

Will we then be able to filter our feeds?

So the "P" will no longer stand for phone but product? Windows Product Central.

There is definitely a need for such a MS site. Most don't cover this ecosystem in the depth that you guys cover WP. Looking forward to it.

Why not creating separate MS central site rather than changing this beloved one ? Or... Is this an indication that WP will not be one of the major focus for MSFT ? Sad... Oh well... I guess I'll still read your writings, Daniel...

Dan, _please_ make sure we get Bing search (or custom search) functionality in the new / revamped website. Enough with the G search and their ads in our community website! Besides, BingAds also pay well... :)

True story: we tried to do that 2 years ago but the Bing team were unable to deliver a product like Google (they couldn't make us a custom engine). Not even kidding. We had a few calls with them. We'll try again, but it was not a rewarding experience the last time, and I say that as someone who pushed for it.

Don't worry, I'm enjoying all the E3 stuff. Just wish I was there!

I liked the look of the indie stuff. I really need to go back and look at the videos again. There were some belters, that I did not see during the main event. Hopefully the games will trickle out at a nice steady pace, something to keep me going until the last quarter, so I can get Sunset Overdrive. If a 1020 replacement (McLaren) drops in November, that will nicely top off my year. Would have liked a few more details on Games With Gold, some title reveals would be nice. Oh, and Defence Grid 2 is coming October, so should be sweet.

Scalebound might be interesting, but I'm bored of the ID@Xbox stuff before it's even announced. Too much side-scrolling and platforming in the indie scene to bother wading through to decent stuff, IMO. Ori looks pointless to me, because it's just another charming platformer, from what they showed.

Below looks the most interesting for me.

Yep. I'm most intrigued with Below too. Microsoft should buy Capy Games, especially since they nailed Super Time Force, which was Gamespot's Game of the Month in May, besting big dogs like Watchdogs, Wolfenstein, and Mario Kart 8. Impressive. Hope Below launches soon. Can't wait for it. Also intriguing is Fru because of the unique Kinect integration.

Yall got money saved up for all these games? Looking at a few thousand $$ of gameplay :P but oh so worth it.

Jeez, 20 odd stories about games... Zzz. If its not that it's crap sponsored ads for ugly cases (US only of course). Can we concentrate on the phones for a bit?

You're welcome to not read the site while E3 is on ...

Is Platinum Games actually a indie studio? I had no idea. I did love Bayonetta, so I have high hopes for Scalebound.

wondering that myself, the game didn't seem like the type that would be considered an indie game.

Indie just means Independent, no matter how big or small. So technically yes they are an Indie studio, although now people seem to use Indie as just small scale operations. (Such as the Indie team I'm with) :) But I'm looking forward to most of the ID@Xbox titles especially Ori!

Platinum Games as indie...are you kidding ? They are the developers for Bayonetta and Bayonetta 2.

Looking forward to "Inside".

I'm more excited about indie games than anything else coming out. These guys are the only ones that don't have to worry about Massive Budgets, so they have a chance to be a bit more creative with both gameplay and story. Looking forward to it :)
Windows Central Newsletter
Get the best of Windows Central in in your inbox, every day!
Thank you for signing up to Windows Central. You will receive a verification email shortly.
There was a problem. Please refresh the page and try again.