It's been a while since I didn't spend my days typing on a mechanical keyboard. They're certainly my preferred way of working, but I'll admit that, occasionally, I wish I had something much quieter, wireless, and softer to type on. But the best keyboards aren't always the flashiest, most expensive, feature-packed choices you can find.
Therefore, the Cherry Gentix Desktop is a big departure from what I'm used to. It's also made by a manufacturer with a legendary reputation in keyboards, so taking a closer look was a no-brainer. This wireless set comes with both a keyboard and a mouse, and having used both for a couple of weeks there's only one time my regular mechanical keyboard has come back out.
If you're looking for a complete set with minimal fuss and great quality, this might be the one.
Bottom line: Perhaps boring to look at but for those seeking a high-quality office set up for not much money, this will certainly fit the bill.
For
Ambidextrous mouse design
Only a single dongle required
Dedicated media and app shortcut keys
Remappable buttons
Soft, quiet keys
Affordable price
Against
No Bluetooth
Mouse scroll wheel direction can't be reversed
Slim wrist rest
Sketchy availability
Cherry Gentix Desktop: Price and availability
The Cherry Gentix Desktop came out on March 2, 2021 and immediately marketed itself as a super affordable keyboard and mouse set for those on a budget, with a retail price of €45. Unfortunately, the Gentix Desktop, like many PC accessories these days, is pretty hard to get hold of, both in the U.K. and the U.S. Cherry has plenty of authorized resellers listed on its website, but most simply aren't stocking it at the time of this article's publication. If folks can't buy it, then it doesn't really matter how good it is.
In the meantime, you can check Cherry's website to see where it's in stock.
What you'll like about the Cherry Gentix Desktop
The Cherry Gentix Desktop is a complete wireless desktop set comprising a full-sized keyboard and mouse. Given the low asking price, that makes this a pretty solid value package before you even start to consider what's actually good about it.
Perhaps the first thing worth highlighting is that it only requires a single dongle for both the keyboard and the mouse. There's no setup involved either, simply pop the batteries in, attach the wireless dongle to your PC, and off you go. It's completely plug and play.
The Gentix Desktop does have companion software though, downloadable from Cherry's support site. While it isn't required, it does allow you to reconfigure the buttons on the mouse as well as keys on the keyboard. By default, the keyboard comes with dedicated shortcut keys to lock your PC, open the default browser, set your default email app, and access the calculator. But you can change these to something else if you'd prefer inside the app.
The app also allows you to map some more advanced shortcuts. For example, I mapped a button to automatically open a fresh tab and load up the Windows Central homepage. That's pretty neat for an affordable keyboard.
Those aren't the only shortcut keys on the Gentix Desktop. There are six media control keys: volume down, mute, volume up, previous track, play/pause, and next track. One of the more peculiar additions, but not necessarily a bad one, is a second Windows key to the right of the space bar. There are no function keys on the Gentix Desktop — they're not needed for anything — so this is actually pretty handy. Because of the way I type, it's become more convenient to tap the right-hand Windows key with my right pinky finger than move my left hand or bend my thumb under. Maybe there's something to this.
Design-wise, neither the mouse or keyboard are particularly exciting, but neither are bad, either. The same can be said of the construction. The Gentix Desktop is sturdy feeling, with three fold-out feet beneath the keyboard for a super stable time, even if you're a heavy typer like myself. The keys are naturally membrane, and there's a fairly long key travel greeted by a soft, cushioned impact as you hit the bottom. Noise is minimal; even if you're really jumping on the keys you won't be irritating any co-workers. It feels superb to type on, and in the course of several thousand words over the review period, I've been surprisingly happy with how this keyboard feels having come from regular mechanical use.
The mouse is equally well made, with a solid feel and a decent size. For smaller or larger hands it'll be a good fit and the rise at the rear helps position your palms comfortably for a long day's use. The scroll wheel has good resistance, there is a DPI switch and two programmable buttons on the left. It's also ambidextrous, and while the additional buttons are less comfortable to use for left-handers, the mouse can be used perfectly well. You just have to reverse the primary button in the companion app.
It's been comfortable to use as well, which admittedly I was worried about when I first saw the shape. I've felt no additional discomfort or strain over my regular mouse at all. The weight is absolutely fine, it has a little heft but nothing dramatic, and the buttons have a super satisfying click to them.
What you'll dislike about the Cherry Gentix Desktop
When you consider the price of the Gentix Desktop package it's hard to really complain. That said, there are some features I wish were included or just done a little better.
The first is that there's no Bluetooth at all. It's either a wireless dongle or nothing, and that goes for if you wanted to use the mouse on its own as well. If you wanted to pack the mouse in your laptop bag you have to take the dongle as well. Fortunately, you can at least store the thing in the mouse's battery compartment, but make sure you don't lose it when you're out and about. If you do, you'll have to buy a whole new set.
This is no doubt partly down to cost. After all, every additional feature adds to the asking price. But for as convenient as it is to have a single dongle for both devices on the desktop, it essentially rules it out as a dual-purpose setup to use with a laptop. Of course, to use it with many laptops or 2-in-1 PCs like the Surface Go 2, you'll need a dongle to attach your dongle anyway.
The second thing I don't like might come down to personal perference, but it makes it hard to truly love using the mouse. The scroll wheel direction can't be reversed in the companion app. I always set my scroll wheel to act as if it were a phone screen or a trackpad — in other words, the opposite of how every standard scroll wheel is by default. It's one of the reasons I've stuck with Razer mice for so long because I just have all this stored in the cloud to use on any new mouse.
The fact you can change so much within the software but the scroll wheel direction is locked out feels like a mistake. I might be an outlier, but it's made a significant change to how I operate, especially since I keep forgetting and scroll the wrong way.
The built-in wrist rest is also a little disappointing. It's very slim and almost like it's not meant to be a wrist rest. But the slope is perfect to rest upon while typing, and it's been OK since I have smaller hands. Unfortunately, larger hands won't be so lucky. Since this is clearly an office product aimed at long-term typists, a good wrist rest is almost mandatory.
Cherry Gentix Desktop: The competition
There is plenty of competition within the keyboard and mouse space and the most obvious alternative to the Cherry Gentix Desktop is the Microsoft Bluetooth Desktop. Like the Cherry Gentix, you get a wireless keyboard and mouse combo, and it's priced very similarly.
The Microsoft option does look a little better, but has shallower keys and hides media functionality behind an extra press thanks to the function button. The mouse is a little smaller and less ergonomic as well as having no DPI switch or additional programmable buttons.
The key difference, though, is the Microsoft Bluetooth Desktop has, you guessed it, Bluetooth.
Should you buy the Cherry Gentix Desktop?
You should buy this if ...
You're on a budget
Want something other than a mechanical keyboard
You want some customization for your mouse and keyboard
You want a wireless keyboard and mouse that only needs one dongle
You shouldn't buy this if...
You want Bluetooth connectivity
You prefer mechanical keyboards
Need a stronger wrist rest
I was surprised by how much I've enjoyed using the Cherry Gentix Desktop, and not just with a reviewer's head on. It's going to stay on my desk for the foreseeable future as my everyday keyboard and mouse combination. I've gained a USB port back over what I was using previously and I'm actually enjoying the quiet, soft typing experience.
There are still times for mechanical keyboards but the sort of person in the market for a keyboard and mouse like this probably won't be all that interested. What you're getting here is remarkable value, with great battery life, a solid product, and a bunch of extra features to help you really tailor it to your everyday needs.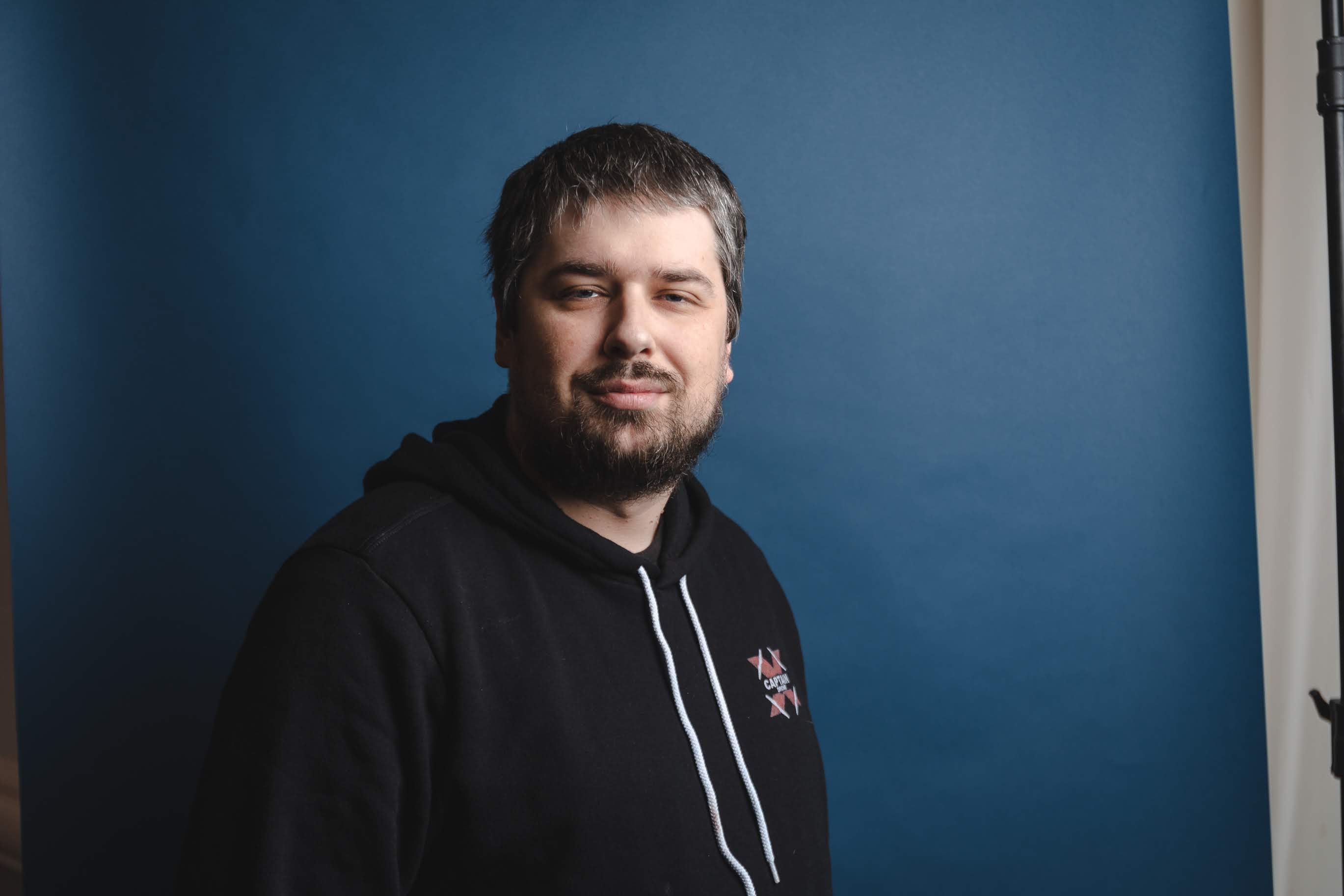 Managing Editor - Tech, Reviews
Richard Devine is a Managing Editor at Windows Central with over a decade of experience. A former Project Manager and long-term tech addict, he joined Mobile Nations in 2011 and has been found on Android Central and iMore as well as Windows Central. Currently, you'll find him steering the site's coverage of all manner of PC hardware and reviews. Find him on Mastodon at mstdn.social/@richdevine