Cindy Rose named as Microsoft UK's next CEO, taking the seat in November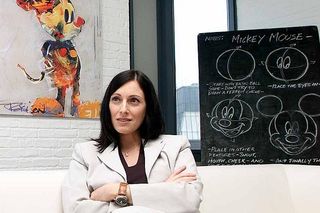 Microsoft UK's current CEO, Michel Van der Bel today announced that he will be stepping down from his position at the company. Cindy Rose, who was named as the successor in the announcement, will take to the UK throne on November 1.
Rose was previously at Vodafone before quitting and was acting commander of launching new consumer products, inlcuding a TV service the carrier was interested in bringing to market.
Really excited to congratulate Cindy Rose on joining Microsoft UK where she will officially takeover from me on Nov 1st as UK CEOReally excited to congratulate Cindy Rose on joining Microsoft UK where she will officially takeover from me on Nov 1st as UK CEO— Michel Van der Bel (@MichelVdBel) 30 June 201630 June 2016
As covered by MSPU, there really isn't much else to go on regarding Rose's upcoming position at Microsoft UK. We'll have to hold out to see what she will bring to the company from past experiences within the telecoms industry.
Rich Edmonds is Senior Editor of PC hardware at Windows Central, covering everything related to PC components and NAS. He's been involved in technology for more than a decade and knows a thing or two about the magic inside a PC chassis. You can follow him over on Twitter at @RichEdmonds.
Great! Did not knew each country has separate CEOs

Maybe that's why we blame Nadella when it's U.S only haha

He's the CEO of Microsoft Corp. so basically he's still at the top. I doubt any/many huge decisions on the global retirement of products/services is ever decided by MS UK

Most companies have local entity to handle marketing and such. UK branch is heading to difficult times due brexit, weak currency and general uncertainty that will cut to IT spending a lot. Now its good time to move to new jobs before forced to do it.

Hope she isn't the second coming of Melissa Myers of Yahoo!

Do your concerns stem from the fact she's into Mickey Mouse and not into Snoopy?
(joke)
;O)

Nadella is the top CEO of Microsoft in general,not just US but for other countries as well.

Hope not an iphone user like other ms exec.s :(

Doesn't make any difference.

Most likely iPhone or Android. Why would Vodafone ex-executive use dead platform?

On a W10M note, the UK was always one of the biggest % adopters of WP, hopefully this might mean a new take on how they push products, because that's where I feel W10M has been let down here.

She needs to push Microsoft into the UK consumer mainstream, which is non existent here. No Microsoft or Xbox gift tokens or Rewards in the shops. No Groove UK music centric services

Enterprise is the focus not consumers. Price hikes are also inevitable due brexit.

For a minute there I thought she worked at Disney.

A quick check of LinkedIn shows that she *did* work there... various executive positions within the Disney group in the UK between 1998 and 2007. From there, she went to Virgin, followed by Vodafone... and now Microsoft

Vodafone is by far the crapest UK network. Since brexit, vodas future was uncertain in the UK anyway.
Windows Central Newsletter
Thank you for signing up to Windows Central. You will receive a verification email shortly.
There was a problem. Please refresh the page and try again.