Weekend Entertainment: Listen to Coldplay and watch Minions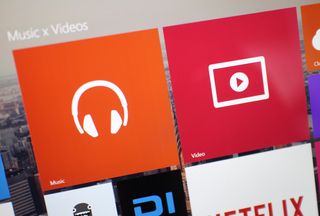 Every week, lots of new stuff drops on Groove Music and Movies & TV, and it becomes hard to keep up. Well, that's where we come in. Every weekend we'll highlight some of the hottest albums and singles on Groove Music.
We'll also let you know what movies and television shows just dropped on Movies & TV for your viewing pleasure. It's the weekend, and we'll help entertain you.
Groove Music
Coldplay - A Head Full Of Dreams
Arguably one of the best bands of this generation, Coldplay, have released their seventh album A Head Full Of Dreams today. This is the band's seventh album and it's definitely the "pop-iest" of them all.
The album contains 11 songs that are sure to please fans of the band. The two songs that garnered my attentio the most are Army of One and Adventure Of A Lifetime. If you have the chance to listen to the full album for yourself let us know what you think of it.
Listen to on Groove Music (opens in new tab)
Marcus Marr & Chet Faker - Work
DJ/producer Marcus Marr and the soulful singer of Down Under, Chet Faker have come together to create a special EP entitled Work. The album only features four songs, but each song has its own style and sound showcasing the versatility of each artist.
Three out of the four songs are at least six minutes long which should give your ear-holes a good amount of time to truly savor the sound of each song. My favorite song off of the album would have to be Killing Jar. If you get the chance to listen to the EP for yourself let us know what you think?
Listen to on Groove Music (opens in new tab)
Movies & TV
Minions
Minions is the prequel to the successful Despicable Me series from Universal Pictures. The film gives the background on how the Minions came to be. Their will to serve didn't go over to well with the T. Rex and Napoleon so now they're on a search to find someone new and more evil to serve.
Watch on Movies & TV - $18.99 (opens in new tab)
Do you have plans to watch or listen to something else this weekend? Let us know in the comments below! Also, if you have any suggestions for next week's post you can always hit me up on Twitter @JonDollison. Have a great weekend!
Return Of The Tender by Babyface was my listening pleasure for new music tonight...

Yeah.... Coldplay....
(the extra dots are for those who go apeshit over them)

cOLDplay is fecal matter.

So don't listen. Why the need to comment tho?

If people are allowed to express an opinion in favour of something, then it's only fair we allow the opposite view to be offered. One can choose to agree or disagree, but saying, 'Don't comment!', or words to that effect, is not the way forward.

Sir, fecal matter is HotShit. It is neither cold nor can you play with it. Unless, of course, you're into that sort of thing.

Listen to Coldplay?? Would rather partake in a 48 hour enema marathon thanks...

Not even their game of thrones musical?

So how is the marathon going?

Coldplay does indeed suck. Excellent post sir.

Too bad movies are so expensive, it's cheaper to buy them on outdated spinning plastic.. Not to mention having to buy/download in a specific language, instead of being able to choose audio track. Hopefully this will change tho.

Yes. Normal charge is 0.99£ per song. If I want to listen all of my fav songs on groove or Xbox music, I will have to sell my house.

No charge for you junior.

Can anyone tell me what'd be the approx size of W10M upgrade ( latest build) from windows 8.1?

From Windows Phone 8.1, it's about 1.6-2.5GB, depending on device

Listening to Coldplay is not my idea of doing anything sane, let alone relaxing. In fact, its like sitting in a classroom while a fire alarm rages and someone scratches the chalkboard with an ice pick just as you puke out a lunch of hot indian food

You have been through alot my friend. You need to lead a simpler life.

Listening to Coldplay sounds like a horrible way to spend a weekend.

Coldplay are great if you're an insomniac Posted via the Windows Central App for Android

Here's hoping Microsoft don't do what Apple did with U2 and infect our music libraries

Why the Coldplay hate here?

Absolute talentless suck of Big Music's idea of putting together an 'edgy' band 15 years ago ... They are just another terrible 'rock band' with ****** players, on the level of ability and skill with Nickelback. That's not a good thing, just in case you like those talentless Canadian hacks too.

Don't care what you think, Coldplay is awesome.
Windows Central Newsletter
Thank you for signing up to Windows Central. You will receive a verification email shortly.
There was a problem. Please refresh the page and try again.