Conker's Big Reunion for Project Spark will cost $4.99 for Xbox One and Windows 8.1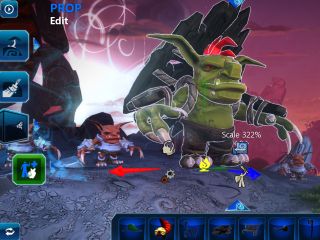 Microsoft will charge $4.99 for the previously announced Conker's Big Reunion DLC pack for Project Spark, the free-to-play game creation tool for the Xbox One and Windows 8.1. The pack, which will still be released on April 23, can also be purchased with 500 in-game tokens.
There's also the option to purchase the Conker Mega Pack, which will include Conker's Big Reunion, the Conker Creation Pack, the Conker Champion (playable in Champions Quest and Crossroads) and episode 1 of Champions Quest for $9.99 or 1,000 in-game tokens.
This will be the first official Conker game by Microsoft in some time. The very adult squirrel was the star of Rare's classic M-rated action-platformer Conker's Bad Fur Day for the Nintendo 64. Microsoft released a remake, Conker: Live & Reloaded, for the original Xbox in 2005.
Microsoft's Team Dakota stated:
There's no word yet if Team Dakota plans to release any additional episodes of Conker's Big Reunion for Project Spark.
Source: Project Spark
Get the Windows Central Newsletter
All the latest news, reviews, and guides for Windows and Xbox diehards.