Corsair makes so many products, and the company's mechanical keyboards are among the best keyboards out there. Today, we're going to be looking at the Corsair K60 RGB Pro Low Profile, which, as the name suggests, is a low-profile gaming keyboard with RGB lighting. If you're looking for something a little different from the norm, you may want to check out this offering.
Low-profile keyboards are still a small niche that tries and replicates the feel of a notebook keyboard, but with added benefits of not being confined to a small space. The K60 from Corsair attempts to achieve this by using Cherry's low-profile MX switches. The promise is an incredibly short actuation distance of just 1mm for quick reactions in games and a smooth typing experience.
Corsair K60 RGB Pro Low Profile
Bottom line: Corsair's K60 range of mechanical keyboards are meant to be affordable, and this low-profile edition is perfect for those who need to type up thousands of words when not smashing skulls in DOOM. It's just a shame it doesn't have onboard profile storage.
For
Low-profile Cherry switch
Excellent for gaming and typing
Quick and relatively quiet
Good RGB lighting effects
Against
No onboard profile storage
Non-detachable USB-A cable
No dedicated gaming keys
Corsair K60 RGB Pro Low Profile: Price and availability
The low-profile version of the Corsair K60 RGB Pro comes in at $110 at launch, though you may be able to find it at lower prices, especially when sales are on. This is still a relatively affordable mechanical gaming keyboard that really only has competition from cheaper brands.
Corsair K60 RGB Pro Low Profile: The good
The Corsair K60 RGB Pro Low Profile is actually a low-profile version of the K60 RGB Pro, which is an affordable mechanical gaming keyboard. Interestingly, even though this keyboard is a little heavier (than the TKL K60 RGB Pro) with low-profile switches, it costs considerably more. Corsair didn't change much aside from the switches, so if you're coming from a different K60 model, you'll feel right at home here.
Swipe to scroll horizontally
| Category | Corsair K60 RGB Pro Low Profile |
| --- | --- |
| Switch | Cherry MX Low Profile RGB Speed |
| Operation style | Linear |
| Keycaps | ABS low profile |
| Life span (keystrokes) | 50 million |
| Backlight | RGB |
| Lighting | Per-key LED |
| Connection | USB-A |
| Wireless connection | - |
| Key rollover | N-key |
| Cable | Non-detachable rubber |
| Cable length | 1.8 m |
| Weight | 817 g |
The backplate is anodized aluminum, though the main base is completely plastic. Corsair did a good job hiding this fact by adding a brushstroke effect on the backplate that also overhangs the base ever-so-slightly. Aside from the key layout and status indicator LEDs, there's very little else on the keyboard. It's very minimalistic with the Corsair logo up top in black and small "K60" branding at the bottom-left.
Looking at this keyboard without knowing the price, you'd find it easy to mistake it for a more premium keyboard. Strangely, there are no dedicated keys for gaming on the K60 RGB Pro Low Profile. Something gamers could take advantage of with other keyboards. Media controls are integrated into the function keys.
Image 1 of 2
Instead of full-sized Cherry MX switches, Corsair opted to go with the company's MX Low Profile Speed switches. These have an actuation point (where the keyboard registered a keystroke) of just 1mm. Compared to other K60 RGB Pro keyboards from Corsair, this is a reduction of 3mm. That's crazy good for quick typing and fast in-game reflexes.
I'm a big fan of low-profile keyboards, largely thanks to the Havit HV-KB395L. I much prefer the Cherry MX Low Profile Speed switches with the Corsair K60 RGB Pro and the software support is far superior, which is also why you pay a small premium for such luxuries.
For typing, I was able to hit 85 words per minute, which is pretty much spot on with where I normally lie with such keyboards. For gaming, the result was similar. You'll need to spend some time getting used to the low-profile nature of this keyboard, but once you're grown accustomed to the layout and how everything works, you'll become top of the leaderboard in no time.
Everything to do with the K60 RGB Pro Low Profile is managed through the Corsair iCue software, which is excellent. This is top-class software that you won't find on more affordable keyboards, so the premium is certainly worth it if you find yourself configuring macros often.
Corsair K60 RGB Pro Low Profile: The bad
I'm not a fan of keyboards that cost more than $100 and come with non-detachable cables. The Corsair K60 RGB Pro Low Profile makes use of a 1.6m long rubber USB-A cable. If you have a longer (or shorter) cable that you'd prefer to use, tough luck. If this cable breaks, also tough luck. It's a shame as this is my biggest complaint about this keyboard.
Another potential cause of concern could be the lack of onboard profile storage for settings, macros, and programmable keys. While Corsair's software is pretty good for setting up the Corsair K60 RGB Pro Low Profile to your liking, you will need to either use the same PC or start from scratch if heading to a LAN event.
The keyboard does sport an aluminum backplate located just below the keys, but the underbelly of the Corsair K60 RGB Pro Low Profile is plastic. There's a little flex to the keyboard if you press down with some degree of force though it won't flex without considerable effort. Build quality is good overall, but this is something to bear in mind.
Corsair K60 RGB Pro Low Profile: Competition
There aren't many low-profile keyboards out there, but you will find the Corsair K60 RGB Pro Low Profile holding its own against the likes of the Havit HV-KB395L. Corsair does have a version of its more premium K70 available with Cherry MX Low Profile Red switches, so if you'd prefer a more expensive keyboard, that would be a better choice.
The K70 comes with onboard profile storage for all your keyboard settings, as well as a wrist rest, but the cable is still non-detachable (though it is at least braided). It seems Corsair had to cut a few corners with the K60 to make sure it doesn't tread too closely to its more expensive cousin.
Corsair K60 RGB Pro Low Profile: Should you buy it?
You should buy this if you ...
Love notebook keyboards
Want a full-sized keyboard
Want a clicky, yet relatively quiet switch
Plan on playing PC games
Love cool lighting effects
Already use Corsair PC peripherals
You shouldn't buy this if you ...
Want customizable actuation points
Want onboard profile storage
Desire a TKL or 60% keyboard
You should consider buying the Corsair K60 RGB Pro Low Profile if you prefer low-profile keyboards like on a notebook. It's a full-sized keyboard, making this a bad choice for those who desire ten-keyless or 60% mechanical typing machines. The lack of any onboard profile storage may also put more serious PC gamers off, but the neat lighting effects may sway some potential buyers.
The Cherry MX Low Profile RGB Speed switches are a dream to use. They're relatively quiet, clicky, and the actuation point is so low that you find yourself typing up an essay in minutes or reacting to on-screen events at rapid speeds. It's a pricey keyboard, coming in at just over $100, but if you're after a low-profile solution with mechanical keys from Cherry, the Corsair K60 RGB Pro Low Profile is a great choice.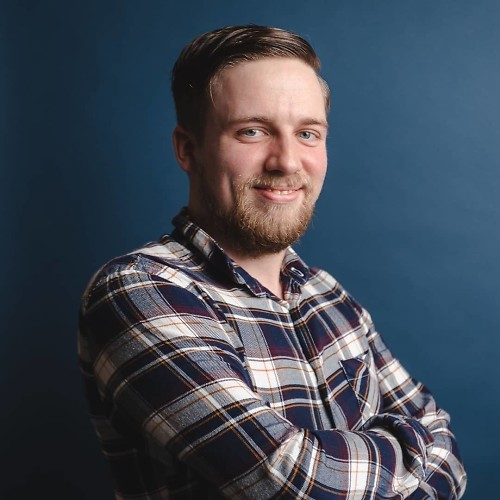 Rich Edmonds was formerly a Senior Editor of PC hardware at Windows Central, covering everything related to PC components and NAS. He's been involved in technology for more than a decade and knows a thing or two about the magic inside a PC chassis. You can follow him on Twitter at @RichEdmonds.